Multiple Sclerosis:
Top Questions to Ask Your Doctor
Medically reviewed on Apr 17, 2017 by L. Anderson, PharmD.
What Exactly is Multiple Sclerosis?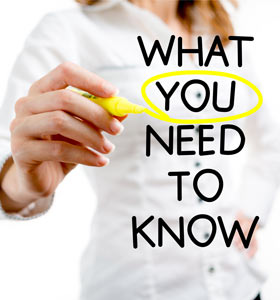 Multiple sclerosis (MS) is a disorder of the nervous system with symptoms of vision difficulties, muscle weakness, problems with movement, and fatigue. In MS, nerve coverings (myelin sheaths) in the brain, eye and spinal cord are damaged, inflamed, and form scar tissue (sclerosis). Nerve signals to or from different parts of the body cannot be transmitted or interpreted through the damaged nerve coverings. MS does not yet have a cure, and nerve damage is not reversible. The good news is that early treatment can help delay flare-ups, slow deterioration in the nervous system, and boost quality of life.
What Causes MS? Am I At Risk?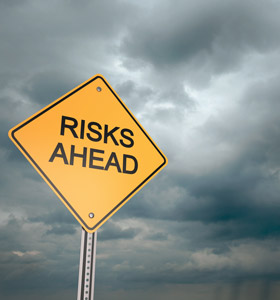 It is not known exactly what causes MS, but it is believed to be an immune disorder where the body inappropriately attacks it own tissues. MS can affect anyone; however, women are up to 3 times more likely to get it than men. Some people do have a genetic makeup that may make them more likely to get MS, but there is no strong evidence it is directly inherited. Environmental and lifestyle factors, like low vitamin D and cigarette smoking may also increase the risk of MS. The general risk for developing MS is 1 out of every 750 people, but the risk in those with a strong family history is higher at 1 in 40.
How Common is MS?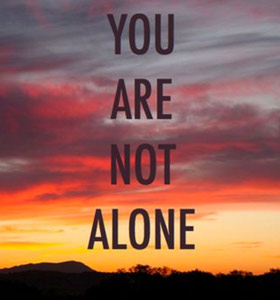 If you have been diagnosed with MS, it is important to know that you are not alone. In fact, multiple sclerosis has been reported as the leading cause of disability in young adults, age 20 to 40 years. The MS community encompases over 2 million people worldwide. The prevalence of MS in the U.S. is not exactly known as doctors are not required to report it. However, the National MS Society estimated that in 2002 roughly 400,000 people in the U.S. had multiple sclerosis.
Are There Different Types of MS?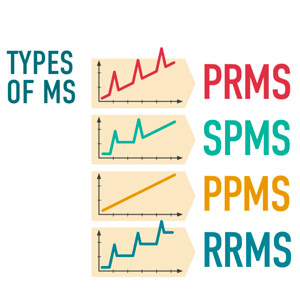 Yes, there are four types of MS patterns. Relapsing-Remitting MS (RRMS) is the most common form of MS. RRMS has periods of worsening (also called relapses, flare-ups, or exacerbations) with a period of full recovery (remissions). Secondary-Progressive MS (SPMS) usually develops over time and follows RRMS; relapses can occur, but not remissions. Roughly 15 percent of people have Primary-Progressive MS (PPMS) where symptoms worsen from the beginning, and there is no obvious relapses or remission periods. A rare form of MS is Progressive-Relapsing MS (PRMS) where the disease slowly progresses from the onset with intermittent relapses. There may be recovery from relapses, but not remissions. Eventually, over half of RRMS patients will advance into a progressive course.
How Does RRMS, the Most Common Form, Present?
A relapsing-remitting MS (RRMS) attack occurs when the symptoms suddenly get worse or new symptoms appear. These symptoms last at least one full day and haven't been present for one a month or more. For example, your vision may become blurred in one eye, or a numbness in a limb may return. Symptoms can last days, weeks or months, but eventually subside in RRMS. Lack of rest, alcohol use, or hot weather can bring on flare-ups, so avoid these triggers. Attacks can come and go; you may go for a year or more without symptoms.
How is MS diagnosed?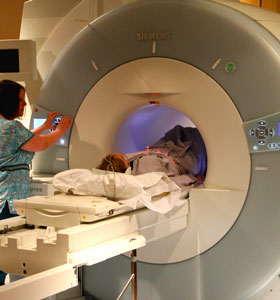 Multiple sclerosis is not an easy disease to diagnose. No specific symptoms, physical findings or laboratory tests can prove someone has MS. Instead, your doctor (most likely a neurologist) will rule out other causes of your symptoms and complete a thorough medical history, a physical exam of your nervous system, various imaging tests such as magnetic resonance imaging (MRI) of the brain and spinal cord, an evaluation of the cerebrospinal fluid (CSF), and certain blood tests may also take place.
What Treatments Options Are There for RRMS?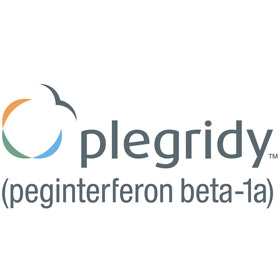 There are many different treatment option for MS patients. Anti-inflammatory agents like prednisone are often used for acute flares in MS. Although there are no strict guidelines for first-line, disease-modifying treatment in RRMS, interferon preparations such as Avonex, Betaseron, Extavia, or Rebif are often the first therapy chosen by many doctors to help delay flare-ups. Peginterferon beta-1a (Plegridy) was approved in 2014 and has a longer duration of action; therefore, it is only given once every 14 days. Copaxone is also used as an initial and effective treatment. A generic version of Copaxone called Glatopa was approved (20 mg/mL only) by the FDA in April 2015. Side effects due to interferon and the inconvenience of injections can make these options difficult to tolerate for some patients.
Since 2010, several novel oral treatments (Gilenya, Aubagio, Tecfidera) have been FDA-approved for use in MS and can help to lessen the injection burden.
What's Available for Advancing MS?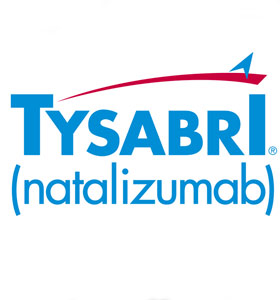 Tysabri (natalizumab), Lemtrada (alemtuzumab), and Zinbryta (daclizumab) are options for relapsing patients who cannot tolerate or have had a poor response to other MS drugs. They are not usually first-line agents. Tysabri, an injection, can be associated with a rare, but often fatal brain disease known as progressive multifocal leukoencephalopathy (PML).
Lemtrada has a novel dose regimen, but contains a boxed warning for serious side effects: autoimmune conditions, infusion reactions, and risk of cancer. Zinbryta is an injection given once monthly but can be linked with serious liver disease. All three drugs require a REMS restricted access program.
Will I Still Be Able to Walk with MS?
Not everyone who gets MS will develop severe symptoms. In fact, about 20 to 40 percent of patients with MS still do not have severe disability after a decade of having MS. Roughly 75 percent of people can still walk, although some will need a cane, a walker, or a wheelchair because walking can lead to fatigue, unsteadiness, and a large expenditure of energy.
Ampyra (dalfampridine) is a potassium channel blocker that was FDA-approved to improve walking in patients with MS. Ampyra is thought to improve nerve function, and in clinical trials it improved walking speed. Don't use Ampyra if you have a history of seizures or kidney disease.
Should I Do Physical Therapy or Exercise?
Yes, if your doctor gives you the go-ahead, exercise is an important adjunct therapy in MS. Physical therapy and exercise can strengthen your muscles and improve your mental outlook. Exercise also increases fitness, mobility, and can promote independence. Physical movement can keep bowel patterns normal and improve sleep.
Occupational therapy may be needed if you lose your ability to do certain daily tasks such as eating, dressing, writing or bathing. Speech therapy may be helpful if you have difficulties with speaking or swallowing.
What Does the Future Hold in the Way of MS Research?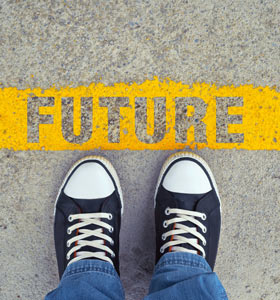 Researchers are getting closer to identifying the cellular and molecular processes responsible for MS. The recent discovery of additional genetic variants genes involved in MS will help to pinpoint specific biological targets for new drug treatment discoveries.
There is still no cure for MS, but great advances are being made for future drug therapies every day. Current medications can reduce the number of relapses and delay MS progression to a degree, and advancement in research leading to a cure is promising.
What About Alternative Therapies?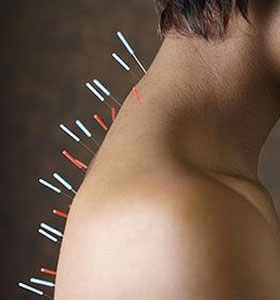 Complementary and alternative medicine (CAM) in MS can include a wide variety of treatments, and may include special diets, vitamin supplements, use of cannabinoids or medical marijuana, meditation, magnetic therapy, herbal treatments, exercise, and acupuncture. Some MS patients may use these techniques to complement their traditional prescription medicine.
The American Academy of Neurology has released a guideline on the use of complementary and alternative medicine (CAM) in MS which provides evidence-based recommendations. If you are interested in CAM, be sure to discuss these options with your doctor.
Is There a MS Community to Join?
MS is not considered a fatal disease, and most people with MS live a normal life expectancy, so communication about your MS is important. Networking with other people who share your same concerns, questions, and daily challenges is important for any chronic disorder. Having support of not only a healthcare team, but also a team of friends, family and loved-ones is paramount to your progress. Your caregiver may face challenges and stresses, too.
Drugs.com has a comprehensive MS support group where you can ask questions, find support, and keep up with the most recent news. Ask your doctor to be frank with you about living with MS, and what you can expect.
What other MS resources are available?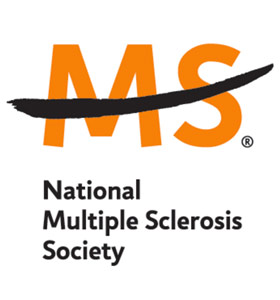 Finished: Multiple Sclerosis: Top Questions to Ask Your Doctor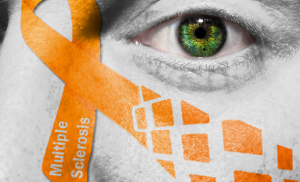 NEXT UP
Multiple Sclerosis (MS) is a nervous system disorder characterized by symptoms of visual difficulties, muscle weakness, and fatigue. Here, review MS and medications for treatment, including the most recent (and…
DON'T MISS
Crohn's disease and Ulcerative Colitis are common inflammatory bowel diseases. Living with them can be a challenge, but the explosion of new treatments in the past few years has brought good news to those suffering from these conditions, and one step closer to a cure.
Sources
Multiple sclerosis FAQs. National Multiple Sclerosis Society. Accessed 4/17/2017 at
http://www.nationalmssociety.org/What-is-MS/MS-FAQ-s
Multiple Sclerosis: What's New in Treatment Options. Drugs.com. Updated May 2014. Accessed 4/17/2017 at
https://www.drugs.com/slideshow/multiple-sclerosis-1054#slide-1
Understanding Multiple Sclerosis. American Academy of Neurology. Accessed 4/17/2017 at
https://www.aan.com/uploadedFiles/Website_Library_Assets/Documents/3.Practice_Management/5.Patient_Resources/1.For_Your_Patient/1.AAN_Patient_Education_Brochures/MS.pdf
Olek MJ. Clinical features of multiple sclerosis in adults. Up-to-Date. Accessed 4/17/2017 at
http://www.uptodate.com/contents/clinical-features-of-multiple-sclerosis-in-adults
MS Patient Education. Cleveland Clinic. Accessed 4/17/2017 at
http://my.clevelandclinic.org/neurological_institute/mellen-center-multiple-sclerosis/patient-education/default.aspx
National Multiple Sclerosis Society. About MS. Accessed 4/17/2017 at
http://www.nationalmssociety.org/about-multiple-sclerosis/index.aspx