Cancer Prevention:
Live Longer With These Simple Steps
Medically reviewed on May 1, 2018 by C. Fookes, BPharm.
1. Stop Smoking Or Using Tobacco Products
Smoking and cancer go hand in hand. Smoking is a factor in about one in five cancer cases and associated with at least 14 different types of cancer, as well as numerous medical conditions including heart and lung disease, stroke, diabetes, infertility and erectile dysfunction. Compared to nonsmokers, smokers have an 80-90% higher risk of developing lung cancer, are 40% more likely to develop leukemia, and have a 30% higher risk of colorectal cancer.
People who use tobacco in other ways are not spared the cancer risk. Smokeless tobacco products increase the risk of mouth, tongue, cheek, gum, throat and pancreatic cancer. In fact, no form of tobacco is safe.
But it is never too late to change the tide and reduce your risk by stopping smoking. Improvements in blood pressure, heart rate and carbon monoxide levels in the blood are seen the day you stop smoking. Within a few months, your lung function starts to return to normal and after several years smoke-free, your risks of cancer and other chronic diseases have substantially reduced.
2. Avoid Obesity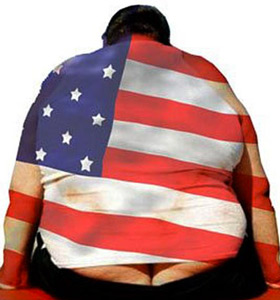 Excess weight increases not only a person's risk of heart disease, diabetes, bone and joint disease but also their risk of cancer as well. More than 20 different types of cancer have been linked with obesity, most notably colorectal cancer, endometrial cancer and esophageal adenocarcinoma.
Experts are still unsure exactly how excess fat leads to cancer but research has shown that fat tissue:
Results in a low-level body-wide inflammation, and inflammation is associated with an increased cancer risk
Produces large amounts of estrogen - several cancers, such as breast and endometrial cancer are associated with high levels of estrogen
Is associated with increased levels of insulin and other substances that may promote the development of certain tumors
Produces hormones such as leptin, that appear to promote cell proliferation.
Unfortunately, few studies have managed to actually estimate the effects of losing weight on cancer risk in those who are already overweight. One Swedish study found bariatric surgery lowered a woman's overall risk of cancer by one-third, but interestingly, this benefit didn't apply to men.
3. Exercise, Exercise, Excercise
Physical activity is not only good for helping you to lose weight or keep in shape, it also has a preventative effect against cancer. Exercise appears to lower hormone levels, improve the way our immune system functions, lower the levels of insulin and insulin-like growth factor, as well as reduce body fat.
Research has shown that people who engage in at least 30-60 minutes per day of moderate-to-high intensity physical activity have a reduced risk of cancer, particularly cancers of the breast and colon. A lowering in the incidence of at least 11 other cancers, including prostate, lung, and endometrial cancers, is also seen.
4. Limit Your Alcohol Intake
Alcohol is listed as a human carcinogen and approximately 3.5% of all cancer deaths are alcohol-related. The more alcoholic drinks you drink over your lifetime, the higher your risk of developing cancer. Experts have calculated that:
3 to 4 drinks per day increases the risk of head and neck cancers by 2 to 3 times.
For every 10 grams of alcohol a woman consumes (just under one drink) per day, her risk of breast cancer increases by 7%
Rates of esophageal, liver, colon, and rectal cancer are much higher in drinkers compared with nondrinkers.
Alcohol is thought to increase cancer through the production of acetaldehyde - a toxic chemical that damages DNA and protein. Carcinogenic contaminants such as nitrosamines, asbestos fibers, phenols, and hydrocarbons can also make their way into alcoholic beverages during the manufacturing process.
Low-risk drinking is defined as no more than 7 drinks per week for women or no more than 3 drinks on any given day; and for men, no more than 14 drinks per week, and no more than 4 drinks on any given day. However, to really reduce your cancer risk, the less you drink, the better. Aim to have several alcohol-free days per week, and drink no more than one or two drinks a day on other days. Even better, don't drink at all.
5. Eat Less Red Meat And Avoid Processed Meats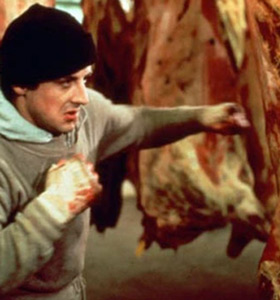 For all you meat lovers out there, this is probably not what you want to hear. But bacon, ham, salami, sausages and hot dogs are all classified as Group 1 carcinogens by the World Health Organization. Processed meats contain chemicals that generate N-nitroso compounds within the stomach - these compounds have been found to damage cells that line both the stomach and bowel, increasing the risk of both stomach cancer and bowel cancer. Eating processed meat has been shown to increase your colorectal cancer risk by 18%.
Red meat is also associated with a shorter life, and an increased risk of colon cancer, especially if the meat is grilled or barbecued, or even slightly burnt. While the risk of cancer from red meat is nowhere near as high as the risk of cancer from smoking, cutting down your intake of red meat and limiting your intake of processed meats to only occasionally will decrease your cancer risk.
6. Eat A Healthy Diet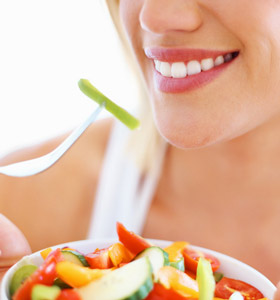 So what exactly is a healthy diet? Basically, it means eating a variety of foods from all the five different food groups - fruits, vegetables, grains, protein, and dairy - every day and in the right quantities. It also means watching your intake of oils, fats, sodium and sugars.
Many foods include multiple food groups, for example, cereals include grains and sometimes a little protein in the form of nuts. Look at your food choices and try and see what you could do to improve them. For example, instead of a plate of barbecued ribs, how about a fresh piece of fish that has been baked with lemon and herbs. Instead of soda, squeeze some lime into a glass of water. Add sun-ripened grapes to your breakfast instead of sugar. Mash up a cauliflower and use it under a bolognese instead of pasta.
The more you can avoid putting on weight, the better. Maintaining the recommended body weight for your height throughout your life reduces your lifetime risk of heart disease, diabetes, and cancer. Start with your healthy diet today!
7. Protect Yourself From The Sun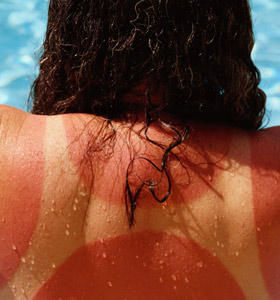 Sun exposure if the biggest risk factor for skin cancer. Almost 86% of melanoma skin cancers and 90% of non-melanoma skin cancers (includes basal cell carcinomas and squamous cell carcinomas) are associated with UV radiation from the sun. The most effective way to limit your risk of skin cancer is to limit your sun exposure.
Although basal and squamous cell carcinomas are the most common types of skin cancer, with over 5.4 million Americans diagnosed each year, melanoma is much, much more deadly.
Those who love winter for the snow need to take particular care. The combination of high altitude and snow reflection of UV rays increases the risk of sun damage and ultimately skin cancer.
No matter what the season, protect yourself from the sun and never use tanning beds. Plan your outdoor activities so that you avoid the sun when it is at its hottest and wear sun protective clothing, sunglasses and a hat when outside. Apply an SPF 30-50+ sunscreen to unprotected skin and reapply every two hours. Check the label of your medicines as some products can increase the sensitivity of your skin and eyes to UV rays.
8. Get Vaccinated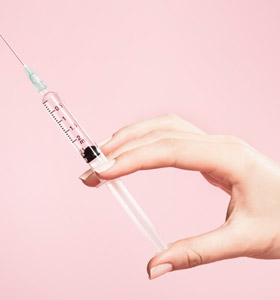 There are currently two FDA-approved vaccines known to protect against cancer:
The HPV (human papillomavirus vaccine, Gardasil 9) which protects against cervical, vaginal, and vulvar cancers in females; anal and oropharyngeal cancer in both females and males; and penile cancer in males.
The hepatitis B vaccine which reduces the risk of HBV-induced liver cancer.
Cancer treatment vaccines are also making their way to market. In 2010, the FDA approved sipuleucel-T (Provenge), for use in some men with metastatic prostate cancer. Cancer Treatment vaccines are different to preventive vaccines such as Gardasil 9 in that they are given once cancer has developed, and they are a form of immunotherapy. Some cancer treatment vaccines are specifically tailored to each individual person and boost the body's natural defenses to fight cancer.
9. Protect Yourself From Infections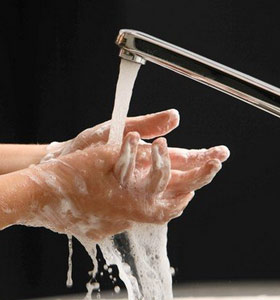 Nobody knows exactly how many bacteria or viruses there are out there, but we do know that many of them lead to disease and some (such as HPV, HIV, and Hep B) also increase the risk of cancer.
Several are sexually transmitted. Practice safe sex by always using a condom, and limit the number of sexual partners you have to reduce your chance of contracting HIV or HPV. Other risky practices, such as sharing needles or piercings, or unhygienic tattooing, are also more likely to result in the transmission of infection-causing microbes, including HIV and Hep B and C, from one person to another.
Even just washing your hands after going to the toilet or before eating food can drastically reduce your chance of picking up certain diseases. Preventing an infection from entering your body in the first place is always more effective than trying to treat it once it is there.
10. Go For Your Recommended Screening Tests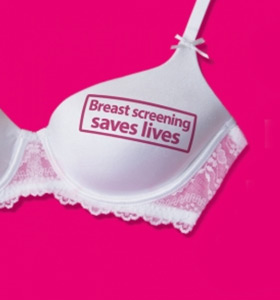 For most cancers, survival is greater if they are found and treated early. The following screening tests are recommended:
Although prostate cancer is by far the most frequent cancer among men in the U.S, screening for prostate cancer is controversial. Talk with your doctor about the pros and cons of prostate cancer screening.
Finished: Cancer Prevention: Live Longer With These Simple Steps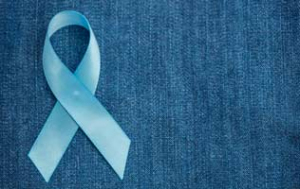 NEXT UP
If you've just recently learned you have prostate cancer, it's normal to feel anxious and concerned. But many men have a slower-growing form of prostate cancer, don't usually die from…
DON'T MISS
Levothyroxine sodium (Synthroid) is one of the world's most frequently prescribed medications. Learn more about this workhorse of a drug for underactive thyroid.
Sources
What are the health risks of smokeless tobacco? American Cancer Society. https://www.cancer.org/cancer/cancer-causes/tobacco-and-cancer/smokeless-tobacco.html
Fircanis S, Merriam P, Khan N, Castillo JJ.The relation between cigarette smoking and risk of acute myeloid leukemia: an updated meta-analysis of epidemiological studies. Am J Hematol. 2014 Aug;89(8):E125-32. doi: 10.1002/ajh.23744. Epub 2014 May 8
Hannan LM, Jacobs EJ, Thun MJ. The Association between Cigarette Smoking and Risk of Colorectal Cancer in a Large Prospective Cohort from the United States. Cancer Epidemiol Biomarkers Prev December 1 2009 (18) (12) 3362-3367; DOI: 10.1158/1055-9965.EPI-09-0661
Harms of Cigarette Smoking and Health Benefits of Quitting. National Cancer Institute. https://www.cancer.gov/about-cancer/causes-prevention/risk/tobacco/cessation-fact-sheet#q2
L. Sjöström The Sahlgrenska Academy, The University of Gothenburg, Gothenburg, Sweden Review of the key results from the Swedish Obese Subjects (SOS) trial – a prospective controlled intervention study of bariatric surgery (Review). J Intern Med 2013; 273: 219–234
Can losing weight reduce the risk of cancer? Cancer Research UK. 2009. http://scienceblog.cancerresearchuk.org/2009/07/30/2017/
Effects of Obesity. Stanford Health Care. https://stanfordhealthcare.org/medical-conditions/healthy-living/obesity.html
Obesity and cancer risk. National Cancer Institute. https://www.cancer.gov/about-cancer/causes-prevention/risk/obesity/obesity-fact-sheet#q12
Physical Activity and Cancer. National Cancer Institute. https://www.cancer.gov/about-cancer/causes-prevention/risk/obesity/physical-activity-fact-sheet
Drinking Levels Defined. National Institute on Alcohol Abuse and Alcoholism https://www.niaaa.nih.gov/alcohol-health/overview-alcohol-consumption/moderate-binge-drinking
Processed meat and cancer – what you need to know. Oct 26, 2015. Cancer research UK http://scienceblog.cancerresearchuk.org/2015/10/26/processed-meat-and-cancer-what-you-need-to-know/
Cancer Vaccines. National Cancer Institute. https://www.cancer.gov/about-cancer/causes-prevention/vaccines-fact-sheet#q4
What are Cancer Vaccines? Cancer.Net http://www.cancer.net/navigating-cancer-care/how-cancer-treated/immunotherapy-and-vaccines/what-are-cancer-vaccines
Cancer prevention: 7 tips to reduce your risk Mayo Clinic. http://www.mayoclinic.org/healthy-lifestyle/adult-health/in-depth/cancer-prevention/art-20044816?pg=2