Generic Name: infliximab (Intravenous route)
in-FLIX-i-mab
Intravenous route(Powder for Solution)
Life-threatening or fatal infections and malignancies have occurred with infliximab therapy. Infections have included active TB or reactivation of latent TB; invasive fungal infections (ie, histoplasmosis, coccidioidomycosis, candidiasis, aspergillosis, blastomycosis, and pneumocystosis), and opportunistic bacterial, viral, or other infections (eg, Legionella, Listeria). Children and adolescents have developed lymphoma and other malignancies. Cases of aggressive and fatal hepatosplenic T-cell lymphoma have mainly occurred in adolescent and young adult men with Crohn disease or ulcerative colitis who received concurrent treatment with a TNF blocker and azathioprine or 6-mercaptopurine. Most patients who developed infections were treated concurrently with methotrexate, corticosteroids, or other immunosuppressants. Patients with TB, histoplasmosis, or other invasive fungal infections may present with disseminated disease. Some patients with active infection may test negative for histoplasmosis antibodies. Before initiating infliximab therapy, carefully consider its risks and benefits in patients with chronic or recurrent infections. Conduct TB tests at baseline and during infliximab therapy. Begin treatment for latent TB before infliximab initiation. Consider empiric antifungal therapy in at-risk patients who develop severe systemic illness. Carefully monitor patients for signs and symptoms of infection (including TB in patients with negative baseline tests) both during and after treatment .
Commonly used brand name(s)
In the U.S.
Available Dosage Forms:
Therapeutic Class: Immunological Agent
Pharmacologic Class: Tumor Necrosis Factor Inhibitor
Uses For Remicade
Infliximab injection is a monoclonal antibody. It is used to treat Crohn's disease in children (6 years of age and older) and adults who have not been helped by other medicines, and in adult patients who have a type of Crohn's disease where fistulas form. Infliximab injection is used to treat adults with rheumatoid arthritis and ankylosing spondylitis, which is a type of arthritis that affects the joints in the spine. It is used to treat adults with psoriatic arthritis, which is a type of arthritis that causes pain and swelling of the joints and patches of scaly skin on some areas of the body.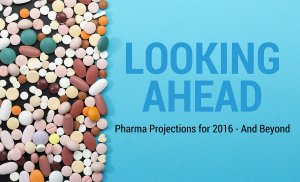 Infliximab injection is also used to treat children (6 years of age and older) and adults with ulcerative colitis. It is also used to treat chronic severe plaque psoriasis, which is a skin disease with red patches and white scales that don't go away.
This medicine is available only with your doctor's prescription.
Once a medicine has been approved for marketing for a certain use, experience may show that it is also useful for other medical problems. Although these uses are not included in product labeling, infliximab injection is used in certain patients with the following medical conditions:
Takayasu disease (blood vessel problem), refractory.
Before Using Remicade
In deciding to use a medicine, the risks of taking the medicine must be weighed against the good it will do. This is a decision you and your doctor will make. For this medicine, the following should be considered:
Allergies
Tell your doctor if you have ever had any unusual or allergic reaction to this medicine or any other medicines. Also tell your health care professional if you have any other types of allergies, such as to foods, dyes, preservatives, or animals. For non-prescription products, read the label or package ingredients carefully.
Pediatric
Appropriate studies performed to date have not demonstrated pediatric-specific problems that would limit the usefulness of infliximab injection for the treatment of Crohn's disease or ulcerative colitis in children 6 years of age and older. However, safety and efficacy have not been established in children younger than 6 years of age.
Appropriate studies have not been performed on the relationship of age to the effects of infliximab injection in children with plaque psoriasis. Safety and efficacy have not been established.
Appropriate studies performed to date have demonstrated that infliximab injection is not helpful in children with juvenile rheumatoid arthritis. Efficacy has not been established.
Geriatric
Appropriate studies performed to date have not demonstrated geriatric-specific problems that would limit the usefulness of infliximab injection in the elderly. However, elderly patients are more likely to have infections, which may require caution in patients receiving infliximab injection.
Pregnancy
| | Pregnancy Category | Explanation |
| --- | --- | --- |
| All Trimesters | B | Animal studies have revealed no evidence of harm to the fetus, however, there are no adequate studies in pregnant women OR animal studies have shown an adverse effect, but adequate studies in pregnant women have failed to demonstrate a risk to the fetus. |
Breast Feeding
There are no adequate studies in women for determining infant risk when using this medication during breastfeeding. Weigh the potential benefits against the potential risks before taking this medication while breastfeeding.
Interactions with Medicines
Although certain medicines should not be used together at all, in other cases two different medicines may be used together even if an interaction might occur. In these cases, your doctor may want to change the dose, or other precautions may be necessary. When you are receiving this medicine, it is especially important that your healthcare professional know if you are taking any of the medicines listed below. The following interactions have been selected on the basis of their potential significance and are not necessarily all-inclusive.
Using this medicine with any of the following medicines is usually not recommended, but may be required in some cases. If both medicines are prescribed together, your doctor may change the dose or how often you use one or both of the medicines.
Abatacept
Adenovirus Vaccine Type 4, Live
Adenovirus Vaccine Type 7, Live
Anakinra
Bacillus of Calmette and Guerin
Bacillus of Calmette and Guerin Vaccine, Live
Cyclosporine
Fosphenytoin
Influenza Virus Vaccine, Live
Measles Virus Vaccine, Live
Mumps Virus Vaccine, Live
Paclitaxel
Phenytoin
Poliovirus Vaccine, Live
Quinidine
Rilonacept
Rotavirus Vaccine, Live
Rubella Virus Vaccine, Live
Sirolimus
Smallpox Vaccine
Tacrolimus
Tocilizumab
Typhoid Vaccine
Varicella Virus Vaccine
Warfarin
Yellow Fever Vaccine
Interactions with Food/Tobacco/Alcohol
Certain medicines should not be used at or around the time of eating food or eating certain types of food since interactions may occur. Using alcohol or tobacco with certain medicines may also cause interactions to occur. Discuss with your healthcare professional the use of your medicine with food, alcohol, or tobacco.
Other Medical Problems
The presence of other medical problems may affect the use of this medicine. Make sure you tell your doctor if you have any other medical problems, especially:
Allergy to murine (mouse) proteins, history of or
Heart disease or
Heart failure (congestive heart failure), moderate to severe or
Infection, active or
Tuberculosis, active—Should not be used in patients with these conditions.
Aspergillosis (fungus infection), history of or
Blastomycosis (fungus infection), history of or
Blood or bone marrow problems (eg, pancytopenia), or history of or
Candidiasis (fungus infection), history of or
Coccidioidomycosis (fungus infection), history of or
Diabetes or
Guillain-Barré syndrome (nervous system disorder), history of or
Hepatitis B, active or history of or
Histoplasmosis (fungus infection), history of or
Legionellosis (bacterial infection), history of or
Leukopenia or neutropenia (low number of white blood cells) or
Listeriosis (bacterial infection), history of or
Liver disease or
Multiple sclerosis, history of or
Optic neuritis (eye problem) or
Pneumocystosis (fungus infection), history of or
Psoriasis (skin disease) or
Seizures (convulsions), history of or
Thrombocytopenia (low number of platelets)—Use with caution. May make these conditions worse.
Cancer, active or history of or
Chronic obstructive pulmonary disease (COPD)—Use with caution. May increase the chance of getting new cancers.
Tuberculosis, history of—Use with caution. Patients may need additional tuberculosis therapy.
Proper Use of Remicade
A doctor or other trained health professional will give you or your child this medicine. Infliximab is given through a needle that is placed in one of your veins. This medicine needs to be given slowly. The needle will need to remain in place for at least 2 hours.
This medicine should come with a Medication Guide. It is very important that you read and understand this information. Be sure to ask your doctor about anything you do not understand.
You may also receive medicines to help prevent possible unwanted effects from the injection.
Precautions While Using Remicade
It is very important that your doctor check the progress of you or your child at regular visits to make sure that this medicine is working properly. Blood tests may be needed to check for unwanted effects.
Infliximab may cause an infusion reaction while you are receiving it or right after the infusion ends. Check with your doctor or nurse right away if you or your child have chest pain, a fever, chills, itching, hives, a rash, dizziness, fainting, lightheadedness, a headache, joint pain, difficulty with swallowing, shortness of breath, trouble breathing, or swelling of the face, tongue, and throat.
Your body's ability to fight infection may be reduced while you are using infliximab. It is very important that you call your doctor at the first sign of any infection. Check with your doctor right away if you or your child have any of the following symptoms while receiving this medicine: fever, chills, cough, flu-like symptoms, or unusual tiredness or weakness.
Serious skin reactions can occur while you are using this medicine. Check with your doctor right away if you or your child have any of the following symptoms while receiving this medicine: blistering, peeling, or loosening of the skin, chills, cough, diarrhea, fever, itching, joint or muscle pain, red skin lesions, sore throat, sores, ulcers, or white spots in your mouth, or unusual tiredness or weakness.
This medicine may increase your chance of having a lupus-like syndrome or a liver disease called autoimmune hepatitis. Check with your doctor right away if you or your child have dark brown-colored urine, fever or chills, a general feeling of discomfort, illness, or weakness, joint pain, light-colored stools, nausea and vomiting, a rash on the cheeks or arms that is worse in the sun, severe tiredness, upper right-sided stomach pain, or yellow eyes and skin.
A small number of people (including children and teenagers) who have used this medicine have developed certain types of cancer. This is more common in patients who have lung diseases (eg, emphysema, COPD) or are heavy smokers, and in psoriasis patients who have had phototherapy treatment for a long time. Phototherapy treatment is ultraviolet light or sunlight combined with oral medicine to make your skin sensitive to light. Some teenagers and young adults with Crohn's disease or ulcerative colitis also developed a rare type of cancer called hepatosplenic T-cell lymphoma. Talk with your doctor if you or your child have unusual bleeding, bruising, or weakness, swollen lymph nodes in the neck, underarms, or groin, or unexplained weight loss. Also, check with your doctor right away if your skin has red, scaly patches, or raised bumps that are filled with pus.
Using this medicine may increase your risk of getting skin cancer (eg, melanoma, Merkel cell carcinoma). If you have any changes or growths on your skin, tell your doctor right away.
While you or your child are being treated with infliximab, do not have any immunizations (vaccines) without your doctor's approval. Live virus vaccines should not be given to patients who are using infliximab. Additionally, make sure your doctor knows if you received infliximab while you were pregnant because it may be necessary to wait before giving your child a live vaccine. Your child's vaccinations need to be current before he or she begins using infliximab. Be sure to ask your child's doctor if you have any questions about this.
You will need to have a skin test for tuberculosis before you or your child start using this medicine. Tell your doctor if you or anyone in your home has ever had a positive reaction to a tuberculosis skin test.
It is important to have your heart checked closely if you receive infliximab. Call your doctor right away if you or your child have shortness of breath, swelling in the ankles and feet, or a sudden weight gain.
Do not take other medicines unless they have been discussed with your doctor. This includes abatacept (Orencia®), anakinra (Kineret®), tocilizumab (Actemra®), or other medicines called biologics that are used to treat the same conditions as infliximab. Using these medicines together with infliximab may increase your chance of having serious side effects.
Remicade Side Effects
Along with its needed effects, a medicine may cause some unwanted effects. Although not all of these side effects may occur, if they do occur they may need medical attention.
Check with your doctor or nurse immediately if any of the following side effects occur:
More common
Abdominal or stomach pain
chest pain
chills
cough
dizziness
fainting
fever
flushing of the face
headache
hives
itching
muscle pain
nasal congestion
nausea
runny nose
sneezing
sore throat
tightness in the chest
troubled breathing
unusual tiredness or weakness
vomiting
Less common
Back pain
bloody or cloudy urine
cracks in the skin at the corners of the mouth
diarrhea
difficult or painful urination
frequent urge to urinate
pain
pain or tenderness around the eyes and cheekbones
skin rash
soreness or irritation of the mouth or tongue
soreness or redness around the fingernails or toenails
vaginal burning or itching and discharge
white patches in the mouth or on the tongue
Rare
Abscess (swollen, red, tender area of infection containing pus)
back or side pain
black, tarry stools
blood in the urine or stools
bone or joint pain
constipation
falls
feeling of fullness
general feeling of illness
hernia (bulge of tissue through the wall of the abdomen)
irregular or pounding heartbeat
pain in the rectum
pain spreading from the abdomen or stomach to the left shoulder
pinpoint red spots on the skin
stomach pain (severe)
swollen or painful glands
tendon injury
unusual bleeding or bruising
weight loss (unusual)
yellow skin and eyes
Incidence not known
Area rash
bloody nose
burning, tingling, numbness or pain in the hands, arms, feet, or legs
change in mental status
clay-colored stools
continuing vomiting
convulsions
dark or bloody urine
difficulty with speaking
difficulty with swallowing
fast heartbeat
general feeling of tiredness or weakness
heavier menstrual periods
hoarseness
inability to move the arms and legs
itching, puffiness, or swelling of the eyelids or around the eyes, face, lips, or tongue
light-colored stools
loss of appetite
loss of bladder control
lower back or side pain
muscle spasm or jerking of all extremities
noisy breathing
painless swelling in the neck, armpits, or groin
pale skin
red, scaling, or crusted skin
redness, soreness, or itching skin
seizures
sensation of pins and needles
severe abdominal or stomach pain
severe muscle weakness, sudden and progressing
slow or irregular breathing
sores, welting, or blisters
stabbing pain
sudden loss of consciousness
sudden numbness and weakness in the arms and legs
unpleasant breath odor
upper right abdominal or stomach pain
vomiting of blood
Other side effects not listed may also occur in some patients. If you notice any other effects, check with your healthcare professional.
Call your doctor for medical advice about side effects. You may report side effects to the FDA at 1-800-FDA-1088.
See also: Side effects (in more detail)
The use of the Truven Health products is at your sole risk. These products are provided "AS IS" and "as available" for use, without warranties of any kind, either express or implied. Truven Health and Drugs.com make no representation or warranty as to the accuracy, reliability, timeliness, usefulness or completeness of any of the information contained in the products. Additionally, TRUVEN HEALTH MAKES NO REPRESENTATION OR WARRANTIES AS TO THE OPINIONS OR OTHER SERVICE OR DATA YOU MAY ACCESS, DOWNLOAD OR USE AS A RESULT OF USE OF THE THOMSON REUTERS HEALTHCARE PRODUCTS. ALL IMPLIED WARRANTIES OF MERCHANTABILITY AND FITNESS FOR A PARTICULAR PURPOSE OR USE ARE HEREBY EXCLUDED. Truven Health does not assume any responsibility or risk for your use of the Truven Health products.
Copyright 2016 Truven Health Analytics, Inc. All Rights Reserved.
More about Remicade (infliximab)
Consumer resources
Professional resources
Related treatment guides