Generic Name: leuprolide (LOO proe lide)
Brand Name: Eligard, Lupron Depot, Lupron Depot-Ped
What is Lupron Depot?
Lupron Depot overstimulates the body's own production of certain hormones, which causes that production to shut down temporarily. This medicine reduces the amount of testosterone in men or estrogen in women.
Lupron Depot is used in men to treat the symptoms of prostate cancer (but does not treat the cancer itself). This medicine is used in women to treat symptoms of endometriosis (overgrowth of uterine lining outside of the uterus) or uterine fibroids.
Lupron Depot is also used to treat precocious (early-onset) puberty in both male and female children.
Lupron Depot may also be used for purposes not listed in this medication guide.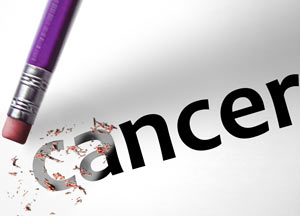 Important Information
Certain brands or strengths of Lupron Depot are only for men.
Your symptoms may become temporarily worse when you first start using Lupron Depot. Tell your doctor if this continues for longer than 2 months.
Call your doctor at once if you have a seizure, or unusual changes in mood or behavior.
Do not use if you are pregnant.
Before taking this medicine
You should not use this medicine if you are allergic to Lupron Depot or similar medicines such as buserelin, goserelin, histrelin, nafarelin, or if you have abnormal vaginal bleeding that has not been checked by a doctor.
Certain brands or strengths of Lupron Depot are used to treat only men and should not be used in women or children. Always check your medicine to make sure you have received the correct brand and strength.
Lupron Depot can cause birth defects. Do not use if you are pregnant. Tell your doctor right away if you become pregnant during treatment.
To make sure Lupron Depot is safe for you, tell your doctor if you have ever had:
depression, mental illness or psychosis;

a brain tumor or blood vessel disorder;

heart disease, congestive heart failure, long QT syndrome;

an electrolyte imbalance (such as low levels of potassium or magnesium in your blood); or

risk factors for bone loss (personal or family history of osteoporosis, smoking, alcohol use, taking steroid or seizure medicines long term).
Lupron Depot usually causes women to stop ovulating or having menstrual periods. However, you may still be able to get pregnant. Use a barrier form of birth control (condom or diaphragm with spermicide). Hormonal contraception (birth control pills, injections, implants, skin patches, and vaginal rings) may not be effective enough to prevent pregnancy during your treatment.
Call your doctor if your periods continue while you are being treated with this medicine.
It is not known whether Lupron Depot passes into breast milk or if it could harm a nursing baby. You should not breast-feed while using this medicine.
How should I use Lupron Depot?
Follow all directions on your prescription label. Do not use this medicine in larger or smaller amounts or for longer than recommended.
Because different brands or strengths of Lupron Depot are used to treat different conditions, it is very important that you receive exactly the brand and strength your doctor has prescribed. Always check your medication to make sure you have received the correct brand and type prescribed by your doctor.
Lupron Depot is injected under the skin or into a muscle, once every month or once every 3 to 6 months. You may be shown how to use injections at home. Do not give yourself this medicine if you do not understand how to use the injection and properly dispose of used needles and syringes.
Your symptoms may become temporarily worse while your hormones are adjusting to Lupron Depot. Keep using the medicine as directed, and tell your doctor if your condition is still worse after 2 months of using this medicine.
While using Lupron Depot, you may need frequent blood tests. This medicine can have long lasting effects on your body and you may also need medical tests for a short time after you stop using this medicine.
Store Lupron in the original carton at room temperature, away from moisture and heat. Protect from light.
Store Eligard in the refrigerator. Do not freeze. You may take the medicine out and allow it to reach room temperature before mixing and injecting your dose. Mixed medicine must be used within 30 minutes.
You may also store Eligard in its original packaging at room temperature for up to 8 weeks.
Use a disposable needle and syringe only once. Follow any state or local laws about throwing away used needles and syringes. Use a puncture-proof "sharps" disposal container (ask your pharmacist where to get one and how to throw it away). Keep this container out of the reach of children and pets.
What happens if I miss a dose?
Call your doctor for instructions if you miss a dose.
What happens if I overdose?
Seek emergency medical attention or call the Poison Help line at 1-800-222-1222.
What should I avoid while using Lupron Depot?
This medicine can pass into body fluids (urine, feces, vomit). For at least 48 hours after you receive a dose, avoid allowing your body fluids to come into contact with your hands or other surfaces. Caregivers should wear rubber gloves while cleaning up a patient's body fluids, handling contaminated trash or laundry or changing diapers. Wash hands before and after removing gloves. Wash soiled clothing and linens separately from other laundry.
Lupron Depot side effects
Get emergency medical help if you have signs of an allergic reaction: hives; difficulty breathing; swelling of your face, lips, tongue, or throat.
Call your doctor at once if you have:
bone pain, loss of movement in any part of your body;

swelling, rapid weight gain;

a seizure;

unusual changes in mood or behavior (crying spells, anger, feeling irritable);

sudden chest pain or discomfort, wheezing, dry cough or hack;

painful or difficult urination; or

high blood sugar--increased thirst, increased urination, hunger, dry mouth, fruity breath odor.
Rare but serious side effects may occur. Call your doctor if you have:
pain or unusual sensations in your back, numbness, weakness, or tingly feeling in your legs or feet;

muscle weakness or loss of use, loss of bowel or bladder control;

heart attack symptoms--chest pain or pressure, pain spreading to your jaw or shoulder, nausea, sweating;

signs of a stroke--sudden numbness or weakness (especially on one side of the body), sudden severe headache, slurred speech; or

severe skin reaction--fever, sore throat, swelling in your face or tongue, burning in your eyes, skin pain followed by a red or purple skin rash that spreads (especially in the face or upper body) and causes blistering and peeling.
Common side effects may include:
hot flashes, sweating, acne, rash, itching;

mood changes;

headache, general pain;

vaginal swelling, itching, or discharge;

weight gain;

decreased testicle size; or

redness, pain, swelling, or oozing where the shot was given.
This is not a complete list of side effects and others may occur. Call your doctor for medical advice about side effects. You may report side effects to FDA at 1-800-FDA-1088.
See also: Side effects (in more detail)
What other drugs will affect Lupron Depot?
Lupron Depot can cause a serious heart problem, especially if you use certain medicines at the same time, such as antibiotics, antifungal medicine, antidepressants, anti-malaria medicine, asthma inhalers, antipsychotic medicine, cancer medicine, certain HIV/AIDS medicine, heart or blood pressure medicine, or medicine to prevent vomiting. Tell your doctor about all your current medicines and any medicine you start or stop using.
Other drugs may interact with leuprolide, including prescription and over-the-counter medicines, vitamins, and herbal products. Not all possible interactions are listed in this medication guide.
More about Lupron Depot (leuprolide)
Consumer resources
Professional resources
Other Formulations
Related treatment guides
Where can I get more information?
Your pharmacist can provide more information about Lupron Depot.
Copyright 1996-2012 Cerner Multum, Inc. Version: 16.06.
Date modified: March 06, 2018
Last reviewed: July 20, 2017