Generic Name: leflunomide (le FLOO noe mide)
Brand Name: Arava
What is leflunomide?
Leflunomide affects the immune system and reduces swelling and inflammation in the body.
Leflunomide is used to treat the symptoms of rheumatoid arthritis. Leflunomide also helps reduce joint damage and improves physical functioning.
Leflunomide may also be used for other purposes not listed in this medication guide.
What is the most important information I should know about leflunomide?
Do not use leflunomide if you are pregnant or may become pregnant. You will need to have a negative pregnancy test before starting this treatment.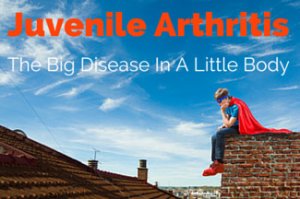 Leflunomide can cause severe liver problems. Tell your doctor if you have a history of liver disease or if you also use other medicines such as: pain or arthritis medicine, heart medication, cholesterol-lowering medicine, or blood pressure medicine.
You will need frequent blood tests to check your liver function.
What should I discuss with my healthcare provider before taking leflunomide?
You should not use this medicine if you are allergic to leflunomide or teriflunomide.
Do not use leflunomide if you are pregnant or may become pregnant You will need to have a negative pregnancy test before starting this treatment. Avoid getting pregnant until after you stop taking leflunomide and undergo a "drug elimination" procedure to help rid your body of this medicine. Stop taking leflunomide and call your doctor right away if you miss a period or think you might be pregnant.
To make sure leflunomide is safe for you, tell your doctor if you have:
a history of liver disease or hepatitis (leflunomide can cause severe liver problems);

kidney disease;

a severe or uncontrolled infection;

nerve problems, such as neuropathy caused by diabetes;

a history of tuberculosis;

a weak immune system or bone marrow disorder; or

if you are using any drugs that weaken your immune system (such as cancer medicine or steroids).
Use birth control to prevent pregnancy while you are taking this medicine. After you stop taking leflunomide, continue using birth control until you have received blood tests to make sure the drug has been eliminated from your body.
If a man fathers a child during or after leflunomide treatment, the baby may have birth defects. Use a condom to prevent pregnancy while you are taking leflunomide. After your treatment ends, continue using condoms until you have received the medications to help your body eliminate leflunomide.
It is not known whether leflunomide passes into breast milk or if it could harm a nursing baby. You should not breast-feed while using this medicine.
How should I take leflunomide?
Before you start treatment with leflunomide, your doctor may perform tests to make sure you do not have tuberculosis or other infections.
Follow all directions on your prescription label. Your doctor may occasionally change your dose to make sure you get the best results. Do not use this medicine in larger or smaller amounts or for longer than recommended.
Your blood pressure will need to be checked often.
Leflunomide can lower blood cells that help your body fight infections and help your blood to clot. Your blood will need to be tested often. Your leflunomide treatment may be stopped for a short time based on the results of these tests.
After you stop taking leflunomide, you may need to be treated with other medicines to help your body eliminate leflunomide quickly. If you do not undergo this drug elimination procedure, leflunomide could stay in your body for up to 2 years. Follow your doctor's instructions.
You will also need to go through this drug elimination procedure if you plan to become pregnant after you stop taking leflunomide.
Arthritis is often treated with a combination of drugs. Use all medications as directed by your doctor. Read the medication guide or patient instructions provided with each medication. Do not change your doses or medication schedule without your doctor's advice.
Store at room temperature away from moisture, heat, and light.
What happens if I miss a dose?
Take the missed dose as soon as you remember. Skip the missed dose if it is almost time for your next scheduled dose. Do not take extra medicine to make up the missed dose.
What happens if I overdose?
Seek emergency medical attention or call the Poison Help line at 1-800-222-1222.
Overdose symptoms may include diarrhea, stomach pain, easy bruising or bleeding, dark urine, or jaundice (yellowing of the skin or eyes).
What should I avoid while taking leflunomide?
Avoid being near people who have colds, the flu, or other contagious illnesses. Contact your doctor at once if you develop signs of infection.
Do not receive a "live" vaccine while using leflunomide. The vaccine may not work as well during this time, and may not fully protect you from disease. Live vaccines include measles, mumps, rubella (MMR), polio, rotavirus, typhoid, yellow fever, varicella (chickenpox), zoster (shingles), and nasal flu (influenza) vaccine.
Leflunomide side effects
Get emergency medical help if you have signs of an allergic reaction: hives; difficulty breathing; swelling of your face, lips, tongue, or throat.
Call your doctor at once if you have:
fever, swollen glands, body aches, flu symptoms;

pale skin, easy bruising or bleeding;

numbness, tingling, or burning pain in your hands or feet;

upper stomach pain, loss of appetite, dark urine, jaundice (yellowing of the skin or eyes);

new or worsening cough with fever, trouble breathing; or

severe skin reaction--fever, sore throat, swelling in your face or tongue, burning in your eyes, skin pain, followed by a red or purple skin rash that spreads (especially in the face or upper body) and causes blistering and peeling.
Common side effects may include:
diarrhea;

nausea, upset stomach;

abnormal liver function tests;

headache;

cold symptoms such as stuffy nose, sneezing, sore throat;

rash; or

thinning hair.
This is not a complete list of side effects and others may occur. Call your doctor for medical advice about side effects. You may report side effects to FDA at 1-800-FDA-1088.
See also: Side effects (in more detail)
Leflunomide dosing information
Usual Adult Dose for Rheumatoid Arthritis:
Loading dose: 100 mg orally once a day for 3 days
Maintenance: 20 mg orally once a day (If not well tolerated, the dose may be decreased to 10 mg orally once a day)

Comment:
-Hematology parameters and liver enzymes should be monitored.

Use:
For the treatment of active rheumatoid arthritis (RA):
-To reduce signs and symptoms
-To inhibit structural damage as evidenced by X-ray erosions and joint space narrowing
-To improve physical function
What other drugs will affect leflunomide?
Many drugs can interact with leflunomide. Not all possible interactions are listed here. Tell your doctor about all your current medicines and any you start or stop using, especially:
cholestyramine;

aspirin, or acetaminophen (Tylenol);

rifampin, or other tuberculosis medicine;

an antibiotic, antifungal medicine, or sulfa drug;

antiviral or HIV/AIDS medication;

birth control pills or hormone replacement therapy;

gout or arthritis medication (including gold injections);

heart or blood pressure medication;

medicine to treat mental illness;

anabolic steroids--methyltestosterone, "performance-enhancing drugs"; cancer medication; or

cholesterol-lowering medication--Crestor, Lipitor, Vytorin, Zocor, and others;

an NSAID (nonsteroidal anti-inflammatory drug)--ibuprofen (Advil, Motrin), naproxen (Aleve), celecoxib, diclofenac, indomethacin, meloxicam, and others; or

seizure medication--carbamazepine, phenytoin, valproic acid, and others.
This list is not complete and many other drugs can interact with leflunomide. This includes prescription and over-the-counter medicines, vitamins, and herbal products. Give a list of all your medicines to any healthcare provider who treats you.
More about leflunomide
Consumer resources
Professional resources
Related treatment guides
Where can I get more information?
Your pharmacist can provide more information about leflunomide.