Ixekizumab
Class: Skin and Mucous Membrane Agents, Miscellaneous
Brands: Taltz
Introduction
Ixekizumab, a humanized immunoglobulin G subclass 4 (IgG4) monoclonal antibody, is an inhibitor of proinflammatory cytokines and chemokines.1
Uses for Ixekizumab
Ixekizumab has the following uses:
Ixekizumab is a humanized interleukin-17A antagonist indicated for the treatment of adults with moderate-to-severe plaque psoriasis who are candidates for systemic therapy or phototherapy.1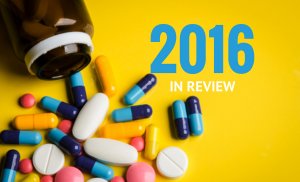 Ixekizumab Dosage and Administration
General
Ixekizumab is available in the following dosage form(s) and strength(s):
Injection: 80 mg/mL solution in a single-dose prefilled autoinjector.1
Injection: 80 mg/mL solution in a single-dose prefilled syringe.1
Dosage
It is essential that the manufacturer's labeling be consulted for more detailed information on dosage and administration of this drug. Dosage summary:
Administer by subcutaneous injection.1

Recommended dose is 160 mg (two 80-mg injections) at Week 0, followed by 80 mg at Weeks 2, 4, 6, 8, 10, and 12, then 80 mg every 4 weeks.1
Cautions for Ixekizumab
Contraindications
Serious hypersensitivity reaction to ixekizumab or to any of the excipients.1
Warnings/Precautions
Infections
Ixekizumab may increase the risk of infection. In clinical trials, the ixekizumab group had a higher rate of infections than the placebo group (27% vs. 23%). Upper respiratory tract infections, oral candidiasis, conjunctivitis, and tinea infections occurred more frequently in the ixekizumab group than in the placebo group.1
Instruct patients treated with ixekizumab to seek medical advice if signs or symptoms of clinically important chronic or acute infection occur. If a patient develops a serious infection or is not responding to standard therapy, monitor the patient closely and discontinue ixekizumab until the infection resolves.1
Pre-treatment Evaluation for Tuberculosis
Evaluate patients for tuberculosis (TB) infection prior to initiating treatment with ixekizumab. Do not administer to patients with active TB infection. Initiate treatment of latent TB prior to administering ixekizumab. Consider anti-TB therapy prior to initiating ixekizumab in patients with a history of latent or active TB in whom an adequate course of treatment cannot be confirmed. Patients receiving ixekizumab should be monitored closely for signs and symptoms of active TB during and after treatment.1
Hypersensitivity
Serious hypersensitivity reactions, including angioedema and urticaria (each ≤0.1%), occurred in the ixekizumab group in clinical trials. If a serious hypersensitivity reaction occurs, discontinue ixekizumab immediately and initiate appropriate therapy.1
Inflammatory Bowel Disease
Crohn's disease and ulcerative colitis, including exacerbations, occurred at a greater frequency in the ixekizumab group (Crohn's disease 0.1%, ulcerative colitis 0.2%) than the placebo group (0%) during the 12-week, placebo-controlled period. During ixekizumab treatment, monitor for onset or exacerbation of inflammatory bowel disease.1
Immunizations
Prior to initiating therapy with ixekizumab, consider completion of all age-appropriate immunizations according to current immunization guidelines. Avoid use of live vaccines in patients treated with ixekizumab. No data are available on the response to live or inactive vaccines.1
Specific Populations
Pregnancy
Risk Summary: There are no available data on ixekizumab use in pregnant women to inform any drug-associated risks. Human IgG is known to cross the placental barrier; therefore, ixekizumab may be transmitted from the mother to the developing fetus. An embryofetal development study conducted in pregnant monkeys at ixekizumab doses up to 19 times the maximum recommended human dose (MRHD) revealed no evidence of harm to the developing fetus. When dosing was continued until parturition, neonatal deaths were observed at 1.9 times the MRHD. The clinical importance of these nonclinical findings is unknown.1
The background risk of major birth defects and miscarriage for the indicated population is unknown. In the U.S. general population, the estimated background risk of major birth defects and miscarriage in clinically recognized pregnancies is 2 to 4% and 15 to 20%, respectively.1
Animal Data: An embryofetal development study was conducted in cynomolgus monkeys administered ixekizumab. No malformations or embryofetal toxicity were observed in fetuses from pregnant monkeys administered ixekizumab weekly by subcutaneous injection during organogenesis to near parturition at doses up to 19 times the MRHD (on a mg/kg basis of 50 mg/kg/week). Ixekizumab crossed the placenta in monkeys.1
In a pre- and post-natal development toxicity study, pregnant cynomolgus monkeys were administered weekly subcutaneous doses of ixekizumab up to 19 times the MRHD from the beginning of organogenesis to parturition. Neonatal deaths occurred in the offspring of two monkeys administered ixekizumab at 1.9 times the MRHD (on a mg/kg basis of 5 mg/kg/week) and two monkeys administered ixekizumab at 19 times the MRHD (on a mg/kg basis of 50 mg/kg/week). These neonatal deaths were attributed to early delivery, trauma, or congenital defect. The clinical importance of these findings is unknown. No ixekizumab-related effects on functional or immunological development were observed in the infants from birth through 6 months of age.1
Lactation
There are no data on the presence of ixekizumab in human milk, the effects on the breastfed infant, or the effects on milk production. Ixekizumab was detected in the milk of lactating cynomolgus monkeys. The developmental and health benefits of breastfeeding should be considered along with the mother's clinical need for ixekizumab and any potential adverse effects on the breastfed infant from ixekizumab or from the underlying maternal condition.1
Pediatric Use
The safety and effectiveness of ixekizumab in pediatric patients (<18 years of age) have not been evaluated.1
Geriatric Use
Of the 4204 psoriasis subjects exposed to ixekizumab, a total of 301 were 65 years or older, and 36 subjects were 75 years or older. Although no differences in safety or efficacy were observed between older and younger subjects, the number of subjects aged 65 and over is not sufficient to determine whether they respond differently from younger subjects.1
Common Adverse Effects
Most common (≥1%) adverse reactions associated with ixekizumab treatment are injection site reactions, upper respiratory tract infections, nausea, and tinea infections.1
Drug Interactions
Specific Drugs
It is essential that the manufacturer's labeling be consulted for more detailed information on interactions with this drug, including possible dosage adjustments. Interaction highlights:
Live Vaccines: Live vaccines should not be given with ixekizumab.1
Actions
Mechanism Of Action
Ixekizumab is a humanized IgG4 monoclonal antibody that selectively binds with the interleukin 17A (IL-17A) cytokine and inhibits its interaction with the IL-17 receptor. IL-17A is a naturally occurring cytokine that is involved in normal inflammatory and immune responses. Ixekizumab inhibits the release of proinflammatory cytokines and chemokines.1
Advice to Patients
Advise the patient and/or caregiver to read the FDA-approved patient labeling (medication guide and instructions for use) before the patient starts using ixekizumab, and each time the prescription is renewed, as there may be new information they need to know.1
Instructions on Self-Administration
Provide guidance to patients and caregivers on proper subcutaneous injection technique, including aseptic technique, and how to use the autoinjector or prefilled syringe correctly.
Infection
Inform patients that ixekizumab may lower the ability of their immune system to fight infections. Instruct patients of the importance of communicating any history of infections to the healthcare provider, and contacting their healthcare provider if they develop any symptoms of infection.
Allergic Reactions
Advise patients to seek immediate medical attention if they experience any symptoms of serious hypersensitivity reactions.
Additional Information
AHFS First Release. For additional information until a more detailed monograph is developed and published, the manufacturer's labeling should be consulted. It is essential that the manufacturer's labeling be consulted for more detailed information on usual uses, dosage and administration, cautions, precautions, contraindications, potential drug interactions, laboratory test interferences, and acute toxicity.
Preparations
Excipients in commercially available drug preparations may have clinically important effects in some individuals; consult specific product labeling for details.
Please refer to the ASHP Drug Shortages Resource Center for information on shortages of one or more of these preparations.
Ixekizumab

| Routes | Dosage Forms | Strengths | Brand Names | Manufacturer |
| --- | --- | --- | --- | --- |
| Parenteral | Injection, Solution | 80 mg /1 mL | Taltz (available as single-dose, prefilled autoinjector or single-dose, prefilled syringe) | Eli Lilly and Company |
AHFS Drug Information. © Copyright 2017, Selected Revisions September 13, 2016. American Society of Health-System Pharmacists, Inc., 7272 Wisconsin Avenue, Bethesda, Maryland 20814.
References
1. Eli Lilly and Company. TALTZ (ixekizumab) SUBCUTANEOUS prescribing information. 2016 Mar.
More about ixekizumab
Consumer resources
Professional resources
Related treatment guides