Probuphine Implant
Generic Name: buprenorphine (implant) (BUE pre NOR feen)
Brand Names: Probuphine
Medically reviewed: September 11, 2017
What is Probuphine?
Probuphine (buprenorphine) is an opioid medication. An opioid is sometimes called a narcotic.
Probuphine implants are used to treat narcotic addiction in certain people whose addiction has already been treated and controlled with other forms of buprenorphine (such as Subutex or Suboxone). Probuphine implants are for adults and teenagers who are at least 16 years old.
Probuphine implants are available only from a certified pharmacy under a special program. You must be registered in the program and understand the risks and benefits of using this medicine. The implants are not for use as a pain medication.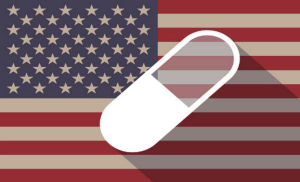 Important information
Inserting and removing Probuphine implants can cause serious or life-threatening complications.
Talk with your doctor about the risks and benefits of using Probuphine. Read all patient information, medication guides, and instruction sheets provided to you.
Before taking this medicine
You should not use Probuphine implants if you are allergic to buprenorphine.
You should not use Probuphine unless you are opioid-tolerant. Ask your doctor if you are not sure.
To make sure Probuphine is safe for you, tell your doctor if you have ever had:
any type of breathing problem or lung disease;

liver disease;

problems with your gallbladder or thyroid;

an enlarged prostate, urination problems;

Addison's disease (an adrenal gland disorder);

abnormal curvature of the spine that affects breathing;

skin problems such as unusual scars or growths;

a head injury, brain tumor, or spinal cord problems;

alcoholism;

an infection that was resistant to antibiotics; or

if you use a sedative like Valium (diazepam, alprazolam, lorazepam, Ativan, Klonopin, Restoril, Tranxene, Versed, Xanax, and others).
If you use Probuphine while you are pregnant, your baby could become dependent on the drug. This can cause life-threatening withdrawal symptoms in the baby after it is born. Babies born dependent on habit-forming medicine may need medical treatment for several weeks. Tell your doctor if you are pregnant or plan to become pregnant.
Buprenorphine can pass into breast milk and may cause drowsiness or breathing problems in a nursing baby. Tell your doctor if you are breast-feeding a baby.
Probuphine implants not approved for use by anyone younger than 16 years old.
How is a Probuphine implant given?
A Probuphine implant is a 1-inch rod that is inserted through a needle (under local anesthesia) into the skin of your upper arm, just inside and above the elbow. You will receive a total of 4 implants.
After the Probuphine implants are inserted, your arm will be covered with 2 bandages. Remove the top bandage after 24 hours, but leave the smaller bandage on for 3 to 5 days. Keep the area clean and dry. Apply an ice pack to the area every 2 hours during the first day, leaving the ice pack on for 40 minutes at a time.
For at least 1 week after insertion, check the incision area for warmth, redness, swelling, or other signs of infection.
You should be able to feel the Probuphine implants under your skin. Tell your doctor if you cannot feel the implants at any time while it is in place.
Call your doctor at once if you notice any of the following symptoms after the the implants are inserted:
an implant sticks out of your skin;

an implant comes out by itself;

you have pain, itching, redness, swelling, bleeding or severe irritation;

you have numbness or weakness in your arm; or

you feel short of breath.
The implants may be harder to find if it is inserted too deeply, if you press on your arm trying to reposition the implants, or if you gain a lot of weight. Your doctor may perform medical tests or refer you to a surgeon if you can no longer feel the implants in your arm.
Probuphine implants can remain in place for up to 6 months and must be surgically removed. Do not attempt to remove the implants yourself.
Buprenorphine, the medicine contained in the implant, is a habit-forming drug of abuse. If an implant comes out of your arm, keep it in a place where others cannot get to it. As soon as possible, return the implant to your doctor. MISUSE OF A PROBUPHINE IMPLANT CAN CAUSE ADDICTION, OVERDOSE, OR DEATH, especially in a child or other person using the implant improperly or without a prescription. Selling or giving away a Probuphine implant is against the law.
Probuphine is only part of a complete treatment program that may also include counseling and other types of addiction support. Tell your doctor if you feel that the Probuphine implants are not helping to improve your symptoms of addiction.
Wear a medical alert tag or carry an ID card stating that you are physically dependent on an opioid. Any medical care provider who treats you should know that you have a Probuphine implants inserted. Be sure your family and caregivers know what information to give to emergency medical workers.
If you need surgery or pain management, tell your caregivers ahead of time that you have a Probuphine implant in your arm.
See also: Dosage Information (in more detail)
What happens if I miss a dose?
Because this medicine is implanted under your skin, low-level doses of buprenorphine will be continuously delivered into your body for up to 6 months.
What happens if I overdose?
Seek emergency medical attention or call the Poison Help line at 1-800-222-1222. An overdose of buprenorphine can be fatal.
Overdose symptoms may include severe drowsiness, pinpoint pupils, weak or shallow breathing, or loss of consciousness.
What should I avoid while using Probuphine?
Avoid drinking alcohol. Dangerous side effects could occur. Check your food and medicine labels to be sure these products do not contain alcohol.
Buprenorphine may impair your thinking or reactions. Avoid driving or operating machinery until you know how this medicine will affect you. Dizziness or severe drowsiness can cause falls or other accidents.
Probuphine side effects
Get emergency medical help if you have signs of an allergic reaction to Probuphine: hives; difficult breathing; swelling of your face, lips, tongue, or throat.
Inserting or removing the Probuphine implants can cause serious or life-threatening complications, including damage to nerves or blood vessels. Ask your doctor about these risks.
Call your doctor at once if you have:
confusion, agitation, or other changes in your mental status;

extreme drowsiness, trouble concentrating;

a light-headed feeling, like you might pass out;

weak or shallow breathing;

blurred vision, slurred speech;

problems with balance, walking, reflexes, or coordination;

stiff muscles, or a feeling of being too hot; or

low cortisol levels - nausea, vomiting, loss of appetite, dizziness, worsening tiredness or weakness.
Long-term use of opioid medication may affect fertility (ability to have children) in men or women. It is not known whether opioid effects on fertility are permanent.
Common Probuphine side effects may include:
pain, itching, or redness where the implants were inserted;

headache, depressed mood;

nausea, vomiting, constipation;

back pain;

tooth pain; or

sore throat.
This is not a complete list of side effects and others may occur. Call your doctor for medical advice about side effects. You may report side effects to FDA at 1-800-FDA-1088.
See also: Side effects (in more detail)
What other drugs will affect Probuphine?
Using Probuphine with other drugs that make you sleepy or slow your breathing can cause dangerous or life-threatening side effects. Ask your doctor before taking a sleeping pill, opioid pain medicine, prescription cough medicine, a muscle relaxer, or medicine for anxiety, depression, or seizures.
Many drugs can interact with buprenorphine, and some drugs should not be used while you have the implants in your body. Tell your doctor about all your current medicines and any you start or stop using, especially:
an antibiotic, antifungal, or antiviral medicine;

any type of antidepressant, sedative, or tranquilizer;

heart or blood pressure medication;

seizure medication; or

tuberculosis medicine.
This list is not complete and many other drugs can interact with buprenorphine. This includes prescription and over-the-counter medicines, vitamins, and herbal products. Give a list of all your medicines to any healthcare provider who treats you.
Further information
Remember, keep this and all other medicines out of the reach of children, never share your medicines with others, and use Probuphine only for the indication prescribed.
Always consult your healthcare provider to ensure the information displayed on this page applies to your personal circumstances.
Copyright 1996-2018 Cerner Multum, Inc. Version: 2.01.