Generic Name: buprenorphine (oral/sublingual) (BUE pre NOR feen (OR al / sub LIN gwal))
Brand Name: Subutex
The Subutex brand name has been discontinued in the U.S. If generic versions of this product have been approved by the FDA, there may be generic equivalents available.
What is buprenorphine sublingual?
Buprenorphine is an opioid medication, sometimes called a narcotic.
Buprenorphine oral (sublingual, given under the tongue) is used to treat opioid addiction.
Other forms of buprenorphine are used to treat moderate to severe pain. Buprenorphine sublingual is not for use as a pain medication.
Buprenorphine sublingual may also be used for purposes not listed in this medication guide.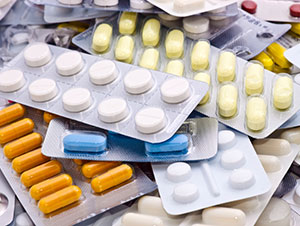 Important Information
Buprenorphine sublingual tablets are not for use as a pain medication.
Buprenorphine can slow or stop your breathing, and may be habit-forming. MISUSE OF NARCOTIC MEDICINE CAN CAUSE ADDICTION, OVERDOSE, OR DEATH, especially in a child or other person using the medicine without a prescription.
Taking this medicine during pregnancy may cause life-threatening withdrawal symptoms in the newborn.
Fatal side effects can occur if you use this medicine with alcohol, or with other drugs that cause drowsiness or slow your breathing.
Before taking this medicine
You should not use this medicine if you are allergic to buprenorphine, or:
if you have used another narcotic drug within the past 4 hours.
To make sure buprenorphine is safe for you, tell your doctor if you have ever had:
Some medicines can interact with buprenorphine and cause a serious condition called serotonin syndrome. Be sure your doctor knows if you also take stimulant medicine, herbal products, or medicine for depression, mental illness, Parkinson's disease, migraine headaches, serious infections, or prevention of nausea and vomiting. Ask your doctor before making any changes in how or when you take your medications.
If you use buprenorphine while you are pregnant, your baby could become dependent on the drug. This can cause life-threatening withdrawal symptoms in the baby after it is born. Babies born dependent on habit-forming medicine may need medical treatment for several weeks. Tell your doctor if you are pregnant or plan to become pregnant.
This medicine can pass into breast milk and cause drowsiness or breathing problems in a nursing baby. Tell your doctor if you are breast-feeding.
Buprenorphine is not approved for use by anyone younger than 18 years old.
How should I take buprenorphine sublingual?
Follow all directions on your prescription label. Buprenorphine can slow or stop your breathing. Never use buprenorphine in larger amounts, or for longer than prescribed.
Buprenorphine sublingual is usually taken for only at the start of treatment for addiction. Most people are later switched to another medicine that contains buprenorphine (Bunavail, Sublocade, Suboxone, Zubsolv).
You may receive your first doses of buprenorphine sublingual in a hospital or clinic setting until your condition improves.
Buprenorphine may be habit-forming, even at regular doses. Never share this medicine with another person, especially someone with a history of drug abuse or addiction. MISUSE OF NARCOTIC MEDICINE CAN CAUSE ADDICTION, OVERDOSE, OR DEATH, especially in a child or other person using the medicine without a prescription. Selling or giving away buprenorphine is against the law.
Read all patient information, medication guides, and instruction sheets provided to you. Ask your doctor or pharmacist if you have any questions.
Use dry hands when handling the tablet. Place the tablet under your tongue and allow it to dissolve with your mouth closed. Do not chew the tablet or swallow it whole.
If your doctor has prescribed more than 2 tablets per dose, place the correct number of tablets under your tongue at the same time and allow them to dissolve completely.
Do not eat or drink anything until the tablet or film has completely dissolved in your mouth.
While using buprenorphine, you may need frequent blood tests to check your liver function.
If you need surgery, tell the surgeon ahead of time that you are using buprenorphine.
Never crush or break a buprenorphine pill to inhale the powder or mix it into a liquid to inject the drug into your vein. Doing so could result in death.
Any medical care provider who treats you should know that you are being treated for opioid addiction, and that you are taking buprenorphine sublingual. Make sure your family members know how to provide this information in case they need to speak for you during an emergency.
Do not stop using buprenorphine suddenly, or you could have unpleasant withdrawal symptoms. Ask your doctor how to safely stop using this medicine.
Store at room temperature away from moisture and heat. Keep track of your medicine. Buprenorphine is a drug of abuse and you should be aware if anyone is using your medicine improperly or without a prescription.
Do not keep leftover opioid medication. Just one dose can cause death in someone using this medicine accidentally or improperly. Ask your pharmacist where to locate a drug take-back disposal program. If there is no take-back program, flush the unused medicine down the toilet.
What happens if I miss a dose?
Take the missed dose as soon as you remember. Skip the missed dose if it is almost time for your next scheduled dose. Do not take extra medicine to make up the missed dose.
What happens if I overdose?
Seek emergency medical attention or call the Poison Help line at 1-800-222-1222. A buprenorphine overdose can be fatal, especially in a child or other person using the medicine without a prescription.
Overdose symptoms may include extreme drowsiness or weakness, cold or clammy skin, pinpoint pupils, slow heart rate, weak pulse, very slow breathing, or coma.
What should I avoid while taking buprenorphine sublingual?
Do not drink alcohol. Dangerous side effects or death could occur.
Buprenorphine may impair your thinking or reactions. Avoid driving or operating machinery until you know how buprenorphine will affect you. Dizziness or severe drowsiness can cause falls or other accidents.
Buprenorphine sublingual side effects
Get emergency medical help if you have signs of an allergic reaction: hives; difficult breathing; swelling of your face, lips, tongue, or throat.
Like other narcotic medicines, buprenorphine can slow your breathing. Death may occur if breathing becomes too weak.
A person caring for you should seek emergency medical attention if you have slow breathing with long pauses, blue colored lips, or if you are hard to wake up.
Call your doctor at once if you have:
noisy breathing, sighing, shallow breathing;

slow heartbeat or weak pulse;

a light-headed feeling, like you might pass out;

chest pain, trouble breathing;

opioid withdrawal symptoms--shivering, goose bumps, increased sweating, feeling hot or cold, runny nose, watery eyes, diarrhea, muscle pain;

low cortisol levels-- nausea, vomiting, loss of appetite, dizziness, worsening tiredness or weakness; or

liver problems--nausea, upper stomach pain, itching, loss of appetite, dark urine, clay-colored stools, jaundice (yellowing of the skin or eyes).
Seek medical attention right away if you have symptoms of serotonin syndrome, such as: agitation, hallucinations, fever, sweating, shivering, fast heart rate, muscle stiffness, twitching, loss of coordination, nausea, vomiting, or diarrhea.
Common side effects may be more likely to occur, such as:
constipation, nausea, vomiting;

increased sweating;

sleep problems (insomnia); or

pain anywhere in your body.
This is not a complete list of side effects and others may occur. Call your doctor for medical advice about side effects. You may report side effects to FDA at 1-800-FDA-1088.
See also: Side effects (in more detail)
What other drugs will affect buprenorphine sublingual?
Narcotic (opioid) medication can interact with many other drugs and cause dangerous side effects or death. Be sure your doctor knows if you also use:
other narcotic medications--opioid pain medicine or prescription cough medicine;

a sedative like Valium--diazepam, alprazolam, lorazepam, Ativan, Klonopin, Restoril, Tranxene, Versed, Xanax, and others; or

drugs that make you sleepy or slow your breathing--a sleeping pill, muscle relaxer, tranquilizer, antidepressant, or antipsychotic medicine.
This list is not complete. Other drugs may interact with buprenorphine, including prescription and over-the-counter medicines, vitamins, and herbal products. Not all possible interactions are listed in this medication guide.
Where can I get more information?
Your pharmacist can provide more information about buprenorphine sublingual.
Copyright 1996-2012 Cerner Multum, Inc. Version: 8.01.
Date modified: March 06, 2018
Last reviewed: January 09, 2018