Tymlos
Generic Name: abaloparatide (a BAL oh PAR a tide)
Brand Names: Tymlos
What is Tymlos?
Tymlos (abaloparatide) is a man-made form of a hormone called parathyroid that exists naturally in the body. Abaloparatide increases bone density and increases bone strength to help prevent fractures.
Tymlos is used to treat osteoporosis in postmenopausal women who have a high risk of bone fracture.
Tymlos may also be used for purposes not listed in this medication guide.
Important information
In animal studies, Tymlos caused bone cancer. It is not known whether this medicine causes bone cancer in humans. Ask your doctor about your risk.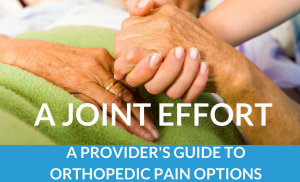 Call your doctor at once if you have bone pain, unusual body aches, or a lump or swelling under your skin.
Tymlos should not be used for longer than 2 years total.
Before taking this medicine
You should not use Tymlos if you are allergic to abaloparatide.
To make sure Tymlos is safe for you, tell your doctor if you have ever had:
a bone disease other than osteoporosis (such as Paget's disease);

high levels of calcium or alkaline phosphatase in your blood;

bone cancer or radiation treatment involving your bones;

a condition called hyperparathyroidism; or

kidney stones.
In animal studies, abaloparatide caused bone cancer. However, it is not known whether bone cancer would occur in humans using this medicine. Ask your doctor about your risk.
Tymlos is for use only in women who can no longer get pregnant. It is not known whether Tymlos will harm an unborn baby. Tell your doctor if you think you may be pregnant.
It is not known whether abaloparatide passes into breast milk or if it could harm a nursing baby. You should not breast-feed while using this medicine.
How should I use Tymlos?
Tymlos is injected under the skin. You may be shown how to use injections at home. Do not give yourself this medicine if you do not understand how to use the injection and properly dispose of used needles and syringes.
Follow all directions on your prescription label. Do not use this medicine in larger or smaller amounts or for longer than recommended.
Tymlos comes in a prefilled injection pen. Ask your pharmacist which type of needles are best to use with your pen.
Tymlos is usually given once per day. Use the medicine at the same time each day.
Your care provider will show you the best places on your body to inject this medicine. Use a different place each time you give an injection. Do not inject into the same place two times in a row.
The injection may cause dizziness. Until you know how this medicine will affect you, use each injection in a place where you can sit or lie down.
Use only the injection pen that comes with Tymlos. Do not transfer the medicine from the pen into a syringe.
Do not use the medicine if it looks cloudy or has particles in it. Call your pharmacist for new medicine.
Use a disposable needle only once. Follow any state or local laws about throwing away used needles. Use a puncture-proof "sharps" disposal container (ask your pharmacist where to get one and how to throw it away). Keep this container out of the reach of children and pets.
Your doctor may have you take extra calcium and vitamin D supplements while you are using Tymlos. Take only the type and amount of supplements your doctor has prescribed.
While using Tymlos, you may need frequent blood and urine tests, and bone mineral density tests.
Store unopened injection pens in the refrigerator, do not freeze.
Once you start using an injection pen, store it at room temperature away from moisture and heat. Cover the pen with the outer needle cap. Do not store the pen with a needle attached.
After 30 days, throw away the injection pen even if it still contains medicine.
You should not use Tymlos for longer than 2 years total.
Tymlos dosing information
Usual Adult Dose for Osteoporosis:
80 mg subcutaneously once a day

Comments:
-Cumulative use of this drug and parathyroid hormone analogs (e.g., teriparatide) for more than 2 years during a patient's lifetime is not recommended.
-Patients should receive supplemental calcium and vitamin D if dietary intake is inadequate.

Use: For the treatment of postmenopausal women with osteoporosis at high risk for fracture defined as a history of osteoporotic fracture, multiple risk factors for fracture, or patients who have failed or are intolerant to other available osteoporosis therapy; in postmenopausal women with osteoporosis, this drug reduces the risk of vertebral fractures and nonvertebral fractures
Dosage Information (comprehensive)
What happens if I miss a dose?
Use the missed dose as soon as you remember. Skip the missed dose if it is almost time for your next scheduled dose. Do not use extra medicine to make up the missed dose.
What happens if I overdose?
Seek emergency medical attention or call the Poison Help line at 1-800-222-1222.
Overdose symptoms may include headache, dizziness, vomiting, muscle weakness, lack of energy, or rapid heartbeats.
What should I avoid while using Tymlos?
Avoid getting up too fast from a sitting or lying position, or you may feel dizzy. Get up slowly and steady yourself to prevent a fall.
Tymlos side effects
Get emergency medical help if you have signs of an allergic reaction to Tymlos: hives; difficult breathing; swelling of your face, lips, tongue, or throat.
Call your doctor at once if you have:
bone pain;

unusual body aches;

a new or worsening lump or swelling under your skin;

pounding heartbeats or fluttering in your chest;

high levels of calcium in your blood - nausea, vomiting, constipation, weakness, tired feeling; or

symptoms of a kidney stone - severe pain in your side or lower back, blood in your urine, painful urination.
Common Tymlos side effects may include:
dizziness, spinning sensation;

headache;

fast heart rate;

nausea, upper stomach pain; or

feeling very tired.
This is not a complete list of side effects and others may occur. Call your doctor for medical advice about side effects. You may report side effects to FDA at 1-800-FDA-1088.
What other drugs will affect Tymlos?
Other drugs may interact with abaloparatide, including prescription and over-the-counter medicines, vitamins, and herbal products. Tell each of your health care providers about all medicines you use now and any medicine you start or stop using.
More about Tymlos (abaloparatide)
Consumer resources
Professional resources
Related treatment guides
Where can I get more information?
Your pharmacist can provide more information about Tymlos.
Copyright 1996-2017 Cerner Multum, Inc. Version: 1.01.
Date modified: July 02, 2017
Last reviewed: May 24, 2017