Grapefruit & Medicines:
A Possible Deadly Mix?
Medically reviewed on Mar 20, 2017 by L. Anderson, PharmD.
Love Grapefruit Juice? Drug Interactions Are Numerous.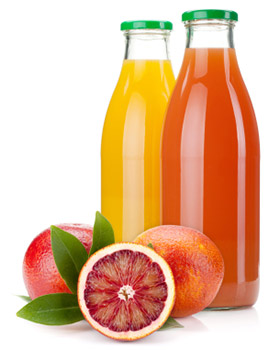 Grapefruit (Citrus paradisi) is nutritious fruit full of vitamin C, antioxidants, and a tangy-sweet flavor. However, research points to hundreds of drug interactions - many of which may be serious - with grapefruit.
Medications can interact with all forms of grapefruit - the fresh fruit, juice or even the frozen concentrate can result in problems. Interactions may occur with commonly used drugs - such as those that lower cholesterol, treat high blood pressure, or fight cancer. If you drink grapefruit juice, always have your pharmacist check for drug interactions with any new prescription or over-the-counter (OTC) drug.
What Causes These Dangerous Drug Interactions with Grapefruit?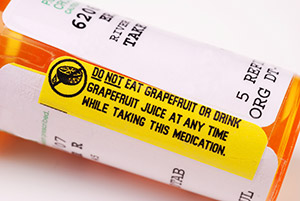 Grapefruit interactions can be dangerous because blood levels of an interacting drug may rise, potentially leading to side effects.
Drug levels rise because grapefruit compounds known as furanocoumarins can block cytochrome P450 3A4 (CYP3A4) enzymes.
These enzymes, involved in the metabolism of over 50 percent of all drugs, are needed to break down drugs for elimination from the body. Some interactions are theoretical, based on their mechanism of action, but a warning is still important.
What If I Just Take My Drug At A Different Time From Grapefruit?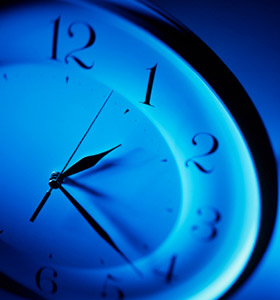 It seems like taking the medication and the grapefruit or juice at different times might lessen the interaction, but this is not always true. The CYP450 enzymes, found in the intestine and the liver, can stay blocked after eating or drinking grapefruit - sometimes for more than 24 hours.
Even drugs that are only given once a day cannot be separated from the grapefruit effect. If you need to avoid grapefruit while you are taking a certain drug, it is best not to consume grapefruit at all.
Can I Eat Other Kinds of Citrus Fruits?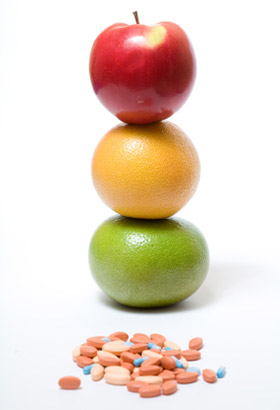 Most other citrus fruits are fine to eat. Exceptions are the seville orange (often used in marmalades), the pomelo, and limes.
These fruits also contain furanocoumarins that may cause the same interactions as grapefruit.
Drinking grapefruit, apple and orange juice with an antihistamine called fexofenadine (Allegra) may lead to decreased levels of fexofenadine, meaning your antihistamine may not work as well. Take fexofenadine with water and avoid drinking large amounts of grapefruit, orange, or apple juice.
Technically considered a berry and not citrus, pomegranate juice may also interact with certain medications like the breast cancer treatment Kisqali (ribociclib).
How Much Grapefruit or Juice Does it Take to Cause the Interaction?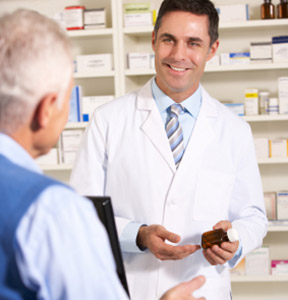 It doesn't take much.
One whole fruit or 200 milliliters of juice (less than one cup) can block the CYP3A4 enzymes and lead to toxic blood levels of the drug. For example, when a common blood pressure medicine by the name of felodipine (Plendil) is taken with grapefruit juice instead of water blood levels of the drug can triple.
There are many possible interactions, so be sure to tell your healthcare provider if you drink grapefruit juice and about all of your medicines, including over-the-counter (OTC) and herbal products.
What are the Most Common Drugs that Cause a Grapefruit Interaction?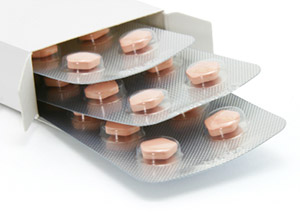 Some of the most common grapefruit interactions include:
Not all drugs in any one class of medications have these interactions, so usually your healthcare provider can select an alternative medication.
As new drugs are approved frequently, always have your pharmacist check for interactions with each new prescription, OTC, or herbal supplement you use.
What Kind of Effects Can Occur with Grapefruit-Drug Interactions?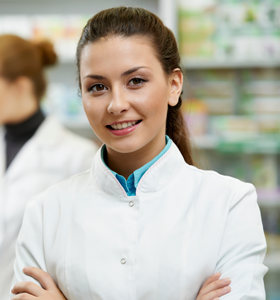 Side effects that may occur vary with the drug, and can range from abnormal heart rhythms, stomach bleeding, and muscle breakdown and kidney damage, to low blood pressure, difficult breathing, sedation, and dizziness.
Other reactions may occur - it depends on the drug and the levels of the drug in the blood.
If you have been warned about a possible drug interaction with grapefruit, ask your healthcare provider to describe the possible side effect and learn how to recognize it.
Who is Most at Risk for Grapefruit Interactions?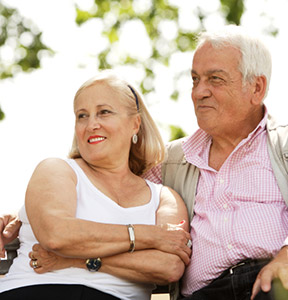 Grapefruit juice is primarily consumed by an older crowd - it is not usually a favorite juice among kids. Older patients may be at a greater risk because they are more likely to drink grapefruit juice and take many medications.
Discuss all of your prescription, over-the-counter (OTC), and herbal medications with your healthcare provider every time a new drug is prescribed, and tell them if you eat grapefruit or drink grapefruit juice.
You can also join the Drugs.com Grapefruit Support group to discuss this topic at more length and keep up to date with the latest news.
Which Drugs are Most Dangerous to Take with Grapefruit Juice?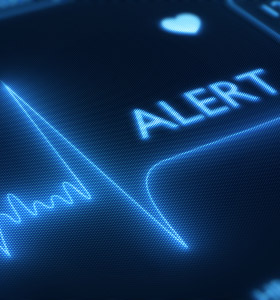 Each person is unique and the severity of an interaction can very from person to person. Some cancer drugs, antibiotics, or heart medications may lead to an abnormal heart rhythm when combined with grapefruit.
Muscle and kidney damage can be a serious side effect with statins used for lowering cholesterol. Some immunosuppressants used after organ transplants have been reported to cause kidney damage.
Certain pain medications may be linked with depressed breathing when taken with grapefruit.
Are There Drug Interactions With Pomegranate?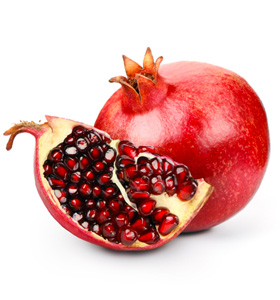 Pomegranate juice is full of antioxidants and vitamin C, like many other juices, and is now considered a "superfood". Some people drink pomegranate for its health effects on the heart, to help prevent cancer, lower blood pressure, or for prostate health in men. However, more research is needed to determine if pomegranate is beneficial in the long run for our health.
Like grapefruit, pomegranate may have an effect on how drugs are metabolized (broken down and removed from the body) due to blocking of certain CYP enzymes - like CYP3A4 and 2C9. For example, the manufacturer of Kisqali, a new breast cancer treatment approved in March 2017, states it has specific drug-food interactions with both pomegranate and grapefruit juice. They recommend that patients avoid pomegranate or grapefruit and their juices while taking Kisqali as the combination may increase the amount of Kisqali in the blood, possibly causing worsened side effects.
Theoretically, drugs that may have interactions with grapefruit juice may have interactions with pomegranate juice as they affect similar enzymes. Warfarin, some blood pressure or cholesterol medications, carbamazapepine, or other drugs that are broken down by CYP3A4 or 2C9 may also have interactions with pomegranate juice. Always have your pharmacist check for drug interactions anytime you start or even stop a medication, herb, or vitamin product. Be sure to tell your doctor if you regularly drink pomegranate juice, too.
How to Best Avoid Dangerous Grapefruit Interactions?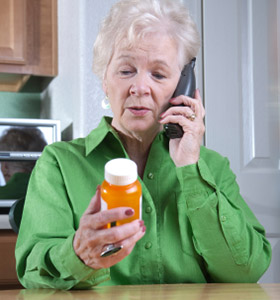 Grapefruit is a healthy and delicious snack, but it is best to avoid grapefruit juice drug interactions when possible.
If you discover that you are at risk for an interaction with a drug you currently take, call your healthcare provider to determine the best course of action. It may be that the interaction is minor and no course of action is needed.
Alternatively, you may need to avoid grapefruit or your healthcare provider may need to prescribe an alternate drug.
Finished: Grapefruit and Medicines - A Possible Deadly Mix?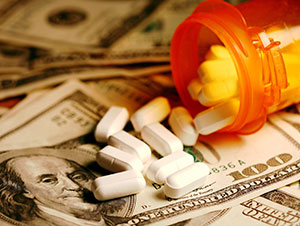 NEXT UP
Let's face it - talking about health care costs is not at the top of everybody's to-do list. But with patients being responsible for more out-of-pocket costs, it is important…
DON'T MISS
Crohn's disease and Ulcerative Colitis are common inflammatory bowel diseases. Living with them can be a challenge, but the explosion of new treatments in the past few years has brought good news to those suffering from these conditions, and one step closer to a cure.
Sources
Mayo Clinic. Consumer Health. I like to drink grapefruit juice but hear that it can interfere with some prescription medications. Is that true? Accessed Feb. 26, 2017 at http://www.mayoclinic.org/healthy-lifestyle/consumer-health/expert-answers/food-and-nutrition/faq-20057918
FDA. Consumer Health Info. Juice and Medicine May Not Mix. Accessed Feb. 26, 2017 at https://www.drugs.com/fda-consumer/grapefruit-juice-and-medicine-may-not-mix-208.html.
Bailey DG, Dresser G, Arnold M, et al. Grapefruit-medication interactions: Forbidden fruit or avoidable consequences? CMAJ. 2012. Accessed Feb 26, 2017 at DOI:10:1503/cmaj.120951
Hansten PD, Horn JR. The Top 100 Drug Interactions. A Guide to Patient Management. H&H Publications. Freeland, WA. Accessed Feb. 26, 2017.
Shimomura S, Wanwimolruk S, Chen J. Drug Interactions with Grapefruit Juice: An Evidenced-Based Overview. Pharmacy Times. Accessed Feb. 26, 2017 at http://www.direct-ms.org/pdf/DrugsGeneral/Grapefruit%20juice%20drug%20reactions.pdf
Srinivas NR. Is pomegranate juice a potential perpetrator of clinical drug-drug interactions? Review of the in vitro, preclinical and clinical evidence. Eur J Drug Metab Pharmacokinet. 2013 Dec;38(4):223-9. Accessed March 20, 2017 at https://www.ncbi.nlm.nih.gov/pubmed/23673492
Komperda KE. Potential interaction between pomegranate juice and warfarin. Pharmacotherapy. 2009 Aug;29(8):1002-6. Accessed March 20, 2017 at https://www.ncbi.nlm.nih.gov/pubmed/19637955
Hidaka M, Okumura M, Fujita K, et al. Effects of pomegranate juice on human cytochrome p450 3A (CYP3A) and carbamazepine pharmacokinetics in rats. Drug Metab Dispos. 2005 May;33(5):644-8. Accessed March 20, 2017 at http://dmd.aspetjournals.org/content/33/5/644#sec-4
Kim H, Yoon YJ, Shon JH, et al. Inhibitory effects of fruit juices on CYP3A activity. Drug Metab Dispos. 2006 Apr;34(4):521-3. Accessed March 20, 2017 at http://dmd.aspetjournals.org/content/34/4/521#T2