Generic Name: naltrexone (oral) (nal TREX own)
Brand Name: ReVia
Medically reviewed: August 28, 2017
What is naltrexone?
Naltrexone blocks the effects of opioid medication, including pain relief or feelings of well-being that can lead to opioid abuse. An opioid is sometimes called a narcotic. Naltrexone is used as part of a treatment program for drug or alcohol dependence.
Naltrexone is used to prevent relapse in people who became dependent on opioid medicine and then stopped using it. Naltrexone can help keep you from feeling a "need" to use the opioid.
Naltrexone is also used to treat alcoholism by reducing your urge to drink alcohol. This may help you drink less or stop drinking completely. Naltrexone will not cause you to "sober up" and will not decrease the effects of alcohol you recently consumed.
Naltrexone is not a cure for drug addiction or alcoholism.
Naltrexone may also be used for purposes not listed in this medication guide.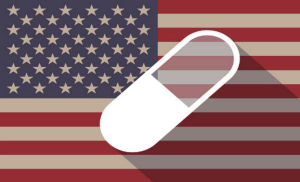 Important Information
You should not use naltrexone if you are having drug or alcohol withdrawal symptoms, or if you have taken any opioid medicine within the past 2 weeks.
Before taking this medicine
Do not take naltrexone if you still use opioid medicine, or you could have sudden and severe withdrawal symptoms.
You should not use naltrexone if you are allergic to it, or if:
To make sure naltrexone is safe for you, tell your doctor if you have:
It is not known whether this medicine will harm an unborn baby. Tell your doctor if you are pregnant or plan to become pregnant.
Naltrexone can pass into breast milk and may harm a nursing baby. You should not breast-feed while using this medicine.
Naltrexone is not approved for use by anyone younger than 18 years old.
How should I use naltrexone?
Follow all directions on your prescription label. Your doctor may occasionally change your dose to make sure you get the best results. Do not use this medicine in larger or smaller amounts or for longer than recommended.
Your doctor may recommend that naltrexone be given to you by a family member or other caregiver. This is to make sure you are using the medicine as it was prescribed as part of your treatment.
Take the naltrexone tablet with a full glass of water.
Naltrexone may be taken with food if it upsets your stomach.
Use naltrexone regularly to get the most benefit.
Wear a medical alert tag or carry an ID card stating that you use naltrexone. Any medical care provider who treats you should know that you are using this medicine. If you need surgery, tell the surgeon ahead of time that you are taking naltrexone.
Naltrexone is only part of a complete treatment program that may also include additional forms of counseling and/or monitoring. Follow your doctor's instructions very closely.
Store at room temperature away from moisture and heat. Keep the bottle tightly closed when not in use.
After taking naltrexone, your body will be more sensitive to opioids. If you use an opioid medicine in the future, you will need to use less than before naltrexone treatment. Using the same amount you used before could lead to overdose or death.
What happens if I miss a dose?
Take the missed dose as soon as you remember. Skip the missed dose if it is almost time for your next scheduled dose. Do not take extra medicine to make up the missed dose.
What happens if I overdose?
Seek emergency medical attention or call the Poison Help line at 1-800-222-1222. If you have opioid medicine in your system, an overdose of naltrexone could stimulate opioid withdrawal symptoms.
What should I avoid while using naltrexone?
Do not use narcotic medication, heroin, or other street drugs while you are taking naltrexone. Never try to overcome the effects of naltrexone by taking large doses of opioids. Doing so could result in dangerous effects, including coma and death.
Do not drink alcohol while you are taking naltrexone.
Ask your doctor before using any medicine to treat a cold, cough, diarrhea, or pain. These medicines may contain narcotics or alcohol.
Naltrexone may impair your thinking or reactions. Be careful if you drive or do anything that requires you to be alert.
Naltrexone side effects
Get emergency medical help if you have signs of an allergic reaction: hives; difficulty breathing; swelling of your face, lips, tongue, or throat.
Using opioid medicine while you are taking naltrexone could stimulate opioid withdrawal symptoms. Common withdrawal symptoms are yawning, irritability, sweating, fever, chills, shaking, vomiting, diarrhea, watery eyes, runny nose, goose bumps, body aches, trouble sleeping, and feeling restless.
Call your doctor at once if you have:
Common side effects may include:
This is not a complete list of side effects and others may occur. Call your doctor for medical advice about side effects. You may report side effects to FDA at 1-800-FDA-1088.
See also: Side effects (in more detail)
Naltrexone dosing information
Usual Adult Dose for Alcohol Dependence:
Oral Tablets:
50 mg orally once a day

Extended-release injectable suspension:
380 mg every 4 weeks (or once a month) via intramuscular gluteal injection, alternating buttocks
Usual Adult Dose for Opiate Dependence:
Treatment should not be attempted unless the patient has remained free of opioids for at least 7 to 10 days. Opioid abstinence should be verified by analysis of urine for absence of opioids. The patient should not be manifesting withdrawal signs or reporting withdrawal symptoms. If there is any question of occult opioid dependence, perform a naloxone challenge test and do not initiate naltrexone therapy until the naloxone challenge is negative. The naloxone challenge test should not be performed in a patient showing clinical signs or symptoms of opioid withdrawal, or whose urine contains opioids. The naloxone challenge can be repeated in 24 hours.

Initial dose: 25 mg orally one time.
Maintenance dose: If no withdrawal signs occur, 50 mg orally once a day may be started.
Alternative dose schedules: (to improve compliance) 50 mg orally on week days and 100 mg orally on Saturday; or 100 mg orally every other day; or 150 mg orally every third day.

Extended-release injectable suspension: 380 mg every 4 weeks (or once a month) via intramuscular gluteal injection, alternating buttocks
What other drugs will affect naltrexone?
Naltrexone will block the effects of any narcotic medicines you take (such as prescription medicine for pain, cough, or diarrhea). Harmful side effects could also occur.
Other drugs may interact with naltrexone, including prescription and over-the-counter medicines, vitamins, and herbal products. Tell each of your health care providers about all medicines you use now and any medicine you start or stop using.
Further information
Remember, keep this and all other medicines out of the reach of children, never share your medicines with others, and use this medication only for the indication prescribed.
Always consult your healthcare provider to ensure the information displayed on this page applies to your personal circumstances.
Copyright 1996-2018 Cerner Multum, Inc. Version: 4.01.
More about naltrexone
Consumer resources
Other brands: Vivitrol, Revia, Depade
Professional resources
Related treatment guides