Class: Antitussives
ATC Class: R05DB01
VA Class: RE302
CAS Number: 104-31-4
Brands: Tessalon
Introduction
Local anesthetic antitussive agent.a b
Uses for Benzonatate
Cough
Used for symptomatic relief of cough.100 101 106 108
May be effective in suppressing cough in acute respiratory conditions such as pneumonia, bronchitis, pertussis, and the common cold; and in chronic diseases such as pulmonary emphysema, bronchial asthma, tuberculosis, and pulmonary tumor.b
Has been shown to be more effective than codeine in reducing the frequency of experimentally induced cough,101 and may be effective in providing symptomatic relief in patients with opiate-resistant cough.108
Conscious Intubation
Has been applied locally in the oral cavity in adults by releasing the drug from the liquid-filled capsules (e.g., by chewing or dissolving two 100-mg liquid-filled capsules in the mouth) to provide sufficient oropharyngeal anesthesia for conscious intubation†.107
Do not employ this method of administration† when the drug is used as an antitussive because of the risk of potentially life-threatening complications resulting from local effects on the oropharyngeal tract.100 101 102 104 (See Sensitivity Reactions under Cautions and also Oral Administration under Dosage and Administration.)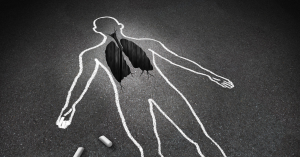 Benzonatate Dosage and Administration
Administration
Oral Administration
Swallow the liquid-filled capsules whole.100 101 102
Do not chew or dissolve in the mouth when used as an antitussive, since temporary, potentially life-threatening local anesthesia of the oral mucosa, choking, or severe hypersensitivity reactions could occur; oropharyngeal anesthesia develops rapidly with such improper administration.100 101 102
Local administration† (chewing the capsules or allowing to dissolve in mouth) can be employed to facilitate conscious intubation†.103 107 (See Conscious Intubation under Uses.)
Dosage
Pediatric Patients
Cough
Oral
Children ≤10 years of age: 8 mg/kg daily in 3–6 divided doses†,106 although safety and efficacy have not been established in this age group.100 (See Pediatric Use under Cautions.)
Children >10 years of age: 100 or 200 mg 3 times daily.100 101 106
Adults
Cough
Oral
100 or 200 mg 3 times daily;100 101 106 doses up to 600 mg daily may be given in divided doses if necessary.100 101 106
Prescribing Limits
Pediatric Patients
Cough
Oral
Children >10 years of age: Maximum 600 mg daily in divided doses.100 101 106
Adults
Cough
Oral
Maximum 600 mg daily in divided doses.100 101 106
Special Populations
Hepatic Impairment
No specific dosage recommendations for hepatic impairment.a b
Renal Impairment
No specific dosage recommendations for renal impairment.a b
Geriatric Patients
No specific geriatric dosage recommendations.a
Cautions for Benzonatate
Contraindications
Known hypersensitivity to the drug or related compounds.100
Warnings/Precautions
Sensitivity Reactions
Severe hypersensitivity reactions, including bronchospasm, laryngospasm, and cardiovascular collapse, have been reported with benzonatate.100 101 102
Such reactions may have resulted from local anesthesia secondary to sucking or chewing the liquid-filled capsules rather than swallowing them whole.100 101
Severe reactions have required medical intervention with vasopressor therapy and supportive measures.100
Major Toxicities
Overdosage
Deliberate or accidental overdosage of benzonatate can result in CNS stimulation which may lead to restlessness, tremors, and seizures; profound CNS depression and death can follow.100 103 104 105 (See Pediatric Use under Cautions.)
Dizziness,104 disorientation,103 drunken feeling,104 unresponsiveness,104 pulmonary congestion,104 ventricular tachycardia,103 cardiac arrest,103 and nausea104 also have been reported with overdosage.
General Precautions
CNS Effects
Rarely, bizarre behavior, including mental confusion and visual hallucinations, when used concomitantly with certain other drugs.100
Possibility that adverse CNS effects associated with other p-aminobenzoic acid-derivative local anesthetics (e.g., procaine, tetracaine) could occur with benzonatate should be considered.100
Specific Populations
Pregnancy
Category C.a
Lactation
Not known whether benzonatate is distributed into milk.100 Caution if used in nursing women.100
Pediatric Use
Safety and effectiveness of benzonatate in children <10 years of age have not been established.111
FDA has warned that accidental ingestion by children <10 years of age can result in death from overdose.111 Overdose in children <2 years of age has been reported following accidental ingestion of as few as 1 or 2 capsules. Benzonatate may be attractive to children because of drug's appearance; it is a round-shaped liquid-filled gelatin capsule.111
Individuals who experience overdose of benzonatate may exhibit restlessness, tremors, convulsions, coma, and cardiac arrest.111 Signs and symptoms of overdose can occur rapidly after ingestion (within 15–20 minutes).111 (See Overdosage under Cautions.)
Deaths in children have been reported within hours of the accidental ingestion.111
Patients who are taking benzonatate should keep the medication in a child-resistant container and store it out of reach of children.111 If a child accidentally ingests benzonatate, caregivers should seek medical attention immediately.111
Common Adverse Effects
Generally well tolerated when the liquid-filled capsules are swallowed intact.100 101 106
Adverse effects may include sedation, headache, mild dizziness, bizarre behavior (e.g., mental confusion, visual hallucinations), nasal congestion, nausea, GI upset, constipation, sensation of burning in the eyes, a vague "chilly" sensation, pruritus and skin eruptions, numbness in the chest, and hypersensitivity (e.g., bronchospasm, laryngospasm, cardiovascular collapse, possibly related to local anesthesia from chewing or sucking the liquid-filled capsules).100 103 106 (See Sensitivity Reactions under Cautions.)
Benzonatate Pharmacokinetics
Absorption
Onset
Usually within 15–20 minutes after swallowing capsules intact.100 103 104 106
Oropharyngeal anesthesia: Develops rapidly when applied locally (e.g., by chewing or dissolving the liquid-filled capsules in the mouth),100 101 102 104 107 with complete anesthesia occurring within about 1 minute.107
Duration
Approximately 3–8 hours following a single oral dose.100 101 103 104 106
Stability
Storage
Oral
Liquid-filled Capsules
Tight, light-resistant containers at 15–30°C.100
Actions
Inhibits cough production by anesthetizing stretch receptors of vagal afferent fibers in the bronchi, alveoli, and pleura that mediate the cough reflex; also suppresses transmission of the cough reflex at the level of the medulla where the afferent impulse is transmitted to the motor nerves.b

Does not depress respiration at recommended dosages100 104 106 ; in patients with bronchial asthma, the drug has been reported to increase the rate and depth of respiration, minute volume, and vital capacity.b
Advice to Patients
Importance of warning patients using benzonatate as an antitussive to swallow the liquid-filled capsules whole without chewing or dissolving in the mouth because of risk of potentially life-threatening local anesthesia.b (See Oral Administration under Dosage and Administration and also Sensitivity Reactions under Cautions.)

Importance of informing clinicians of existing or contemplated concomitant therapy, including prescription and OTC drugs as well as any concomitant illnesses.

Importance of women informing clinicians if they are or plan to become pregnant or plan to breast-feed.100

Importance of informing patients of other important precautionary information.100 (See Cautions.)
Preparations
Excipients in commercially available drug preparations may have clinically important effects in some individuals; consult specific product labeling for details.
Please refer to the ASHP Drug Shortages Resource Center for information on shortages of one or more of these preparations.
* available from one or more manufacturer, distributor, and/or repackager by generic (nonproprietary) name
Benzonatate

| Routes | Dosage Forms | Strengths | Brand Names | Manufacturer |
| --- | --- | --- | --- | --- |
| Oral | Capsules, liquid-filled | 100 mg* | Tessalon Perles (with parabens) | Forest |
| | | 200 mg | Tessalon Capsules (with gelatin, glycerin, and parabens) | Forest |
AHFS DI Essentials. © Copyright 2018, Selected Revisions March 15, 2017. American Society of Health-System Pharmacists, Inc., 4500 East-West Highway, Suite 900, Bethesda, Maryland 20814.
† Use is not currently included in the labeling approved by the US Food and Drug Administration.
References
100. Forest Pharmaceuticals. Tessalon (benzonatate) prescribing information (dated 1999 Aug). In: Physicians' desk reference. 55th ed. Montvale, NJ: Medical Economics Company Inc; 2001:1270.
101. Food and Drug Administration. Cold, cough, allergy, bronchodilator, and antiasthmatic drug products for over-the-counter human use; tentative final monograph for OTC antitussive drug products. Proposed rule. [21 CFR Part 341] Fed Regist. 1983; 48:48576-95. (lDIS 176844)
102. Food and Drug Administration. Cold, cough, allergy, bronchodilator, and antiasthmatic drug products for over-the-counter human use; tentative final monograph for OTC antitussive drug products. Final rule. [21 CFR Part 310,341,369] Fed Regist. 1987; 52:30042-7. (lDIS 232963)
103. Crouch BI, Knick KA, Crouch DJ et al. Benzonatate overdose associated with seizures and arrhythmias. J Toxicol Clin Toxicol. 1998; 36:713-8. [PubMed 9865240]
104. Cohan JA, Conradi SE. Two fatalities resulting from Tessalon (benzonatate). Vet Human Toxicol. 1986; 28:543-4.
105. Sheen S, Osterhoudt K, Birenbaum D. Seizures in a toddler associated with benzonatate ingestion. J Toxicol Clin Toxicol. 1997; 35:493.
106. Anon. Benzonatate. In: Osol A, Pratt R, eds. The United States dispensatory. Philadelphia: JB Lippincott Company; 1973:187-8.
107. Mongan PD, Culling RD. Rapid oral anesthesia for awake intubation. J Clin Anesth. 1992; 4:101-5. [PubMed 1562332]
108. Doona M, Walsh D. Benzonatate for opioid-resistant cough in advanced cancer. Palliat Med. 1998; 12:55-8. [PubMed 9616460]
109. Srinivasan A, Budnitz D, Shehab N et al. Infant deaths associated with cough and cold medications—two states, 2005. MMWR Morb Mortal Wkly Rep. 2007; 56:1-4. [PubMed 17218934]
110. Food and Drug Administration. Cough and cold medications in children less than two years of age. Rockville, MD; 2007 Jan 12. From FDA website.
111. Food and Drug Administration. FDA Alert: Tessalon (benzonatate): Drug Safety Communication - Potential for Accidental Ingestion by Children. Silver Spring, MD; 2010 Dec 14. From the FDA website.
a. Forest Pharmaceuticals, Inc. Tessalon (benzonatate, USP) prescribing information. Schaumburg, IL: 2000 Sep.
b. AHFS drug information 2004. McEvoy GK, ed. Benzonatate. Bethesda, MD: American Society of Health-System Pharmacists; 2004:2596.
More about benzonatate
Consumer resources
Professional resources
Other brands: Tessalon, Zonatuss
Related treatment guides