spir-on-oh-LAK-tone
Oral route(Tablet)
Spironolactone has been shown to be tumorigenic in chronic toxicity studies in rats. Use only as indicated and avoid unnecessary use .
Commonly used brand name(s)
In the U.S.
Available Dosage Forms:
Therapeutic Class: Cardiovascular Agent
Pharmacologic Class: Diuretic, Potassium Sparing
Uses For spironolactone
Spironolactone is used in combination with other medicines to treat high blood pressure (hypertension) and heart failure. Lowering blood pressure can reduce the risk of strokes and heart attacks.
Spironolactone is also used to diagnose and treat hyperaldosteronism, a condition in which the adrenal gland produces too much hormone called aldosterone. spironolactone may also be used to treat fluid retention (edema) in patients with congestive heart failure, liver cirrhosis, or a kidney disorder called nephrotic syndrome.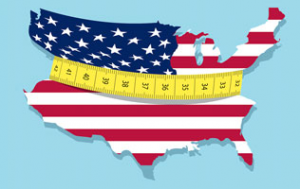 Spironolactone is a potassium-sparing diuretic (water pill). It prevents your body from absorbing too much salt and keeps your potassium levels from getting too low. spironolactone is also used to treat or prevent hypokalemia (low potassium levels in the blood).
spironolactone is available only with your doctor's prescription.
Before Using spironolactone
In deciding to use a medicine, the risks of taking the medicine must be weighed against the good it will do. This is a decision you and your doctor will make. For spironolactone, the following should be considered:
Allergies
Tell your doctor if you have ever had any unusual or allergic reaction to spironolactone or any other medicines. Also tell your health care professional if you have any other types of allergies, such as to foods, dyes, preservatives, or animals. For non-prescription products, read the label or package ingredients carefully.
Pediatric
Appropriate studies have not been performed on the relationship of age to the effects of spironolactone in the pediatric population. Safety and efficacy have not been established.
Geriatric
No information is available on the relationship of age to the effects of spironolactone in geriatric patients.
Pregnancy
| | Pregnancy Category | Explanation |
| --- | --- | --- |
| All Trimesters | C | Animal studies have shown an adverse effect and there are no adequate studies in pregnant women OR no animal studies have been conducted and there are no adequate studies in pregnant women. |
Breast Feeding
Studies in women suggest that this medication poses minimal risk to the infant when used during breastfeeding.
Interactions with Medicines
Although certain medicines should not be used together at all, in other cases two different medicines may be used together even if an interaction might occur. In these cases, your doctor may want to change the dose, or other precautions may be necessary. When you are taking spironolactone, it is especially important that your healthcare professional know if you are taking any of the medicines listed below. The following interactions have been selected on the basis of their potential significance and are not necessarily all-inclusive.
Using spironolactone with any of the following medicines is not recommended. Your doctor may decide not to treat you with this medication or change some of the other medicines you take.
Using spironolactone with any of the following medicines is usually not recommended, but may be required in some cases. If both medicines are prescribed together, your doctor may change the dose or how often you use one or both of the medicines.
Aceclofenac
Acemetacin
Alacepril
Amtolmetin Guacil
Arginine
Arsenic Trioxide
Aspirin
Benazepril
Bromfenac
Bufexamac
Captopril
Celecoxib
Choline Salicylate
Cilazapril
Clonixin
Delapril
Dexibuprofen
Dexketoprofen
Diclofenac
Diflunisal
Digoxin
Dipyrone
Droperidol
Droxicam
Enalaprilat
Enalapril Maleate
Etodolac
Etofenamate
Etoricoxib
Felbinac
Fenoprofen
Fepradinol
Feprazone
Floctafenine
Flufenamic Acid
Flurbiprofen
Fosinopril
Ibuprofen
Imidapril
Indomethacin
Ketoprofen
Ketorolac
Levomethadyl
Lisinopril
Lithium
Lornoxicam
Loxoprofen
Lumiracoxib
Meclofenamate
Mefenamic Acid
Meloxicam
Moexipril
Morniflumate
Nabumetone
Naproxen
Nepafenac
Niflumic Acid
Nimesulide
Nimesulide Beta Cyclodextrin
Oxaprozin
Oxyphenbutazone
Parecoxib
Pentopril
Perindopril
Phenylbutazone
Piketoprofen
Piroxicam
Potassium
Pranoprofen
Proglumetacin
Propyphenazone
Proquazone
Quinapril
Ramipril
Rofecoxib
Salicylic Acid
Salsalate
Sodium Salicylate
Sotalol
Spirapril
Sulindac
Temocapril
Tenoxicam
Tiaprofenic Acid
Tolfenamic Acid
Tolmetin
Trandolapril
Trimethoprim
Valdecoxib
Zofenopril
Using spironolactone with any of the following medicines may cause an increased risk of certain side effects, but using both drugs may be the best treatment for you. If both medicines are prescribed together, your doctor may change the dose or how often you use one or both of the medicines.
Digitoxin
Gossypol
Licorice
Interactions with Food/Tobacco/Alcohol
Certain medicines should not be used at or around the time of eating food or eating certain types of food since interactions may occur. Using alcohol or tobacco with certain medicines may also cause interactions to occur. Discuss with your healthcare professional the use of your medicine with food, alcohol, or tobacco.
Other Medical Problems
The presence of other medical problems may affect the use of spironolactone. Make sure you tell your doctor if you have any other medical problems, especially:
Addison's disease (adrenal problem) or
Anuria (not able to pass urine) or
Hyperkalemia (high potassium in the blood) or
Kidney disease, severe—Should not be used in patients with these conditions.
Electrolyte imbalance (eg, low chloride, magnesium, or sodium in the body) or
Fluid imbalances (caused by dehydration, vomiting, or diarrhea) or
Liver disease, severe (eg, cirrhosis)—Use with caution. May make these conditions worse.
Proper Use of spironolactone
In addition to the use of spironolactone, treatment for your high blood pressure may include weight control and changes in the types of foods you eat, especially foods high in sodium (salt) and potassium. Your doctor will tell you which of these are most important for you. You should check with your doctor before changing your diet.
Many patients who have high blood pressure will not notice any signs of the problem. In fact, many may feel normal. It is very important that you take your medicine exactly as directed and that you keep your appointments with your doctor even if you feel well.
Remember that spironolactone will not cure your high blood pressure, but it does help control it. You must continue to take it as directed if you expect to lower your blood pressure and keep it down. You may have to take high blood pressure medicine for the rest of your life. If high blood pressure is not treated, it can cause serious problems such as heart failure, blood vessel disease, stroke, or kidney disease.
Dosing
The dose of spironolactone will be different for different patients. Follow your doctor's orders or the directions on the label. The following information includes only the average doses of spironolactone. If your dose is different, do not change it unless your doctor tells you to do so.
The amount of medicine that you take depends on the strength of the medicine. Also, the number of doses you take each day, the time allowed between doses, and the length of time you take the medicine depend on the medical problem for which you are using the medicine.
For oral dosage form (tablets):

For edema:

Adults—At first, 100 milligrams (mg) per day, taken in either single or divided doses. Your doctor may adjust your dose if needed.
Children—Use and dose must be determined by your doctor.

For heart failure:

Adults—At first, 25 milligrams (mg) once a day. Your doctor may adjust your dose if needed and tolerated.
Children—Use and dose must be determined by your doctor.

For high blood pressure:

Adults—At first, 50 to 100 milligrams (mg) per day, taken in either single or divided doses. Your doctor may adjust your dose if needed.
Children—Use and dose must be determined by your doctor.

For low potassium in the blood:

Adults—25 to 100 milligrams (mg) per day.
Children—Use and dose must be determined by your doctor.

For too much aldosterone in the body:

Adults—400 milligrams (mg) for 4 days, or 400 mg per day for 3 to 4 weeks to diagnose the condition. Then, 100 to 400 mg per day after the diagnosis is confirmed.
Children—Use and dose must be determined by your doctor.
Missed Dose
If you miss a dose of spironolactone, take it as soon as possible. However, if it is almost time for your next dose, skip the missed dose and go back to your regular dosing schedule. Do not double doses.
Storage
Store the medicine in a closed container at room temperature, away from heat, moisture, and direct light. Keep from freezing.
Keep out of the reach of children.
Do not keep outdated medicine or medicine no longer needed.
Ask your healthcare professional how you should dispose of any medicine you do not use.
Precautions While Using spironolactone
It is very important that your doctor check your progress at regular visits to make sure spironolactone is working properly and to decide if you should continue to take it. Blood and urine tests may be needed to check for unwanted effects.
Do not take spironolactone together with eplerenone (Inspra®). Using these medicines together may cause serious unwanted effects.
Do not take other medicines unless they have been discussed with your doctor. This especially includes potassium supplements or salt substitutes containing potassium, certain diuretics (such as amiloride, triamterene (Dyazide®, Dyrenium®, Maxzide®, Midamor®, Moduretic®), or other products containing spironolactone (Aldactazide®).
spironolactone may cause dizziness, drowsiness, or lightheadedness. Make sure you know how you react to spironolactone before you drive, use machines, or do anything else that could be dangerous until you know how spironolactone affects you.
Check with your doctor right away if you become sick while taking spironolactone, especially if you have severe or continuing nausea, vomiting, or diarrhea that does not stop. These conditions may cause you to lose too much water or salt and may lead to low blood pressure. You can also lose water by sweating, so drink plenty of water during exercise or in hot weather.
spironolactone may cause swelling of the breasts (gynecomastia) and breast pain in some patients. If you have questions about this, talk to your doctor.
spironolactone Side Effects
Along with its needed effects, a medicine may cause some unwanted effects. Although not all of these side effects may occur, if they do occur they may need medical attention.
Check with your doctor immediately if any of the following side effects occur:
Incidence not known
Abdominal or stomach cramping, burning, or tenderness
bleeding gums
bloody or black, tarry stools
bloody urine
breast pain
chest pain
chills
clay-colored stools
clear or bloody discharge from the nipple
cloudy urine
coma
confusion
constipation
convulsions
cough or hoarseness
dark urine
decrease in urine output or decrease in urine-concentrating ability
diarrhea
difficulty with swallowing
dimpling of the breast skin
dizziness
drowsiness
fast or irregular heartbeat
fever with or without chills
general feeling of tiredness or weakness
headache
heartburn
hives, itching, or skin rash
increased thirst
indigestion
inverted nipple
loss of appetite
lower back or side pain
lump in the breast or under the arm
muscle pain or cramps
muscle spasms or twitching
nausea and vomiting
painful or difficult urination
persistent crusting or scaling of the nipple
pinpoint red spots on the skin
puffiness or swelling of the eyelids or around the eyes, face, lips, or tongue
redness or swelling of the breast
severe stomach pain
shakiness and unsteady walk
sore on the skin of the breast that does not heal
sore throat
sores, ulcers, or white spots on the lips or in the mouth
swelling of the face, fingers, feet, ankles, or lower legs
swollen, painful, or tender lymph glands in the neck, armpit, or groin
tightness in the chest
trembling
troubled breathing
unpleasant breath odor
unsteadiness, trembling, or other problems with muscle control or coordination
unusual bleeding or bruising
unusual tiredness or weakness
vomiting of blood or material that looks like coffee grounds
weight gain
yellow eyes or skin
Get emergency help immediately if any of the following symptoms of overdose occur:
Symptoms of overdose
Irregular heartbeat
nervousness
numbness or tingling in the hands, feet, or lips
rash with flat lesions or small raised lesions on the skin
reddened skin
weakness or heaviness of the legs
Some side effects may occur that usually do not need medical attention. These side effects may go away during treatment as your body adjusts to the medicine. Also, your health care professional may be able to tell you about ways to prevent or reduce some of these side effects. Check with your health care professional if any of the following side effects continue or are bothersome or if you have any questions about them:
Incidence not known
Burning feeling in the chest or stomach
hair loss or thinning of the hair
leg cramps
sores, welting, or blisters
stomach upset
swelling of the breasts or breast soreness in both females and males
unusual dullness or feeling of sluggishness
Other side effects not listed may also occur in some patients. If you notice any other effects, check with your healthcare professional.
Call your doctor for medical advice about side effects. You may report side effects to the FDA at 1-800-FDA-1088.
See also: Side effects (in more detail)
The use of the Truven Health products is at your sole risk. These products are provided "AS IS" and "as available" for use, without warranties of any kind, either express or implied. Truven Health and Drugs.com make no representation or warranty as to the accuracy, reliability, timeliness, usefulness or completeness of any of the information contained in the products. Additionally, TRUVEN HEALTH MAKES NO REPRESENTATION OR WARRANTIES AS TO THE OPINIONS OR OTHER SERVICE OR DATA YOU MAY ACCESS, DOWNLOAD OR USE AS A RESULT OF USE OF THE THOMSON REUTERS HEALTHCARE PRODUCTS. ALL IMPLIED WARRANTIES OF MERCHANTABILITY AND FITNESS FOR A PARTICULAR PURPOSE OR USE ARE HEREBY EXCLUDED. Truven Health does not assume any responsibility or risk for your use of the Truven Health products.
Copyright 2017 Truven Health Analytics, Inc. All Rights Reserved.
More about spironolactone
Consumer resources
Other brands: Aldactone
Professional resources
Related treatment guides