Generic Name: estradiol (ES-tra-DYE-ol)
Brand Name: Vagifem
Vagifem should not be used to prevent heart disease, heart attacks, strokes, or dementia. Estrogens have been shown to increase the risk of heart disease (including heart attack), stroke, dementia, serious blood clots (eg, in the lungs or legs), cancer of the uterus, and breast cancer in some women. Tell your doctor right away if you have unusual vaginal bleeding while you use Vagifem. Talk with your doctor if you have questions about the benefits and risks of using Vagifem.
Vagifem should be used for the shortest possible time at the lowest effective dose to minimize the risk of these side effects. Talk with your doctor regularly about your need to use Vagifem.
Vagifem is used for:
Treating itching, burning, and dryness in or around the vaginal area in women past menopause.
Vagifem is a vaginal estrogen tablet. It works by increasing the amount of estrogen in the body in certain women who do not produce enough on their own.
Do NOT use Vagifem if:
you are allergic to any ingredient in Vagifem
you have had a severe reaction (eg, swelling of the hands, face, lips, eyes, throat, or tongue; trouble swallowing or breathing; hoarseness) after taking Vagifem
you are pregnant or think you may be pregnant
you have known or suspected breast cancer or another estrogen-dependent cancer, or you have a history of breast cancer
you have a history of liver problems or liver disease
you have abnormal vaginal bleeding of an unknown cause
you have active blood clots (eg, of the legs or lungs), a history of blood clots, or a condition which may increase your risk of blood clots
you have had a heart attack or stroke
Contact your doctor or health care provider right away if any of these apply to you.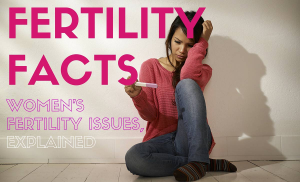 Before using Vagifem:
Some medical conditions may interact with Vagifem. Tell your doctor or pharmacist if you have any medical conditions, especially if any of the following apply to you:
if you are pregnant, planning to become pregnant, or are breast-feeding
if you are taking any prescription or nonprescription medicine, herbal preparation, or dietary supplement
if you have allergies to medicines, foods, or other substances
if you have a condition called hereditary angioedema
if you have a history of breast lumps, breast disease, or an abnormal mammogram, or if a member of your family has had breast cancer
if you have a vaginal infection or a history of uterus problems (eg, fibroids, endometriosis, abnormal vaginal bleeding, cancer), or you have had your uterus removed (hysterectomy)
if you have a history of asthma, depression, memory problems, diabetes, seizures, gallbladder disease, pancreatitis, heart problems, high blood cholesterol or triglyceride levels, high blood calcium levels, high blood pressure, low blood levels of parathyroid hormone, or porphyria
if you have a history of kidney or liver problems, yellowing of the skin or eyes, cancer, lupus, migraines, thyroid problems, or chorea (jerky, involuntary movements of the face, arms, or legs)
if you smoke, use tobacco, are very overweight, will be having surgery, or will be confined to a bed or chair for a period of time
if a member of your family has had high cholesterol or triglyceride levels, blood clots (eg, in the leg or lung), lupus, or has been very overweight
Some MEDICINES MAY INTERACT with Vagifem. Tell your health care provider if you are taking any other medicines, especially any of the following:
Azole antifungals (eg, ketoconazole), macrolide antibiotics (eg, erythromycin), or protease inhibitors (eg, ritonavir) because they may increase the risk of Vagifem's side effects
Barbiturates (eg, phenobarbital), carbamazepine, hydantoins (eg, phenytoin), rifamycins (eg, rifampin), or St. John's wort because they may decrease Vagifem's effectiveness
Thyroid hormones (eg, levothyroxine) because their effectiveness may be decreased by Vagifem
This may not be a complete list of all interactions that may occur. Ask your health care provider if Vagifem may interact with other medicines that you take. Check with your health care provider before you start, stop, or change the dose of any medicine.
How to use Vagifem:
Use Vagifem as directed by your doctor. Check the label on the medicine for exact dosing instructions.
An extra patient leaflet is available with Vagifem. Talk to your pharmacist if you have questions about this information.
To use, tear off a single applicator, separate the plastic wrap, and remove the applicator from the plastic wrap.
Select the position for vaginal insertion that is most comfortable for you (lying on the bed, squatting, or standing with one leg on a stool).
Place the finger of one hand on the applicator plunger. Use the other hand to gently and comfortably guide the applicator into the vagina. If the tablet falls out of the applicator before inserting the filled applicator, use a new applicator with a fresh tablet.
Insert the tablet as far into the vagina as it can comfortably go without force, or until half of the applicator is in your vagina, whichever is less.
After inserting the filled applicator, gently press the plunger until you hear a click and the plunger is fully depressed. This will eject the tablet inside your vagina. The tablet will dissolve slowly over several hours.
After depressing the plunger, gently remove the applicator and throw it away. Do not reuse the applicator.
You may use Vagifem at any time of the day. However, you should use it at the same time of day each time you use it.
Eating grapefruit or drinking grapefruit juice may increase the risk of Vagifem's side effects. Talk to your doctor before including grapefruit or grapefruit juice in your diet while you are taking Vagifem.
If you miss a dose of Vagifem, use it as soon as possible. If it is almost time for your next dose, skip the missed dose and go back to your regular dosing schedule. Do not use 2 doses at once.
Ask your health care provider any questions you may have about how to use Vagifem.
Important safety information:
Vagifem may increase the risk of stroke, heart attack, blood clots, high blood pressure, or similar problems. The risk may be greater if you smoke.
Vagifem may cause dark skin patches on your face (melasma). Exposure to the sun may make these patches darker, and you may need to avoid prolonged sun exposure and sunlamps. Consult your doctor regarding the use of sunscreens and protective clothing.
Tell your doctor or dentist that you take Vagifem before you receive any medical or dental care, emergency care, or surgery. If you will be having surgery or will be confined to a chair or bed for a long period of time (eg, a long plane flight), notify your doctor at least 4 to 6 weeks beforehand. You may need to stop taking Vagifem or take other special precautions for a period of time.
If you wear contact lenses and you develop problems with them, contact your doctor.
Diabetes patients - Vagifem may affect your blood sugar. Check blood sugar levels closely. Ask your doctor before you change the dose of your diabetes medicine.
Vagifem may interfere with certain lab tests. Be sure your doctor and lab personnel know you are using Vagifem.
Lab tests, including physical exams, cholesterol levels, and blood pressure, may be performed while you use Vagifem. You should have breast and pelvic exams and a Pap test at least once a year. You should also have periodic mammograms as determined by your doctor. These tests may be used to monitor your condition or check for side effects. Be sure to keep all doctor and lab appointments.
Follow your doctors instructions for examining your breasts, and report any lumps immediately.
Talk with your doctor regularly (eg, every 3 to 6 months) about whether you need to continue taking Vagifem.
Use Vagifem with caution in the ELDERLY; they may be more sensitive to its effects.
Vagifem is not approved for use in CHILDREN; safety and effectiveness in children have not been confirmed.
PREGNANCY and BREAST-FEEDING: Do not use Vagifem if you are pregnant. If you think you may be pregnant, contact your doctor right away. Vagifem is found in breast milk. If you are or will be breast-feeding while you use Vagifem, check with your doctor. Discuss any possible risks to your baby.
Possible side effects of Vagifem:
All medicines may cause side effects, but many people have no, or minor, side effects. Check with your doctor if any of these most COMMON side effects persist or become bothersome:
Breast pain or tenderness; diarrhea; hair loss; headache; mild fluid retention; mild nausea or vomiting; spotting or breakthrough bleeding; stomach cramps or bloating.
Seek medical attention right away if any of these SEVERE side effects occur:
Severe allergic reactions (rash; hives; itching; difficulty breathing; tightness in the chest; swelling of the mouth, face, lips, or tongue; unusual hoarseness); abnormal vaginal bleeding; breast lumps or pain; bulging eyes; calf pain, swelling, or tenderness; chest pain; coughing up blood; fainting; mental or mood changes (eg, depression); migraine headache; new or worsening memory problems; new or worsening vaginal pain or irritation; pelvic pain; severe or persistent dizziness or headache; severe or persistent stomach or back pain (with or without nausea or vomiting); shortness of breath; swelling of the hands or feet; symptoms of heart attack (eg, chest, jaw, or arm pain; sudden, severe nausea or vomiting; shortness of breath; sudden, unusual sweating); symptoms of liver problems (eg, dark urine, pale stools, yellowing of the skin or eyes); symptoms of stroke (eg, one-sided weakness, slurred speech, confusion); unusual vaginal discharge/itching/odor; vision loss or other vision changes; vomiting.
This is not a complete list of all side effects that may occur. If you have questions about side effects, contact your health care provider. Call your doctor for medical advice about side effects. To report side effects to the appropriate agency, please read the Guide to Reporting Problems to FDA.
If OVERDOSE is suspected:
Contact 1-800-222-1222 (the American Association of Poison Control Centers), your local poison control center, or emergency room immediately. Symptoms may include abnormal vaginal bleeding; breast tenderness; drowsiness or fatigue; nausea and vomiting; stomach pain.
Proper storage of Vagifem:
Store Vagifem at 77 degrees F (25 degrees C). Brief storage at temperatures between 59 and 86 degrees F (15 and 30 degrees C) is permitted. Store away from heat, moisture, and light. Do not refrigerate or store in the bathroom. Keep Vagifem out of the reach of children and away from pets.
General information:
If you have any questions about Vagifem, please talk with your doctor, pharmacist, or other health care provider.
Vagifem is to be used only by the patient for whom it is prescribed. Do not share it with other people.
If your symptoms do not improve or if they become worse, check with your doctor.
Check with your pharmacist about how to dispose of unused medicine.
This information should not be used to decide whether or not to take Vagifem or any other medicine. Only your health care provider has the knowledge and training to decide which medicines are right for you. This information does not endorse any medicine as safe, effective, or approved for treating any patient or health condition. This is only a brief summary of general information about Vagifem. It does NOT include all information about the possible uses, directions, warnings, precautions, interactions, adverse effects, or risks that may apply to Vagifem. This information is not specific medical advice and does not replace information you receive from your health care provider. You must talk with your healthcare provider for complete information about the risks and benefits of using Vagifem.
Review Date: July 5, 2017