The Lowdown on Lipitor:
What You Need To Know
Medically reviewed by L. Anderson, PharmD. Last updated on May 25, 2018.
The World's Top Selling Drugs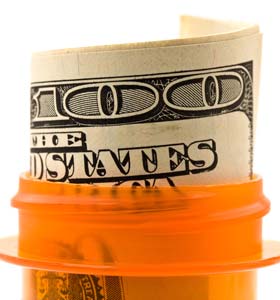 Lipitor (atorvastin) was once the world's top selling drug. When it hit the market in 1997, it was the fifth approved statin, a class of blockbuster drugs that revolutionized the treatment of high cholesterol.
Within just a few years, Lipitor was the top selling statin, generating sales for Pfizer of over $120 billion in a 14-year run. Lipitor by-passed other statins on the market, like:
by lowering LDL, or "bad" cholesterol, at lower doses.
Millions more can now take affordable generic statins due to the patent losses; generics can save each patients hundreds each month.
Let's review this life-saving class of drugs many people depend upon to help lower cholesterol levels.
How Do Statins Work?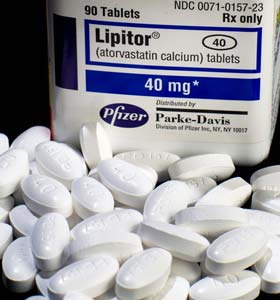 Lipitor (atorvastatin) is in the class of drugs known as HMG-CoA reductase inhibitors, but is more commonly referred to as a "statin". Statins are a group of drugs which lower levels of cholesterol and triglycerides in the blood. Statins may also reduce the risk of heart attack or stroke in those who have risk factors like heart disease or type 2 diabetes.
Besides Lipitor, other statins include:
Statins works by blocking an enzyme in your body used to make cholesterol. These drugs work best when they are combined with a healthy diet low in saturated fat and salt, high in fruits and vegetables, plus 40 minutes of moderate-intensity exercise 3 to 4 times per week.
Is Cholesterol Still An Important Target for Heart Health?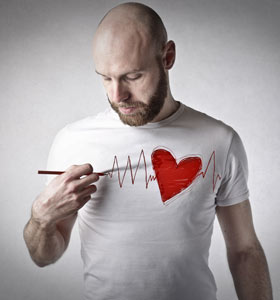 Absolutely. Studies show that high cholesterol contributes to plaque building in the arteries that can lead to a heart attack or stroke. Lipid guidelines are patient-specific based on your level of heart risk, and blood tests that measure lipids such as LDL ("bad") and HDL ("good") cholesterol are needed.
Your doctor may look at your overall risk for heart disease or a heart attack in the future (possibly by using a specific calculator to determine a risk number). They'll also consider if you've had a heart attack or stroke in the past, rather than focus solely on your cholesterol numbers to determine your drug treatment.
Risk factors that may come into play include:
diet
smoking status
blood pressure
weight
family history of heart disease.
Generics Can Lower Cholesterol and Your Overall Healthcare Bill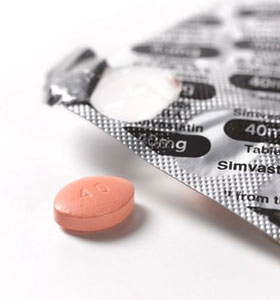 Most -- but not all -- statins like Lipitor are now available as cost-saving generics.
Generic statins like atorvastatin, pravastatin, lovastatin, rosuvastatin, or simvastatin are available at a lower cost than their brand-name alternatives and may lower your cholesterol equally well. Talk to your insurance company to see which cholesterol treatments are the most affordable based on their list of covered drugs known as a Formulary.
Also, have a frank discussion with your doctor and pharmacist to keep your treatment costs within reach.
If you can't afford your statin, you're much less likely to fill your prescription.
Need-To-Know: Statin Advice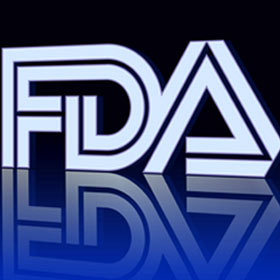 The latest guidelines for statin side effects suggest:
Memory loss and confusion have been reported with statin use.
Routine liver enzyme lab tests are no longer necessary, but should be checked when treatment is started.
Blood sugar levels should be checked regularly.
Statins can increase the risk of muscle pain and muscle damage (myopathy).
Drugs interactions can be frequent and a drug interaction screen should always be checked.
Most people can continue taking their statins safely; always discuss your options with your doctor.
Statins May Up the Risk for Type 2 Diabetes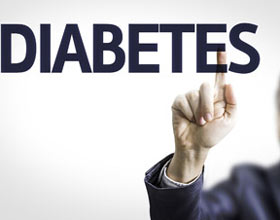 Statins have been linked with an increased risk for types 2 diabetes in several studies.
In fact, a large study out of Finland found that statins were associated with between a 28 to 44 percent higher risk of developing type 2 diabetes. Statins appear to do this by increasing a person's insulin resistance and by impairing the ability of the pancreas to secrete insulin. In the study, the higher the dose of the statin, the more closely associated it was with diabetes development.
So what does this mean? You should discuss with your doctor and weigh the benefit compared to harms of statin treatment if you are at risk for diabetes, especially if you have blood sugar levels at the higher end and are at risk for prediabetes or diabetes already.
The Concern Over Muscle Injury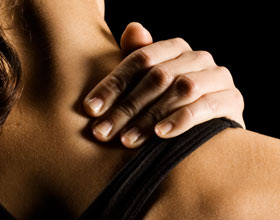 Side effects and drug interactions are possible with all statins. For example, some statins are broken down (metabolized) through some of the same pathways that many other drugs follow.
Competition for these pathways can increase the amount of statin in your blood and the risk for myopathy, a rare muscle injury. Myopathy causes muscle pain, tenderness or weakness, and can be serious, rarely resulting in a condition called rhabdomyolysis.
Contact your doctor about any unusual muscle pain or weakness, a general tired feeling, or fever. Always have your pharmacist run a drug interaction screen each time you start (or even stop) any medication.
Statin Dosing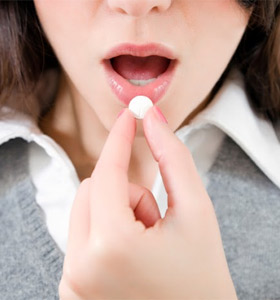 One of the benefits of statins is that they can be taken orally as a tablet, usually only once a day. Studies have shown that if you only have to take a medication once daily, you're much more likely to stick with it over time.
Most patients start taking statins at low doses. Your doctor may decide to increase your dose, if needed.
If you have active liver disease or unexplained elevated liver enzymes tests (LFTs), statin treatment should usually not be started.
In Light of Recent Concerns, Should I Keep Taking My Statin?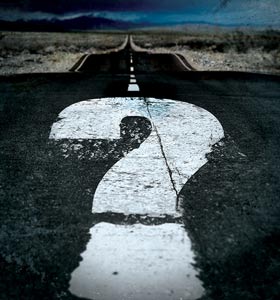 The information on risks for type 2 diabetes, memory lapses, muscle injury, and possible drug interactions should not scare you away from the cholesterol-lowering statins. These events are uncommon and, in general, reversible once detected.
Statins have been shown to lower the risk for heart attack and stroke events, and the benefit of statins in preventing heart disease has been clearly established. They are a major breakthrough in the prevention of cardiovascular disease.
Here's a few tips when you meet with your doctor:
Working in conjunction with your healthcare provider, you can determine your overall cardiac risk, and consider lifestyle changes that are needed, such as diet and exercise. Ask your doctor to calculate your 10-year risk for heart disease.
Have a discussion about the value of statins, or other cholesterol-lowering agents, as part of your overall heart risk reduction plan. Be sure to discuss possible side effects over the long-term.
It's always important to review your family history of heart disease, too, with your doctor. This is especially important if a member of your family (parent or sibling) was diagnosed with coronary artery disease under age 55 years (for men) or 65 years (for women).
Tell your doctor if you smoke, have diabetes, or have high blood pressure.
Statin Use: Do You Fall Within These Parameters?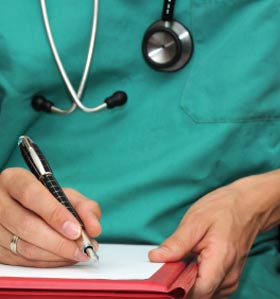 The latest November 2016 USPSTF statin recommendations state the following:
Initiate use of low- to moderate-dose statins in adults aged 40 to 75 years without a history of heart disease who have 1 or more heart risk factors, like high lipids levels, diabetes, hypertension, or smoking and a calculated 10-year cardiovascular disease event risk of 10% or greater.
The USPSTF also recommends that clinicians selectively offer low- to moderate-dose statins to adults aged 40 to 75 years without a history of CVD who have 1 or more CVD risk factors and a calculated 10-year CVD event risk of 7.5% to 10%.
The USPSTF concludes that the current evidence is insufficient to assess the balance of benefits and harms of initiating statin use in adults 76 years and older.
Initiation of statin therapy is an individual decision and patients should always discuss their particular risk factors with their doctor.
What Else Can I Do to Lower Cholesterol?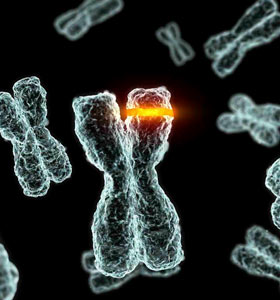 Sometimes it's easy to blame ourselves when our calculated 10-year heart risk or lipid numbers are high, especially when we've been sticking to diet and exercise.
But family history and genetics can play a large part in elevated cholesterol, too, and we can't always control that. It may be that a cholesterol-lowering medication, like a statin -- even at a low dose -- may be beneficial to lower your risk. Lower doses, if possible, may lower your risk of side effects, too.
Statins are recommended as first-line treatments, but other options include:
cholesterol absorption inhibitors such as ezetimibe (Zetia)
bile acid binding resins (used less today because they also lower HDL, your good cholesterol)
nicotinic acid (niacin) - flushing is a common side effect
Some dietary supplements, such as fish oil or flaxseed oil, may be helpful, too. One or two servings per week of an oily fish like salmon, mackeral, herring, bluefish, and sardines can be a good source of fish oils, too. Review use of dietary supplements to lower your heart disease risk with your doctor to understand the latest studies.
Finished: The Lowdown on Lipitor: What You Need To Know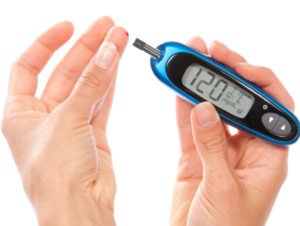 NEXT UP
An estimated 84 million people in the U.S. have prediabetes according to the CDC, but most people don't know it. How can you find out if you're at risk for…
DON'T MISS
Osteoporosis is a condition where bones become weak and brittle and can easily break. Although more often diagnosed in older women, osteoporosis can affect anyone but there are several lifestyle changes you can make to keep your bones in the best health possible.
Sources
Final Update Summary: Statin Use for the Primary Prevention of Cardiovascular Disease in Adults: Preventive Medication. U.S. Preventive Services Task Force. November 2016. Accessed May 25, 2018 at https://www.uspreventiveservicestaskforce.org/Page/Document/UpdateSummaryFinal/statin-use-in-adults-preventive-medication1?ds=1&s=cholesterol
Statin Use for the Primary Prevention of Cardiovascular Disease in Adults US Preventive Services Task Force Recommendation Statement. The JAMA Network. November 15, 2016. Accessed May 25, 2018 at http://jamanetwork.com/journals/jama/fullarticle/2584058
D'Agostino RB Sr, Vasan RS, Pencina MJ, et. al. General Cardiovascular Risk Profile for Use in Primary Care. The Framingham Heart Study. Circulation. Jan 22, 2008. Accessed May 25, 2018 at https://www.ncbi.nlm.nih.gov/pubmed/18212285
American Heart Association. AHA, ACC reaffirm new cardiovascular prevention guidelines, risk calculator. November 18, 2013. Accessed May 25, 2018 at http://news.heart.org/aha-acc-reaffirm-new-cardiovascular-prevention-guidelines-risk-calculator/
U.S. Food and Drug Administration (FDA). Cholesterol-lowering drugs get labeling changes. Accessed May 25, 2018 at http://www.fda.gov/Drugs/ResourcesForYou/SpecialFeatures/ucm290856.htm
American Heart Association. Drug Therapy for Cholesterol. Accessed May 25, 2018 at http://www.heart.org/HEARTORG/Conditions/Cholesterol/PreventionTreatmentofHighCholesterol/Drug-Therapy-for-Cholesterol_UCM_305632_Article.jsp
Drugs.com. Statins Linked to Raised Risk of Type 2 Diabetes. Accessed May 25, 2018 at https://www.drugs.com/news/statins-linked-raised-risk-type-2-diabetes-55891.html
Drugs.com. First Generic Lipitor Approved. Accessed May 25, 2018
Drugs.com. Mayo Clinic. Metabolic syndrome. Accessed May 25, 2018 at https://www.drugs.com/mcd/metabolic-syndrome
Further information
Always consult your healthcare provider to ensure the information displayed on this page applies to your personal circumstances.