The originating document has been archived. We cannot confirm the completeness, accuracy and currency of the content.
Repatha Autoinjector
Generic Name: evolocumab (E voe LOK ue mab)
Brand Name: Repatha, Repatha Autoinjector, Repatha Pushtronex
Medically reviewed on May 24, 2018
What is Repatha Autoinjector?
Repatha Autoinjector is a human monoclonal antibody. It works by helping the liver reduce levels of "bad" cholesterol (low-density lipoprotein, or LDL) circulating in your blood.
Repatha Autoinjector is used together with a low-fat diet and other cholesterol-lowering medications in people with homozygous or heterozygous familial hypercholesterolemia (inherited types of high cholesterol). These conditions can cause high blood levels of LDL cholesterol, and can also cause plaque to build up inside your arteries.
Repatha Autoinjector is also used in people with heart or blood vessel problems caused by plaque build-up or hardening in the arteries (also called atherosclerosis, or arteriosclerosis).
It is not known whether Repatha Autoinjector will lower the risk of stroke, heart attack, or other heart complications in people with high cholesterol.
Repatha Autoinjector may also be used for purposes not listed in this medication guide.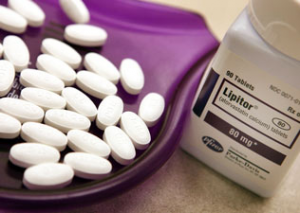 Important Information
Follow all directions on your medicine label and package. Tell each of your healthcare providers about all your medical conditions, allergies, and all medicines you use.
Before taking this medicine
You should not use Repatha Autoinjector if you are allergic to it.
To make sure Repatha Autoinjector is safe for you, tell your doctor if you have:
liver or kidney disease; or

if you are allergic to latex.
It is not known whether this medicine will harm an unborn baby. Tell your doctor if you are pregnant or plan to become pregnant.
It is not known whether Repatha Autoinjector passes into breast milk or if it could harm a nursing baby. Tell your doctor if you are breast-feeding a baby.
Repatha Autoinjector is not approved for use by anyone younger than 13 years old.
How is evolocumab given?
Follow all directions on your prescription label. Do not use this medicine in larger or smaller amounts or for longer than recommended.
Repatha Autoinjector is injected under the skin. You may be shown how to use injections at home. Do not give yourself this medicine if you do not understand how to use the injection and properly dispose of used needles and syringes.
Repatha Autoinjector is given once a month, or once every 2 weeks. Depending on your dose amount, you may need to use up to 3 separate injections at one time. Follow your doctor's dosing instructions very carefully.
Repatha Autoinjector is available in a prefilled syringe, a SureClick prefilled autoinjector, or a Pushtronex on-body infusor with prefilled cartridge. Read all patient information, medication guides, and instruction sheets provided to you. Ask your doctor or pharmacist if you have any questions about your injection device, or call the manufacturer at 1-844-737-2842.
It may take up to 15 seconds to inject this medicine using a prefilled syringe or a SureClick autoinjector. If you use more than one injection at a time, be sure to finish all injections within 30 minutes.
The Pushtronex on-body infusor is a special hands-free device placed on the skin that delivers your Repatha Autoinjector dose slowly. Read and carefully follow all instructions for using this product. You will need to wear the device for about 9 minutes to get the full dose. While wearing the on-body infusor, you may perform moderate activities such as walking, bending, or reaching.
Your care provider will show you the best places on your body to inject Repatha Autoinjector or place the on-body infusor. Use a different place each time you give an injection. Do not inject into the same place two times in a row.
Each single-use prefilled syringe, cartridge, or injection device is for one use only. Throw away after one use, even if there is still some medicine left inside. Follow any state or local laws about throwing away used needles and syringes. Use a puncture-proof "sharps" disposal container (ask your pharmacist where to get one and how to throw it away). Keep this container out of the reach of children and pets.
Store Repatha Autoinjector in the refrigerator in its original carton and protect from light and heat. Do not freeze. Throw away any this medicine that has been frozen.
Take the medicine out of the refrigerator and allow it to reach room temperature for 30 to 45 minutes before injecting your dose. Do not heat a syringe or injection device.
You may also store Repatha Autoinjector in the original carton at cool room temperature, away from light and heat. Use the medicine within 30 days if it is kept at room temperature.
Handle this medicine carefully. Dropping an injection device can cause it to break. Do not use an injection device that has been dropped onto a hard surface, even if you cannot see a break in it. Call your pharmacist for new medicine.
Do not shake this medicine. Do not use if the medicine has changed colors or has particles in it. Call your pharmacist for new medicine.
You should not stop using Repatha Autoinjector without your doctor's advice, or your LDL cholesterol levels may increase.
Repatha Autoinjector is only part of a complete treatment program that also includes diet, statin medication, and regular blood testing. Follow your doctor's instructions very closely.
What happens if I miss a dose?
Use the missed dose within 7 days after that injection was due. Skip the missed dose if you are more than 7 days late for the injection. After a missed dose, go back to your original schedule and use the medicine again when your next scheduled dose is due.
Do not use extra medicine to make up a missed dose.
What happens if I overdose?
Seek emergency medical attention or call the Poison Help line at 1-800-222-1222.
What should I avoid while using Repatha Autoinjector?
Do not inject Repatha Autoinjector into skin that is bruised, sore, scarred, or hardened.
Repatha Autoinjector side effects
Get emergency medical help if you have signs of an allergic reaction: hives, severe itching; difficult breathing; swelling of your face, lips, tongue, or throat.
Common side effects may include:
redness, pain, or bruising where an injection was given;

flu symptoms; or

cold symptoms such as stuffy nose, sneezing, sore throat.
This is not a complete list of side effects and others may occur. Call your doctor for medical advice about side effects. You may report side effects to FDA at 1-800-FDA-1088.
See also: Side effects (in more detail)
What other drugs will affect Repatha Autoinjector?
Other drugs may interact with evolocumab, including prescription and over-the-counter medicines, vitamins, and herbal products. Tell each of your health care providers about all medicines you use now and any medicine you start or stop using.
Further information
Remember, keep this and all other medicines out of the reach of children, never share your medicines with others, and use this medication only for the indication prescribed.
Always consult your healthcare provider to ensure the information displayed on this page applies to your personal circumstances.
Copyright 1996-2018 Cerner Multum, Inc. Version: 1.02.
More about Repatha (evolocumab)
Consumer resources
Other brands: Repatha Pushtronex
Professional resources
Related treatment guides