methohexital
Generic Name: methohexital (METH oh HEX i tal)
Brand Name: Brevital Sodium
What is methohexital?
Methohexital is a barbiturate (bar-BIT-chur-ate). Methohexital slows the activity of your brain and nervous system.
Methohexital is used to cause you to fall asleep before a surgery or other medical procedure.
Methohexital may also be used for purposes not listed in this medication guide.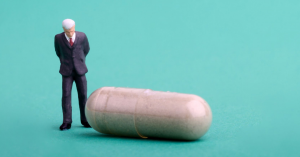 What is the most important information I should know about methohexital?
You should not use this medicine if you have a history of porphyria (a genetic enzyme disorder that causes symptoms affecting the skin or nervous system).
What should I discuss with my health care provider before receiving methohexital?
You should not use this medicine if you are allergic to methohexital or other barbiturates (butabarbital, pentobarbital, phenobarbital, Luminal, Nembutal, Seconal, and others), or if you have:
a history of porphyria (a genetic enzyme disorder that causes symptoms affecting the skin or nervous system).
To make sure methohexital is safe for you, tell your doctor if you have:
epilepsy or other seizure disorder;

asthma or chronic obstructive pulmonary disease (COPD);

liver disease;

kidney disease;

anemia (lack of red blood cells);

an endocrine disorder;

high or low blood pressure;

heart disease, congestive heart failure; or

circulation problems.
Tell your doctor if you are pregnant.
Anesthesia medicine may affect brain development in a child under 3, or an unborn baby whose mother receives this medicine during late pregnancy. These effects may be more likely when the anesthesia is used for 3 hours or longer, or used for repeated procedures. Effects on brain development could cause learning or behavior problems later in life.
Negative brain effects from anesthesia have been seen in animal studies. However, studies in human children receiving single short uses of anesthesia have not shown a likely effect on behavior or learning. More research is needed.
In some cases, your doctor may decide to postpone a surgery or procedure based on these risks. Treatment may not be delayed in the case of life-threatening conditions, medical emergencies, or surgery needed to correct certain birth defects.
Ask your doctor for information about all medicines that will be used during your surgery or procedure. Also ask how long the procedure will last.
It is not known whether methohexital passes into breast milk or if it could affect the nursing baby. Tell your doctor if you are breast-feeding.
How is methohexital given?
Methohexital is given as an injection into a muscle, or into a vein through an IV. This medication is also given rectally when used in young children.
A healthcare provider will give you this injection.
Tell your caregivers if you feel any burning, pain, or swelling around the IV needle when methohexital is injected.
Methohexital should make you fall asleep very quickly.
Your breathing, blood pressure, oxygen levels, and other vital signs will be watched closely while you are receiving methohexital. You will also be watched closely while you are coming out of the anesthesia.
Drowsiness may last for several hours. You will need someone to drive you home from after you receive methohexital.
What happens if I miss a dose?
Since methohexital is used as a single dose, it does not have a daily dosing schedule.
What happens if I overdose?
Since this medication is given by a healthcare professional in a medical setting, an overdose is unlikely to occur.
What should I avoid after receiving methohexital?
This medication may impair your thinking or reactions. Avoid driving or operating machinery for 8 to 12 hours after you awake from anesthesia.
Do not drink alcohol just after receiving methohexital. Dangerous side effects could occur.
Methohexital side effects
Get emergency medical help if you have signs of an allergic reaction: hives; difficult breathing; swelling of your face, lips, tongue, or throat.
Tell your caregivers right away if you have:
severe burning or swelling where the medicine was injected;

fast heartbeats;

numbness or tingly feeling;

a light-headed feeling, like you might pass out;

weak or shallow breathing; or

confusion, anxiety, or restless feeling when coming out of anesthesia.
Side effects such as confusion, depression, or excitement may be more likely in older adults and those who are ill or debilitated.
Common side effects may include:
drowsiness;

nausea, vomiting, stomach pain;

chills or shivering;

coughing, hiccups;

muscle twitching; or

mild skin rash or itching.
This is not a complete list of side effects and others may occur. Call your doctor for medical advice about side effects. You may report side effects to FDA at 1-800-FDA-1088.
Methohexital dosing information
Usual Adult Dose for Anesthesia:
Induction of anesthesia:
A 1% solution is administered intravenously at a rate of about 1 mL/5 seconds. Gaseous anesthetics and/or skeletal muscle relaxants may be administered concomitantly. The dose required for induction may range from 50 to 120 mg or more but averages about 70 mg. The usual dosage in adults ranges from 1 to 1.5 mg/kg. The induction dose usually provides anesthesia for 5 to 7 minutes.
Maintenance of anesthesia:
Maintenance of anesthesia may be accomplished by intermittent injections of the 1% solution or by continuous intravenous infusion of a 0.2% solution. Intermittent injections of about 20 to 40 mg may be given as required, usually every 4 to 7 minutes. For continuous infusion, the average rate of administration is about 3 mL of a 0.2% solution/minute. The rate of flow must be individualized for each patient. For longer surgical procedures, gradual reduction in the rate of administration is recommended. Other parenteral agents, usually narcotic analgesics, are ordinarily employed along with methohexital during longer procedures.
Usual Pediatric Dose for Anesthesia:
For induction of anesthesia:
1 month or older:

Intramuscular: 6.6 to 10 mg/kg using a 5% solution.
Rectal: 25 mg/kg using a 1% solution.
What other drugs will affect methohexital?
Tell your doctor about all other medications you use, especially:
phenytoin or other seizure medications;

a blood thinner--warfarin, Coumadin, Jantoven; or

steroid medicine--prednisone, dexamethasone, prednisolone, and others.
This list is not complete. Other drugs may interact with methohexital, including prescription and over-the-counter medicines, vitamins, and herbal products. Not all possible interactions are listed in this medication guide.
More about methohexital
Consumer resources
Other brands: Brevital Sodium
Professional resources
Related treatment guides
Where can I get more information?
Your doctor or pharmacist can provide more information about methohexital.
Copyright 1996-2012 Cerner Multum, Inc. Version: 2.01.
Last reviewed: March 10, 2017
Date modified: December 03, 2017