Trimethobenzamide Hydrochloride
Class: Antihistamines
VA Class: GA700
Chemical Name: N-(p-[2-(Dimethylamino)ethoxy]benzyl)-3,4,5,-trimethoxybenzamide monohydrochloride
CAS Number: 554-92-7
Brands: Tigan
Introduction
Antiemetic agent.100 101 a
Uses for Trimethobenzamide Hydrochloride
Nausea and Vomiting
Control of nausea and vomiting,a including treatment of postoperative nausea and vomiting.100 101 a
Treatment of nausea associated with gastroenteritis.100 101 a
Less effective than phenothiazines, but may be associated with fewer adverse effects.a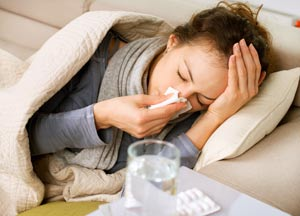 Trimethobenzamide Hydrochloride Dosage and Administration
Administration
Administer orally or by IM injection.100 101 a
Not recommendedfor IV administration.100 101 a
Preparation for rectal administrationc is no longer commercially available in the US;102 103 FDA has withdrawn approval of the new drug application (NDA) for the rectal suppositories because of lack of substantial evidence of efficacy.102 103 (See Preparations.)
IM Administration
Minimize local adverse effects by injecting deep into the upper outer quadrant of the gluteus maximus; avoid local infiltration of the solution along the needle track.100 101 a
Dosage
Available as trimethobenzamide hydrochloride; dosage expressed in terms of the salt.100 101 a
Pediatric Patients
Nausea and Vomiting
Oral
Children weighing 13.6–45 kg: 100 or 200 mg 3 or 4 times daily; alternatively, children may receive 15–20 mg/kg daily given in 3 or 4 divided doses.a However, suitable oral dosage forms are no longer commercially available in the US.a
Adults
Nausea and Vomiting
Oral
Usual dosage: 300 mg 3 or 4 times daily.100 a Adjust dosage according to indication for use, severity of symptoms, and patient response.100
IM
Usual dosage: 200 mg 3 or 4 times daily.100 101 a Adjust dosage according to indication for use, severity of symptoms, and patient response.100 101
Special Populations
No special population dosage recommendations at this time.100 101
Cautions for Trimethobenzamide Hydrochloride
Contraindications
Known hypersensitivity to trimethobenzamide.100 101 a c

Injection contraindicated in children.100 101 a
Warnings/Precautions
Warnings
CNS Depression
May impair ability to perform activities requiring mental alertness or physical coordination (e.g., operating machinery, driving a motor vehicle); avoid concomitant use with alcohol.100 101 a c
Neurologic Effects
Possible neurologic reactions (e.g., opisthotonos, seizures, coma, extrapyramidal reactions); may be similar to CNS signs and symptoms accompanying certain disorders (e.g., acute febrile illness, encephalitis, Reye's syndrome, encephalopathy, gastroenteritis, dehydration, electrolyte imbalance), especially in children and in geriatric or debilitated patients.100 101 a c Diagnosis of these disorders may be obscured or the disease-associated signs and symptoms may be incorrectly diagnosed as drug induced.100 101 a c
Use with caution in patients with such disorders, particularly in those who have recently received other CNS drugs (e.g., phenothiazines, barbiturates, belladonna derivatives).100 101 a c (See Specific Drugs under Interactions.)
Avoid use in pediatric patients with signs and symptoms suggestive of Reye's syndrome.100 101 a c (See Pediatric Use under Cautions.)
Discontinue drug if CNS symptoms occur.100 101 a c
Sensitivity Reactions
Hypersensitivity Reactions
Hypersensitivity reactions including allergic skin reactions have been reported; discontinue at the first sign of sensitization.100 101 a c
General Precautions
Hepatic Effects
Jaundice reported; discontinue drug if jaundice occurs.100 101 a c
Potential hepatotoxic effects may unfavorably alter the course of Reye's syndrome.100 101 a c (See Pediatric Use under Cautions.)
Hematologic Effects
Blood dyscrasias reported; discontinue drug if blood dyscrasia occurs.100 101 a c
GI Effects
Antiemetic effect may mask signs of overdosage of other drugs or may obscure the cause of vomiting in various disorders (e.g., appendicitis).100 101 a c
Discontinue drug if exaggeration of preexisting nausea occurs.100 101 a c
Specific Populations
Pregnancy
Category C.e
Lactation
Not known whether trimethobenzamide is distributed into milk.a e Safety not established.100 101 a c
Pediatric Use
Injection contraindicated in children.100 101 a Suitable oral dosage forms and rectal suppositories for pediatric use no longer are commercially available in the US.102 103 a c (See Preparations.)
Use trimethobenzamide with caution in children.a c Not recommended for treatment of uncomplicated vomiting in children; limit use to treatment of prolonged vomiting of known etiology.100 101 c Avoid use in pediatric patients with signs and symptoms suggestive of Reye's syndrome.100 101 a c
Extrapyramidal effects of trimethobenzamide may obscure the diagnosis of or be confused with CNS manifestations of Reye's syndrome or other encephalopathies.100 101 a c (See Neurologic Effects under Cautions.)
Potential hepatotoxic effects of trimethobenzamide may unfavorably alter the course of Reye's syndrome.100 101 a c
Children with acute febrile illnesses, encephalitides, gastroenteritis, dehydration, or electrolyte imbalance may be at increased risk for adverse CNS effects (e.g., extrapyramidal reactions, opisthotonos, seizures, coma).100 101 a c Use with caution in such children, especially those who recently have received other CNS agents.100 101 a c
Geriatric Use
Geriatric and debilitated patients with acute febrile illnesses, encephalitides, gastroenteritis, dehydration, or electrolyte imbalance may be at increased risk for adverse CNS effects (e.g., extrapyramidal reactions, opisthotonos, seizures, coma).100 101 a c Use with caution in such individuals, especially those who recently have received other CNS agents.100 101 a c
Common Adverse Effects
Adverse effects may include blurred vision,100 101 a c depression,100 101 a c disorientation,100 101 a c dizziness,100 101 a c drowsiness,100 101 a c headache,100 101 a c extrapyramidal symptoms,100 101 a c diarrhea,100 a c opisthotonos,100 101 a c and muscle cramps.100 101 a c In addition, injection site reactions (pain,100 101 a stinging,100 101 a redness,100 101 a swelling100 101 a ) and hypotension100 101 a may occur following IM injection.
Interactions for Trimethobenzamide Hydrochloride
Specific Drugs
| | | |
| --- | --- | --- |
| Drug | Interaction | Comments |
| Alcohol | Impaired mental alertness/physical coordination100 101 a | Avoid concomitant usea |
| CNS drugs (e.g., barbiturates, belladonna derivatives, phenothiazines) | Possible increased risk of CNS reactions100 101 a c | Use with cautiona |
Trimethobenzamide Hydrochloride Pharmacokinetics
Absorption
Bioavailability
Relative bioavailability of oral capsule compared with IM injection is 100%.100 101 a Peak plasma concentration attained within 30 minutes after IM injection or 45 minutes after oral dose.100 101
Onset
10–40 minutes after oral administration; 15–35 minutes after IM injection.a
Duration
3–4 hours after oral administration; 2–3 hours after IM injection.a
Plasma Concentrations
300-mg oral dose equivalent to a 200-mg IM dose.100 101 a
Distribution
Extent
Distribution into human body tissues and fluids has not been determined.a Drug and metabolites are distributed mainly into liver, kidneys, and lungs in animals.a
Elimination
Elimination Route
30–50% of a single dose excreted in urine as unchanged drug within 48–72 hours following administration.a
Half-life
7–9 hours.100 101 a
Stability
Storage
Oral
Capsules
25°C (may be exposed to 15–30°C).100 c
Parenteral
Injection
20–25°C.100 101
Actions
Appears to directly affect the medullary chemoreceptor trigger zone (CTZ) by inhibiting stimuli at the CTZ.100 101 a c

Inhibits the emetic effect of apomorphine in animals; however, does not appear to inhibit direct impulses to the vomiting center in the lateral reticular formation and does not act peripherally to decrease the sensitivity of visceral nerves that transmit afferent impulses from the GI tract to the vomiting center.100 101 a c

Structurally related to the substituted ethanolamine antihistamines (e.g., diphenhydramine) but exhibits only weak antihistaminic activity.a
Advice to Patients
Potential for drug to impair mental alertness or physical coordination; use caution when driving or operating machinery until effects on individual are known.100 101 a c Avoid concomitant use of alcohol.100 a

Importance of informing clinician of existing or contemplated concomitant therapy, including prescription and OTC drugs, as well as any concomitant illnesses.100 101 a c

Importance of women informing clinicians if they are or plan to become pregnant or plan to breast-feed.100 101 a c

Importance of informing patients of other important precautionary information.100 101 a e (See Cautions.)
Preparations
Excipients in commercially available drug preparations may have clinically important effects in some individuals; consult specific product labeling for details.
Please refer to the ASHP Drug Shortages Resource Center for information on shortages of one or more of these preparations.
In April 2007, FDA announced that the agency was withdrawing approval of the NDA for trimethobenzamide hydrochloride (Tigan) suppositories because of lack of substantial evidence of efficacy.102 103 FDA also announced that it would take enforcement action against all firms attempting to manufacture or distribute trimethobenzamide-containing suppositories after May 9, 2007, without an approved application.102 103 Any firm seeking to market this formulation must obtain an approved NDA prior to marketing.102 103
* available from one or more manufacturer, distributor, and/or repackager by generic (nonproprietary) name
Trimethobenzamide Hydrochloride

| Routes | Dosage Forms | Strengths | Brand Names | Manufacturer |
| --- | --- | --- | --- | --- |
| Oral | Capsules | 300 mg* | Tigan | Monarch |
| | | | Trimethobenzamide Hydrochloride Capsules | Amide |
| Parenteral | Injection, for IM use only | 100 mg/mL* | Tigan (with phenol in multiple-dose vials and preservative-free in single-dose vials) | Monarch |
| | | | Trimethobenzamide Hydrochloride Injection Carpuject (with phenol) | Hospira |
AHFS DI Essentials. © Copyright 2018, Selected Revisions February 1, 2008. American Society of Health-System Pharmacists, Inc., 4500 East-West Highway, Suite 900, Bethesda, Maryland 20814.
References
100. Monarch Pharmaceuticals, Inc. Tigan (trimethobenzamide hydrochloride) capsules and injection prescribing information. Bristol, TN; 2006 Jul.
101. Hospira, Inc. Trimethobenzamide hydrochloride injection prescribing information. Lake Forest, IL; 2004 Oct.
102. US Food and Drug Administration. FDA announces that companies must stop marketing suppository products containing trimethobenzamide. Rockville, MD; 2007 Apr 6. Press release No. P07-58.
103. Food and Drug Administration. Trimethobenzamide hydrochloride suppositories; withdrawal of approval. Notice. [Docket No. 1978N-0224 (formerly Docket No. 78N-0224); DESI 11853]. Fed Regist. 2007; 72:17556-8.
a. AHFS drug information 2007. McEvoy GK, ed. Trimethobenzamide hydrochloride. Bethesda, MD: American Society of Health-Systems Pharmacists; 2007:2938-40.
c. G & W Labs, Inc. Trimethobenzamide HCI suppositories with benzocaine prescribing information. South Plainfield, NJ; 2001 Jun.
e. Briggs GG, Freeman RK, Yaffe SJ. Drugs in pregnancy and lactation. 7th ed. Philadelphia, PA: Lippincott Williams & Wilkins; 2005:1631-2.
More about trimethobenzamide
Consumer resources
Professional resources
Other brands: Tigan
Related treatment guides