Kevzara
Generic Name: sarilumab (sar IL ue mab)
Brand Names: Kevzara
What is Kevzara?
Kevzara (sarilumab) reduces the effects of a substance in the body that can cause inflammation.
Kevzara is used to treat moderate to severe rheumatoid arthritis in adults.
Kevzara is sometimes given together with other arthritis medicines. It is usually given after other medications have been tried without successful treatment of symptoms.
Important information
Kevzara may cause you to have a tear in your stomach or intestines. This is more likely if you have diverticulitis or a stomach ulcer, or if you also take steroids, methotrexate, or an NSAID (nonsteroidal anti-inflammatory drug). Call your doctor right away if you have a fever and ongoing stomach pain.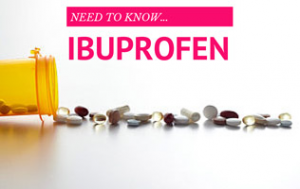 Before and during your treatment with Kevzara, you will need frequent blood tests. Your treatment may be delayed or stopped based on the results of these tests.
Serious and sometimes fatal infections may occur during treatment with Kevzara. Stop using this medicine and call your doctor right away if you have signs of infection such as: fever, chills, body aches, cough with bloody mucus, feeling tired or short of breath, weight loss, diarrhea, stomach pain, skin sores, or painful urination.
Before taking this medicine
You should not use Kevzara if you are allergic to sarilumab.
Tell your doctor if you have ever had tuberculosis, if anyone in your household has tuberculosis, or if you have recently traveled to an area where certain infections are common (Ohio River Valley, Mississippi River Valley, and the Southwest).
Tell your doctor if you have any signs of infection such as fever, chills, tiredness, cough, diarrhea, stomach pain, weight loss, skin sores, or painful urination.
To make sure Kevzara is safe for you, tell your doctor if you have ever had:
an infection such as herpes, pneumonia, or yeast infection;

hepatitis B or other liver problems;

stomach pain, diverticulitis, or stomach or intestinal ulcers;

diabetes;

HIV or AIDS;

a weak immune system;

cancer; or

if you have received or are scheduled to receive any vaccines.
Treatment with Kevzara may increase your risk of developing certain types of cancer. Talk to your doctor about your specific risk.
It is not known whether this medicine will harm an unborn baby. Tell your doctor if you are pregnant or plan to become pregnant.
If you are pregnant, your name may be listed on a pregnancy registry. This is to track the outcome of the pregnancy and to evaluate any effects of Kevzara on the baby.
It is not known whether sarilumab passes into breast milk or if it could affect the nursing baby. Tell your doctor if you are breast-feeding.
How should I take Kevzara?
Kevzara is injected under the skin. You may be shown how to use this type of injection at home using a prefilled syringe. Do not give yourself this medicine if you do not understand how to use the injection and properly dispose of used needles and syringes.
Before you start treatment with Kevzara, your doctor may perform tests to make sure you do not have tuberculosis or other infections.
Kevzara is usually given once every 2 weeks. Follow your doctor's instructions.
Do not shake the prefilled syringe. Prepare your dose only when you are ready to give an injection. Do not use if the medicine has changed colors or has particles in it. Call your pharmacist for new medicine.
Each Kevzara prefilled syringe is for one use only. Throw away after one use, even if there is still some medicine left in it after injecting your dose.
Use a disposable needle and syringe only once. Follow any state or local laws about throwing away used needles and syringes. Use a puncture-proof "sharps" disposal container (ask your pharmacist where to get one and how to throw it away). Keep this container out of the reach of children and pets.
Store the prefilled syringes in their original container in a refrigerator. Protect from moisture and light. Do not freeze.
A prefilled syringe must be used within 14 days if you keep it at room temperature.
Kevzara can lower blood cells that help your body fight infections and help your blood to clot. This can make it easier for you to bleed from an injury or get sick from being around others who are ill. Your blood may need to be tested often. Your injections may be delayed based on the results of these tests.
Some infections are more likely to occur in certain areas of the world. Tell your doctor where you live and where you have recently traveled or plan to travel to during treatment.
If you need surgery, tell the surgeon ahead of time that you are using Kevzara. You may need to stop using the medicine for a short time.
Kevzara can have long-lasting effects on your body. You may need certain medical tests every 6 months after you stop using this medication.
You may be treated with a combination of drugs. Use all medications as directed by your doctor. Read the medication guide or patient instructions provided with each medication. Do not change your doses or medication schedule without your doctor's advice.
Kevzara dosing information
Usual Adult Dose for Rheumatoid Arthritis:
200 mg subcutaneously every 2 weeks

Comments:
-This drug may be used as monotherapy or in combination with methotrexate (MTX) or other conventional DMARDs.
-Test patients for latent tuberculosis (TB); if positive, consider treating for TB prior to initiating therapy.
-Avoid using this drug with biological DMARDs because of the possibility of increased immunosuppression and increased risk of infection; concurrent use with biological DMARDs such as TNF antagonists, IL-1R antagonists, anti-CD20 monoclonal antibodies and selective co-stimulation modulators has not been studied.
-Avoid use in patients with active infections.

Use: For the treatment of adult patients with moderately to severely active rheumatoid arthritis who have had an inadequate response or intolerance to one or more disease-modifying antirheumatic drugs (DMARDs)
Dosage Information (comprehensive)
What happens if I miss a dose?
Call your doctor for instructions if you miss an appointment for your Kevzara injection.
What happens if I overdose?
Seek emergency medical attention or call the Poison Help line at 1-800-222-1222.
What should I avoid while taking Kevzara?
Avoid being near people who are sick or have infections. Tell your doctor at once if you develop signs of infection.
Do not receive a "live" vaccine while using Kevzara, or you could develop a serious infection. Live vaccines include measles, mumps, rubella (MMR), polio, rotavirus, typhoid, yellow fever, varicella (chickenpox), zoster (shingles), and nasal flu (influenza) vaccine.
Kevzara side effects
Get emergency medical help if you have signs of an allergic reaction to Kevzara: hives; chest pain, difficulty breathing, feeling like you might pass out; swelling of your face, lips, tongue, or throat.
Serious and sometimes fatal infections may occur during treatment with Kevzara. Stop using this medicine and call your doctor right away if you have signs of infection such as:
fever, chills, sweating, body aches;

cough with bloody mucus;

feeling short of breath;

diarrhea, stomach pain, weight loss;

sores on your skin;

pain or burning when you urinate; or

feeling very tired.
Also call your doctor at once if you have signs of perforation (a hole or tear) in your stomach or intestines:
fever;

ongoing stomach pain; or

a change in bowel habits.
Common Kevzara side effects may include:
runny or stuffy nose, sinus pain, sore throat;

abnormal liver function tests;

painful urination; or

skin redness where an injection was given.
This is not a complete list of side effects and others may occur. Call your doctor for medical advice about side effects. You may report side effects to FDA at 1-800-FDA-1088.
What other drugs will affect Kevzara?
Tell your doctor about all your current medicines and any you start or stop using, especially:
any other medicines to treat rheumatoid arthritis, such as abatacept, adalimumab, anakinra, certolizumab, etanercept, golimumab, infliximab, or rituximab.
This list is not complete and many other drugs can interact with Kevzara. This includes prescription and over-the-counter medicines, vitamins, and herbal products. Give a list of all your medicines to any healthcare provider who treats you. Not all possible interactions are listed in this medication guide.
More about Kevzara (sarilumab)
Consumer resources
Professional resources
Related treatment guides
Where can I get more information?
Your doctor or pharmacist can provide more information about Kevzara.
Copyright 1996-2017 Cerner Multum, Inc. Version: 1.01.
Date modified: July 12, 2017
Last reviewed: June 08, 2017