Perjeta
Generic Name: pertuzumab (per TOO zoo mab)
Brand Names: Perjeta
Medically reviewed: December 18, 2017
What is Perjeta?
Perjeta (pertuzumab) is a cancer medication that interferes with the growth and spread of cancer cells in the body.
Perjeta is used together with other cancer medicines (trastuzumab and docetaxel) to treat HER2-positive breast cancer.
Perjeta may also be used for purposes not listed in this medication guide.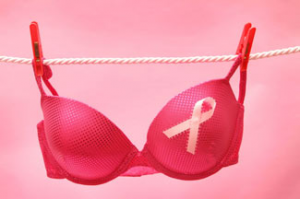 Important information
Perjeta can cause birth defects or death to the unborn baby. Do not use if you are pregnant. Use effective birth control while you are using this medication.
Perjeta can cause life-threatening heart problems. Your heart function may need to be checked before you start using Perjeta and during your treatment.
Call your doctor at once if you have shortness of breath (even with mild exertion), swelling, or rapid weight gain.
Before receiving this medicine
You should not use Perjeta if you are allergic to pertuzumab, or if you are pregnant or breast-feeding.
To make sure Perjeta is safe for you, tell your doctor if you have:
heart disease, congestive heart failure, heart rhythm disorder;

untreated or uncontrolled high blood pressure (hypertension);

if you have recently had a heart attack; or

if you have ever had a radiation treatment in your chest area.
Do not use Perjeta if you are pregnant. It can cause birth defects or death to the unborn baby. You may need to have a negative pregnancy test before starting this treatment. Use effective birth control to prevent pregnancy while you are using Perjeta and for at least 7 months after your last dose. This is especially important if you also use trastuzumab. Tell your doctor if you become pregnant during treatment or within 7 months after your treatment ends.
If you are pregnant, your name may be listed on a pregnancy registry. This is to track the outcome of the pregnancy and to evaluate any effects of Perjeta on the baby.
It is not known whether pertuzumab passes into breast milk or if it could harm a nursing baby. You should not breast-feed while you are using Perjeta.
How is Perjeta given?
Perjeta is injected into a vein through an IV. You will receive this injection in a clinic or hospital setting.
Before you receive this medication, you may need to undergo a biopsy to make sure Perjeta is the right medication to treat your cancer.
Perjeta is usually given once every 3 weeks. Follow your doctor's instructions.
You may need frequent medical tests to be sure Perjeta is not causing harmful effects. Your cancer treatments may be delayed based on the results of these tests.
Perjeta dosing information
Usual Adult Dose for Breast Cancer:
Metastatic Breast Cancer:
The initial dose of pertuzumab is 840 mg intravenously administered as a 60 minute infusion, followed every 3 weeks with 420 mg intravenously over 30 to 60 minutes.

When administered with Perjeta, the recommended initial dose of trastuzumab is 8 mg/kg intravenously over 90 minutes, followed every 3 weeks with 6 mg/kg intravenously over 30 to 90 minutes.

When administered with Perjeta, the recommended initial dose of docetaxel is 75 mg/m2 intravenously. The dose may be escalated to 100 mg/m2 administered every 3 weeks if the initial dose is well tolerated.

Neoadjuvant Therapy:
840 mg intravenously, followed by 420 mg intravenously every 3 weeks with trastuzumab and docetaxel for 3 to 6 cycles. Refer to manufacturer's product information for complete dosing information on all concomitant treatment medications.
See also: Dosage Information (in more detail)
What happens if I miss a dose?
Call your doctor for instructions if you miss an appointment for your Perjeta injection.
What happens if I overdose?
Since this medication is given by a healthcare professional in a medical setting, an overdose is unlikely to occur.
What should I avoid while receiving Perjeta?
Pertuzumab can pass into body fluids (urine, feces, vomit). For at least 48 hours after you receive a dose, avoid allowing your body fluids to come into contact with your hands or other surfaces. Caregivers should wear rubber gloves while cleaning up a patient's body fluids, handling contaminated trash or laundry or changing diapers. Wash hands before and after removing gloves. Wash soiled clothing and linens separately from other laundry.
Perjeta side effects
Some side effects may occur during the injection. Tell your caregiver right away if you feel weak, tired, or nauseated, or if you have a fast heartbeat, headache, fever, chills, muscle pain, or an unusual taste in your mouth.
Get emergency medical help if you have any of these signs of an allergic reaction to Perjeta: hives; difficulty breathing; swelling of your face, lips, tongue, or throat.
Call your doctor at once if you have a serious side effect such as:
shortness of breath (even with mild exertion), swelling, rapid weight gain;

fever, swollen gums, painful mouth sores, pain when swallowing, skin sores, cold or flu symptoms, cough, trouble breathing;

easy bruising or bleeding (nosebleeds, bleeding gums); or

pale skin, feeling light-headed, rapid heart rate, trouble concentrating.
Common Perjeta side effects are more likely to occur, such as:
nausea, diarrhea;

temporary hair loss;

tired feeling;

numbness or tingling in your hands or feet; or

mild rash or itching.
This is not a complete list of side effects and others may occur. Call your doctor for medical advice about side effects. You may report side effects to FDA at 1-800-FDA-1088.
See also: Side effects (in more detail)
What other drugs will affect Perjeta?
Other drugs may interact with pertuzumab, including prescription and over-the-counter medicines, vitamins, and herbal products. Tell each of your health care providers about all medicines you use now and any medicine you start or stop using.
Further information
Remember, keep this and all other medicines out of the reach of children, never share your medicines with others, and use Perjeta only for the indication prescribed.
Always consult your healthcare provider to ensure the information displayed on this page applies to your personal circumstances.
Copyright 1996-2018 Cerner Multum, Inc. Version: 1.04.
More about Perjeta (pertuzumab)
Consumer resources
Professional resources
Related treatment guides