Rifadin
Generic Name: rifampin (rif AM pin)
Brand Name: Rifadin
What is Rifadin (rifampin)?
Rifampin is an antibiotic that fights bacteria and prevents it from spreading in your body.
Rifampin is used to treat or prevent tuberculosis (TB).
Rifampin may also be used to reduce certain bacteria in your nose and throat that could cause meningitis or other infections. Rifampin prevents you from spreading these bacteria to other people, but this medicine will not treat an active meningitis infection.
Rifampin may also be used for purposes not listed in this medication guide.
What is the most important information I should know about Rifadin (rifampin)?
Some medicines can interact with rifampin and should not be used at the same time. Your doctor may need to change your treatment plan if you take medicine to treat HIV or AIDS.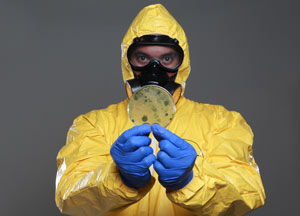 What should I discuss with my healthcare provider before using Rifadin (rifampin)?
You should not use rifampin if you are allergic to it, or if you are taking saquinavir with ritonavir.
Some medicines can interact with rifampin and should not be used at the same time. Rifampin can make certain HIV or AIDS medicines less effective, or make your HIV infection resistant to antiviral medicine. Your doctor may need to change your treatment plan if you take:
atazanavir;

darunavir;

fosamprenavir;

saquinavir; or

tipranavir.
To make sure rifampin is safe for you, tell your doctor if you have:
diabetes;

liver disease;

porphyria (a genetic enzyme disorder that causes symptoms affecting the skin or nervous system).
It is not known whether rifampin will harm an unborn baby. However, taking rifampin during the last few weeks of pregnancy may cause bleeding in the mother or the newborn baby. Tell your doctor if you are pregnant or plan to become pregnant while using this medicine.
Rifampin can make birth control pills less effective. Ask your doctor about using non hormonal birth control (condom, diaphragm with spermicide) to prevent pregnancy while taking rifampin.
Rifampin can pass into breast milk and may harm a nursing baby. You should not breast-feed while using this medicine.
How should I use Rifadin (rifampin)?
Rifampin is usually taken daily. Follow all directions on your prescription label. Do not take this medicine in larger or smaller amounts or for longer than recommended.
Take this medicine with a full glass of water.
Rifampin works best if you take it 1 hour before or 2 hours after a meal.
Rifampin may cause your body fluids (sweat, urine, saliva, and tears) to turn a reddish-brown color. This side effect is usually not harmful. However, this effect can permanently discolor soft contact lenses if you wear them while taking rifampin.
Dark colored urine can be a sign of liver problems. Call your doctor if you have reddish-brown urine together with upper stomach pain, loss of appetite, and jaundice (yellowing of your skin or eyes).
Use this medicine for the full prescribed length of time. Your symptoms may improve before the infection is completely cleared. Skipping doses may increase your risk of further infection that is resistant to antibiotics. Rifampin will not treat a viral infection such as the flu or a common cold.
While using rifampin, you may need frequent blood tests.
If you need surgery, tell the surgeon ahead of time that you are using rifampin. You may need to stop using the medicine for a short time.
You should not stop using rifampin without your doctor's advice. Stopping the medicine suddenly and later starting again may cause kidney problems. Rifampin is usually given until lab tests show that the infection has cleared.
This medicine can cause unusual results with certain medical tests. Tell any doctor who treats you that you are using rifampin.
Store at room temperature away from moisture and heat. Keep the bottle tightly closed when not in use.
What happens if I miss a dose?
Take the missed dose as soon as you remember. Skip the missed dose if it is almost time for your next scheduled dose. Do not take extra medicine to make up the missed dose.
What happens if I overdose?
Seek emergency medical attention or call the Poison Help line at 1-800-222-1222.
Overdose can cause worsening symptoms such as nausea, vomiting, stomach pain, itching, headache, and lack of energy, leading to loss of consciousness.
What should I avoid while taking Rifadin (rifampin)?
Avoid drinking alcohol.
Do not wear contact lenses while you are taking rifampin. This medicine may discolor your tears, which could permanently stain soft contact lenses.
Rifadin (rifampin) side effects
Get emergency medical help if you have signs of an allergic reaction: hives; difficult breathing; swelling of your face, lips, tongue, or throat.
Call your doctor at once if you have:
flu symptoms (fever, chills, body aches, headache, dizziness);

easy bruising or bleeding (nosebleeds, bleeding gums);

diarrhea that is watery or bloody;

little or no urinating;

liver problems--upper stomach pain, tired feeling, loss of appetite, dark urine, jaundice (yellowing of the skin or eyes); or

severe skin reaction--fever, sore throat, swelling in your face or tongue, burning in your eyes, skin pain, followed by a red or purple skin rash that spreads (especially in the face or upper body) and causes blistering and peeling.
Common side effects may include:
heartburn, gas, upset stomach, loss of appetite;

nausea, vomiting, diarrhea, stomach cramps;

headache, dizziness, drowsiness, weakness, tired feeling;

muscle weakness, pain in your arms or legs;

vision problems;

flushing (warmth, redness, or tingly feeling); or

confusion, changes in behavior, trouble concentrating.
This is not a complete list of side effects and others may occur. Call your doctor for medical advice about side effects. You may report side effects to FDA at 1-800-FDA-1088.
What other drugs will affect Rifadin (rifampin)?
Many drugs can interact with rifampin. Not all possible interactions are listed here. Tell your doctor about all your current medicines and any you start or stop using, especially:
sulfasalazine;

theophylline;

birth control pills or hormone replacement therapy;

levothyroxine or other thyroid medicine;

certain antibiotics, such as chloramphenicol, clarithromycin, doxycycline, ciprofloxacin;

antifungal medicines--fluconazole, itraconazole, ketoconazole, voriconazole;

drugs that lower cholesterol, such as clofibrate;

drugs that treat or prevent blood clots--apixaban, dabigatran, rivaroxaban, ticagrelor, warfarin (Coumadin);

drugs to treat depression or mental illness, such as amitriptyline, haloperidol, lurasidone, nortriptyline;

drugs to treat HIV or AIDS, such as zidovudine;

heart or blood pressure medicine, such as digoxin, diltiazem, disopyramide, enalapril, metoprolol, mexiletine, nifedipine, nimodipine, quinidine, ranolazine, tocainide, verapamil;

medicine to prevent organ transplant rejection--cyclosporine, sirolimus, tacrolimus;

medicines to treat or prevent malaria, such as artemether-lumefantrine, atovaquone, praziquantel, quinine;

narcotic medicine, such as morphine, methadone;

oral diabetes medication, such as glimepiride, glipizide, tolbutamide;

a sedative, such as diazepam or midazolam;

seizure medicine, such as phenytoin, phenobarbital, lamotrigine; or

steroid medicine (prednisone, and others).
This list is not complete and many other drugs can interact with rifampin. This includes prescription and over-the-counter medicines, vitamins, and herbal products. Give a list of all your medicines to any healthcare provider who treats you.
More about Rifadin (rifampin)
Consumer resources
Other brands: Rimactane
Professional resources
Other Formulations
Related treatment guides
Where can I get more information?
Your pharmacist can provide more information about rifampin.
Copyright 1996-2012 Cerner Multum, Inc. Version: 3.02.
Date modified: November 15, 2017
Last reviewed: August 09, 2016