Nervocaine
Generic Name: lidocaine injection (LYE doe kane)
Brand Name: Anestacaine, Dilocaine, L-Caine, Lidoject 1, Nervocaine, Truxacaine, UAD Caine, Xylocaine HCl
What is Nervocaine?
Nervocaine is a local anesthetic (numbing medication). It works by blocking nerve signals in your body.
Nervocaine is used to numb an area of your body to help reduce pain or discomfort caused by invasive medical procedures such as surgery, needle punctures, or insertion of a catheter or breathing tube.
Nervocaine is sometimes used to treat irregular heart rhythms that may signal a possible heart attack.
Nervocaine is also given in an epidural (spinal block) to reduce the discomfort of contractions during labor.
Nervocaine may also be used for purposes not listed in this medication guide.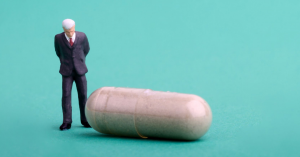 Important Information
You should not receive this medicine if you have severe heart block, or a heart rhythm disorder called Stokes-Adams syndrome or Wolff-Parkinson-White Syndrome.
Before taking this medicine
You should not receive this medicine if you are allergic to Nervocaine or any other type of numbing medicine, or if you have:
severe heart block;

a heart rhythm disorder called Stokes-Adams syndrome (sudden slow heart beats that can cause you to faint); or

a heart rhythm disorder called Wolff-Parkinson-White Syndrome (sudden fast heartbeats that can cause you to faint or become easily tired).
To make sure Nervocaine is safe for you, tell your doctor if you have:
It is not known whether this medicine will harm an unborn baby. Tell your doctor if you are pregnant.
Lidocaine can pass into breast milk, but effects on the nursing baby are not known. Tell your doctor if you are breast-feeding.
How is lidocaine injection given?
A healthcare provider will give you this injection.
Nervocaine is injected into a vein through an IV to treat heart rhythm problems.
When used as a numbing medicine, Nervocaine is injected through the skin directly into the body area to be numbed.
Your breathing, blood pressure, oxygen levels, and other vital signs will be watched closely while you are receiving Nervocaine in a hospital setting.
If you are being treated for irregular heart rhythm, your heart rate will be constantly monitored using an electrocardiograph or ECG (sometimes called an EKG). This will help your doctor determine how long to treat you with Nervocaine.
What happens if I miss a dose?
Since Nervocaine is used only when needed in a clinical setting, you are not likely to miss a dose.
What happens if I overdose?
Seek emergency medical attention or call the Poison Help line at 1-800-222-1222.
What should I avoid after receiving Nervocaine?
Nervocaine can cause side effects that may impair your thinking or reactions. Unless absolutely necessary, do not drive after receiving this medicine.
Avoid eating or chewing within 1 hour after Nervocaine is used to numb your mouth or throat. You may have trouble swallowing which could lead to choking. You may also accidentally bite the inside of your mouth if you are still numb an hour after treatment with this medicine.
Nervocaine side effects
Get emergency medical help if you have signs of an allergic reaction: hives; difficulty breathing; swelling of your face, lips, tongue, or throat.
Tell your caregiver right away if you have:
twitching, tremors, seizure (convulsions);

a light-headed feeling, like you might pass out;

slow heart rate, weak pulse, weak or shallow breathing;

sudden feeling of warmth with muscle stiffness and pain;

dark urine;

blue appearance of the skin; or

severe anxiety, unusual fear or uneasy feeling.
Common side effects may include:
drowsiness, dizziness;

feeling hot or cold;

confusion, ringing in your ears, blurred vision, double vision; or

numbness in places where the medicine is accidentally applied.
This is not a complete list of side effects and others may occur. Call your doctor for medical advice about side effects. You may report side effects to FDA at 1-800-FDA-1088.
See also: Side effects (in more detail)
What other drugs will affect Nervocaine?
Tell your doctor about all your current medicines and any you start or stop using, especially:
This list is not complete. Other drugs may interact with lidocaine injection, including prescription and over-the-counter medicines, vitamins, and herbal products. Not all possible interactions are listed in this medication guide.
Where can I get more information?
Your doctor or pharmacist can provide more information about Nervocaine.
Copyright 1996-2012 Cerner Multum, Inc. Version: 3.02.
Date modified: March 06, 2018
Last reviewed: February 09, 2017