The originating document has been archived. We cannot confirm the completeness, accuracy and currency of the content.
Aristada (injection)
Generic Name: aripiprazole (injection) (AR i PIP ra zole)
Brand Name: Abilify Maintena, Aristada
Medically reviewed on December 14, 2017
What is aripiprazole?
Aripiprazole is an antipsychotic medication. It works by changing the actions of chemicals in the brain.
Aripiprazole is used to treat the symptoms of psychotic conditions such as schizophrenia and bipolar I disorder (manic depression) in adults.
Aripiprazole may also be used for purposes not listed in this medication guide.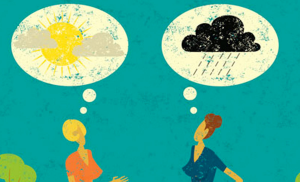 Important Information
Aripiprazole is not approved for use in psychotic conditions related to dementia. Aripiprazole may increase the risk of death in older adults with dementia-related conditions.
Before taking this medicine
You should not be treated with aripiprazole if you are allergic to it.
Tell your doctor if you have never taken aripiprazole (Abilify) before.
Aripiprazole is not approved for use in psychotic conditions related to dementia. Aripiprazole may increase the risk of death in older adults with dementia-related conditions.
To make sure aripiprazole is safe for you, tell your doctor if you have ever had:
heart disease, a heart attack or stroke;

high or low blood pressure;

liver or kidney disease;

high blood sugar, diabetes (or a family history of diabetes);

a seizure; or

low white blood cell (WBC) counts.
Aripiprazole may cause you to have high blood sugar (hyperglycemia). If you are diabetic, check your blood sugar levels on a regular basis while you are receiving aripiprazole.
Using antipsychotic medicine in the last 3 months of pregnancy may cause problems in the newborn, such as withdrawal symptoms, breathing problems, feeding problems, fussiness, tremors, and limp or stiff muscles. Tell your doctor if you are pregnant or plan to become pregnant.
If you are pregnant, your name may be listed on a pregnancy registry. This is to track the outcome of the pregnancy and to evaluate any effects of aripiprazole on the baby.
Aripiprazole can pass into breast milk, but effects on the nursing baby are not known. Tell your doctor if you are breast-feeding.
How is aripiprazole given?
Aripiprazole is injected into a muscle once every month. A healthcare provider will give you this injection.
If you have never used aripiprazole before, your doctor may want to you also take this medicine by mouth (in a tablet or liquid form) for 2 weeks after your first injection.
Keep using all of your other anti-psychotic medications for at least 2 weeks after your first injection of aripiprazole.
Drink plenty of liquids. You can easily become dehydrated while using aripiprazole.
Your doctor will need to check your progress while you are using aripiprazole.
What happens if I miss a dose?
Call your doctor for instructions if you miss an appointment for your Aristada.
What happens if I overdose?
Seek emergency medical attention or call the Poison Help line at 1-800-222-1222.
Overdose symptoms may include drowsiness, vomiting, aggression, confusion, tremors, fast or slow heart rate, seizure (convulsions), weak or shallow breathing, or fainting.
What should I avoid while receiving aripiprazole?
This medication may impair your thinking or reactions. Be careful if you drive or do anything that requires you to be alert. Avoid getting up too fast from a sitting or lying position, or you may feel dizzy. Dizziness or severe drowsiness can cause falls, fractures, or other injuries.
Avoid drinking alcohol. Dangerous side effects could occur.
Avoid becoming overheated or dehydrated. Drink plenty of fluids, especially in hot weather and during exercise. It is easier to become dangerously overheated and dehydrated while you are using aripiprazole.
Aripiprazole side effects
Get emergency medical help if you have signs of an allergic reaction: hives; difficult breathing; swelling of your face, lips, tongue, or throat.
High doses or long-term use of aripiprazole can cause a serious movement disorder that may not be reversible. Call your doctor at once if you have uncontrollable muscle movements of your lips, tongue, eyes, face, arms, or legs. The longer you use aripiprazole, the more likely you are to develop a serious movement disorder. The risk of this side effect is higher in women and older adults.
Call your doctor at once if you have:
feeling uncomfortably warm or hot;

trouble swallowing;

unusual muscle twitching;

a seizure;

severe nervous system reaction--very stiff (rigid) muscles, high fever, sweating, confusion, fast or uneven heartbeats, tremors, feeling like you might pass out;

low blood cell counts--sudden weakness or ill feeling, fever, chills, sore throat, painful mouth sores, swollen gums, skin sores, cold or flu symptoms, cough, trouble breathing; or

high blood sugar--increased thirst, increased urination, hunger, dry mouth, fruity breath odor.
You may have increased sexual urges, unusual urges to gamble, or other intense urges while using this medicine. Talk with your doctor if this occurs.
Common side effects may include:
mild pain where the injection was given;

weight gain; or

drowsiness.
This is not a complete list of side effects and others may occur. Call your doctor for medical advice about side effects. You may report side effects to FDA at 1-800-FDA-1088.
See also: Side effects (in more detail)
What other drugs will affect aripiprazole?
Sometimes it is not safe to use certain medications at the same time. Some drugs can affect your blood levels of other drugs you take, which may increase side effects or make the medications less effective.
Many drugs can interact with aripiprazole. This includes prescription and over-the-counter medicines, vitamins, and herbal products. Not all possible interactions are listed in this medication guide. Tell your doctor about all your current medicines and any medicine you start or stop using.
Further information
Remember, keep this and all other medicines out of the reach of children, never share your medicines with others, and use this medication only for the indication prescribed.
Always consult your healthcare provider to ensure the information displayed on this page applies to your personal circumstances.
Copyright 1996-2012 Cerner Multum, Inc. Version: 1.01.
Last reviewed: September 07, 2017
Date modified: December 03, 2017