Altoprev
Generic Name: lovastatin (LOE va sta tin)
Brand Name: Altoprev, Mevacor
What is Altoprev?
Altoprev is in a group of drugs called HMG CoA reductase inhibitors, or "statins." This medicine reduces levels of "bad" cholesterol (low-density lipoprotein, or LDL) and triglycerides in the blood, while increasing levels of "good" cholesterol (high-density lipoprotein, or HDL).
Altoprev is used to lower the risk of stroke, heart attack, and other heart complications in people with diabetes, coronary heart disease, or other risk factors
Altoprev is used in adults and children who are at least 10 years old.
Altoprev may also be used for other purposes not listed in this medication guide.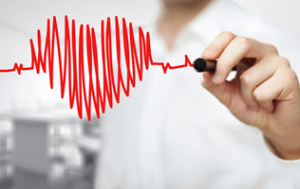 Important Information
You should not take Altoprev if you are pregnant or breast-feeding, or if you have active liver disease.
Some medicines can cause unwanted or dangerous effects when used with Altoprev. Your doctor may need to change your treatment plan if you use certain antibiotics or antifungal medicines, hepatitis C medication, heart medication, or medicines to treat HIV/AIDS.
Stop taking this medication and tell your doctor right away if you become pregnant.
Before taking this medicine
You should not take Altoprev if you are allergic to it, if you are pregnant or breast-feeding, or if you have active liver disease.
The following drugs can increase your risk of serious muscle problems if you take them together with Altoprev. These drugs should not be used while you are taking this medicine:
nefazodone;

an antibiotic--clarithromycin, erythromycin, telithromycin;

antifungal medication--itraconazole, ketoconazole, posaconazole, voriconazole;

hepatitis C medications--boceprevir, telaprevir; or

HIV/AIDS medication--atazanavir, cobicistat (Stribild, Tybost), darunavir, fosamprenavir, indinavir, nelfinavir, ritonavir, saquinavir, tipranavir.
Before you start taking Altoprev, tell your doctor if you are already using any of these other medicines:
cyclosporine;

danazol;

gemfibrozil; or

heart medication--amiodarone, diltiazem, dronedarone, ranolazine, verapamil.
To make sure Altoprev is safe for you, tell your doctor if you have:
history of liver or kidney disease;

diabetes;

a thyroid disorder; or

if you drink more than 2 alcoholic beverages daily.
Altoprev can cause a condition that results in the breakdown of skeletal muscle tissue, leading to kidney failure. This condition may be more likely to occur in older adults and in people who have kidney disease or poorly controlled hypothyroidism (underactive thyroid).
FDA pregnancy category X. This medicine can harm an unborn baby or cause birth defects. Do not take Altoprev if you are pregnant. Stop taking this medication and tell your doctor right away if you become pregnant. Use effective birth control to avoid pregnancy while you are taking this medicine.
Lovastatin may pass into breast milk and could harm a nursing baby. Do not breast-feed while you are taking lovastatin.
How should I take Altoprev?
Follow all directions on your prescription label. Your doctor may occasionally change your dose to make sure you get the best results. Do not take this medicine in larger or smaller amounts or for longer than recommended.
Altoprev is usually taken at bedtime or with an evening meal. If you take this medicine several times daily, take it with meals. Follow your doctor's instructions.
Do not crush, chew, or break an extended-release tablet. Swallow it whole.
You may need to take Altoprev on a long-term basis for the treatment of high cholesterol. You may need to stop using this medicine for a short time if you have surgery or a medical emergency. Do not stop taking this medicine unless your doctor tells you to.
You will need frequent blood tests to check your liver function.
Altoprev is only part of a complete program of treatment that also includes diet, exercise, and weight control. Follow your diet, medication, and exercise routines very closely.
Store at room temperature away from moisture, heat, and light.
What happens if I miss a dose?
Take the missed dose as soon as you remember. Skip the missed dose if it is almost time for your next scheduled dose. Do not take extra medicine to make up the missed dose.
What happens if I overdose?
Seek emergency medical attention or call the Poison Help line at 1-800-222-1222.
What should I avoid while taking Altoprev?
Grapefruit and grapefruit juice may interact with Altoprev and lead to unwanted side effects. Avoid the use of grapefruit products while taking this medicine.
Avoid eating foods that are high in fat or cholesterol. Altoprev will not be as effective in lowering your cholesterol if you do not follow a cholesterol-lowering diet plan.
Avoid drinking alcohol. It can raise triglyceride levels and may increase your risk of liver damage.
Altoprev side effects
Get emergency medical help if you have any of these signs of an allergic reaction: hives; difficult breathing; swelling of your face, lips, tongue, or throat.
In rare cases, Altoprev can cause a condition that results in the breakdown of skeletal muscle tissue, leading to kidney failure. Call your doctor right away if you have unexplained muscle pain, tenderness, or weakness especially if you also have fever, unusual tiredness, and dark colored urine.
Also call your doctor at once if you have:
signs of a kidney problem--little or no urinating; painful or difficult urination; swelling in your feet or ankles; feeling tired or short of breath; or

liver problems--nausea, upper stomach pain, itching, tired feeling, loss of appetite, dark urine, clay-colored stools, jaundice (yellowing of the skin or eyes).
Common side effects may include:
constipation, stomach pain;

muscle cramps; or

headache.
This is not a complete list of side effects and others may occur. Call your doctor for medical advice about side effects. You may report side effects to FDA at 1-800-FDA-1088.
What other drugs will affect Altoprev?
Many drugs can interact with Altoprev. Not all possible interactions are listed here. Tell your doctor about all your medications and any you start or stop using during treatment with this medicine, especially:
delavirdine;

fenofibrate; or

fluconazole.
This list is not complete and many other drugs can interact with Altoprev. This includes prescription and over-the-counter medicines, vitamins, and herbal products. Give a list of all your medicines to any healthcare provider who treats you.
More about Altoprev (lovastatin)
Consumer resources
Other brands: Mevacor, Altocor
Professional resources
Related treatment guides
Where can I get more information?
Your pharmacist can provide more information about Altoprev.
Copyright 1996-2012 Cerner Multum, Inc. Version: 14.02.
Last reviewed: October 07, 2014
Date modified: January 03, 2018