Class: Anxiolytics, Sedatives, and Hypnotics; Miscellaneous
VA Class: CN309
Chemical Name: N-[3-(3-cyanopyrazolo[1,5-α]pyrimidin-7-yl)phenyl]-N-ethyl-acetamide
Molecular Formula: C17H15N5O
CAS Number: 151319-34-5
Brands: Sonata
Introduction
Pyrazolopyrimidine-derivative sedative and hypnotic; structurally unrelated to benzodiazepines and other sedatives and hypnotics.1 2 3 4 12 13 18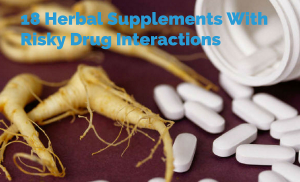 Uses for Zaleplon
Insomnia
Short-term management of insomnia.1 2 12 13 14 15 16 18 19
Decreases sleep latency with repeated use for periods up to 30 days in duration.1 2 12 13 14 15 16 18 19
Most useful for sleep initiation disorders;3 12 does not substantially increase total sleep time or decrease the number of awakenings.1 3 18
Zaleplon Dosage and Administration
Administration
Oral Administration
Administer orally, generally without regard to meals.1
Avoid administration with a high-fat or heavy meal; may decrease rate of absorption and effect on sleep latency.1
Administer immediately before retiring (when ready to sleep) or after retiring when experiencing difficulty falling asleep.1
Use only when able to get ≥4 hours of sleep; amnesic episodes may result with less (e.g., overnight flight of <4 hours' duration) sleep.1 17
Dosage
Adults
Insomnia
Oral
Individualize dosage.1
Adults <65 years of age: 10 mg.1 Although risk of certain adverse effects appears to be dose dependent, 20-mg doses have been adequately tolerated; may consider if unresponsive to a trial of lower dosage.1
Generally, limit use to 7–10 days; reevaluate patient if plan to use >2–3 weeks.a
Prescribing Limits
Adults
Insomnia
Doses >20 mg not adequately studied; not recommended by manufacturer.1
Special Populations
Hepatic Impairment
In patients with mild to moderate hepatic impairment, 5 mg;1 doses >10 mg not recommended.1 Not recommended in patients with severe hepatic impairment.1
Renal Impairment
No dosage adjustment necessary in patients with mild to moderate renal impairment.1 Not adequately studied in patients with severe renal impairment.1
Geriatric Patients
In adults ≥65 years of age, 5 mg may be sufficient; doses >10 mg not recommended.1
Debilitated or Low-weight Patients
In debilitated patients or low-weight patients <65 years of age, 5 mg may be sufficient; doses >10 mg not recommended.1
Patients Receiving Cimetidine
In patients receiving cimetidine concomitantly, initial dose of 5 mg recommended.1 (See Specific Drugs under Interactions.)
Cautions for Zaleplon
Contraindications
Hypersensitivity to zaleplon or any ingredient in the formulation.a
Warnings/Precautions
Warnings
Adequate Patient Evaluation
Insomnia may be a manifestation of an underlying physical and/or psychiatric disorder; carefully evaluate patient before providing symptomatic treatment.1
Failure of insomnia to remit after 7–10 days of treatment, worsening of insomnia, or emergence of new abnormal thinking or behavior may indicate the presence of an underlying psychiatric and/or medical condition.1
Adverse Psychiatric Events
Abnormal thinking and behavioral changes (e.g. aggressiveness, uncharacteristic extroversion, bizarre behavior, agitation, hallucinations, depersonalization, amnesia) may occur unpredictably.1 Immediately evaluate any new behavioral sign or symptom.1
Complex Sleep-related Behaviors
Potential risk of complex sleep-related behaviors such as sleep-driving (i.e., driving while not fully awake after ingesting a sedative-hypnotic drug, with no memory of the event), making phone calls, or preparing and eating food, while asleep.25
Withdrawal Effects
Rapid dosage reduction or abrupt discontinuance of sedatives or hypnotics has resulted in signs or symptoms of withdrawal.1
Rebound insomnia (1 day in duration) observed, principally in patients receiving 20-mg dose.1 At least 2 cases of seizure (1 with seizure history) reported.1
Abuse Potential
Abuse potential of high doses (2.5–7.5 times recommended hypnotic dose) similar to that of benzodiazepines and related hypnotics.1 4 10 12 20
Patients with a history of drug or alcohol dependence or abuse are at risk of habituation or dependence; use only with careful surveillance in such patients.1
CNS Effects
Rapid onset of CNS effects (short-term memory impairment, hallucinations, impaired coordination, dizziness, lightheadedness); administer only immediately before going to bed or after unsuccessfully attempting to sleep.1
Peformance of activities requiring mental alertness or physical coordination (e.g., operating machinery, driving a motor vehicle) may be impaired the day after ingestion.1
Concurrent use of other CNS depressants may cause additive or potentiated CNS depression.1 (See Specific Drugs under Interactions.)
Sensitivity Reactions
Potential risk of anaphylaxis and angioedema; may occur as early as the first dose of the drug.25
Tartrazine
Preparations contain tartrazine (FD&C; yellow No. 5).1 Tartrazine may cause allergic reactions including bronchial asthma in susceptible individuals.1 Although the incidence of tartrazine sensitivity is low, it frequently occurs in patients who are sensitive to aspirin.1
General Precautions
Respiratory Effects
Possible depressed respiration with sedative-hypnotics.1 No respiratory depressant effects reported at hypnotic doses of zaleplon in healthy individuals or in patients with mild to moderate COPD or moderate obstructive sleep apnea.1
Caution is advised in patients with impaired respiratory function.1
Concomitant Disease
Limited experience in patients with concomitant systemic disease.1 Use with caution in patients with diseases affecting metabolism or hemodynamic response.1
Suicide
Use with caution in depressed patients.1 Potential for suicidal tendencies; overdosage more frequent in such patients.1 Prescribe and dispense drug in the smallest feasible quantity.1 Do not prescribe more than 30-day supply.a
Specific Populations
Pregnancy
Category C.1
Lactation
Distributed into milk.1 11 Use not recommended.1
Pediatric Use
Safety and efficacy not established in children <18 years of age.1 20
Geriatric Use
Possibility exists of greater sensitivity to pharmacologic and adverse effects of sedatives and hypnotics in patients ≥65 years of age;1 reduce initial and maximum dose.1 19 (See Geriatric Patients under Dosage and Administration.)
Hepatic Impairment
Reduce dosage for mild to moderate hepatic impairment.1 Use not recommended in patients with severe hepatic impairment.1 (See Hepatic Impairment under Dosage and Administration.)
Debilitated Patients
Potential increased sensitivity to sedatives and hypnotics or impaired motor performance after repeated exposure.1 Reduce dosage and monitor closely.1 (See Debilitated or Low-weight Patients under Dosage and Administration.)
Common Adverse Effects
Headache, asthenia, dizziness, nausea, abdominal pain, somnolence.1
Interactions for Zaleplon
Metabolized principally by aldehyde oxidase, and to a lesser extent by CYP3A4; metabolites are inactive.a
Drugs Affecting Hepatic Microsomal Enzymes
Inducers of CYP3A4: potential pharmacokinetic interaction (decreased plasma zaleplon concentrations); may result in decreased efficacy of zaleplon.1
Potent, selective inhibitors of CYP3A4: potential pharmacokinetic interaction (increased plasma zaleplon concentrations); routine dosage adjustment not considered necessary.a
Protein Bound Drugs
Pharmacokinetic interaction unlikely.a
Specific Drugs
| Drug | Interaction | Comments |
| --- | --- | --- |
| Carbamazepine | Possible increased clearance and decreased efficacy of zaleplon (CYP3A4 induction by carbamazepine) a | Consider alternate, non-CYP3A4 substrate hypnotic in patients receiving carbamazepinea |
| Cimetidine | Increased (85%) peak plasma concentrations and AUC of zaleplon (CYP3A4 and aldehyde oxidase inhibition by cimetidine)1 22 a | Reduce initial zaleplon dose to 5 mg 1 22 |
| CNS depressants (e.g., alcohol, anesthetics, anticonvulsants, antihistamines, narcotic analgesics) | Possible additive CNS effects1 22 | |
| Digoxin | Pharmacokinetic interaction unlikely1 22 | |
| Diphenhydramine | Pharmacokinetic (aldehyde oxidase inhibition) interaction unlikely; possible additive CNS depressant effects1 22 | |
| Erythromycin | Increased (34%) plasma zaleplon concentrations (CYP3A4 inhibition by erythromycin)a | No routine dosage adjustment of zaleplon considered necessarya |
| Ibuprofen | Pharmacokinetic interaction unlikely1 22 | |
| Imipramine | Additive CNS effects; pharmacokinetic interaction unlikelya | |
| Ketoconazole | Increased plasma zaleplon concentrations expected (CYP3A4 inhibition by ketoconazole) a | No routine dosage adjustment of zaleplon considered necessarya |
| Paroxetine | Pharmacokinetic interaction unlikely; concomitant use (paroxetine 20 mg and zaleplon 20 mg daily for 7 days) did not alter psychomotor performancea | |
| Phenobarbital | Possible increased clearance and decreased efficacy of zaleplon (CYP3A4 induction by phenobarbital)a | Consider alternate, non-CYP3A4 substrate hypnotic in patients receiving phenobarbitala |
| Phenytoin | Possible increased clearance and decreased efficacy of zaleplon (CYP3A4 induction by phenytoin)a | Consider alternate, non-CYP3A4 substrate hypnotic in patients receiving phenytoina |
| Promethazine | Pharmacokinetic interaction unlikely; possible additive CNS effectsa | |
| Rifampin | Decreased (80%) peak plasma concentrations and AUC of zaleplon; may result in decreased zaleplon efficacy (CYP3A4 induction by rifampin)a | Consider alternate, non-CYP3A4 substrate hypnotic in patients receiving rifampina |
| Thioridazine | Additive CNS effects; pharmacokinetic interaction unlikelya | |
| Venlafaxine | Pharmacokinetic interaction unlikely; concomitant use of multiple doses (extended-release venlafaxine 75 or 150 mg and zaleplon 10 mg) did not alter psychomotor performancea | |
| Warfarin | Pharmacokinetic or pharmacodynamic (prothrombin time) interactions unlikely1 | |
Zaleplon Pharmacokinetics
Absorption
Bioavailability
Rapidly and almost completely absorbed after oral administration, with peak plasma concentrations attained in approximately 1 hour.a Absolute oral bioavailability is about 30%.a
Food
High-fat or heavy meal decreases peak plasma concentration by 35% and prolongs time to peak plasma concentration by 2 hours; effect on sleep onset may be decreased.a
Special Populations
In Japanese patients, peak plasma concentrations and AUC were increased 37 and 64%, respectively; may be attributed to differences in body weight or enzyme activity resulting from differences in diet, environment, or other factors.a
Distribution
Extent
Extensively distributed into extravascular tissues.a
Plasma Protein Binding
60% (Range: 45–75%) .a
Elimination
Metabolism
Extensively metabolized, principally by aldehyde oxidase and to a lesser extent by CYP3A4.a All metabolites are inactive.a
Elimination Route
Principally in urine (70%) as metabolites within 48 hours; also excreted in feces (17%), mainly as 5-oxo-zaleplon.a
Half-life
About 1 hour.a
Special Populations
In patients with cirrhosis, oral clearance is decreased by 70–87%.a (See Hepatic Impairment under Dosage and Administration.)
Stability
Storage
Oral
Capsules
Tight, light-resistant containers at 20–25°C.a
Actions
Interacts with the CNS GABAA-receptor-chloride ionophore complex at benzodiazepine (BZ) omega-1 (BZ1, ο1) receptors.1 2 3 5 6 7 12 13 18

Pharmacologically and pharmacokinetically similar to zolpidem.1 2 3 5 6 7 12 13 18
Advice to Patients
Importance of administering immediately before retiring, or after attempting to fall asleep, and only when able to get ≥4 hours of sleep before it is necessary to be active again.1 17

Importance of avoiding administration with or immediately after a high-fat meal.1

Importance of taking only as prescribed; do not increase the dose or duration of therapy unless otherwise instructed by a clinician.1

Potential to impair mental alertness or physical coordination; use caution when driving, operating machinery or performing other hazardous tasks during therapy.1 12 17

Importance of avoidance of alcohol during therapy.1 22

Importance of identifying and reporting to clinicians any potential adverse effects, such as memory impairment, dependence/withdrawal symptoms after multiple dosing, behavioral abnormalities, or tolerance potential.1

Advise patient of possible rebound insomnia for 1 or 2 nights after discontinuance.1

Importance of informing clinicians of existing or contemplated concomitant therapy, including prescription and OTC drugs, as well as concomitant illnesses, particularly depression.1 22

Importance of women informing clinicians if they are or plan to become pregnant or plan to breast-feed.1

Importance of informing patients of other important precautionary information.1 a (See Cautions.)
Preparations
Excipients in commercially available drug preparations may have clinically important effects in some individuals; consult specific product labeling for details.
Please refer to the ASHP Drug Shortages Resource Center for information on shortages of one or more of these preparations.
Subject to control under the Federal Controlled Substances Act of 1970 as a schedule IV (C-IV) drug.1 4
Zaleplon

| Routes | Dosage Forms | Strengths | Brand Names | Manufacturer |
| --- | --- | --- | --- | --- |
| Oral | Capsules | 5 mg | Sonata (C-IV; with tartrazine) | Monarch, (also promoted by King) |
| | | 10 mg | Sonata (C-IV; with tartrazine) | Monarch, (also promoted by King) |
AHFS DI Essentials. © Copyright 2018, Selected Revisions August 1, 2007. American Society of Health-System Pharmacists, Inc., 4500 East-West Highway, Suite 900, Bethesda, Maryland 20814.
References
1. Wyeth Laboratories Inc. Sonata (zaleplon) capsules prescribing information. Philadelphia, PA; 2001 Oct 4.
2. Elie R, Rüther E, Farr I et al for the Zaleplon Study Group. Sleep latency is shortened during 4 weeks of treatment with zaleplon, a novel nonbenzodiazepine hypnotic. J Clin Psychiatry. 1999; 60:536-44. [PubMed 10485636]
3. Wagner J, Wagner ML, Hening WA. Beyond benzodiazepines: alternative pharmacologic agents for the treatment of insomnia. Ann Pharmacotherapy. 1998; 32:680-91.
4. Drug Enforcement Administration. Schedules of controlled substances: proposed placement of zaleplon into schedule IV. 21 CFR Part 1308. Notice of proposed rulemaking. Fed Regist. 1999; 64:24094-5.
5. Sanger DJ, Morel E, Perrault G. Comparison of the pharmacological profiles of the hypnotic drugs, zaleplon and zolpidem. Eur J Pharmacol. 1996; 313:35-42. [PubMed 8905326]
6. Griebel G, Sanger DJ, Perrault G. The use of the rat elevated plus-maze to discriminate between non-selective and BZ-1 (omega 1) selective, benzodiazepine receptor ligands. Psychopharmacology. 1996; 124:245-54. [PubMed 8740046]
7. Griebel G, Perrault G, Sanger DJ. Limited anxiolytic-like effects of non-benzodiazepine hypnotics in rodents. J Psychopharmacol. 1998; 12:356-65. [PubMed 10065909]
8. Greenblatt DJ, Harmatz JS, von Moltke LL et al. Comparative kinetics and dynamics of zaleplon, zolpidem, and placebo. Clin Pharmacol Ther. 1998; 64:553-61. [PubMed 9834048]
9. Renwick AB, Mistry H, Ball SE et al. Metabolism of zaleplon by human hepatic microsomal cytochrome P450 isoforms. Xenobiotica. 1998; 28:337-48. [PubMed 9604298]
10. Rush CR, Frey JM, Griffiths RR. Zaleplon and triazolam in humans: acute behavioral effects and abuse potential. Psychopharmacology. 1999; 145:39-51. [PubMed 10445371]
11. Darwish M, Martin PT, Cevallos WH et al. Rapid disappearance of zaleplon from breast milk after oral administration to lactating women. J Clin Pharmacol. 1999; 39:670-4. [PubMed 10392321]
12. Hurst M, Noble S. Zaleplon. CNS Drugs. 1999; 11:387-92.
13. Danjou P, Paty I, Fruncillo R et al. A comparison of the residual effects of zaleplon and zolpidem following administration 5 to 2 h before awakening. Br J Clin Pharmacol. 1999; 48:367-74. [PubMed 10510148]
14. Fry J, Scharf MB, Berkowitz DV et al. A phase III, 28 day, multicenter, randomized, double-blind comparator- and placebo-controlled, parallel-group safety, tolerability, and efficacy study of 5, 10, and 20 mg of zaleplon, compared with 10 mg of zolpidem or placebo, in adult outpatients with insomnia. Sleep. 1998; 21(Suppl):262.
15. Emilien G, Salinas E for the Zaleplon Study Group. Zaleplon decreases sleep latency in outpatients after 4 weeks of treatment. Eur J Neuropsychopharmacol. 1998; 8(Suppl 2):S297.
16. Drover DR, Lemmens HJM, Naidu S et al. Double blind, placebo-controlled, randomized, crossover, pharmacodynamic study of 10 and 20 mg doses of zaleplon and zolpidem. Clin Pharmacol Ther. 1998; 63:199.
17. Vermeeren A, Danjou PE, O'Hanlon JF. Residual effects of evening and middle-of-the-night administraton of zaleplon 10 and 20 mg on memory and actual driving performance. Hum Psychopharmacol Clin Exp. 1998; 13:S98-107.
18. Walsh JK, Fry J, Erwin CW et al. Efficacy and tolerability of 14-day administration of zaleplon 5mg and 10mg for the treatment of primary insomnia. Clin Drug Invest. 1998; 16:347-54.
19. Walsh JK, Ancoli-Israel S, Mangano R et al. Zaleplon 5 mg and 10 mg for the treatment of elderly primary insomniacs. Sleep. 1998; 22(Suppl):S341-2.
20. Wyeth-Ayerst, Philadelphia, PA. Personal communication.
21. George CFP, Series F, Kryger MH et al. Safety and efficacy of zaleplon versus zolpidem in outpatients with chronic obstructive pulmonary disease (COPD) and insomnia. Sleep. 1999; 22(Suppl):S320.
22. Darwish M. Overview of drug-interaction studies with zolpidem. Sleep. 1998; 22(Suppl):S280.
23. Allen D, Curran HV, Lader M. The effects of single doses of CL284,846, lorazepam, and placebo on psychomotor and memory function in normal male volunteers. Eur J Clin Pharmacol. 1993; 45:313-20. [PubMed 8299662]
24. Members of the National Heart, Lung, and Blood Institute working group on insomnia. Insomnia: assessment and management in primary care. From the NHLBI website.
25. Food and Drug Administration. Sonata (zaleplon) capsules. [March 14, 2007: King] MedWatch drug labeling changes. Rockville, MD; April 2007. From FDA website.
a. King Pharmaceuticals, Inc. Sonata (zaleplon) capsules prescribing information. Bristol, TN; 2002 Oct 2.
More about zaleplon
Consumer resources
Professional resources
Other brands: Sonata
Related treatment guides