Class: Vitamin B Complex
VA Class: VT109
Chemical Name: 2-methyl-3-hydroxy-4,5-bis (hydroxymethyl) pyridine hydrochloride
CAS Number: 58-56-0

Introduction
Water-soluble, B complex vitamin.a
Uses for Pyridoxine Hydrochloride
Pyridoxine Deficiency
Treatment of vitamin B6 deficiency.a b
Dietary Requirements
Adequate intake needed to prevent vitamin B6 deficiency.157
Adequate intake of pyridoxine can be accomplished through consumption of fortified ready-to-eat cereals; meals containing substantial portions of meat, fish, or poultry; white potatoes and other starchy vegetable; and noncitrus fruits.157
Recommended Dietary Allowance (RDA) in adults based on a plasma pyridoxal phosphate concentration of 5 ng/mL.157
Adequate intake (AI) established for infants ≤6 months of age based on observed mean vitamin B6 intake of infants fed principally human milk; AI for infants 7–12 months of age based on AI for younger infants and data in adults.157
RDA for children 1–18 years of age based on data in adults.157
Pyridoxine-dependent Seizures
Treatment of pyridoxine-dependent seizures.159 a b
Metabolic Disorders
Xanthurenic aciduria, cystathioninuria, and homocystinuria resulting from genetic abnormalities may respond to high doses of pyridoxine.a
Prevention or Treatment of Drug-induced Neurotoxicity
Prevent or treat neuropathy in patients receiving isoniazid.a b Pyridoxine prophylaxis recommended in isoniazid-treated individuals with nutritional deficiency (e.g., meat and milk-deficient diet), diabetes mellitus, HIV infection, renal failure, alcoholism, and in exclusively breast-fed infants, pregnant women, and lactating women.c d
Also has been used to prevent or treat neurotoxic adverse effects (e.g., peripheral neuropathy) associated with ethionamide or capecitabine.a b
Adjunct for treatment of acute toxicity resulting from isoniazid overdosage.a b
Mushroom Toxicity
Adjunct for treatment of acute toxicity caused by mushrooms† of the genus Gyromitra.153 154 155 Used to correct marked neurologic effects (e.g., seizures, coma) induced by methylhydrazine (produced by hydrolysis of the toxins in these mushrooms).153 154 155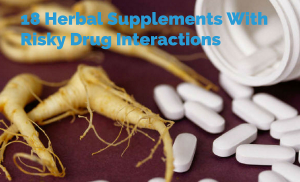 Pyridoxine Hydrochloride Dosage and Administration
Administration
Usually administered orally.a May be administered by IM, IV, or sub-Q injection when oral administration is not feasible.a b
Dosage
Available as pyridoxine hydrochloride; dosage expressed in terms of pyridoxine hydrochloride.a b
Pediatric Patients
Dietary and Replacement Requirements
Oral
Infants ≤6 months of age: Recommended AI is 0.1 mg (0.01 mg/kg) daily.157
Infants 7–12 months of age: Recommended AI is 0.3 mg (0.03 mg/kg) daily.157
Children 1–3 years of age: RDA is 0.5 mg daily.157
Children 4–8 years of age: RDA is 0.6 mg daily.157
Children 9–13 years of age: RDA is 1 mg of daily.157
Boys 14–18 years of age: RDA is 1.3 mg daily.157
Girls 14–18 years of age: RDA is 1.2 mg daily.157
Pyridoxine-dependent Seizures
Oral
Maintenance following parenteral administration: 2–100 mg daily has been recommended.a
IM or IV
10–100 mg has been recommended.a Follow with lifelong oral pyridoxine.a
Adults
Pyridoxine Deficiency
Oral
2.5–10 mg daily.a
After clinical signs of deficiency are corrected, administer a multivitamin preparation containing 2–5 mg of pyridoxine hydrochloride once daily for several weeks.a
IM or IV
10–20 mg daily for 3 weeks.b
Follow with a multivitamin preparation containing 2–5 mg of pyridoxine hydrochloride once daily for several weeks.b
Dietary and Replacement Requirements
Oral
Men and women 19–50 years of age: RDA is 1.3 mg daily.157
Men ≥51 years of age: RDA is 1.7 mg daily.157
Women ≥51 years of age: RDA is 1.5 mg daily.157
Prevention of Drug-induced Neurotoxicity
Oral
CDC recommends 25 mg daily for certain isoniazid-treated patients.c
Isoniazid Overdose
IV followed by IM
Ingestion of >10 g of isoniazid: Dose of pyridoxine hydrochloride equals the amount of isoniazid ingested.b
Initially, 4 g IV; followed by 1 g IM every 30 minutes until the entire dose has been given.b
Mushroom Toxicity†
IV
25 mg/kg infused over 15–30 minutes and repeated as necessary to control effects up to a maximum cumulative dose of 15–20 g daily has been suggested.153 154 155
Prescribing Limits
Adults
Long-term (> 2 months) administration of large dosages (≥ 2 g daily) can cause sensory neuropathy or neuronopathy syndromes.115 120 123
Special Populations
Pregnant Women
RDA for pregnant women is 1.9 mg daily.157
Lactating Women
RDA for lactating women is 2 mg daily.157 Requirements increased in lactating women to ensure adequate concentration of the vitamin in milk (130 ng/mL).157
Cautions for Pyridoxine Hydrochloride
Contraindications
Known sensitivity to pyridoxine or any ingredient in the formulation.b

According to one manufacturer, pyridoxine should not be administered IV to patients with heart disease.a
Warnings/Precautions
General Precautions
Aluminum Content
Some pyridoxine hydrochloride injection preparations contain aluminum that may be toxic.b Aluminum may reach toxic levels with prolonged parenteral administration if kidney function is impaired.b Premature neonates are particularly at risk because their kidneys are immature, and they require large amounts of calcium and phosphate solutions, which contain aluminum.b
Research indicates that patients with impaired kidney function, including premature neonates, who receive parenteral levels of aluminum >4–5 mcg/kg daily accumulate aluminum at levels associated with CNS and bone toxicity.b Tissue loading may occur at even lower rates of administration.b
Specific Populations
Pregnancy
Category A.b
Lactation
Distributed into milk.157 Caution if parenteral preparation is used in nursing women.b
Pediatric Use
Parenteral preparation: Safety and efficacy not established.b
Common Adverse Effects
Usually nontoxic; adverse neurologic effects, nausea, headache, paresthesia, somnolence, increased serum AST, decreased serum folic acid concentrations.a
Interactions for Pyridoxine Hydrochloride
For information regarding isoniazid, see Prevention or Treatment of Drug-induced Neurotoxicity under Uses and Prevention of Drug-induced Neurotoxicity and Isoniazid Overdosage under Dosage and Administration.
Specific Drugs and Laboratory Tests
| Drug | Interaction | Comments |
| --- | --- | --- |
| Anticonvulsants (phenobarbital, phenytoin) | Decreased plasma concentrations of the anticonvulsanta | |
| Levodopa | Pyridoxine interferes with therapeutic effect of levodopaa | Interaction does not occur with levodopa/carbidopaa |
| Test for urobilinogen using Ehrlich's reagent | Possible false-positive resulta | |
Pyridoxine Hydrochloride Pharmacokinetics
Absorption
Bioavailability
Readily absorbed from the GI tract.a
Distribution
Extent
Stored mainly in liver with lesser amounts in muscle and brain.157
Crosses the placenta; plasma concentrations in the fetus 5 times greater than maternal plasma concentrations.a Distributed into milk.157
Plasma Protein Binding
Highly protein bound.a
Elimination
Metabolism
Metabolized to 4-pyridoxic acid in the liver.b
Elimination Route
Metabolite excreted in urine.b
Half-life
15-20 days.b
Stability
Storage
Oral
Tablets
Well-closed container at <40°C ; maintain at 15–30°C.a Protect from light.a
Parenteral
Solution
20–25°C. b Protect from light.b
Actions
An exogenous source of vitamin B6 is required for amino acid, carbohydrate, and lipid metabolism.a b

Natural substances with vitamin B6 activity are pyridoxine in plants and pyridoxal and pyridoxamine in animals.b

Pyridoxamine phosphate and pyridoxal phosphate are active forms of the vitamin.b
Advice to Patients
Importance of informing clinicians of existing or contemplated concomitant therapy, including prescription and OTC drugs as well as concomitant illness.a

Importance of proper dietary habits, including taking appropriate AI or RDA of vitamin B6.a

Importance of women informing clinicians if they are or plan to become pregnant or plan to breast-feed.a

Importance of informing patients of other important precautionary information.a (See Cautions.)
Preparations
Excipients in commercially available drug preparations may have clinically important effects in some individuals; consult specific product labeling for details.
Please refer to the ASHP Drug Shortages Resource Center for information on shortages of one or more of these preparations.
* available from one or more manufacturer, distributor, and/or repackager by generic (nonproprietary) name
Pyridoxine Hydrochloride

| Routes | Dosage Forms | Strengths | Brand Names | Manufacturer |
| --- | --- | --- | --- | --- |
| Bulk | Powder* | | | |
| Oral | Tablets | 10 mg* | | |
| | | 25 mg* | | |
| | | 50 mg* | | |
| | | 100 mg* | | |
| | | 200 mg* | | |
| | | 250 mg* | | |
| | | 500 mg* | | |
| | Tablets, extended-release | 200 mg* | | |
| Parenteral | Injection | 100 mg/mL* | | |
Pyridoxine hydrochloride also is commercially available in combination with other vitamins, minerals, amino acids, infant formulas, and protein supplements. For IV infusion, pyridoxine hydrochloride is also commercially available in combination with other vitamins in caloric and electrolyte solutions.a
AHFS DI Essentials. © Copyright 2018, Selected Revisions September 1, 2007. American Society of Health-System Pharmacists, Inc., 4500 East-West Highway, Suite 900, Bethesda, Maryland 20814.
† Use is not currently included in the labeling approved by the US Food and Drug Administration.
References
115. Schaumburg H, Kaplan J, Windebank A et al. Sensory neuropathy from pyridoxine abuse: a new megavitamin syndrome. N Engl J Med. 1983; 309:445-8. [PubMed 6308447]
116. Wilcken DEL, Wilcken B, Dudman NPB et al. Homocystinuria—the effects of betaine in the treatment of patients not responsive to pyridoxine. N Engl J Med. 1983; 309:448-53. [PubMed 6877313]
117. Watson S, Lacouture PG, Lovejoy FH. Single high-dose pyridoxine treatment for isoniazid overdose. JAMA. 1981; 246:1102-4. [PubMed 7265398]
120. Schaumburg H. Sensory neuropathy from pyridoxine abuse. N Engl J Med. 1984; 310:197-8. [PubMed 6318110]
121. Krinke G, Schaumburg HH, Spencer PS et al. Pyridoxine megavitaminosis produces degeneration of peripheral sensory neurons (sensory neuronopathy) in the dog. Neurotoxicology. 1981; 2:13-24. [PubMed 15622720]
122. Berger A, Schaumburg HH. More on neuropathy from pyridoxine abuse. N Engl J Med. 1984; 311:986-7. [PubMed 6472428]
123. Vasile A, Goldberg R, Kornberg B. Pyridoxine toxicity: report of a case. J Am Osteopath Assoc. 1984; 83:790-1. [PubMed 6469731]
124. Phillips WEJ, Mills JHL, Charbonneau SM et al. Subacute toxicity of pyridoxine hydrochloride in the beagle dog. Toxicol Appl Pharmacol. 1978; 44:323-33. [PubMed 675705]
125. Dalton K. Pyridoxine overdose in premenstrual syndrome. Lancet. 1985; 1:1168-9. [PubMed 2860378]
126. Premenstrual syndrome: a report by the American Council on Science and Health. Meister KA, ed. Summit, NJ: American Council on Science and Health; 1985; (Jul):13-5.
127. Abraham GE. Nutritional factors in the etiology of the premenstrual tension syndromes. J Reprod Med. 1983; 28:446-64. [PubMed 6684167]
128. Pariser SF, Stern SL, Shank ML et al. Premenstrual syndrome: concerns, controversies, and treatment. Am J Obstet Gynecol. 1985; 153:599-604. [PubMed 3933354]
129. Stokes JW, Mendels J. Pyridoxine and premenstrual tension. Lancet. 1972; 1:1177-8. [PubMed 4113076]
130. Hagen I, Nesheim BI, Tuntland T. No effect of vitamin B-6 against premenstrual tension: a controlled clinical study. Acta Obstet Gynecol Scand. 1985; 64:667-70. [PubMed 3914180]
131. Williams MJ, Harris RI, Dean BC. Controlled trial of pyridoxine in the premenstrual syndrome. J Int Med Res. 1985; 13:174-9. [PubMed 3891456]
132. Chakmakjian ZH. A critical assessment of therapy for the premenstrual tension syndrome. J Reprod Med. 1983; 28:532-8. [PubMed 6415280]
133. Brush MG, Perry M. Pyridoxine and the premenstrual syndrome. Lancet. 1:1399. Letter.
150. Yendt ER, Cohanim M. Response to a physiologic dose of pyridoxine in type I primary hyperoxaluria. N Engl J Med. 1985; 312:953-7. [PubMed 3974685]
151. Harati Y, Niakan E. Hydrazine toxicity, pyridoxine therapy, and peripheral neuropathy. Ann Intern Med. 1986; 104:728-9. [PubMed 3008620]
152. de Zegher F, Przyrembel H et al. Successful treatment of infantile type I primary hyperoxaluria complicated by pyridoxine toxicity. Lancet. 1985; 2:392-3.
153. Hanrahan JP, Gordon MA. Mushroom poisoning: case reports and a review of therapy. JAMA. 1984; 251:1057-61. [PubMed 6420582]
154. Gosselin RE, Smith RP, Hodge HC. Clinical toxicology of commercial products. 5th ed. Baltimore: Williams & Wilkins; 1984:II-247,III-294-5.
155. George ME, Pinkerton MK, Back KC. Therapeutics of monomethylhydrazine intoxication. Toxicol Appl Pharmacol. 1982; 63:201-8. [PubMed 7089971]
156. National Research Council Food and Nutrition Board Subcommittee on the Tenth Edition of the RDAs. Recommended dietary allowances. 10th ed. Washington, DC: National Academy Press; 1989:142-50.
157. Standing Committee on the Scientific Evaluation of Dietary Reference Intakes of the Food and Nutrition Board, Institute of Medicine, National Academy of Sciences. Dietary reference intakes for thiamin, riboflavin, niacin, vitamin B6, folate, vitamin B12, pantothenic acid, biotin, and choline. Washington, DC: National Academy Press; 1998. (Prepublication copy uncorrected proofs.)
158. Committee on Infectious Diseases, American Academy of Pediatrics. 1997 Red book: report of the Committee on Infectious Diseases. 24th ed. Elk Grove Village, IL: American Acdemy of Pediatrics; 1997:344-7.
159. Gospe SM. Current perspectives on pyridoxine-dependent seizures. J Pediatr. 1998; 132:919-23. [PubMed 9627579]
160. Rimm EB, Willett WC, Hu FB et al. Folate and vitamin B6 from diet and supplements in relation to risk of coronary heart disease among women. JAMA. 1998; 279:359-64. [PubMed 9459468]
161. McCully KS. Homocysteine, folate, vitamin B6, and cardiovascular disease. JAMA. 1998; 279:392-3. [PubMed 9459475]
162. Centers for Disease Control and Prevention. Prevention and treatment of tuberculosis among patients infected with human immunodeficiency virus: principles of therapy and revised recommendations. MMWR. 1998; 47(No. RR-20):1-58.
163. Berg D. Managing the side effects of chemotherapy for colorectal cancer. Semin Oncol. 1998; 25(Suppl 11):53-9. [PubMed 9786317]
164. Oncologic Drugs Advisory Committee Meeting. 56th meeting. Bethesda, MD: Food and Drug Administration; 1998 Mar 19.
165. Schless JM, Allison RF, Inglis RM et al. The use of ethionamide in combined drug regimens in the retreatment of isoniazid-resistant pulmonary tuberculosis. Am Rev Resp Dis. 1965; 91:728-37. [PubMed 14280946]
166. Wyeth. Trecator-SC (ethionamide) tablets prescribing information. In: Physicians' desk reference. 54th ed. Montvale, NJ: Medical Economics Company Inc; 2000:3327-8.
a. AHFS drug information 2007. McEvoy GK, ed. Pyrodoxine. Bethesda, MD: American Society of Health-Systems Pharmacists; 2007: 3624-6.
b. Abraxis Pharmaceuticals. Pyridoxine Hydrochloride injection prescribing information. Schaumburg, IL; 2005 Jun.
c. Centers for Disease Control and Prevention. Treatment of tuberculosis, American Thoracic Society, CDC, and Infectious Diseases Society of America. MMWR Morb Mortal Wkly Rep. 2003; 52(No. RR-11):1-77.
d. American Academy of Pediatrics. 2006 Red Book: Report of the Committee on Infectious Diseases. 27th ed. Elk Grove Village, IL: American Academy of Pediatrics; 2006.
More about pyridoxine
Consumer resources
Professional resources
Related treatment guides