Methylnaltrexone Bromide
Class: GI Drugs, Miscellaneous
Chemical Name: (R)-N-(cyclopropylmethyl) noroxymorphone methobromide
Molecular Formula: C21H26NO4Br
CAS Number: 73232-52-7
Brands: Relistor
Introduction
Peripherally acting μ-opiate receptor antagonist;1 2 3 4 7 8 9 12 13 quaternary amine derivative of naltrexone.4 7 9 11 13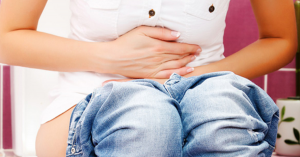 Uses for Methylnaltrexone Bromide
Opiate-induced Constipation
Treatment of opiate-induced constipation in patients with advanced illness who are receiving palliative care and have had an insufficient response to laxative therapy.1 2
Methylnaltrexone Bromide Dosage and Administration
Administration
Sub-Q Administration
Administer by sub-Q injection into the upper arm, abdomen, or thigh.1 Use abdomen or thigh for self-administration; may use upper arm if not self-administered.1
Rotate injection sites.1 Do not inject into areas where skin is bruised, tender, red, hard, or where scars or stretch marks are present.1
Dosage
Available as methylnaltrexone bromide; dosage expressed in terms of the salt.1
Adults
Opiate-induced Constipation
Sub-Q
Base dosage on patient's weight (see Table 1).1 Give one dose every other day as needed.1 Do not exceed one dose per 24-hour period.1
Determine injection volume by multiplying the patient's weight in kg by 0.0075 (or in pounds by 0.0034) and rounding up to nearest 0.1 mL.1
Table 1. Methylnaltrexone Injection Volume and Dosage

| Patient Weight (kg) | Injection Volume | Dosage |
| --- | --- | --- |
| <38 | See below | 0.15 mg/kg1 2 |
| 38 to <62 | 0.4 mL | 8 mg1 2 |
| 62 to 114 | 0.6 mL | 12 mg1 2 |
| >114 | See below | 0.15 mg/kg1 2 |
Prescribing Limits
Adults
Opiate-induced Constipation
Sub-Q
Maximum one dose per 24-hour period.1 2 Use beyond 4 months not studied.1
Special Populations
Hepatic Impairment
No dosage adjustment required in mild or moderate hepatic impairment; not studied in patients with severe hepatic impairment.1 10
Renal Impairment
Mild or moderate renal impairment: Dosage adjustment not required.1
Severe renal impairment (<30 mL/minute): Decrease dosage by 50%.1 2 (See Special Populations under Pharmacokinetics.)
End-stage renal disease requiring dialysis: Not studied.1 10
Geriatric Patients
No dosage adjustment required.1
Cautions for Methylnaltrexone Bromide
Contraindications
Patients with known or suspected GI obstruction or at increased risk for recurrent GI obstruction.15 (See GI Perforation under Cautions.)
Warnings/Precautions
GI Perforation
GI perforation reported in patients with underlying conditions that may be associated with localized or diffuse reduction of structural integrity in the GI tract wall (e.g., peptic ulcer disease, Ogilvie's syndrome, diverticular disease, infiltrative GI tract malignancies or peritoneal metastases).15 Carefully consider risks and benefits of methylnaltrexone in patients with these conditions or with other conditions that might result in impaired integrity of the GI tract wall (e.g., Crohn's disease).15
Monitor patients receiving methylnaltrexone for the development of severe, persistent, or worsening abdominal pain.15 Discontinue the drug if such symptoms occur.15
Severe or Persistent Diarrhea
Discontinue if severe or persistent diarrhea develops.1
Opiate Withdrawal
Symptoms consistent with opiate withdrawal (e.g., hyperhidrosis, chills, diarrhea, abdominal pain, anxiety, irritability, yawning) reported.15
Patients with disruptions in the blood-brain barrier may be at increased risk for opiate withdrawal or reduced analgesia; carefully consider risks and benefits of methylnaltrexone in such patients, and monitor these patients for adequacy of analgesia and symptoms of opiate withdrawal.15
Peritoneal Catheters
Not studied in patients with peritoneal catheters.1
Abuse and Dependence
No known risk of abuse or dependency.1
Specific Populations
Pregnancy
Category C.15
Use only if potential benefits justify potential risk to fetus.15 No adequate and well-controlled studies in pregnant women.15 Because of the immature fetal blood-brain barrier, use of methylnaltrexone during pregnancy may precipitate opiate withdrawal in the fetus.15 No adverse effects on embryofetal development observed in animal studies.15
Lactation
Distributed into milk in rats; not known whether distributed into human milk.1 Because of the potential for serious adverse effects, including opiate withdrawal, in nursing infants, discontinue nursing or the drug.15
Pediatric Use
Safety and efficacy not established in children <18 years of age.1 14
Geriatric Use
No substantial differences in safety and efficacy relative to younger adults.1
Hepatic Impairment
Systemic exposure not substantially altered in patients with mild or moderate hepatic impairment (Child-Pugh class A or B).1 Not studied in patients with severe hepatic impairment.1 10
Renal Impairment
Dosage adjustments necessary based on degree of renal impairment.1 (See Renal Impairment under Dosage and Administration.)
Not studied in patients with end-stage renal disease requiring dialysis.1 10
Common Adverse Effects
Transient abdominal pain,1 2 7 9 flatulence,1 2 4 7 9 nausea,1 2 7 dizziness,1 2 7 diarrhea.1 2 7
Interactions for Methylnaltrexone Bromide
Weak inhibitor of CYP2D6 in vitro;1 2 13 no substantial inhibitory effect on CYP isoenzymes 1A2, 2A6, 2C9, 2C19, or 3A4.1
Renally Excreted Drugs
Potential for interactions with drugs eliminated by active renal tubular secretion not studied.1
Specific Drugs
| Drug | Interaction |
| --- | --- |
| Dextromethorphan | No substantial effect on metabolism of dextromethorphan1 2 13 |
Methylnaltrexone Bromide Pharmacokinetics
Absorption
Bioavailability
Rapidly absorbed following sub-Q administration.1
Onset
Laxation within 30 minutes in about 30% of patients; within 4 hours in about 50–60% of patients.1
Distribution
Extent
Moderate tissue distribution.1
Distributed into milk in rats; not known whether distributed into human milk.1
Plasma Protein Binding
11–15%.1 13
Elimination
Metabolism
Metabolized to several minor metabolites.1 Not appreciably demethylated to form naltrexone.1 4 13
Elimination Route
Excreted principally as unchanged drug in urine (50%) and in feces.1 13
Half-life
Approximately 8 hours.1
Special Populations
Mild or moderate hepatic impairment does not affect systemic exposure; not studied in patients with severe hepatic impairment.1 10
Severe renal impairment (Clcr <30 mL/minute) decreases renal clearance 8- to 9-fold and doubles AUC.1 (See Renal Impairment under Dosage and Administration.)
Not studied in patients with end-stage renal disease requiring dialysis.1 10
Stability
Storage
Parenteral
Solution
20–25°C (may be exposed to 15–30°C).1 Do not freeze; protect from light.1 Vials for single use only; discard remainder.1
Once drawn into syringe, if immediate administration is not possible, store at room temperature; administer within 24 hours.1
Actions
Peripherally acting μ-opiate receptor antagonist;1 7 8 9 12 13 quaternary amine derivative of naltrexone.4 7 9 11 13

Blocks μ-opiate receptors in the GI tract, blocking intestinal smooth muscle relaxation caused by opiates and thereby reversing opiate-induced slowing of GI transit time.1 2 4

Does not readily cross blood-brain barrier; therefore, does not affect opiate analgesic activity or precipitate opiate withdrawal, unlike centrally active opiate antagonists (e.g., naltrexone, naloxone).1 2 3 4 5 7 8 9 11 12 13

Exhibits greater affinity for μ-opiate receptors than for κ-opiate receptors; does not interact with δ-opiate receptors nor substantially bind to nonopiate receptors.9 12 13

2–4% of the opiate antagonist activity and potency of naloxone;13 possesses some μ-receptor agonist activity.6 12 13
Advice to Patients
Importance of patient and/or caregiver reading the manufacturer's patient information prior to initiation of therapy and with each refill.1

Advise patients to use the prescribed needles and syringes when administering methylnaltrexone.1

Importance of discontinuing methylnaltrexone therapy following cessation of opiate analgesic therapy.1

For self-administration, instruct patient and/or caregiver regarding proper dosage and administration, including the use of aseptic technique and proper disposal of needles and syringes.1

Importance of never taking more than one dose in a 24-hour period.1

Advise patients that laxation may occur within 30 minutes after a dose and that close proximity to a toilet is advised after drug administration.1

Possible risk of GI perforation.15 Importance of discontinuing methylnaltrexone and promptly seeking medical attention if unusually severe, persistent, or worsening abdominal pain occurs.15

Potential for symptoms consistent with opiate withdrawal (e.g., sweating, chills, diarrhea, abdominal pain, anxiety, irritability, yawning) to occur.15

Importance of discontinuing methylnaltrexone and informing clinician if severe or persistent diarrhea occurs or if adverse effects (e.g., transient abdominal pain, nausea, vomiting) persist or worsen during therapy.1

Importance of women informing clinicians if they are or plan to become pregnant or plan to breast-feed.1 Advise women that methylnaltrexone use during pregnancy may precipitate fetal opiate withdrawal because the fetal blood-brain barrier is immature.15 Advise women not to breast-feed while receiving the drug because of the potential for opiate withdrawal in nursing infants.15

Importance of informing clinicians of existing or contemplated concomitant therapy, including prescription and OTC drugs.1

Importance of informing patients of other important precautionary information.1 (See Cautions.)
Preparations
Excipients in commercially available drug preparations may have clinically important effects in some individuals; consult specific product labeling for details.
Please refer to the ASHP Drug Shortages Resource Center for information on shortages of one or more of these preparations.
Methylnaltrexone Bromide

| Routes | Dosage Forms | Strengths | Brand Names | Manufacturer |
| --- | --- | --- | --- | --- |
| Parenteral | Injection, for subcutaneous use | 12 mg/0.6 mL | Relistor (with syringe, retractable 27-gauge needle, and alcohol swabs) | Salix |
AHFS DI Essentials. © Copyright 2018, Selected Revisions February 25, 2016. American Society of Health-System Pharmacists, Inc., 4500 East-West Highway, Suite 900, Bethesda, Maryland 20814.
References
1. Wyeth Pharmaceuticals. Relistor (methylnaltrexone bromide) subcutaneous injection prescribing information. Philadelphia, PA; 2008 Apr.
2. Anon. Methylnaltrexone (Relistor) for opioid-induced constipation. Med Lett Drugs Ther. 2008; 50:63-4.
3. McNicol ED, Boyce D, Schumann R et al. Mu-opioid antagonists for opioid-induced bowel dysfunction. Cochrane Database Syst Rev. 2008; 2:CD006332.
4. Kraft MD. Emerging pharmacologic options for treating postoperative ileus. Am J Health-Syst Pharm. 2007; 64(Suppl 13):S13-20. [PubMed 17909271]
5. Becker G, Galandi D, Blum HE. Peripherally acting opioid antagonists in the treatment of opiate-related constipation: a systematic review. J Pain Symptom Manage. 2007; 35:547-65.
6. Beattie DT, Cheruvu M, Mai N et al. The in vitro pharmacology of the peripherally restricted opioid receptor antagonists, alvimopan, ADL 08-0011 and methylnaltrexone. Naunyn Schmiedebergs Arch Pharmacol. 2007; 375:205-20. [PubMed 17340127]
7. Thomas J, Karver S, Cooney GA et al. Methylnaltrexone for opioid-induced constipation in advanced illness. N Engl J Med. 2008; 358:2332-43. [PubMed 18509120]
8. Berde C, Nurko S. Opioid side effects— mechanism-based therapy. N Engl J Med. 2008; 358:2400-2. [PubMed 18509126]
9. Yuan CS. Methylnaltrexone mechanisms of action and effects on opioid bowel dysfunction and other opioid adverse effects. Ann Pharmacother. 2007; 41:984-93. [PubMed 17504835]
10. Food and Drug Administration. Center for Drug Evaluation and Research: Application number 21–964: Medical Review(s). From FDA website .
11. Shaiova L, Rim F, Friedman D et al. A review of methylnaltrexone, a peripheral opioid receptor antagonist, and its role in opioid-induced constipation. Palliat Support Care. 2007; 5:161-6. [PubMed 17578067]
12. Reichle FM, Conzen PF. Methylnaltrexone, a new peripheral μ-receptor antagonist for the prevention and treatment of opioid-induced extracerebral side effects. Curr Opin Investig Drugs. 2008; 9:90-100. [PubMed 18183536]
13. Kraft MD. Methylnaltrexone, a new peripherally acting mu-opioid receptor antagonist being evaluated for the treatment of postoperative ileus. Expert Opin Investig Drugs. 2008; 17:1365-77. [PubMed 18694369]
14. Wyeth Laboratories, Collegeville, PA: Personal communication.
15. Salix. Relistor (methylnaltrexone bromide) subcutaneous injection prescribing information. Raleigh, NC; 2014 Sep.
More about methylnaltrexone
Consumer resources
Professional resources
Other brands: Relistor
Related treatment guides