Class: Centrally Acting Skeletal Muscle Relaxants
VA Class: MS200
Chemical Name: 3-(5H-dibenzo[a,d]cyclohepten-5-ylidine)-N,N-dimethyl-1-propanamine hydrochloride
Molecular Formula: C20H21N•HCl
CAS Number: 6202-23-9
Brands: Flexeril
Introduction
Centrally acting skeletal muscle relaxant; structurally and pharmacologically related to tricyclic antidepressants.101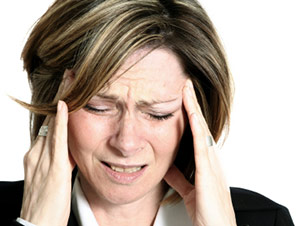 Uses for Cyclobenzaprine
Muscular Conditions
Adjunct to rest and physical therapy for the relief of muscular spasm associated with acute, painful musculoskeletal conditions.101
If pharmacologic therapy is required for acute low back pain (usually a benign and self-limiting condition105 106 108 ), an analgesic (e.g., acetaminophen, NSAIA) generally is recommended.104 105 106 108 117 Skeletal muscle relaxants may be used alone or in combination with analgesics for short-term relief; however, consider high incidence of adverse effects (e.g., CNS effects).104 106 107 108 Use skeletal muscle relaxants with caution and weigh risks against benefits.104 106 107 108
Various skeletal muscle relaxants appear to have comparable efficacy for low back pain relief.104 106 108 109
Insufficient evidence to indicate whether cyclobenzaprine enhances the effects of aspirin or other analgesics, or vice versa, in the management of painful musculoskeletal conditions.101
Cyclobenzaprine is ineffective for the treatment of cerebral or spinal disease-associated spasticity or in children with cerebral palsy.101
Cyclobenzaprine Dosage and Administration
Administration
Administer orally.101
Dosage
Available as cyclobenzaprine hydrochloride; dosage expressed in terms of the salt.101
Pediatric Patients
Muscular Conditions
Oral
Adolescents ≥15 years of age: 5 mg 3 times daily; may increase dosage to 10 mg 3 times daily depending on response.101
Adults
Muscular Conditions
Oral
5 mg 3 times daily; may increase dosage to 10 mg 3 times daily depending on response.101
Prescribing Limits
Pediatric Patients
Muscular Conditions
Oral
Do not administer for more than 2–3 weeks.101
Adults
Muscular Conditions
Oral
Do not administer for more than 2–3 weeks.101
Special Populations
Hepatic Impairment
Initiate with caution in patients with mild hepatic impairment.101 Consider less frequent dosing; start with 5-mg dose and increase slowly.101
Use not recommended in patients with moderate or severe hepatic impairment.101
Geriatric Patients
Consider less frequent dosing; start with 5-mg dose and increase slowly.101
Cautions for Cyclobenzaprine
Contraindications
Known hypersensitivity to cyclobenzaprine or any ingredient in the formulation.101

Concomitant or recent (within 14 days) therapy with MAO inhibitor.101

Acute recovery phase of MI.101

Arrhythmias, heart block or conduction disorders, or CHF.101

Hyperthyroidism.101
Warnings/Precautions
Warnings
Similarity to Tricyclic Antidepressants
Shares the toxic potentials of tricyclic antidepressants; observe the usual precautions associated with tricyclic antidepressant therapy.101 a
Cardiac Effects
Arrhythmias, sinus tachycardia, prolongation of the conduction time leading to MI, and stroke reported with tricyclic antidepressants.101
CNS Effects
May cause serious CNS effects, especially when recommended dosage is exceeded.101
Performance of activities requiring mental alertness or physical coordination may be impaired.101
Concurrent use of other CNS depressants may potentiate CNS depression.101 (See Interactions: Specific Drugs.)
General Precautions
Anticholinergic Effects
Potential for adverse anticholinergic effects.101 Use with caution in patients with history of urinary retention, angle-closure glaucoma, or increased intraocular pressure or in patients receiving anticholinergic drugs.101
Specific Populations
Pregnancy
Category B.101 a
Lactation
Not known whether cyclobenzaprine is distributed into milk; however, distribution into milk is likely, since other tricyclic drugs distribute into milk.101 b Use with caution.101 a b
Pediatric Use
Safety and efficacy not established in children <15 years of age.101
Geriatric Use
Increased plasma concentrations.101
Increased frequency and severity of adverse effects (with or without concomitant drug therapy).101 Increased risk of adverse CNS effects (e.g., hallucinations, confusion, sedation), adverse cardiovascular effects resulting in falls or other sequelae, and interactions with other drugs or diseases.101
Use only if clearly needed.101 Cautious dosing recommended.101 (See Geriatric Patients under Dosage and Administration.)
Hepatic Impairment
Increased plasma concentrations and susceptibility to sedation.101
Initiate with caution in patients with mild hepatic impairment.101 (See Hepatic Impairment under Dosage and Administration.)
Use not recommended in patients with moderate or severe hepatic impairment.101
Common Adverse Effects
Drowsiness, dry mouth, dizziness, fatigue, headache.101
Interactions for Cyclobenzaprine
Metabolized by CYP3A4, 1A2, and (to a lesser extent) 2D6.101
Shares the drug interaction potential of tricyclic antidepressants; consider the usual interactions of tricyclic antidepressant therapy.101
Specific Drugs
| Drug | Interaction | Comments |
| --- | --- | --- |
| Aspirin | No substantial change in plasma concentrations or bioavailability of either drug101 | |
| CNS depressants (e.g., alcohol, barbiturates) | Additive effects101 | |
| Hypotensive agents (e.g., guanethidine) | May block uptake and antihypertensive effects of guanethidine and other similarly acting drugs101 | |
| MAO inhibitors | Possible hyperpyretic crisis, seizures, and death101 | Cyclobenzaprine contraindicated in patients currently or recently (within 14 days) receiving MAO inhibitor101 |
| Naproxen | Possible increased risk of drowsiness101 | |
| Tramadol | Increased risk of seizures101 | |
Cyclobenzaprine Pharmacokinetics
Absorption
Bioavailability
Well absorbed following oral administration110 111 but appears to undergo first-pass metabolism;112 113 115 mean oral bioavailability is 33–55%.101 110 111 113 114 Undergoes enterohepatic circulation.101 110 113
Special Populations
In patients ≥65 years of age, mean steady-state AUC is about 1.7 times greater than AUC in younger adults.101
In patients with mild to moderate hepatic impairment, peak plasma concentration and AUC are twice the values in healthy individuals.101 110
Distribution
Extent
Widely distributed into most body tissues.110
Plasma Protein Binding
About 93%.101 111
Elimination
Metabolism
Extensively metabolized in the liver via oxidation and conjugation.101 110 112 113 115 Oxidative N-demethylation mediated by CYP3A4, 1A2, and (to a lesser extent) 2D6.101 110
Elimination Route
Eliminated mainly in urine as inactive glucuronide metabolites; <1% eliminated as unchanged drug.101 110 112 113
Half-life
About 18 hours (range: 8–37 hours).101 110
Stability
Storage
Oral
Tablets
25°C (may be exposed to 15–30°C).101
Actions
CNS depressant with sedative and skeletal muscle relaxant effects.101 a

Precise mechanism of action not known.101 a Does not directly relax skeletal muscle and, unlike neuromuscular blocking agents, does not depress neuronal conduction, neuromuscular transmission, or muscle excitability.101 a

Like tricyclic antidepressants, potentiates the effects of norepinephrine and has anticholinergic effects.101 a
Advice to Patients
Potential for drug to impair mental alertness and physical coordination, particularly when used with alcohol or other CNS depressants.101 Use caution when driving or operating machinery.101

Potential for more frequent or severe adverse effects in geriatric patients.101

Importance of women informing their clinician if they are or plan to become pregnant or plan to breast-feed.101 a b

Importance of informing clinicians of existing or contemplated concomitant therapy, including prescription and OTC drugs as well as any concomitant illnesses.101 a b

Importance of informing patients of other important precautionary information.101 (See Cautions.)
Preparations
Excipients in commercially available drug preparations may have clinically important effects in some individuals; consult specific product labeling for details.
Please refer to the ASHP Drug Shortages Resource Center for information on shortages of one or more of these preparations.
* available from one or more manufacturer, distributor, and/or repackager by generic (nonproprietary) name
Cyclobenzaprine Hydrochloride

| Routes | Dosage Forms | Strengths | Brand Names | Manufacturer |
| --- | --- | --- | --- | --- |
| Oral | Tablets, film-coated | 5 mg | Flexeril | McNeil |
| | | 10 mg* | Flexeril | McNeil |
AHFS DI Essentials. © Copyright 2018, Selected Revisions November 18, 2012. American Society of Health-System Pharmacists, Inc., 4500 East-West Highway, Suite 900, Bethesda, Maryland 20814.
References
Only references cited for selected revisions after 1984 are available electronically.
100. Gatter RA. Pharmacotherapeutics in fibrositis. Am J Med. 1986; 81(Suppl 3A):63-6. [PubMed 3464210]
101. McNeil. Cyclobenzaprine hydrochloride (Flexeril) tablets prescribing information. Fort Washington, PA: 2003 Feb.
102. Liebelt EL, Francis PD. Cyclic Antidepressants. In: Goldfrank's Toxicologic Emergencies. 7th Ed. 2002. McGraw-Hill New York, NY.
103. Borenstein DG, Korn S. Efficacy of a low-dose regimen of cyclobenzaprine acute skeletal muscle spasm: results of two placebo-controlled trials. Clin Ther. 2003; 25:1056-73. [PubMed 12809957]
104. van Tulder MW, Touray T, Furlan AD et al. Muscle relaxants for non-specific low back pain. Cochrane Database Syst Rev. 2003; :CD004252. [PubMed 12804507]
105. Roelofs PD, Deyo RA, Koes BW et al. Non-steroidal anti-inflammatory drugs for low back pain. Cochrane Database Syst Rev. 2008; :CD000396. [PubMed 18253976]
106. Chou R, Qaseem A, Snow V et al. Diagnosis and treatment of low back pain: a joint clinical practice guideline from the American College of Physicians and the American Pain Society. Ann Intern Med. 2007; 147:478-91. [PubMed 17909209]
107. Institute for Clinical Systems Improvement. Health care guideline: adult acute and subacute low back pain. 15th ed. Bloomington, MN; 2012 Jan. From the ICSI website
108. Toth PP, Urtis J. Commonly used muscle relaxant therapies for acute low back pain: a review of carisoprodol, cyclobenzaprine hydrochloride, and metaxalone. Clin Ther. 2004; 26:1355-67. [PubMed 15530999]
109. See S, Ginzburg R. Skeletal muscle relaxants. Pharmacotherapy. 2008; 28:207-13. [PubMed 18225966]
110. Winchell GA, King JD, Chavez-Eng CM et al. Cyclobenzaprine pharmacokinetics, including the effects of age, gender, and hepatic insufficiency. J Clin Pharmacol. 2002;42:61-9. IDIS 475544
111. Hucker HB, Stauffer SC, Balletto AJ et al. Physiological disposition and metabolism of cyclobenzaprine in the rat, dog, rhesus monkey, and man. Drug Metab Dispos. 1978; 6:659-72. [PubMed 33029]
112. Hucker HB, Stauffer SC, Albert KS et al. Plasma levels and bioavailability of cyclobenzaprine in human subjects. J Clin Pharmacol. 1977; Nov-Dec:719-27.
113. Till AE, Constanzer ML, Demetriades J et al. Evidence for route dependent biotransformation of cyclobenzaprine hydrochloride. Biopharm Drug Dispos. 1982; 3:19-28. [PubMed 7082776]
114. Nugent LW, Irvin JD, Till AE et al. Cyclobenzaprine hydrochloride: Pharmacokinetics and bioavailability following oral and intramuscular administration. J Clin Pharmacol. 1982; 22(Suppl): 12A.
115. Hucker HB, Stauffer SC. GLC determination of cyclobenzaprine in plasma and urine. J Pharm Sci. 1976; 65:1253-5. [PubMed 978450]
117. Boothby LA, Doering PL, Hatton RC. Carisoprodol: a marginally effective skeletal muscle relaxant with serious abuse potential. Hosp Pharm. 2003; 38:337-45.
a. AHFS Drug Information 2003. McEvoy GK, ed. Cyclobenzaprine hydrochloride. Bethesda, MD: American Society of Health-System Pharmacists; 2004:1330-2.
b. AHFS Drug Information 2003. McEvoy GK, ed. Tricyclic antidepressants general statement. Bethesda, MD: American Society of Health-System Pharmacists; 2004:2234-41.
More about cyclobenzaprine
Consumer resources
Professional resources
Other brands: Flexeril, Amrix, Fexmid
Related treatment guides