Generic Name: tiotropium inhalation (tye oh TROE pee um)
Brand Names: Spiriva
What is Spiriva?
Spiriva (tiotropium) is a bronchodilator that relaxes muscles in the airways and increases air flow to the lungs.
Spiriva is used to prevent bronchospasm (narrowing of the airways in the lungs) in adults with COPD (chronic obstructive pulmonary disease), including bronchitis and emphysema.
Spiriva is also used to prevent asthma attacks in adults and children who are at least 6 years old.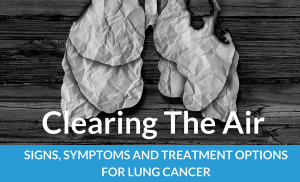 Important information
A Spiriva capsule is for use only in the HandiHaler device. Do not take the capsule by mouth. Use only one capsule at a time.
Before using tiotropium, tell your doctor if you have narrow-angle glaucoma, or an enlarged prostate or bladder obstruction.
Spiriva is used to prevent bronchospasm attacks. Do not use this medication to treat a bronchospasm attack that has already begun. It will not work fast enough to reverse your symptoms. Use only a fast-acting inhalation medication to treat an attack.
Before taking this medicine
You should not use Spiriva if you are allergic to tiotropium or ipratropium (Atrovent, Combivent, DuoNeb).
To make sure this medicine is safe for you, tell your doctor if you have:
narrow-angle glaucoma;

kidney disease;

enlarged prostate or urination problems;

if you are allergic to milk; or

if you also take medicine to treat Parkinson's disease, overactive bladder, irritable bowel syndrome, depression, high blood pressure, or muscle spasms.
It is not known whether this medicine will harm an unborn baby. Tell your doctor if you are pregnant or plan to become pregnant.
It is not known whether tiotropium inhalation passes into breast milk or if it could affect the nursing baby. Tell your doctor if you are breast-feeding.
Spiriva is not approved for use by anyone younger than 18 years old.
How should I use Spiriva?
Use Spiriva exactly as prescribed by your doctor. The usual dose of this medicine is 2 inhalations through the mouth once daily. Follow all directions on your prescription label. Do not use this medicine in larger or smaller amounts or for longer than recommended.
Spiriva is not a rescue medicine. It will not work fast enough to treat a COPD flare-up. Your doctor may prescribe a fast-acting inhalation medicine to treat a bronchospasm attack. Tell your doctor if it seems like your medications don't work as well.
Read all patient information, medication guides, and instruction sheets provided to you. Ask your doctor or pharmacist if you have any questions.
Any child using Spiriva inhalation should be supervised by an adult while using this medicine.
Tiotropium inhalation powder (Spiriva HandiHaler) is packaged in capsules that come with a special inhaler device. Each time you use the medicine, load a capsule into the device and click the mouthpiece closed. Push the button on the side of the device to pierce the capsule and release the medicine into the inhalation chamber. You will need 2 inhalations to get the full dose from 1 capsule.
Do not take the capsule by mouth. Spiriva capsules are for use only in the HandiHaler device. Use only 1 capsule at a time. Do not use the HandiHaler device to take any other medicine.
Keep each Spiriva capsule in its blister pack until you are ready to place the capsule into the HandiHaler and use the device. Throw away any capsule that is not used right after you have taken it out of the blister pack. Exposure to air can ruin the capsule.
To be sure this medicine is helping your condition, your lung function will need to be tested on a regular basis.
Use this medicine regularly to get the most benefit. Get your prescription refilled before you run out of medicine completely.
Store at room temperature away from moisture and heat. Do not freeze. Do not store capsules in the HandiHaler device.
Spiriva dosing information
Usual Adult Dose for Chronic Obstructive Pulmonary Disease - Maintenance:
Tiotropium inhalation powder, hard capsule:
-18 mcg (2 inhalations) once a day using the HandiHaler device

Tiotropium, solution for inhalation:
-5 mcg (2 inhalations) once a day

Uses: Long-term maintenance treatment of bronchospasm associated with chronic obstructive pulmonary disease (COPD), including chronic bronchitis and emphysema; to reduce exacerbations in COPD patients
Dosage Information (comprehensive)
What happens if I miss a dose?
Use the missed dose as soon as you remember. Skip the missed dose if it is almost time for your next scheduled dose. Do not use extra medicine to make up the missed dose.
Do not use more than 2 inhalations in a 24-hour period.
What happens if I overdose?
Seek emergency medical attention or call the Poison Help line at 1-800-222-1222.
Overdose symptoms may include dry mouth, eye redness, constipation, stomach pain, and confusion or drowsiness.
What should I avoid while using Spiriva?
Avoid getting the powder from a Spiriva capsule in your eyes. If this does happen, call your doctor.
This medicine may cause dizziness or blurred vision and may impair your thinking or reactions. Be careful if you drive or do anything that requires you to be alert and able to see clearly.
Using Spiriva with other drugs that cause blurred vision, constipation, or difficult urination can worsen these effects. Avoid using cold or allergy medicine, over-the-counter sleep medicine, a muscle relaxer, or medicine to prevent nausea or motion sickness.
Spiriva side effects
Get emergency medical help if you have signs of an allergic reaction to Spiriva: hives, itching; difficult breathing; swelling of your face, lips, tongue, or throat.
Call your doctor at once if you have:
wheezing, choking, or other breathing problems after using this medicine;

blurred vision, eye pain or redness, seeing halos around lights;

sores or white patches on your mouth, lips, or tongue;

pain or burning when you urinate; or

little or no urinating.
Common Spiriva side effects may include:
dry mouth;

blurred vision;

constipation, painful urination;

upset stomach;

chest pain; or

cold symptoms such as stuffy or runny nose, sinus pain, sore throat.
This is not a complete list of side effects and others may occur. Call your doctor for medical advice about side effects. You may report side effects to FDA at 1-800-FDA-1088.
What other drugs will affect Spiriva?
Other drugs may interact with tiotropium inhalation, including prescription and over-the-counter medicines, eye drops, vitamins, and herbal products. Tell each of your health care providers about all medicines you use now and any medicine you start or stop using.
More about Spiriva (tiotropium)
Consumer resources
Other brands: Spiriva Respimat
Professional resources
Related treatment guides
Where can I get more information?
Your pharmacist can provide more information about Spiriva.
Copyright 1996-2017 Cerner Multum, Inc. Version: 10.01. Revision Date: 2017-03-02, 2:58:18 PM.