Flonase:
Avoid These Top 9 Mistakes
Medically reviewed by Leigh Ann Anderson, PharmD. Last updated on Aug 17, 2020.
I'll Just Use Flonase Allergy When My Allergies Flare Up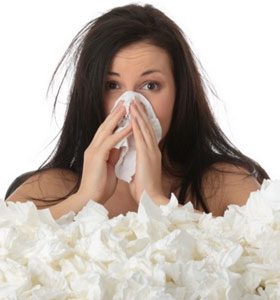 It may take 3 to 4 days of regular use of Flonase Allergy or Flonase Sensimist to feel the full effect during allergy season. For this reason, nasal steroids like fluticasone are most effective when used on a regular basis.
Flonase (fluticasone propionate) Allergy Relief
Used for relief of all nasal and eye-related allergy symptoms, including runny nose, sneezing, itchy nose, nasal congestion, and itchy and watery eyes.
Adults and children 12 years and older - Use 2 sprays (50 mcg/spray) in each nostril once per day for the first week. After the first week you may reduce your dose to 1 to 2 sprays per nostril every day; use the lowest effective dose. If symptoms worsen, you can go back to 2 sprays in each nostril per day. After 6 months of daily use in those 12 years and older – check with your doctor for continued use.
Children 4 to 11 years - With adult supervision, use 1 spray (50 mcg/spray) in each nostril once daily. Talk to your child's doctor if your child needs to use the spray for longer than 2 months a year.
Do not use this product in children under 4 years of age.
Flonase Sensimist (fluticasone furoate) Allergy Relief
Used for seasonal and year-round allergies, including pollen, mold, dust, and pet dander. Flonase Sensimist delivers a fine mist that is alcohol and scent-free.
Adults and children 12 years and older: Give as 2 sprays (27.5 mcg/spray) in each nostril once daily for the first week. After one week, you may use 1 to 2 sprays in each nostril once daily, as needed to treat symptoms. In those 12 years of age and older, check with your doctor for continued use after 6 months of daily use.
Children 2 to 11 years: With adult supervision, give as 1 spray (27.5 mcg/spray) in each nostril once daily. Do not increase this dose, and use the shortest amunt of time needed to control symptoms. Check with your child's doctor if your child needs to use the spray for longer than 2 months a year. Do not use in children under 2 years of age.
Refer to the Over-the-Counter (OTC) Drug Facts Labeling for specific information.
I'll Give My Child the Same Dose That I Use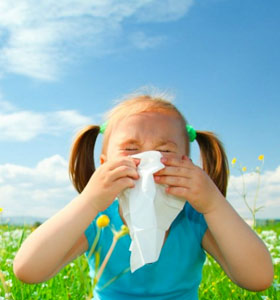 Wrong. Kids are not just small adults. There is now a formulation for kids 4 years and older called Children's Flonase Allergy Relief.
It comes in the same strength as the adult formulation (50 mcg per spray) but in a smaller size (only 60 sprays instead of 120) -- so it's less expensive, too.
The dose for children 4 years and older, under adult supervision, is 1 spray in each nostril once daily.
If you have the larger bottle of Flonaser Allergy Relief, you can use it, just be sure to only give the child's dose.
The growth rate of some children may be slowed, so they should use Flonase Allergy for the shortest amount of time possible to control symptoms. If your child needs Flonase Allergy for longer than two months per year, talk to your child's doctor for advice.
If your child is 2 to 11 years, they can use Flonase Sensimist Allergy Relief instead. The dose is 1 spray (27.5 mcg/spray) in each nostril once a day. It has a scent-free and alcohol-free formulation that may be easier on tiny noses.
Will I Need to Buy A Special Allergy Eye Drop?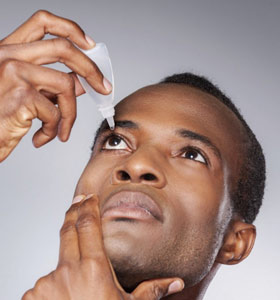 Most likely not. Flonase can handle your itchy, red, watery eyes in addition to your runny nose.
Allergic rhinitis symptoms that can be reduced include:
sneezing
nasal congestion (stuffy nose)
runny nose
itchy nose and eyes
watery eyes.
However, the Flonase Sensimist Allergy Relief product is used for itchy, watery eyes only for individuals 12 years of age and older. It has not been studied for this use in younger patients.
Most antihistamines only block histamine, but Flonase blocks histamine, plus 5 other allergy-worsening substances in your body, like cytokines and leukotrienes. If you need to continue the medicine year-round, just be sure to check with doctor.
Prescription Flonase is Stronger So I'll Use It Instead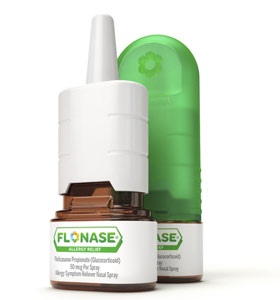 Wrong!
Over-the-counter Flonase Allergy Relief is exactly the same as prescription Flonase -- it's the same medicine, fluticasone propionate, at the same strength and dose. The brand product Flonase is now discontinued, but generics are available.
OTC Flonase Sensimist Allergy Relief (fluticasone furoate) is the same strength and medicine as prescription Veramyst, which is now also discontinued.
With OTC approvals, the amount of money you pay for your medicine may differ from a prescription product.
Since Flonase is now available over-the-counter (OTC), insurance plans may not pay for the prescription brand name product, and your costs could be significantly higher than the OTC Flonase. However, if you have a health savings account (HSA), you can probably use funds from that to pay for OTC medicines. This just changed in 2020 with the CARES Act.
Your insurance might pay for the prescription generic fluticasone propionate (Flonase), but you'll need a visit to the doc and a prescription. You might be able to pay even less for the generic prescription than the OTC, ask your pharmacist about this.
Ask your pharmacist to do a cost comparison for you. Online coupons or a discount card may be helpful, too, for prescription products.
Since Flonase Allergy is a Nasal Spray, I Don't Have to Be Worried About Drug Interactions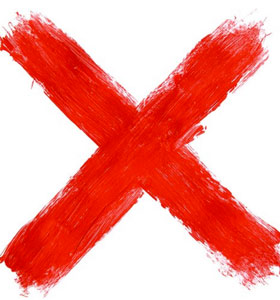 There is the possibility of some significant interactions with Flonase Allergy and some common medications. There are drug interactions that could raise the levels of fluticasone in your body and lead to side effects.
Some interactions can occur when fluticasone is given with other drugs that inhibit an enzyme in the body known CYP450 3A4. This may increase the amount of fluticasone in your body following intranasal administration.
You should talk to your pharmacist or doctor about the possibility of drug interactions before using any drugs with Flonase Allergy, including:
Certain HIV medications, including ritonavir, boceprevir, and atazanavir
Clarithromycin (Biaxin)
Certain azole antifungals like ketoconazole used for fungal infections
Even an herbal product called Echinacea
It is important to tell your doctor about all other medications you use, including vitamins and herbs. Do not stop using any medications without first talking to your doctor.
I'll Keep Taking My Antihistamine For Added Effect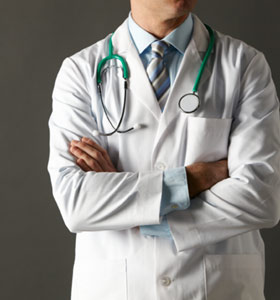 You usually don't need to keep taking an oral allergy pill if you are using Flonase Allergy at the right dose.
Intranasal glucocorticoids are very effective as a single treatment and cause few side effects at the recommended doses.
Nose bleeds and coughing are the most common side effects.
Intranasal steroids usually work better than oral antihistamines (such as Claritin, Zyrtec, Allegra) for nasal congestion, sneezing and post-nasal drip because they address many of the inflammatory molecules in the body that lead to allergies, not just histamine.
Learn More: Allergy Guide: Prevention and Treatment Options
Flonase Allergy is OTC So I Can't Use My Flex Account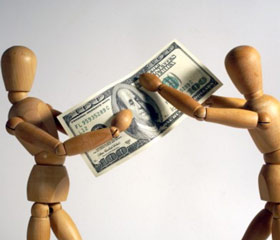 Flonase Allergy Relief averages about $20 to $25 per bottle for 120 spray size, and about $15 for the 60 spray size at most pharmacies and retail shops. You can sign up for a coupon on the manufacturer's website, too.
You may be able to purchase Flonase Allergy using your healthcare flexible spending account (FSA or HSA), if you have one. In 2020, the CARES Act expanded the coverage of OTC products for these accounts.
The rules are dependent upon your flex plan, too, so check with your insurance carrier or employer about using your flex account for over-the-counter medications written on a prescription by your doctor.
I'll Need to Keep Fido Outside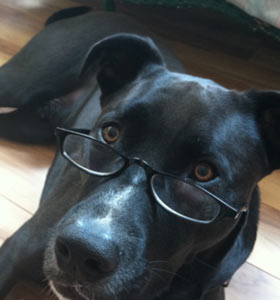 No need to keep your best friend out in the backyard. A benefit of fluticasone nasal is that it works for both indoor and outdoor allergy triggers.
Indoor allergens include:
cat and dog dander
dust mites
cockroach droppings
mold
pollen tracked in from the outside.
Outdoor allergens are familiar culprits like:
pollen from ragweed, grass, and trees
outdoor mold spores.
So go ahead, keep your four-legged friend close-by in all seasons and year-round.
Aren't Prescription Medicines Better for Allergies?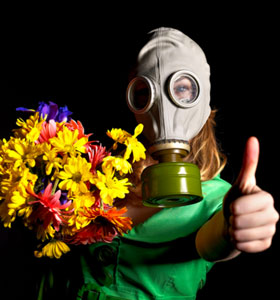 This couldn't be further from the truth. Allergy medicines are one of the top prescription to over-the-counter (Rx-to-OTC) switches made in the US.
Just think of the previous prescription antihistamines that are now available over-the-counter at the pharmacy without a prescription:
Claritin
Zyrtec
Xyzal
Allegra
Plus, in addition to Flonase Allergy Relief and Flonase Sensimist Allergy Relief, there is now over-the-counter Nasacort (triamcinolone) Allergy 24HR Spray and Rhinocort Allergy Nasal Spray (budesonide) .
But how do you keep up with all the changes and products?
Finished: Flonase: Avoid These Top 9 Mistakes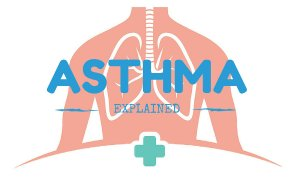 Next Up
What substances trigger an asthma attack and which medications can we use to control wheezing year-round? Plus, learn about the latest approvals to control severe asthma.
Don't Miss
Society tends to treat menopause as a disease; something to be avoided at all costs. But menopause can be positive. No more monthly mood swings, period accidents, or pregnancy worries. Self-confidence and self-knowledge at an all-time high. Find out why menopause should be embraced.
Sources
Flonase. GSK Consumer Healthcare. Product Labeling. 2017. Accessed August 2, 2019 at https://www.flonase.com/products/flonase-allergy-relief/drug-facts/
Flonase Sensimist. Drugs.com. Accessed August 17, 2020 at https://www.drugs.com/cdi/flonase-sensimist.html
Flonase Allergy Relief. Drugs.com. Accessed August 17, 2020 https://www.drugs.com/cdi/flonase-allergy-relief.html
Further information
Always consult your healthcare provider to ensure the information displayed on this page applies to your personal circumstances.