Glycerin
Medically reviewed on March 25, 2018
Pronunciation
(GLIS er in)
Index Terms
Dosage Forms
Excipient information presented when available (limited, particularly for generics); consult specific product labeling.
Enema, Rectal:
Fleet Liquid Glycerin Supp: 5.4 g/dose (7.5 mL)
Suppository, Rectal:
Pedia-Lax: 1 g (12 ea); 2.8 g (4 mL) [contains edetate disodium]
Sani-Supp Adult: 2 g (10 ea, 25 ea)
Sani-Supp Pediatric: 1.2 g (10 ea, 25 ea)
Generic: 1 g (12 ea, 25 ea); 2 g (12 ea, 24 ea, 25 ea, 50 ea)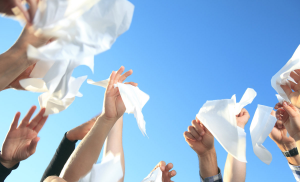 Brand Names: U.S.
Fleet Liquid Glycerin Supp [OTC]
Pedia-Lax [OTC]
Sani-Supp Adult [OTC]
Sani-Supp Pediatric [OTC]
Pharmacologic Category
Pharmacology
Osmotic dehydrating agent which increases osmotic pressure; draws fluid into colon and thus stimulates evacuation
Absorption
Rectal: Poorly absorbed
Onset of Action
Constipation: Suppository: 15 to 30 minutes
Use: Labeled Indications
Constipation: Relief of occasional constipation.
Mouth/throat irritation: Temporary relief of minor discomfort and protection of irritated areas in sore mouth and sore throat.
Dosing: Adult
Constipation: Rectal: One adult suppository once daily as needed or as directed
Mouth/throat irritation: Oral: Apply a one-inch strip directly to tongue and oral cavity as needed
Dosing: Geriatric
Refer to adult dosing.
Dosing: Pediatric
Constipation: Rectal:
Children 2 to <6 years: One pediatric suppository once daily as needed or as directed
Children ≥6 years and Adolescents: Refer to adult dosing.
Mouth/throat irritation: Oral: Children ≥2 years and Adolescents: Refer to adult dosing.
Administration
Oral: Apply gel to tongue and around inside and outside of tooth and gum surfaces; do not rinse out.
Rectal: Insert suppository high in the rectum and retain ~15 minutes; suppository does not need to melt to produce response
Storage
Store at room temperature; protect rectal products from heat.
Drug Interactions
There are no known significant interactions.
Adverse Reactions
Frequency not defined.
Gastrointestinal: Abdominal cramps, rectal irritation, tenesmus
Warnings/Precautions
Dosage forms specific issues:
• Oral products: For use as an oral demulcent; do not swallow excessive amounts.
• Rectal products: May cause rectal discomfort or a burning sensation.
Pregnancy Considerations
Glycerin suppositories are generally considered safe to use during pregnancy (Cullen, 2007; Wald, 2003).
Patient Education
• Discuss specific use of drug and side effects with patient as it relates to treatment. (HCAHPS: During this hospital stay, were you given any medicine that you had not taken before? Before giving you any new medicine, how often did hospital staff tell you what the medicine was for? How often did hospital staff describe possible side effects in a way you could understand?)
• Patient may experience nausea, abdominal cramps, flatulence, diarrhea, burning, or rectal irritation. Have patient report immediately to prescriber severe abdominal pain, rectal pain, or rectal bleeding (HCAHPS).
• Educate patient about signs of a significant reaction (eg, wheezing; chest tightness; fever; itching; bad cough; blue skin color; seizures; or swelling of face, lips, tongue, or throat). Note: This is not a comprehensive list of all side effects. Patient should consult prescriber for additional questions.
Intended Use and Disclaimer: Should not be printed and given to patients. This information is intended to serve as a concise initial reference for healthcare professionals to use when discussing medications with a patient. You must ultimately rely on your own discretion, experience and judgment in diagnosing, treating and advising patients.
Further information
Always consult your healthcare provider to ensure the information displayed on this page applies to your personal circumstances.
More about glycerin
Consumer resources
Professional resources
Related treatment guides