Prosom
Generic Name: estazolam (es TA zoe lam)
Brand Name: Prosom
What is Prosom (estazolam)?
Estazolam is a benzodiazepine (ben-zoe-dye-AZE-eh-peen). Estazolam affects chemicals in the brain that may be unbalanced and cause sleep problems (insomnia).
Estazolam is used to treat insomnia symptoms, such as trouble falling or staying asleep.
Estazolam may also be used for purposes not listed in this medication guide.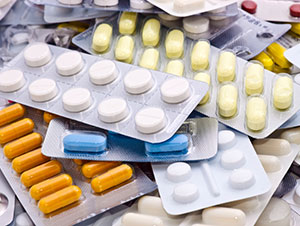 What is the most important information I should know about Prosom (estazolam)?
You should not use estazolam if you are also using itraconazole or ketoconazole.
Do not use estazolam if you are pregnant. This medicine can cause birth defects or life-threatening withdrawal symptoms in a newborn.
Estazolam may be habit-forming. Misuse of habit-forming medicine can cause addiction, overdose, or death.
What should I discuss with my healthcare provider before taking Prosom (estazolam)?
You should not use estazolam if you are allergic to it, or:
if you are pregnant; or

if you are also using itraconazole or ketoconazole.
To make sure estazolam is safe for you, tell your doctor if you have:
asthma, chronic obstructive pulmonary disease (COPD), sleep apnea, or other breathing disorder;

liver or kidney disease;

drug or alcohol addiction;

depression or mental illness;

a history of suicidal thoughts or actions; or

if you use a narcotic (opioid) medication.
Estazolam can harm an unborn baby or cause birth defects. Do not use if you are pregnant. Use effective birth control to prevent pregnancy while you are using this medicine.
If you use estazolam while you are pregnant, your baby could become dependent on the drug. This can cause life-threatening withdrawal symptoms in the baby after it is born. Babies born dependent on habit-forming medicine may need medical treatment for several weeks. Tell your doctor if you are pregnant or plan to become pregnant.
It is not known whether estazolam passes into breast milk or if it could harm a nursing baby. You should not breast-feed while using this medicine.
Estazolam is not approved for use by anyone younger than 18 years old.
How should I take Prosom (estazolam)?
Follow all directions on your prescription label. Do not take this medicine in larger or smaller amounts or for longer than recommended.
Estazolam may be habit-forming. Never share estazolam with another person, especially someone with a history of drug abuse or addiction. Keep the medication in a place where others cannot get to it.
Misuse of habit-forming medicine can cause addiction, overdose, or death. Selling or giving away this medicine is against the law.
Take estazolam only when you are getting ready for several hours of sleep. You may fall asleep very quickly after taking the medicine.
Call your doctor if your symptoms do not improve after 7 to 10 nights of treatment. Do not take estazolam for longer than 12 weeks without your doctor's advice.
Your insomnia symptoms may return when you stop using estazolam after using it over a long period of time. You may also have unpleasant withdrawal symptoms. You should not stop using estazolam suddenly. Follow your doctor's instructions about tapering your dose.
Store at room temperature away from moisture, heat, and light.
Keep track of the amount of medicine used from each new bottle. Estazolam is a drug of abuse and you should be aware if anyone is using your medicine improperly or without a prescription.
What happens if I miss a dose?
If you fall asleep without taking the medicine and later wake up, skip the missed dose if it is almost your regular waking time. Take the missed dose only if you still have time for several hours of sleep.
What happens if I overdose?
Seek emergency medical attention or call the Poison Help line at 1-800-222-1222. An overdose of estazolam can be fatal.
Overdose symptoms may include extreme drowsiness, confusion, slurred speech, weak or shallow breathing, or fainting.
What should I avoid while taking Prosom (estazolam)?
Avoid drinking alcohol. Dangerous side effects could occur.
Estazolam can cause side effects that may impair your thinking or reactions. Be careful if you drive or do anything that requires you to be awake and alert.
The sedative effects of estazolam may last longer in older adults. Accidental falls are common in elderly patients who take benzodiazepines. Use caution to avoid falling or accidental injury while you are taking this medicine.
Prosom (estazolam) side effects
Estazolam may cause a severe allergic reaction. Stop taking this medicine and get emergency medical help if you have signs of an allergic reaction: hives; vomiting; difficulty breathing; swelling of your face, lips, tongue, or throat.
Some people using estazolam have engaged in activity such as driving, eating, or making phone calls and later having no memory of the activity. If this happens to you, stop taking the medicine and talk with your doctor about another treatment for your sleep disorder.
Stop using estazolam and call your doctor at once if you have:
unusual thoughts or behavior;

depressed mood, thoughts about suicide or hurting yourself;

confusion, hallucinations, anxiety, agitation; or

worsening sleep problems.
Side effects may be more likely in older adults.
Common side effects may include:
memory problems;

dizziness, drowsiness;

feeling tired or "hungover" the morning after taking estazolam;

dry mouth, upset stomach;

problems with movement or coordination; or

headache.
This is not a complete list of side effects and others may occur. Call your doctor for medical advice about side effects. You may report side effects to FDA at 1-800-FDA-1088.
What other drugs will affect Prosom (estazolam)?
Taking estazolam with other drugs that make you sleepy or slow your breathing can cause dangerous side effects or death. Ask your doctor before taking a sleeping pill, narcotic pain medicine, prescription cough medicine, a muscle relaxer, or medicine for anxiety, depression, or seizures.
Tell your doctor about all your current medicines and any you start or stop using, especially:
imatinib;

isoniazid;

nefazodone;

an antibiotic--clarithromycin, telithromycin;

antifungal medicine--itraconazole, ketoconazole, posaconazole, voriconazole;

heart medication--nicardipine, quinidine; or

antiviral medicine to treat hepatitis C or HIV/AIDS--atazanavir, boceprevir, cobicistat, delavirdine, fosamprenavir, indinavir, nelfinavir, ritonavir, saquinavir, telaprevir.
This list is not complete. Other drugs may interact with estazolam, including prescription and over-the-counter medicines, vitamins, and herbal products. Not all possible interactions are listed in this medication guide.
More about Prosom (estazolam)
Consumer resources
Professional resources
Related treatment guides
Where can I get more information?
Your pharmacist can provide more information about estazolam.
Copyright 1996-2012 Cerner Multum, Inc. Version: 7.04.
Date modified: December 03, 2017
Last reviewed: September 28, 2016