Generic Name: bendamustine (BEN da MUS teen)
Brand Name: Bendeka, Treanda
Medically reviewed on November 9, 2017
What is bendamustine?
Bendamustine is a cancer medicine that interferes with the growth and spread of cancer cells in the body.
Bendamustine is used to treat chronic lymphocytic leukemia. Bendamustine is also used to treat indolent B-cell non-Hodgkin lymphoma after other medicines have been tried without successful treatment of this condition.
Bendamustine may also be used for purposes not listed in this medication guide.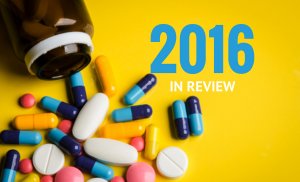 Important Information
Tell your caregivers right away if you have any type of skin rash after being treated with bendamustine.
Before taking this medicine
You should not be treated with bendamustine if you are allergic to bendamustine or mannitol (Osmitrol).
To make sure bendamustine is safe for you, tell your doctor if you have:
Some people receiving bendamustine have developed certain types of cancers. It is not known whether this medication causes cancer. Talk with your doctor about the risks and benefits of using bendamustine.
Do not receive bendamustine if you are pregnant. It could harm the unborn baby. Use effective birth control while you are using this medicine and for at least 3 months after your treatment ends.
It is not known whether bendamustine passes into breast milk or if it could harm a nursing baby. Tell your doctor if you are breast-feeding a baby.
How is bendamustine given?
Bendamustine is injected into a vein through an IV. A healthcare provider will give you this injection.
Bendamustine is usually given for 2 days in a row every 21 to 28 days. You may receive up to 8 treatments total, depending on the condition being treated. Follow your doctor's instructions.
You may be given other medications to help prevent certain side effects of bendamustine.
Tell your caregivers if you feel any burning, pain, or swelling around the IV needle when the medicine is injected.
Bendamustine can lower blood cells that help your body fight infections and help your blood to clot. Your blood will need to be tested often. Your cancer treatments may be delayed based on the results of these tests.
If you have ever had hepatitis B, bendamustine can cause this condition to come back or get worse. You will need frequent blood tests to check your liver function during treatment and for several months after you stop using this medicine.
What happens if I miss a dose?
Call your doctor for instructions if you miss an appointment for your bendamustine injection.
What happens if I overdose?
Seek emergency medical attention or call the Poison Help line at 1-800-222-1222.
What should I avoid while receiving bendamustine?
Bendamustine may impair your thinking or reactions. Be careful if you drive or do anything that requires you to be alert.
bendamustine can pass into body fluids (urine, feces, vomit). For at least 48 hours after you receive a dose, avoid allowing your body fluids to come into contact with your hands or other surfaces. Caregivers should wear rubber gloves while cleaning up a patient's body fluids, handling contaminated trash or laundry or changing diapers. Wash hands before and after removing gloves. Wash soiled clothing and linens separately from other laundry.
Bendamustine side effects
Get emergency medical help if you have signs of an allergic reaction (hives, difficult breathing, swelling in your face or throat) or a severe skin reaction (fever, sore throat, burning in your eyes, skin pain, red or purple skin rash that spreads and causes blistering and peeling).
Seek medical treatment if you have a serious drug reaction that can affect many parts of your body. Symptoms may include: skin rash, fever, swollen glands, flu-like symptoms, muscle aches, severe weakness, unusual bruising, or yellowing of your skin or eyes. This reaction may occur several weeks after you began using bendamustine.
Call your doctor at once if you have:
Common side effects may include:
This is not a complete list of side effects and others may occur. Call your doctor for medical advice about side effects. You may report side effects to FDA at 1-800-FDA-1088.
See also: Side effects (in more detail)
Bendamustine dosing information
Usual Adult Dose for Chronic Lymphocytic Leukemia:
100 mg/m2 IV on Days 1 and 2 of a 28-day cycle
Duration of Therapy: Up to 6 cycles

Comments:
-Administer this drug via IV infusion over 10 or 30 minutes; consult the manufacturer product information for specific IV infusion time period.
-Efficacy of this drug relative to first-line therapies other than chlorambucil has not been established.

Use: Treatment of chronic lymphocytic leukemia
Usual Adult Dose for non-Hodgkin's Lymphoma:
120 mg/m2 IV on Days 1 and 2 of a 21-day cycle
Duration of Therapy: Up to 8 cycles

Comments: Administer this drug via IV infusion over 10 or 60 minutes; consult the manufacturer product information for specific IV infusion time period.

Use: Treatment of indolent B-Cell non-Hodgkin lymphoma that has progressed during or within 6 months of treatment with rituximab or a rituximab-containing regimen.
What other drugs will affect bendamustine?
Tell your doctor about all your current medicines and any you start or stop using, especially:
This list is not complete. Other drugs may interact with bendamustine, including prescription and over-the-counter medicines, vitamins, and herbal products. Not all possible interactions are listed in this medication guide.
Further information
Remember, keep this and all other medicines out of the reach of children, never share your medicines with others, and use this medication only for the indication prescribed.
Always consult your healthcare provider to ensure the information displayed on this page applies to your personal circumstances.
Copyright 1996-2018 Cerner Multum, Inc. Version: 5.03.
More about bendamustine
Consumer resources
Other brands: Treanda, Bendeka
Professional resources
Related treatment guides