Bendeka
Generic Name: bendamustine (BEN da MUS teen)
Brand Name: Bendeka, Treanda
What is Bendeka?
Bendeka is a cancer medicine that interferes with the growth and spread of cancer cells in the body.
Bendeka is used to treat chronic lymphocytic leukemia. This medicine is also used to treat indolent B-cell non-Hodgkin lymphoma after other medicines have been tried without successful treatment of this condition.
Bendeka may also be used for purposes not listed in this medication guide.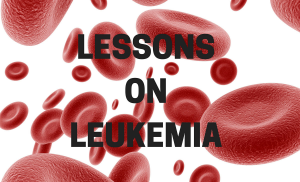 Important Information
Tell your caregivers right away if you have any type of skin rash after being treated with Bendeka.
Before taking this medicine
You should not be treated with this medicine if you are allergic to Bendeka or mannitol (Osmitrol).
To make sure Bendeka is safe for you, tell your doctor if you have:
a weak immune system;

fever or other signs of infection;

a metabolic disorder or electrolyte imbalance;

kidney disease; or

if you smoke.
Some people receiving Bendeka have developed certain types of cancers. It is not known whether this medication causes cancer. Talk with your doctor about the risks and benefits of using this medicine.
Do not receive Bendeka if you are pregnant. It could harm the unborn baby. Use effective birth control while you are using this medicine and for at least 3 months after your treatment ends.
It is not known whether Bendeka passes into breast milk or if it could harm a nursing baby. Tell your doctor if you are breast-feeding a baby.
How is bendamustine given?
Bendeka is injected into a vein through an IV. A healthcare provider will give you this injection.
Bendeka is usually given for 2 days in a row every 21 to 28 days. You may receive up to 8 treatments total, depending on the condition being treated. Follow your doctor's instructions.
You may be given other medications to help prevent certain side effects of Bendeka.
Tell your caregivers if you feel any burning, pain, or swelling around the IV needle when the medicine is injected.
Bendeka can lower blood cells that help your body fight infections and help your blood to clot. Your blood will need to be tested often. Your cancer treatments may be delayed based on the results of these tests.
If you have ever had hepatitis B, Bendeka can cause this condition to come back or get worse. You will need frequent blood tests to check your liver function during treatment and for several months after you stop using this medicine.
What happens if I miss a dose?
Call your doctor for instructions if you miss an appointment for your Bendeka injection.
What happens if I overdose?
Seek emergency medical attention or call the Poison Help line at 1-800-222-1222.
What should I avoid while receiving Bendeka?
Bendeka may impair your thinking or reactions. Be careful if you drive or do anything that requires you to be alert.
This medicine can pass into body fluids (urine, feces, vomit). For at least 48 hours after you receive a dose, avoid allowing your body fluids to come into contact with your hands or other surfaces. Caregivers should wear rubber gloves while cleaning up a patient's body fluids, handling contaminated trash or laundry or changing diapers. Wash hands before and after removing gloves. Wash soiled clothing and linens separately from other laundry.
Bendeka side effects
Get emergency medical help if you have signs of an allergic reaction (hives, difficult breathing, swelling in your face or throat) or a severe skin reaction (fever, sore throat, burning in your eyes, skin pain, red or purple skin rash that spreads and causes blistering and peeling).
Seek medical treatment if you have a serious drug reaction that can affect many parts of your body. Symptoms may include: skin rash, fever, swollen glands, flu-like symptoms, muscle aches, severe weakness, unusual bruising, or yellowing of your skin or eyes. This reaction may occur several weeks after you began using Bendeka.
Call your doctor at once if you have:
fever, chills, or itching during or shortly after the injection;

pain, swelling, redness, skin changes, or signs of infection where the medicine was injected;

pain or burning when you urinate;

cough, chest pain, trouble breathing;

liver problems--upper stomach pain, itching, tiredness, loss of appetite, dark urine, clay-colored stools, jaundice (yellowing of the skin or eyes);

low blood cell counts--fever, flu symptoms, mouth sores, skin sores, pale skin, easy bruising, unusual bleeding;

low potassium--leg cramps, constipation, irregular heartbeats, fluttering in your chest, increased thirst or urination, numbness or tingling, muscle weakness or limp feeling; or

signs of tumor cell breakdown--confusion, fast or slow heart rate, fluttering in your chest, vomiting, diarrhea, tingling in your hands or feet, tingling around your mouth.
Common side effects may include:
fever, cough, mouth sores, trouble breathing;

nausea, vomiting, diarrhea, constipation;

swelling in your hands or feet;

loss of appetite, weight loss; or

mild skin rash.
This is not a complete list of side effects and others may occur. Call your doctor for medical advice about side effects. You may report side effects to FDA at 1-800-FDA-1088.
See also: Side effects (in more detail)
What other drugs will affect Bendeka?
Tell your doctor about all your current medicines and any you start or stop using, especially:
This list is not complete. Other drugs may interact with bendamustine, including prescription and over-the-counter medicines, vitamins, and herbal products. Not all possible interactions are listed in this medication guide.
More about Bendeka (bendamustine)
Consumer resources
Other brands: Treanda
Professional resources
Related treatment guides
Where can I get more information?
Your doctor or pharmacist can provide more information about Bendeka.
Copyright 1996-2012 Cerner Multum, Inc. Version: 5.03.
Date modified: March 06, 2018
Last reviewed: November 09, 2017