Spectracef
Generic Name: Cefditoren Pivoxil
Class: Third Generation Cephalosporins
Chemical Name: (+) - (6R,7R) - 7 - [2 - (2 - Amino - 4 - thiazolyl)glyoxylamido - 3 - [(Z) - 2 - (4 - methyl - 5 - thiazolyl)vinyl] - 8 - oxo - 5 - thia - 1 - azabicyclo[4.2.0]oct - 2 - ene - 2 - carboxylic acid
Molecular Formula: C19H18N6O5S3
CAS Number: 104145-95-1

Introduction
Antibacterial; β-lactam antibiotic; aminothiazolyl third generation cephalosporin.2 3
Uses for Spectracef
Pharyngitis and Tonsillitis
Treatment of pharyngitis and tonsillitis caused by susceptible Streptococcus pyogenes (group A β-hemolytic streptococci).1 3 Generally effective in eradicating S. pyogenes from the nasopharynx; efficacy in prevention of subsequent rheumatic fever not established to date.1
AAP, IDSA, AHA, and others recommend a penicillin regimen (10-day regimen of oral penicillin V or oral amoxicillin or single dose of IM penicillin G benzathine) as treatment of choice for S. pyogenes pharyngitis and tonsillitis;10 11 16 17 other anti-infectives (oral cephalosporins, oral macrolides, oral clindamycin) recommended as alternatives in penicillin-allergic patients.10 16 17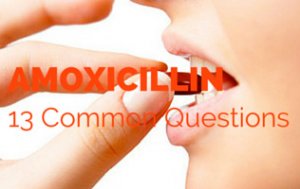 If an oral cephalosporin used, 10-day regimen of first generation cephalosporin (cefadroxil, cephalexin) preferred instead of other cephalosporins with broader spectrums of activity (e.g., cefaclor, cefdinir, cefixime, cefpodoxime, cefuroxime).10 16 17
Respiratory Tract Infections
Treatment of mild to moderate acute bacterial exacerbations of chronic bronchitis caused by susceptible Haemophilus influenzae (including β-lactamase-producing strains), H. parainfluenzae (including β-lactamase-producing strains), S. pneumoniae (penicillin-susceptible strains only), or Moraxella catarrhalis (including β-lactamase-producing strains).1 3
Treatment of community-acquired pneumonia (CAP) caused by H. influenzae (including β-lactamase-producing strains), H. parainfluenzae (including β-lactamase-producing strains), S. pneumoniae (penicillin-susceptible strains only), or M. catarrhalis (including β-lactamase-producing strains).1 If an oral cephalosporin used as an alternative to penicillin G or amoxicillin for treatment of CAP caused by penicillin-susceptible S. pneumoniae, ATS and IDSA recommend cefdinir, cefditoren, cefpodoxime, cefprozil, or cefuroxime.9
Skin and Skin Structure Infections
Treatment of uncomplicated skin and skin structure infections caused by susceptible Staphylococcus aureus (including β-lactamase-producing strains) or S. pyogenes.1 3
Spectracef Dosage and Administration
Administration
Oral Administration
Administer orally with meals (to enhance GI absorption).1 3 (See Food under Pharmacokinetics.)
Dosage
Available as cefditoren pivoxil; dosage expressed in terms of cefditoren.1
Pediatric Patients
Pharyngitis and Tonsillitis
Oral
Children ≥12 years of age: 200 mg twice daily for 10 days.1
Respiratory Tract Infections
Acute Bacterial Exacerbations of Chronic Bronchitis
Oral
Children ≥12 years of age: 400 mg twice daily for 10 days.1
Community-acquired Pneumonia
Oral
Children ≥12 years of age: 400 mg twice daily for 14 days.1
Skin and Skin Structure Infections
Oral
Children ≥12 years of age: 200 mg twice daily for 10 days.1
Adults
Pharyngitis and Tonsillitis
Oral
200 mg twice daily for 10 days.1
Respiratory Tract Infections
Acute Bacterial Exacerbations of Chronic Bronchitis
Oral
400 mg twice daily for 10 days.1
Community-acquired Pneumonia
Oral
400 mg twice daily for 14 days.1
Skin and Skin Structure Infections
Oral
200 mg twice daily for 10 days.1
Special Populations
Hepatic Impairment
Dosage adjustments not required in patients with mild or moderate hepatic impairment (Child-Pugh class A or B).1
Pharmacokinetics not studied in patients with severe hepatic impairment (Child-Pugh class C).1
Renal Impairment
Dosage adjustments not required in patients with mild renal impairment (Clcr 50–80 mL/min per 1.73 m2).1
Maximum dosage of 200 mg twice daily recommended for those with moderate renal impairment (Clcr 30–49 mL/min per 1.73 m2).1
Maximum dosage of 200 mg once daily recommended for those with severe renal impairment (Clcr <30 mL/min per 1.73 m2).1
Appropriate dosage for patients with end-stage renal disease not determined.1
Geriatric Patients
No dosage adjustments except those related to renal impairment.1 3 Cautious dosage selection because of age-related decreases in renal function.1 (See Renal Impairment under Dosage and Administration.)
Cautions for Spectracef
Contraindications
Known hypersensitivity to cefditoren, other cephalosporins, or any ingredient in the formulation.1

Carnitine deficiency or an inborn error of metabolism that may result in clinically important carnitine deficiency.1

Milk protein hypersensitivity (not lactose intolerance).1
Warnings/Precautions
Warnings
Superinfection/Clostridium difficile-associated Diarrhea and Colitis
Possible emergence and overgrowth of nonsusceptible organisms with prolonged use.1 Careful observation of the patient is essential.1 Institute appropriate therapy if superinfection occurs.1
Treatment with anti-infectives alters normal colon flora and may permit overgrowth of Clostridium difficile.1 42 C. difficile infection (CDI) and C. difficile-associated diarrhea and colitis (CDAD; also known as antibiotic-associated diarrhea and colitis or pseudomembranous colitis) reported with nearly all anti-infectives, including cefditoren, and may range in severity from mild diarrhea to fatal colitis.1 42 C. difficile produces toxins A and B which contribute to development of CDAD.42
Consider CDAD if diarrhea develops during or after therapy and manage accordingly.1 42 Obtain careful medical history since CDAD may occur as late as 2 months or longer after anti-infective therapy is discontinued.42
If CDAD is suspected or confirmed, discontinue anti-infectives not directed against C. difficile whenever possible.42 Initiate appropriate supportive therapy (e.g., fluid and electrolyte management, protein supplementation), anti-infective therapy directed against C. difficile (e.g., metronidazole, vancomycin), and surgical evaluation as clinically indicated.1 42
Sensitivity Reactions
Hypersensitivity Reactions
Possible hypersensitivity reactions such as urticaria, pruritus, rash (maculopapular, erythematous, morbilliform), fever and chills, eosinophilia, joint pain or inflammation, edema, erythema, genital and anal pruritus, angioedema, shock, hypotension, vasodilatation, Stevens-Johnson syndrome, erythema multiforme, toxic epidermal necrolysis, exfoliative dermatitis, and anaphylaxis reported with cephalosporins.1
If hypersensitivity reactions occur, discontinue cefditoren and institute appropriate therapy as indicated (e.g., epinephrine, corticosteroids, and maintenance of an adequate airway and oxygen).1
Cross-hypersensitivity
Partial cross-sensitivity among cephalosporins and other β-lactam antibiotics, including penicillins and cephamycins.1
Prior to initiation of therapy, make careful inquiry concerning previous hypersensitivity reactions to cephalosporins, penicillins, or other drugs.1 Cautious use recommended in patients with a history of hypersensitivity to penicillins:1 avoid use in those who have had an immediate-type (anaphylactic) hypersensitivity reaction 1 and administer with caution in those who have had a delayed-type (e.g., rash, fever, eosinophilia) reaction.a
Hypersensitivity to Milk Protein
Cefditoren tablets contain sodium caseinate, a milk protein, and should not be used in patients with milk protein hypersensitivity (not lactose intolerance).1
General Precautions
Carnitine Deficiency
Cefditoren pivoxil should not be used when prolonged anti-infective therapy is required since use of other pivalate-containing compounds over periods of months have caused clinical manifestations of carnitine deficiency.1
In individuals receiving short-term treatment with cefditoren pivoxil (200 or 400 mg of cefditoren twice daily for 14 days), a 30–63% decrease in serum carnitine concentrations has occurred; no adverse effects attributable to decreased carnitine concentrations were reported and concentrations returned to normal 7–10 days after the drug was discontinued.1
Cefditoren pivoxil causes renal excretion of carnitine,1 and asymptomatic reductions in plasma carnitine concentrations have been reported with short-term (10–14 days) treatment with the drug.1 The possible effects of repeated short-term use on carnitine concentrations are not known.1
Cefditoren should not be used in patients with carnitine deficiency or inborn errors of metabolism that may result in clinically important carnitine deficiency.1 In addition, the fact that some patients (e.g., those with renal impairment or decreased muscle mass) may be at increased risk for reductions in serum carnitine concentrations during cefditoren therapy should be considered.1
Selection and Use of Anti-infectives
To reduce development of drug-resistant bacteria and maintain effectiveness of cefditoren and other antibacterials, use only for treatment of infections proven or strongly suspected to be caused by susceptible bacteria.1
When selecting or modifying anti-infective therapy, use results of culture and in vitro susceptibility testing.1 In the absence of such data, consider local epidemiology and susceptibility patterns when selecting anti-infectives for empiric therapy.1
Hematologic Effects
Reduction in prothrombin activity reported rarely with cephalosporins.1 Monitor PT and administer vitamin K as indicated in patients at risk for reduced prothrombin activity (e.g., patients with renal or hepatic impairment or poor nutritional status, patients receiving prolonged antimicrobial therapy or previously stabilized on anticoagulant therapy).1
Specific Populations
Pregnancy
Category B.1
Lactation
Distributed into milk in rats; use with caution in nursing women.1
Pediatric Use
Safety and efficacy (including any effect of altered carnitine concentrations) not established in infants and children <12 years of age;1 use in this age group not recommended.1 3
Geriatric Use
Safety and efficacy in those >65 years of age similar to that in younger adults.1
Substantially eliminated by kidneys; risk of toxicity may be greater in those with impaired renal function.1 Select dosage with caution and consider monitoring renal function because of age-related decreases in renal function.1 (See Renal Impairment under Dosage and Administration.)
Hepatic Impairment
AUC increased slightly in adults with mild or moderate hepatic impairment (Child-Pugh class A or B);1 no dosage adjustments required in these patients.1
Not studied in patients with severe hepatic impairment (Child-Pugh class C).1
Renal Impairment
Decreased clearance.1
Reduce dosage in those with Clcr <50 mL/minute.1 (See Renal Impairment under Dosage and Administration.)
Common Adverse Effects
Diarrhea,1 3 nausea,1 3 headache,1 3 abdominal pain,1 3 vaginal moniliasis,1 3 dyspepsia,1 vomiting.1 3
Interactions for Spectracef
Specific Drugs and Laboratory Tests
| Drug or Test | Interaction | Comments |
| --- | --- | --- |
| Antacids (aluminum- or magnesium-containing) | Decreased absorption of cefditoren1 | Do not administer antacids containing aluminum or magnesium concomitantly with cefditoren1 |
| Histamine H2-receptor antagonists (famotidine) | | Do not administer H2-receptor antagonists concomitantly with cefditoren1 |
| Hormonal contraceptives | | May be used concomitantly with oral contraceptives1 |
| Probenecid | Increased cefditoren plasma concentrations and half-life 1 | |
| Tests for glucose | Possible false-positive reactions in urine glucose tests using Clinitest, Benedict's solution, or Fehling's solution1 | Use glucose tests based on enzymatic glucose oxidase reactions (e.g., Clinistix, Tes-Tape)1 |
Spectracef Pharmacokinetics
Absorption
Bioavailability
Cefditoren pivoxil is a prodrug that is absorbed from the GI tract and hydrolyzed by esterases to the active metabolite, cefditoren.1
Absolute bioavailability only 14% when given without food;1 peak plasma concentrations of cefditoren attained within 1.5–3 hours.1
Food
Administration with a moderate- or high-fat meal increases the rate and extent of absorption.1
Distribution
Extent
Distributed into tonsils and skin blister fluid.1
Distributed into milk in rats.1
Plasma Protein Binding
88%;1 binding is independent of concentration.1
Binds principally to albumin; 3.3–8.1% bound to α-1-acid glycoprotein.1
Elimination
Metabolism
Cefditoren pivoxil is a prodrug and has little, if any, antibacterial activity until hydrolyzed in vivo by esterases to cefditoren.1 Hydrolysis of the drug also results in the formation of pivalate, which is absorbed and excreted as pivaloylcarnitine in urine.1
Cefditoren is not appreciably metabolized.1
Elimination Route
Principally eliminated in urine by renal tubular excretion and glomerular filtration.1
Half-life
Terminal elimination half-life is 1.6 hours in adults with normal renal function.1
Special Populations
AUC only slightly increased in adults with mild or moderate hepatic impairment (Child-Pugh class A or B).1 Pharmacokinetics have not been studied in patients with severe hepatic impairment (Child-Pugh class C).1
Clearance of the drug reduced in those with renal impairment.1
Stability
Storage
Oral
Tablets
25°C (may be exposed to 15–30°C).1 Protect from light and moisture; dispense in a tight, light-resistant container.1
Actions and Spectrum
Advice to Patients
Preparations
Excipients in commercially available drug preparations may have clinically important effects in some individuals; consult specific product labeling for details.
Please refer to the ASHP Drug Shortages Resource Center for information on shortages of one or more of these preparations.
Cefditoren Pivoxil

| Routes | Dosage Forms | Strengths | Brand Names | Manufacturer |
| --- | --- | --- | --- | --- |
| Oral | Tablets, film-coated | 200 mg (of cefditoren) | Spectracef | Vansen |
| | | 400 mg (of cefditoren) | Spectracef | Vansen |
References
1. Vansen Pharma Inc. Spectracef (cefditoren pivoxil) tablets prescribing information. Westmount, QC; 2011.
2. Johnson DM, Biedenbach DJ, Beach ML et al. Antimicrobial activity and in vitro susceptibility test development for cefditoren against Haemophilus influenzae, Moraxella catarrhalis, and Streptococcus species. Diagn Microbiol Infect Dis. 2000; 37:99-105. [PubMed 10863104]
3. Kuti JL. Cefditoren pivoxil: a novel broad-spectrum oral cephalosporin. Formulary. 2001; 36:265-75.
4. Yamaguchi K, Domon H, Miyazaki S et al. In vitro and in vivo antibacterial activities of CS-834, a new oral carbapenem. Antimicrob Agents Chemother. 1998; 42:555-63. [IDIS 401366] [PubMed 9517932]
9. Mandell LA, Wunderink RG, Anzueto A et al. Infectious Diseases Society of America/American Thoracic Society consensus guidelines on the management of community-acquired pneumonia in adults. Clin Infect Dis. 2007; 44 Suppl 2:S27-72. [PubMed 17278083]
10. American Academy of Pediatrics. Red Book: 2012 Report of the Committee on Infectious Diseases. 29th ed. Elk Grove Village, IL: American Academy of Pediatrics; 2012.
11. Anon. Drugs for bacterial infections. Med Lett Treat Guid. 2010; 8:43-52.
16. Shulman ST, Bisno AL, Clegg HW et al. Clinical practice guideline for the diagnosis and management of group A streptococcal pharyngitis: 2012 update by the Infectious Diseases Society of America. Clin Infect Dis. 2012; 55:1279-82. [PubMed 23091044]
17. Gerber MA, Baltimore RS, Eaton CB et al. Prevention of rheumatic fever and diagnosis and treatment of acute Streptococcal pharyngitis: a scientific statement from the American Heart Association Rheumatic Fever, Endocarditis, and Kawasaki Disease Committee of the Council on Cardiovascular Disease in the Young, the Interdisciplinary Council on Functional Genomics and Translational Biology, and the Interdisciplinary Council on Quality of Care and Outcomes Research: endorsed by the American Academy of Pediatrics. Circulation. 2009; 119:1541-51. [PubMed 19246689]
42. Cohen SH, Gerding DN, Johnson S et al. Clinical practice guidelines for Clostridium difficile infection in adults: 2010 update by the Society for Healthcare Epidemiology of America (SHEA) and the Infectious Diseases Society of America (IDSA). Infect Control Hosp Epidemiol. 2010; 31:431-55. [PubMed 20307191]
a. AHFS Drug Information 2009. McEvoy GK, ed. Cephalosporins General Statement. American Society of Health-System Pharmacists; 2009.
More about Spectracef (cefditoren)
Consumer resources
Professional resources
Related treatment guides