Abatacept
Class: Disease-modifying Antirheumatic Drugs
Chemical Name: Fusion protein with an extracellular domain of human cytotoxic T-lymphocyte-associated antigen (CTLA-4) and modified Fc domain of human immunoglobulin G1
Molecular Formula: C1965H3080N479O695S16
CAS Number: 332348-12-6
Brands: Orencia
Introduction
Biologic response modifier and disease-modifying antirheumatic drug (DMARD); a recombinant fusion protein.1 2 3 4 5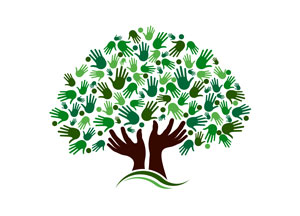 Uses for Abatacept
Rheumatoid Arthritis
Used to manage the signs and symptoms of rheumatoid arthritis, to induce a major clinical response, to improve physical function, and to inhibit progression of structural damage associated with the disease in adults with moderate to severe active rheumatoid arthritis.1 2 3 4 5 Can be used alone or with other DMARDs other than tumor necrosis factor (TNF) blocking agents.1
Do not use concomitantly with TNF blocking agents (e.g., adalimumab, certolizumab pegol, etanercept, infliximab); concomitant use with other biologic antirheumatic drugs (e.g., anakinra) not recommended.1 (See Infectious Complications under Cautions and see Specific Drugs and Laboratory Tests under Interactions.)
Juvenile Arthritis
Management of the signs and symptoms of moderately to severely active polyarticular juvenile idiopathic arthritis in children.1 7 Can be use alone or with methotrexate.1
Do not use concomitantly with TNF blocking agents (e.g., adalimumab, certolizumab pegol, etanercept, infliximab); concomitant use with other biologic antirheumatic drugs (e.g., anakinra) not recommended.1 (See Infectious Complications under Cautions and see Specific Drugs and Laboratory Tests under Interactions.)
Abatacept Dosage and Administration
Administration
IV Administration
For solution and drug compatibility information, see Compatibility under Stability.1
Administer by IV infusion.1
Administer with an in-line, sterile, nonpyrogenic, low-protein-binding filter with a pore diameter ≤1.2 µm.1
Consult manufacturer's labeling for additional information on reconstitution, dilution, and administration.1
Reconstitution
Reconstitute the appropriate number of vials containing 250 mg of abatacept lyophilized powder with 10 mL of sterile water for injection to provide a solution containing 25 mg/mL.1
Use only the silicone-free disposable syringe provided by the manufacturer and an 18–21 gauge needle.1 If a siliconized syringe is inadvertently used, translucent particles may develop and solution should be discarded.1
Direct sterile water for injection toward the side of the vial during reconstitution; swirl gently to minimize foaming.1 Do not shake.1 Upon dissolution, insert a vented needle into the vial to dissipate foam.1 Must be diluted further before IV administration.1
Dilution
Remove the volume of diluent equal to the total required volume of reconstituted abatacept solution from a 100 mL bag of 0.9% sodium chloride injection.1
Using same silicone-free disposable syringe used for reconstitution, slowly add reconstituted abatacept to the bag to a total volume of 100 mL; mix gently.1
Rate of Administration
Infuse over 30 minutes.1
Dosage
Dosage is based on patient's weight.1
Pediatric Patients
Juvenile Arthritis
IV
Children 6–17 years of age weighing <75 kg: 10 mg/kg at 0, 2, and 4 weeks, then every 4 weeks.1
Children 6–17 years of age weighing ≥75 kg: Use adult dosage.1
Adults
Rheumatoid Arthritis
IV
Adults weighing <60 kg: 500 mg at 0, 2, and 4 weeks, then every 4 weeks.1
Adults weighing 60–100 kg: 750 mg at 0, 2, and 4 weeks, then every 4 weeks.1
Adults weighing >100 kg: 1 g at 0, 2, and 4 weeks, then every 4 weeks.1
Prescribing Limits
Pediatric Patients
Juvenile Arthritis
IV
Children 6–17 years of age weighing ≥75 kg: Maximum dose is 1 g.1
Special Populations
No special population dosage recommendations at this time.1
Cautions for Abatacept
Contraindications
None known.1
Warnings/Precautions
Warnings
Infectious Complications
Serious infections (including pneumonia, cellulitis, urinary tract infections, bronchitis, diverticulitis, and acute pyelonephritis) reported, particularly in patients receiving concomitant TNF-blocking agents.1
Concomitant use of abatacept and TNF-blocking agents is not recommended.1 Monitor patients being switched from TNF-blocking agents to abatacept for infection.1 (See Specific Drugs and Laboratory Tests under Interactions.)
Discontinue abatacept if serious infection develops.1 Closely monitor patients who develop new infections.1
Use caution in patients with a history of recurring infections, underlying conditions that may predispose them to infections, or chronic, latent, or localized infections.1
Evaluate all patients for active or latent tuberculosis prior to initiation of abatacept therapy.1 When indicated, initiate appropriate antimycobacterial regimen for the treatment of latent tuberculosis infection prior to abatacept.1
Hepatitis B Virus (HBV) Reactivation
Use of antirheumatic drugs associated with reactivation of HBV infection in patients who are chronic carriers of the virus (i.e., hepatitis B surface antigen-positive [HBsAg-positive]).1 Screen patients at risk prior to initiation of therapy.1
Sensitivity Reactions
Hypersensitivity Reactions
Anaphylaxis or anaphylactoid reactions reported.1 6 Other allergic reactions (e.g., hypotension, urticaria, dyspnea) reported rarely.1
If serious hypersensitivity reaction occurs, discontinue immediately and institute appropriate therapy as indicated (e.g., epinephrine, corticosteroids, maintenance of an adequate airway, oxygen).1
Acute Infusion Reactions
Acute infusion reactions (e.g., dizziness, headache, hypertension, hypotension, dyspnea, nausea, flushing, urticaria, cough, pruritus, rash, wheezing) reported within 1 hour after IV infusion.1
General Precautions
Vaccination
Vaccine efficacy may be reduced; avoid live virus vaccines during abatacept therapy or within 3 months after discontinuance of the drug.1 (See Vaccines under Interactions and see Pediatric Use under Cautions.)
COPD
Possible exacerbations of COPD, cough, rhonchi, and dyspnea.1
Use with caution; careful monitoring recommended for worsening of respiratory function.1
Immunosuppression
Possibility exists for agents that inhibit T-cell activation, including abatacept, to affect host defenses against infection and malignancies.1 (See Infectious Complications and also see Malignancies and Lymphoproliferative Disorders, under Cautions.)
Malignancies and Lymphoproliferative Disorders
Lymphoma and lung cancer reported more frequently in patients receiving abatacept versus control.1 Rheumatoid arthritis patients, especially with highly active disease, may be at increased risk of lymphoma.1 6
Other malignancies (e.g., myelodysplastic syndrome, melanoma, breast, bile duct, bladder, cervical, endometrial, ovarian, prostate, renal, thyroid, uterine, and nonmelanoma skin cancer) also reported.1
Role of abatacept in the development and course of malignancies not fully determined.1 6
Immunogenicity
Antibodies to abatacept may develop; not associated with decreased clinical response or increased adverse events.1
Blood Glucose Testing
Parenteral preparations containing maltose, including abatacept injection, may cause falsely elevated results in blood glucose determinations that use glucose dehydrogenase pyrroloquinolinequinone (GDH-PQQ).1 (See Specific Drugs and Laboratory Tests under Interactions.)
Specific Populations
Pregnancy
Category C.1
Lactation
Distributed into milk in rats; not known whether distributed into human milk.1 Discontinue nursing or the drug.1
Pediatric Use
Safety and efficacy for the management of juvenile idiopathic arthritis established in pediatric patients ≥6 years of age.1 Safety and efficacy not established in children <6 years of age; use in this age group not recommended.1
Safety and efficacy for uses other than juvenile idiopathic arthritis not established in pediatric patients.1
Review vaccination status of the child and administer all age-appropriate vaccines prior to initiation of abatacept.1
Adverse effects reported in children similar to those reported in adults.1
Geriatric Use
Insufficient experience in patients >65 years of age to determine whether geriatric patients respond differently than younger adults.1
Possible increased incidence of infections and malignancies in geriatric patients; use with caution.1 (See Infectious Complications and also Malignancies and Lymphoproliferative Disorders under Cautions.)
Common Adverse Effects
Upper respiratory infection, nasopharyngitis, headache, nausea.1
Interactions for Abatacept
Vaccines
Data not available on the effects of immunization in patients receiving abatacept.1
Avoid live virus vaccines (e.g., measles virus vaccine live, mumps virus vaccine live, rubella virus vaccine live, poliovirus vaccine live oral [no longer commercially available in US], smallpox vaccine, typhoid vaccine live oral, varicella vaccine live, yellow fever vaccine).1 No data available on secondary transmission of infection by live virus vaccines in abatacept-treated patients.1 Since abatacept may interfere with the immune response to antigens, vaccine efficacy may be reduced in patients receiving the drug.1 (See Vaccination under Cautions and see Pediatric Use under Cautions.)
Specific Drugs and Laboratory Tests
| Drug | Interaction | Comments |
| --- | --- | --- |
| Biologic antirheumatic drugs (e.g., anakinra) | Insufficient experience to assess safety and efficacy of concomitant use1 | Concomitant use not recommended1 |
| Corticosteroids | Concomitant use does not alter clearance of abatacept 1 | |
| Methotrexate | Concomitant use does not alter clearance of abatacept 1 | |
| NSAIAs | Concomitant use does not alter clearance of abatacept 1 | |
| Tests for glucose | Maltose contained in abatacept injection may interfere with blood glucose monitoring systems based on glucose dehydrogenase pyrroloquinolinequinone (GDH-PQQ) and cause falsely elevated blood glucose results1 | Use only glucose-specific test methods not affected by maltose (e.g., glucose dehydrogenase nicotine adenine dinucleotide [GDH-NAD], glucose oxidase, glucose hexokinase)1 |
| TNF-blocking agents (adalimumab, certolizumab pegol, etanercept, infliximab) | Increased incidence of potentially serious infections1 | Concomitant use not recommended1 (See Infectious Complications under Cautions.) |
Abatacept Pharmacokinetics
Absorption
Following multiple IV infusions, steady-state serum concentrations reached at 60 days.1 Systemic accumulation does not appear to occur.1
Elimination
Half-life
Terminal half-life averages 13.1 days.1
Special Populations
Age and gender (adjusted for body weight) do not affect clearance.1
Clearance increases with increasing body weight.1
Pharmacokinetics not evaluated in patients with hepatic or renal impairment.1
Stability
Storage
Parenteral
Powder for Injection
2–8°C in the original container; protect from light.1
Store fully diluted solution at either room temperature or between 2–8°C.1 Infusion of diluted solution must be completed within 24 hours of reconstitution.1
Compatibility
For information on systemic interactions resulting from concomitant use, see Interactions.
Parenteral
Solution Compatibility
Compatible
Sodium chloride 0.9%.1
Drug Compatibility
Information on the physical and/or chemical compatibility with other drugs is not available.1
Actions
Inhibits T-cell activation by binding to CD80 and CD86, further blocking interaction with CD28.1 2 3 4 5

Decreases T-cell proliferation and inhibits production of TNFα, interferon-γ and IL–2.1

Suppresses inflammation, decreases anti-collagen antibody production, and reduces antigen specific production of interferon-γ.1
Advice to Patients
Importance of providing patient a copy of the manufacturer's patient information.1

Importance of patient informing clinician about existing infections prior to initiating therapy.1 Importance of patients informing clinicians promptly if any signs or symptoms of infection occur during therapy.1

Advise patients that this preparation contains maltose and may cause falsely elevated glucose readings when blood glucose monitoring systems based on glucose dehydrogenase pyrroloquinolinequinone (GDH-PQQ) are used; importance of using glucose-specific test methods not affected by maltose.1

Importance of women informing clinicians if they are or plan to become pregnant or plan to breast-feed.1

Importance of informing clinicians of existing or contemplated concomitant therapy, including prescription (e.g., TNF blocking agents, biologic antirheumatic drugs, immunizations) and OTC drugs, as well as any other illnesses (e.g., concomitant or recurrent infections, history of tuberculosis, history of HBV infection, diabetes mellitus).1

Importance of informing patients of other important precautionary information.1 (See Cautions.)
Preparations
Excipients in commercially available drug preparations may have clinically important effects in some individuals; consult specific product labeling for details.
Please refer to the ASHP Drug Shortages Resource Center for information on shortages of one or more of these preparations.
Abatacept

| Routes | Dosage Forms | Strengths | Brand Names | Manufacturer |
| --- | --- | --- | --- | --- |
| Parenteral | For Injection | 250 mg | Orencia | Bristol-Myers Squibb |
AHFS DI Essentials. © Copyright 2018, Selected Revisions April 1, 2009. American Society of Health-System Pharmacists, Inc., 4500 East-West Highway, Suite 900, Bethesda, Maryland 20814.
References
1. Bristol-Myers Squibb. Orencia (abatacept) prescribing information. Princeton, NJ; 2008 Apr.
2. Genovese MC, Becker JC, Schiff M et al. Abatacept for rheumatoid arthritis refractory to tumor necrosis factor α inhibition. N Engl J Med. 2005; 353:1114-23. [PubMed 16162882]
3. Kremer JM, Westhovens R, Leon M et al. Treatment of rheumatoid arthritis by selective inhibition of T-cell activation with fusion protein CTLA4Ig. N Engl J Med. 2003; 349:1907-15. [PubMed 14614165]
4. Kremer JM, Dougados M, Emery P et al. Treatment of rheumatoid arthritis with the selective costimulatory modulator abatacept: twelve-month results of a phase IIb, double-blind, randomized, placebo-controlled trial. Arthritis Rheum. 2005; 52:2263-71. [PubMed 16052582]
5. Moreland LW, Alten R, Van den Bosch F et al. Costimulatory blockade in patients with rheumatoid arthritis: a pilot, dose-finding, double-blind, placebo-controlled clinical trial evaluating CTLA-4Ig and LEA29Y eighty-five days after the first infusion. Arthritis Rheum. 2002; 46:1470-9. [PubMed 12115176]
6. Bristol-Myers Squibb, Plainsboro, NJ: Personal communication.
7. Ruperto N, Lovell DJ, Quartier P et al. Abatacept in children with juvenile idiopathic arthritis: a randomised, double-blind, placebo-controlled withdrawal trial. Lancet. 2008; 372;383-91. [PubMed 18632147]
8. Giannini EH, Ruperto N, Ravelli A et al. Preliminary definition of improvement in juvenile arthritis. Arthritis Rheum. 1997; 40:1202-9. [PubMed 9214419]
More about abatacept
Consumer resources
Professional resources
Other brands: Orencia
Related treatment guides