Flanax Pain Reliever Tablets
Generic Name: naproxen sodium
Brand Names: Flanax
Medically reviewed on March 22, 2018
What is Flanax?
Flanax Pain Reliever Tablets contain naproxen sodium. Naproxen is a nonsteroidal anti-inflammatory drug (NSAID).
Flanax is used to treat minor aches and pains such as headache, backache or toothache.
Flanax Pain Reliever Tablets can also be used to treat pain associated with a common cold and certain symptoms of arthritis and menstrual cramps.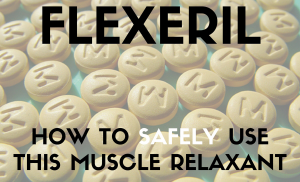 Before taking this medicine
You should not take Flanax Pain Reliever Tablets when you:
Are age 60 or older
Have had stomach ulcers or bleeding problems
Take a blood thinning (anticoagulant) or steroid drug
Take other drugs containing an NSAID (aspirin, ibuprofen, naproxen, or others)
Have three or more alcoholic drinks every day while using this product
Take more or for a longer time than directed
Have ever had an allergic reaction to any other pain reliever/fever reducer
Are about to receive heart surgery or recently received one
How should I take Flanax Pain Reliever Tablets?
For adults and children 12 years and older, take one Flanax tablet every 8 to 12 hours while symptoms last. For the first dose you may take two tablets within the first hour.
Do not exceed two Flanax Pain Reliever Tablets in any 8 to 12 hour period.
Do not exceed three tablets in a 24-hour period.
Adults over 65 years old cannot take more than one Flanax tablet every 12 hours unless directed by a doctor.
For using Flanax Pain Reliever with children under 12 years old, always ask a doctor first.
Flanax side effects
Get emergency medical help if you have any of these signs of an allergic reaction to Flanax: hives; difficulty breathing; swelling of your face, lips, tongue, or throat.
Stop taking Flanax and seek medical attention or call your doctor at once if you have any of these serious side effects:
chest pain, weakness, shortness of breath, slurred speech, problems with vision or balance;

black, bloody, or tarry stools;

coughing up blood or vomit that looks like coffee grounds;

swelling or rapid weight gain;

urinating less than usual or not at all;

nausea, upper stomach pain, itching, loss of appetite, dark urine, clay-colored stools, jaundice (yellowing of the skin or eyes);

bruising, severe tingling, numbness, pain, muscle weakness;

fever, headache, neck stiffness, chills, increased sensitivity to light, purple spots on the skin, and/or seizure (convulsions) or

severe skin reaction -- fever, sore throat, swelling in your face or tongue, burning in your eyes, skin pain, followed by a red or purple skin rash that spreads (especially in the face or upper body) and causes blistering and peeling.
Less serious Flanax side effects may include:
upset stomach, mild heartburn or stomach pain, diarrhea, constipation;

bloating, gas;

dizziness, headache, nervousness;

skin itching or rash;

blurred vision; or

ringing in your ears.
This is not a complete list of side effects and others may occur. Call your doctor for medical advice about side effects. You may report side effects to FDA at 1-800-FDA-1088.
See also: Naproxen side effects (in more detail)
See also: Side effects (in more detail)
Active Ingredients
Each Flanax Pain Reliever Tablet conatains naproxen sodium 220 mg (naproxen 200mg).
Other information
Each Flanax Pain Reliever Tablet contains: sodium 20 mg, store at 20-25°C (68-77°F). Avoid high humidity and excessive heat above 40°C (104°F).
Inactive ingredients
FD&C blue no. 2
Aluminum lake
Hypromellose
Magnesium stearate
Microcrystalline cellulose
Polyethylene glycol
Povidone
Talc
Titanium dioxide





Copyright 1996-2018. Version: 4.01.
Further information
Always consult your healthcare provider to ensure the information displayed on this page applies to your personal circumstances.