Generic Name: clomipramine (Oral route)
kloe-MIP-ra-meen
Oral route(Capsule)
Antidepressants increased the risk of suicidal thinking and behavior in children, adolescents, and young adults in short-term studies with major depressive disorder (MDD) and other psychiatric disorders. Short-term studies did not show an increase in the risk of suicidality with antidepressants compared to placebo in adults beyond age 24, and there was a reduction in risk with antidepressants compared to placebo in adults aged 65 and older. Monitor patients closely for clinical worsening, suicidality, or unusual changes in behavior. These risks must be balanced with clinical need. Families and caregivers should closely observe the patient and stay in close contact with the prescriber. This drug is not approved for use in pediatric patients except for those with obsessive compulsive disorder (OCD) .
Commonly used brand name(s)
In the U.S.
Available Dosage Forms:
Therapeutic Class: Antidepressant
Pharmacologic Class: Antidepressant, Tricyclic
Uses For Anafranil
Clomipramine is used to treat obsessive compulsive disorder (OCD). OCD is a nervous condition where a person has recurring thoughts or ideas, or does repetitive things because they are anxious.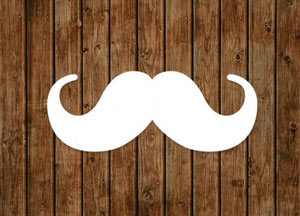 Clomipramine is a tricyclic antidepressant (TCA). It is thought to work in the brain by increasing the activity of the chemical serotonin.
This medicine is available only with your doctor's prescription.
Before Using Anafranil
In deciding to use a medicine, the risks of taking the medicine must be weighed against the good it will do. This is a decision you and your doctor will make. For this medicine, the following should be considered:
Allergies
Tell your doctor if you have ever had any unusual or allergic reaction to this medicine or any other medicines. Also tell your health care professional if you have any other types of allergies, such as to foods, dyes, preservatives, or animals. For non-prescription products, read the label or package ingredients carefully.
Pediatric
Appropriate studies have not been performed on the relationship of age to the effects of clomipramine in children younger than 10 years of age. Safety and efficacy have not been established.
Geriatric
Appropriate studies performed to date have not demonstrated geriatric-specific problems that would limit the usefulness of clomipramine in the elderly. However, elderly patients are more likely to have age-related kidney, liver, or heart problems, which may require an adjustment in the dose for patients receiving clomipramine.
Pregnancy
| | Pregnancy Category | Explanation |
| --- | --- | --- |
| All Trimesters | C | Animal studies have shown an adverse effect and there are no adequate studies in pregnant women OR no animal studies have been conducted and there are no adequate studies in pregnant women. |
Breast Feeding
There are no adequate studies in women for determining infant risk when using this medication during breastfeeding. Weigh the potential benefits against the potential risks before taking this medication while breastfeeding.
Interactions with Medicines
Although certain medicines should not be used together at all, in other cases two different medicines may be used together even if an interaction might occur. In these cases, your doctor may want to change the dose, or other precautions may be necessary. When you are taking this medicine, it is especially important that your healthcare professional know if you are taking any of the medicines listed below. The following interactions have been selected on the basis of their potential significance and are not necessarily all-inclusive.
Using this medicine with any of the following medicines is not recommended. Your doctor may decide not to treat you with this medication or change some of the other medicines you take.
Amifampridine
Bepridil
Bromopride
Cisapride
Dronedarone
Furazolidone
Grepafloxacin
Iproniazid
Isocarboxazid
Linezolid
Mesoridazine
Methylene Blue
Metoclopramide
Moclobemide
Pargyline
Phenelzine
Pimozide
Piperaquine
Procarbazine
Ranolazine
Rasagiline
Safinamide
Selegiline
Sparfloxacin
Terfenadine
Thioridazine
Toloxatone
Tranylcypromine
Ziprasidone
Using this medicine with any of the following medicines is usually not recommended, but may be required in some cases. If both medicines are prescribed together, your doctor may change the dose or how often you use one or both of the medicines.
Aceclofenac
Acemetacin
Albuterol
Alfentanil
Alfuzosin
Almotriptan
Amiodarone
Amisulpride
Amitriptyline
Amoxapine
Amphetamine
Amtolmetin Guacil
Anagrelide
Apomorphine
Aripiprazole
Arsenic Trioxide
Artemether
Asenapine
Aspirin
Astemizole
Atazanavir
Azithromycin
Benzphetamine
Bromfenac
Bromocriptine
Bufexamac
Buprenorphine
Bupropion
Buserelin
Celecoxib
Chloroquine
Chlorpromazine
Choline Salicylate
Ciprofloxacin
Citalopram
Clarithromycin
Clonidine
Clonixin
Clozapine
Codeine
Crizotinib
Cyclobenzaprine
Dabrafenib
Darunavir
Dasatinib
Degarelix
Delamanid
Desipramine
Deslorelin
Desmopressin
Desvenlafaxine
Deutetrabenazine
Dexibuprofen
Dexketoprofen
Dextroamphetamine
Dextromethorphan
Diclofenac
Diflunisal
Dihydrocodeine
Dipyrone
Disopyramide
Dofetilide
Dolasetron
Domperidone
Donepezil
Droperidol
Droxicam
Efavirenz
Epinephrine
Erythromycin
Escitalopram
Eslicarbazepine Acetate
Etilefrine
Etodolac
Etofenamate
Etoricoxib
Felbinac
Fenoprofen
Fentanyl
Fepradinol
Feprazone
Fingolimod
Flecainide
Floctafenine
Fluconazole
Flufenamic Acid
Fluoxetine
Flurbiprofen
Foscarnet
Frovatriptan
Gatifloxacin
Gemifloxacin
Gonadorelin
Goserelin
Granisetron
Halofantrine
Haloperidol
Histrelin
Hydrocodone
Hydromorphone
Hydroxychloroquine
Hydroxytryptophan
Hydroxyzine
Ibuprofen
Ibutilide
Iloperidone
Imipramine
Indomethacin
Iobenguane I 123
Ivabradine
Ketoconazole
Ketoprofen
Ketorolac
Lapatinib
Leuprolide
Levalbuterol
Levofloxacin
Levomilnacipran
Levorphanol
Levothyroxine
Lisdexamfetamine
Lopinavir
Lorcaserin
Lornoxicam
Loxoprofen
Lumefantrine
Lumiracoxib
Meclofenamate
Mefenamic Acid
Mefloquine
Meloxicam
Meperidine
Methadone
Methamphetamine
Methoxamine
Metronidazole
Midodrine
Mifepristone
Mirtazapine
Moricizine
Morniflumate
Morphine
Morphine Sulfate Liposome
Moxifloxacin
Nabumetone
Nafarelin
Naproxen
Naratriptan
Nefopam
Nepafenac
Niflumic Acid
Nilotinib
Nimesulide
Nimesulide Beta Cyclodextrin
Norepinephrine
Norfloxacin
Nortriptyline
Octreotide
Ofloxacin
Olanzapine
Ondansetron
Oxaprozin
Oxilofrine
Oxycodone
Oxymetazoline
Oxymorphone
Oxyphenbutazone
Paliperidone
Palonosetron
Panobinostat
Parecoxib
Paroxetine
Pasireotide
Pazopanib
Peginterferon Alfa-2b
Phenylbutazone
Phenylephrine
Piketoprofen
Pimavanserin
Piroxicam
Pitolisant
Pixantrone
Posaconazole
Pranoprofen
Procainamide
Prochlorperazine
Proglumetacin
Promethazine
Propafenone
Propyphenazone
Proquazone
Protriptyline
Quetiapine
Quinidine
Quinine
Remifentanil
Ribociclib
Rofecoxib
Salicylic Acid
Salsalate
Saquinavir
Sertraline
Sevoflurane
Sodium Phosphate
Sodium Phosphate, Dibasic
Sodium Phosphate, Monobasic
Sodium Salicylate
Solifenacin
Sorafenib
Sotalol
Sulindac
Sulpiride
Sumatriptan
Sunitinib
Tacrolimus
Tapentadol
Telavancin
Telithromycin
Tenoxicam
Tetrabenazine
Tiaprofenic Acid
Tiotropium
Tolfenamic Acid
Tolmetin
Toremifene
Tramadol
Trazodone
Trifluoperazine
Trimipramine
Triptorelin
Valdecoxib
Vandetanib
Vardenafil
Vasopressin
Vemurafenib
Venlafaxine
Vilanterol
Vilazodone
Vinflunine
Voriconazole
Vortioxetine
Zuclopenthixol
Using this medicine with any of the following medicines may cause an increased risk of certain side effects, but using both drugs may be the best treatment for you. If both medicines are prescribed together, your doctor may change the dose or how often you use one or both of the medicines.
Acenocoumarol
Arbutamine
Atomoxetine
Cannabis
Dicumarol
Enalaprilat
Enalapril Maleate
Fluvoxamine
Modafinil
Phenprocoumon
S-Adenosylmethionine
Valproic Acid
Yohimbine
Interactions with Food/Tobacco/Alcohol
Certain medicines should not be used at or around the time of eating food or eating certain types of food since interactions may occur. Using alcohol or tobacco with certain medicines may also cause interactions to occur. The following interactions have been selected on the basis of their potential significance and are not necessarily all-inclusive.
Using this medicine with any of the following is usually not recommended, but may be unavoidable in some cases. If used together, your doctor may change the dose or how often you use this medicine, or give you special instructions about the use of food, alcohol, or tobacco.
Using this medicine with any of the following may cause an increased risk of certain side effects but may be unavoidable in some cases. If used together, your doctor may change the dose or how often you use this medicine, or give you special instructions about the use of food, alcohol, or tobacco.
Other Medical Problems
The presence of other medical problems may affect the use of this medicine. Make sure you tell your doctor if you have any other medical problems, especially:
Adrenal gland tumor (eg, neuroblastoma, pheochromocytoma) or
Heart disease or
Hyperthyroidism (overactive thyroid)—Use with caution. May cause side effects to become worse.
Behavior or mood changes (eg, aggression, panic attacks) or
Bipolar disorder (mood disorder with mania and depression), or risk of or
Depression, history of or
Glaucoma (angle-closure type) or
Kidney disease or
Liver disease or
Mania or hypomania, history of or
Psychosis (mental illness) or
Schizophrenia (mental illness) or
Seizures, history of or
Urinary retention (trouble urinating), history of—Use with caution. May make these conditions worse.
Heart attack, recent—Should not be used in patients with this condition.
Proper Use of Anafranil
Take this medicine only as directed by your doctor to benefit your condition as much as possible. Do not take more of it, do not take it more often, and do not take it for a longer time than your doctor ordered.
This medicine should come with a Medication Guide. Read and follow these instructions carefully. Ask your doctor or pharmacist if you have any questions.
It is best to take this medicine with food.
Dosing
The dose of this medicine will be different for different patients. Follow your doctor's orders or the directions on the label. The following information includes only the average doses of this medicine. If your dose is different, do not change it unless your doctor tells you to do so.
The amount of medicine that you take depends on the strength of the medicine. Also, the number of doses you take each day, the time allowed between doses, and the length of time you take the medicine depend on the medical problem for which you are using the medicine.
For oral dosage form (capsules):

For obsessive-compulsive disorder:

Adults—At first, 25 milligrams (mg) once per day. Your doctor may adjust your dose if needed. Higher doses may be given in evenly divided portions during the day. The dose is usually not more than 250 mg per day.
Teenagers and children 10 years of age and older—At first, 25 mg once per day. Your doctor may adjust your dose if needed. Higher doses may be given in evenly divided portions during the day. The dose is usually not more than 200 mg per day.
Children younger than 10 years of age—Use and dose must be determined by your doctor.
Missed Dose
If you miss a dose of this medicine, take it as soon as possible. However, if it is almost time for your next dose, skip the missed dose and go back to your regular dosing schedule. Do not double doses.
Storage
Store the medicine in a closed container at room temperature, away from heat, moisture, and direct light. Keep from freezing.
Keep out of the reach of children.
Do not keep outdated medicine or medicine no longer needed.
Ask your healthcare professional how you should dispose of any medicine you do not use.
Precautions While Using Anafranil
It is very important that your doctor check your progress at regular visits to allow for changes in your dose and to check for any unwanted effects. Blood tests may be needed to check for unwanted effects.
For some children, teenagers, and young adults, this medicine can increase thoughts of suicide. Tell your doctor right away if you or your child start to feel more depressed and have thoughts about hurting yourselves. Report any unusual thoughts or behaviors that trouble you or your child, especially if they are new or are getting worse quickly. Make sure the doctor knows if you or your child have trouble sleeping, get upset easily, have a big increase in energy, or start to act reckless. Also tell the doctor if you have sudden or strong feelings, such as feeling nervous, angry, restless, violent, or scared. Let the doctor know if you, your child, or anyone in your family has bipolar disorder (manic-depressive) or has tried to commit suicide.
Do not take clomipramine with a monoamine oxidase (MAO) inhibitor (eg, isocarboxazid [Marplan®], linezolid (Zyvox®), methylene blue, phenelzine [Nardil®], selegiline [Eldepryl®], tranylcypromine [Parnate®]). Do not start taking clomipramine during the 2 weeks after you stop a MAO inhibitor and wait 2 weeks after stopping clomipramine before you start taking a MAO inhibitor. If you take them together or do not wait 2 weeks, you may develop confusion, agitation, restlessness, stomach or intestinal symptoms, a sudden high body temperature, an extremely high blood pressure, or severe convulsions.
Clomipramine may cause a serious condition called serotonin syndrome if taken together with some medicines. Do not use clomipramine with buspirone (Buspar®), fentanyl (Abstral®, Duragesic®), lithium (Eskalith®, Lithobid®), tryptophan, St. John's wort, or some pain or migraine medicines (eg, sumatriptan, tramadol, Frova®, Maxalt®, Relpax®, Zomig®). Check with your doctor first before taking any other medicines with clomipramine.
This medicine will add to the effects of alcohol and other central nervous system (CNS) depressants (medicines that cause drowsiness). Some examples of CNS depressants are antihistamines, medicines for hay fever, other allergies or colds, sedatives, tranquilizers, or sleeping medicines, prescription pain medicine or narcotics, medicines for seizures or barbiturates, muscle relaxants, or anesthetics, including some dental anesthetics. Check with your doctor before taking any of these medicines with clomipramine.
Do not stop taking this medicine without checking first with your doctor. Your doctor may want you to gradually reduce the amount you are using before stopping it completely. This may help prevent a possible worsening of your condition and reduce the possibility of withdrawal symptoms such as dizziness, headache, nausea, vomiting, trouble sleeping, irritability, high fever, or a general feeling of discomfort or illness.
This medicine may cause some people to become dizzy, drowsy, or less alert than they are normally. Make sure you know how you react to this medicine before you drive, use machines, or do anything else that could be dangerous if you are dizzy, drowsy, or not alert.
Before having any kind of surgery, dental treatment, or emergency treatment, tell the medical doctor or dentist in charge that you are using this medicine. Taking clomipramine together with medicines used during surgery or emergency treatment may increase the risk of side effects.
This medicine may cause men to have problems with sex. Check with your doctor if you are having an abnormal ejaculation or decreased sexual performance or desire.
Weight changes may occur during treatment with this medicine. Talk with your doctor if this is a concern for you.
Do not take other medicines unless they have been discussed with your doctor. This includes prescription or nonprescription (over-the-counter [OTC]) medicines and herbal or vitamin supplements.
Anafranil Side Effects
Along with its needed effects, a medicine may cause some unwanted effects. Although not all of these side effects may occur, if they do occur they may need medical attention.
Check with your doctor immediately if any of the following side effects occur:
More common
Bladder pain
bloody or cloudy urine
blurred vision
body aches or pain
burning, crawling, itching, numbness, prickling, "pins and needles", or tingling feelings
confusion
difficult, burning, or painful urination
dizziness, faintness, or lightheadedness when getting up suddenly from a lying or sitting position
excessive muscle tone
fear or nervousness
feeling sad or empty
fever
hearing changes
irritability
lower back or side pain
muscle stiffness, tension, or tightness
poor concentration
rhythmic movement of muscles
shortness of breath or troubled breathing
sneezing
tightness of the chest or wheezing
unusual tiredness or weakness
voice changes
Less common
Anger that is hard to control
breast enlargement
burning while urinating
changes in vision
chills
decrease in the frequency of urination
difficulty in passing urine (dribbling)
difficulty in speaking
dry mouth
fast, irregular, pounding, or racing heartbeat or pulse
headache, severe and throbbing
hyperventilation
irregular heartbeats
irritability
nausea or vomiting
numbness, tingling, pain, or weakness in the hands or feet
pain during sexual intercourse
panic attacks
paranoia
rapidly changing moods
restlessness
shaking
swelling of the face, fingers, feet, or lower legs
Some side effects may occur that usually do not need medical attention. These side effects may go away during treatment as your body adjusts to the medicine. Also, your health care professional may be able to tell you about ways to prevent or reduce some of these side effects. Check with your health care professional if any of the following side effects continue or are bothersome or if you have any questions about them:
More common
Acid or sour stomach
blistering, crusting, irritation, itching, or reddening of the skin
change in taste
constipation
cracked, dry, or scaly skin
change in interest in sexual intercourse
diarrhea
dry skin
heartburn
hives or welts, skin rash
inability to have or keep an erection
increased interest in sexual intercourse
joint pain
pimples
redness of the face, neck, arms, and occasionally, upper chest
shakiness in the legs, arms, hands, or feet
stomach discomfort, upset, or pain
swelling
swollen joints
trembling or shaking of the hands or feet
Less common
Absent, missed, or irregular menstrual periods
breast pain
sores, ulcers, or white spots on the lips or tongue or inside the mouth
Other side effects not listed may also occur in some patients. If you notice any other effects, check with your healthcare professional.
Call your doctor for medical advice about side effects. You may report side effects to the FDA at 1-800-FDA-1088.
See also: Side effects (in more detail)
The use of the Truven Health products is at your sole risk. These products are provided "AS IS" and "as available" for use, without warranties of any kind, either express or implied. Truven Health and Drugs.com make no representation or warranty as to the accuracy, reliability, timeliness, usefulness or completeness of any of the information contained in the products. Additionally, TRUVEN HEALTH MAKES NO REPRESENTATION OR WARRANTIES AS TO THE OPINIONS OR OTHER SERVICE OR DATA YOU MAY ACCESS, DOWNLOAD OR USE AS A RESULT OF USE OF THE THOMSON REUTERS HEALTHCARE PRODUCTS. ALL IMPLIED WARRANTIES OF MERCHANTABILITY AND FITNESS FOR A PARTICULAR PURPOSE OR USE ARE HEREBY EXCLUDED. Truven Health does not assume any responsibility or risk for your use of the Truven Health products.
Copyright 2017 Truven Health Analytics, Inc. All Rights Reserved.
More about Anafranil (clomipramine)
Consumer resources
Professional resources
Related treatment guides