Yondelis
Generic Name: trabectedin (tra BEK te din)
Brand Names: Yondelis
Medically reviewed on July 28, 2017
What is Yondelis?
Yondelis (trabectedin) is a cancer medicine that interferes with the growth and spread of cancer cells in the body.
Yondelis is used to treat liposarcoma, a rare type of cancer that grows in fatty tissues of the body.
Yondelis is also used to treat leiomyosarcoma, a rare fast-growing type of cancer that grows in many tissues of the body, including fat, muscle, bone, joints, and blood vessels.
Yondelis is used to treat cancer that has spread to other parts of the body or cannot be treated with surgery.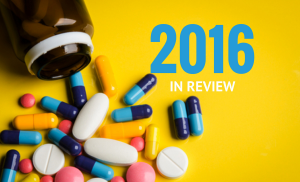 Important information
Serious and sometimes fatal infections may occur during treatment with Yondelis. Call your doctor at once if you have signs of infection such as fever, chills, flu symptoms, pale skin, or easy bruising or bleeding.
Before taking this medicine
You should not be treated with Yondelis if you are allergic to trabectedin.
To make sure Yondelis is safe for you, tell your doctor if you have:
liver disease;

heart disease; or

kidney disease.
Yondelis can harm an unborn baby. Use effective birth control to prevent pregnancy while you are using this medicine, whether you are a man or a woman. Yondelis use by either parent may harm the unborn baby.
If you are a woman, keep using birth control for at least 2 months after your last dose. If you are a man, keep using birth control for at least 5 months after your last dose. Tell your doctor right away if a pregnancy occurs while either the mother or the father is using trabectedin.
It is not known whether trabectedin passes into breast milk or if it could affect the nursing baby. Tell your doctor if you are breast-feeding.
How is Yondelis given?
Yondelis is injected into a vein through a central line IV. A healthcare provider will give you this injection.
Before you receive a dose of Yondelis, you may need a blood test to check your liver function.
The infusion must be given slowly and can take up to 24 hours to complete.
Yondelis is usually given once every 3 weeks. Your doctor will determine how long to treat you with this medicine.
You may be given steroid medication to prevent certain side effects of Yondelis.
Tell your caregivers if you feel any burning, pain, or swelling around the IV needle when Yondelis is injected.
Yondelis can lower blood cells that help your body fight infections and help your blood to clot. Serious and sometimes fatal infections may occur during treatment with trabectedin. Your blood will need to be tested often.
Your heart function may need to be checked using an electrocardiograph or ECG (sometimes called an EKG).
See also: Dosage Information (in more detail)
What happens if I miss a dose?
Call your doctor for instructions if you miss an appointment for your Yondelis injection.
Yondelis dosing information
Usual Adult Dose for Soft Tissue Sarcoma:
-Normal Bilirubin and AST or ALT 2.5 Times the Upper Limit of Normal (ULN) or Less:
1.5 mg/m2 via IV infusion every 21 days (3 weeks)

-Serum Bilirubin Levels Above Institutional ULN:
No recommended dose.

Duration of Therapy: Until disease progression or unacceptable toxicity

Comments:
-Administer this drug over 24 hours through a central venous line using an infusion set with a 0.2 micron polyethersulfone (PES) in-line filter.
-Complete infusion within 30 hours of drug reconstitution.
-Administer dexamethasone 20 mg IV 30 minutes prior to each dose.

Use: Treatment of patients with unresectable or metastatic liposarcoma or leiomyosarcoma who received a prior anthracycline-containing regimen.
What happens if I overdose?
Since this medicine is given by a healthcare professional in a medical setting, an overdose is unlikely to occur.
What should I avoid while receiving Yondelis?
Grapefruit and grapefruit juice may interact with trabectedin and lead to unwanted side effects. Avoid the use of grapefruit products while taking Yondelis.
Yondelis side effects
Get emergency medical help if you have signs of an allergic reaction to Yondelis: hives; chest tightness, wheezing, difficult breathing; feeling light-headed; swelling of your face, lips, tongue, or throat.
A rare but serious side effect of trabectedin is called capillary leak syndrome. Call your doctor right away if you have signs of this condition, which may include: weakness or tired feeling, nausea, sudden dizziness or light-headed feeling, and sudden swelling in your arms, legs and other parts of the body.
Call your doctor at once if you have:
pain, burning, irritation, or skin changes where the injection was given;

heart problems - chest pain, fast or pounding heartbeats, shortness of breath (even with mild exertion), swelling, rapid weight gain;

breakdown of muscle tissue - unexplained muscle pain, tenderness, or weakness (especially if you also have fever, unusual tiredness, and dark colored urine);

liver problems - nausea, upper stomach pain, confusion, tiredness, loss of appetite, dark urine, clay-colored stools, jaundice (yellowing of the skin or eyes); or

low blood cell counts - fever, chills, flu-like symptoms, swollen gums, mouth sores, skin sores, rapid heart rate, pale skin, easy bruising, unusual bleeding, feeling tired or light-headed.
Your cancer treatments may be delayed or permanently discontinued if you have certain side effects.
Common Yondelis side effects may include:
nausea, vomiting, loss of appetite;

diarrhea, constipation;

swelling, tiredness;

low blood cell counts;

abnormal liver or kidney function tests;

headache; or

feeling short of breath.
This is not a complete list of side effects and others may occur. Call your doctor for medical advice about side effects. You may report side effects to FDA at 1-800-FDA-1088.
See also: Side effects (in more detail)
What other drugs will affect Yondelis?
Many drugs can interact with trabectedin. This includes prescription and over-the-counter medicines, vitamins, and herbal products. Not all possible interactions are listed in this medication guide. Tell your doctor about all medicines you use, and those you start or stop using during your treatment with Yondelis. Give a list of all your medicines to any healthcare provider who treats you.
Further information
Remember, keep this and all other medicines out of the reach of children, never share your medicines with others, and use Yondelis only for the indication prescribed.
Always consult your healthcare provider to ensure the information displayed on this page applies to your personal circumstances.
Copyright 1996-2018 Cerner Multum, Inc. Version: 1.04.
More about Yondelis (trabectedin)
Consumer resources
Professional resources
Related treatment guides