Steglatro
Generic Name: ertugliflozin (ER too gli FLOE zin)
Brand Names: Steglatro
Medically reviewed on February 28, 2018
What is Steglatro?
Steglatro (ertugliflozin) is an oral diabetes medicine that helps control blood sugar levels. Ertugliflozin works by helping the kidneys get rid of glucose from your bloodstream.
Steglatro is used together with diet and exercise to improve blood sugar control in adults with type 2 diabetes mellitus.
Steglatro is not for treating type 1 diabetes.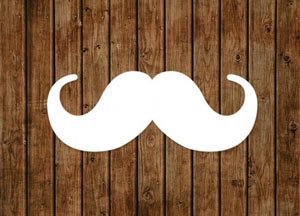 Important Information
You should not use Steglatro if you have severe kidney disease, if you are on dialysis, or if you have diabetic ketoacidosis. This medicine is not for treating type 1 diabetes.
Taking Steglatro can make you dehydrated, which could cause you to feel weak or dizzy (especially when you stand up).
Steglatro can also cause infections in the bladder or genitals (penis or vagina). Call your doctor if you have genital pain or itching, genital odor or discharge, increased urination, pain or burning when you urinate, or blood in your urine.
Before taking this medicine
You should not use Steglatro if you are allergic to ertugliflozin, or if you have:
severe kidney disease (or if you are on dialysis); or

diabetic ketoacidosis (call your doctor for treatment).
To make sure Steglatro is safe for you, tell your doctor if you have ever had:
liver or kidney disease;

a bladder infection or urination problems;

blood circulation problems, especially in your legs;

nerve damage in your legs;

a diabetic foot ulcer or amputation;

heart problems;

problems with your pancreas, including surgery;

if you drink alcohol often; or

if you are on a low salt diet.
Follow your doctor's instructions about using Steglatro if you are pregnant. Blood sugar control is very important during pregnancy, and your dose needs may be different during each trimester of your pregnancy.
Ertugliflozin may harm an unborn baby if you take the medicine during your second or third trimester. Tell your doctor if you become pregnant while using this medicine.
You should not breast-feed while using this medicine.
Steglatro is not approved for use by anyone younger than 18 years old.
How should I take Steglatro?
Steglatro is usually taken once per day in the morning. Follow all directions on your prescription label. Your doctor may occasionally change your dose. Do not take this medicine in larger or smaller amounts or for longer than recommended.
You may take Steglatro with or without food.
Call your doctor if you are sick with vomiting or diarrhea, if you consume less food or fluid than usual, or if you are sweating more than usual.
Your blood sugar will need to be checked often, and you may also need to test the level of ketones your urine. Steglatro can cause life-threatening ketoacidosis (too much acid in the blood). Even if your blood sugar is normal, contact your doctor if a urine test shows that you have ketones in the urine.
Low blood sugar (hypoglycemia) can happen to everyone who has diabetes. Symptoms include headache, hunger, sweating, irritability, dizziness, nausea, fast heart rate, and feeling anxious or shaky. To quickly treat low blood sugar, always keep a fast-acting source of sugar with you such as fruit juice, hard candy, crackers, raisins, or non-diet soda.
Your doctor can prescribe a glucagon emergency injection kit to use in case you have severe hypoglycemia and cannot eat or drink. Be sure your family and close friends know how to give you this injection in an emergency.
Also watch for signs of high blood sugar (hyperglycemia) such as increased thirst or urination, blurred vision, headache, and tiredness.
Blood sugar levels can be affected by stress, illness, surgery, exercise, alcohol use, or skipping meals. Ask your doctor before changing your dose or medication schedule.
This medicine can cause unusual results with certain lab tests. Tell any doctor who treats you that you are using Steglatro.
This medicine is only part of a treatment program that may also include diet, exercise, weight control, regular blood sugar testing, and special medical care. Follow your doctor's instructions very closely.
Store at room temperature away from moisture and heat. Keep unused tablets in the foil blister pack in its original container.
Steglatro dosing information
Usual Adult Dose for Diabetes Type 2:
Initial dose: 5 mg orally once a day in the morning
-May increase to 15 mg orally once a day for patients tolerating therapy and requiring additional glycemic control
Maximum dose: 15 mg per day

Comments:
-Volume depletion should be corrected prior to initiating therapy.
-This drug is not recommended for patients with type 1 diabetes mellitus or for the treatment of diabetic ketoacidosis.

Use: An adjunct to diet and exercise to improve glycemic control in adults with Type 2 diabetes mellitus.
See also: Dosage Information (in more detail)
What happens if I miss a dose?
Take the missed dose as soon as you remember. Skip the missed dose if it is almost time for your next scheduled dose. Do not take extra medicine to make up the missed dose.
What happens if I overdose?
Seek emergency medical attention or call the Poison Help line at 1-800-222-1222.
What should I avoid while taking Steglatro?
Avoid getting up too fast from a sitting or lying position, or you may feel dizzy. Get up slowly and steady yourself to prevent a fall.
Steglatro side effects
Get emergency medical help if you have signs of an allergic reaction to Steglatro: hives; difficult breathing; swelling of your face, lips, tongue, or throat.
Call your doctor at once if you have:
new pain, tenderness, sores, ulcers, or infections in your legs or feet;

little or no urination;

ketoacidosis (too much acid in the blood) - nausea, vomiting, stomach pain, confusion, unusual drowsiness, or trouble breathing;

dehydration symptoms - dizziness, weakness, feeling light-headed (like you might pass out);

signs of a bladder infection - pain or burning when you urinate, increased urination, blood in your urine, fever, pain in your pelvis or back; or

signs of a genital infection (penis or vagina) - pain, burning, itching, rash, redness, odor, or discharge.
Some side effects may be more likely to occur in older adults.
Common Steglatro side effects may include:
genital infections; or

urinating more than usual.
This is not a complete list of side effects and others may occur. Call your doctor for medical advice about side effects. You may report side effects to FDA at 1-800-FDA-1088.
See also: Side effects (in more detail)
What other drugs will affect Steglatro?
When you start or stop taking Steglatro, your doctor may need to adjust the doses of any other diabetes medicines you use on a regular basis.
Other drugs may interact with ertugliflozin, including prescription and over-the-counter medicines, vitamins, and herbal products. Tell your doctor about all your current medicines and any medicine you start or stop using.
Further information
Remember, keep this and all other medicines out of the reach of children, never share your medicines with others, and use Steglatro only for the indication prescribed.
Always consult your healthcare provider to ensure the information displayed on this page applies to your personal circumstances.
Copyright 1996-2018 Cerner Multum, Inc. Version: 1.02.
More about Steglatro (ertugliflozin)
Consumer resources
Professional resources
Related treatment guides