Sustol (injection)
Generic Name: granisetron (injection) (gra NIS e tron)
Brand Name: Sustol
What is granisetron?
Granisetron blocks the actions of chemicals in the body that can trigger nausea and vomiting.
Sustol is used to prevent nausea and vomiting that may be caused by medicine to treat cancer (chemotherapy), or after having surgery.
Granisetron is sometimes used together with other anti-nausea medications.
Granisetron may also be used for purposes not listed in this medication guide.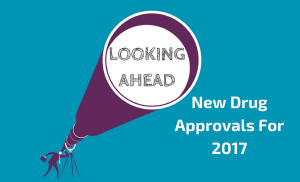 Important Information
Before you are treated with Sustol, tell your doctor about all your medical conditions, especially heart problems. Also, make sure your doctor knows about all the medicines you are using.
Before taking this medicine
You should not receive granisetron if you are allergic to it.
To make sure granisetron is safe for you, tell your doctor if you have:
kidney disease;

heart disease;

a heart rhythm disorder;

a personal or family history of long QT syndrome;

an electrolyte imbalance (such as low levels of potassium or magnesium in your blood);

if you have recently had stomach or intestinal surgery; or

if you are allergic to a medicine like granisetron (dolasetron, ondansetron, Aloxi, Anzemet, Lotronex, Zofran, or others).
It is not known whether this medicine will harm an unborn baby. Tell your doctor if you are pregnant.
It is not known whether granisetron passes into breast milk or if it could harm a nursing baby. Tell your doctor if you are breast-feeding a baby.
How is granisetron given?
Granisetron is injected under the skin, or into a vein through an IV.
A healthcare provider will give you this injection.
Sustol is usually given at least 30 minutes before the start of chemotherapy.
When used to prevent nausea and vomiting caused by surgery, you will receive Sustol either before or after the procedure.
Your doctor will determine how often to treat you with granisetron, and for how long.
What happens if I miss a dose?
Because you will receive Sustol in a clinical setting, you are not likely to miss a dose.
What happens if I overdose?
Since this medicine is given by a healthcare professional in a medical setting, an overdose is unlikely to occur.
What should I avoid while receiving granisetron?
Follow your doctor's instructions about any restrictions on food, beverages, or activity.
Granisetron side effects
Get emergency medical help if you have signs of an allergic reaction: hives; difficult breathing; swelling of your face, lips, tongue, or throat.
Some side effects may occur up to 2 weeks or more after you have received a Sustol.
Call your doctor at once if you have:
Common side effects may include:
This is not a complete list of side effects and others may occur. Call your doctor for medical advice about side effects. You may report side effects to FDA at 1-800-FDA-1088.
See also: Side effects (in more detail)
What other drugs will affect granisetron?
Granisetron can cause a serious heart problem, especially if you use certain medicines at the same time, including antibiotics, antidepressants, heart rhythm medicine, antipsychotic medicines, and medicines to treat cancer, malaria, HIV or AIDS.
Receiving granisetron while you are using certain other medicines can cause high levels of serotonin to build up in your body, a condition called "serotonin syndrome," which can be fatal. Tell your doctor if you also use:
an antidepressant;

migraine headache medicine;

a narcotic (opioid) medication or muscle relaxer; or

other anti-nausea medications.
This list is not complete. Other drugs may interact with granisetron, including prescription and over-the-counter medicines, vitamins, and herbal products. Not all possible interactions are listed in this medication guide. Tell your doctor about all medicines you use, and those you start or stop using during your treatment with granisetron.
More about Sustol (granisetron)
Consumer resources
Professional resources
Related treatment guides
Where can I get more information?
Your doctor or pharmacist can provide more information about granisetron.
Copyright 1996-2012 Cerner Multum, Inc. Version: 1.01.
Date modified: February 01, 2018
Last reviewed: October 19, 2016