Tilade
Generic Name: Nedocromil Sodium
Class: Mast-cell Stabilizers
ATC Class: R01AC07
VA Class: RE101
Chemical Name: 9-Ethyl-6,9-dihydro-4,6-dioxo-10-propyl-4H-pyrano(3,2-g)quinoline-2,8-dicarboxylic acid disodium salt
Molecular Formula: C19H17NO7•2Na
CAS Number: 69049-74-7

Introduction
Mast cell stabilizer; a pyranoquinoline dicarboxylic acid derivative.1 2 3 4 5 6 7 9 10 11 1 2 3 9 10 11
Uses for Tilade
Asthma
Used as an adjunct in the overall management of mild to moderate bronchial asthma.1 2 3 4 5 9 10 11 a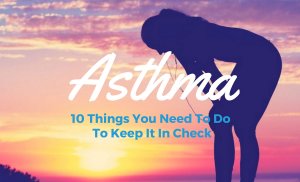 For prophylaxis only; not indicated for reversal of acute bronchospasm, including status asthmaticus.a 1 9 10 (See Acute Bronchospasm under Warnings.)
Tilade Dosage and Administration
General
Administration
Oral Inhalation
Administer by oral inhalation using an oral aerosol inhaler.1
Shake inhaler well before use.1 8 Actuate aerosol inhaler 3 times prior to the initial use or if it has not been used for >7 days.a
Exhale slowly and completely, invert the inhaler, place the mouthpiece of the inhaler well into the mouth, and close the lips around it.8 Inhale slowly and deeply through the mouth while actuating the inhaler.8 Hold breath for 5–10 seconds, withdraw the mouthpiece, and exhale slowly.2 8
Avoid spraying in eyes.a
Clean inhaler twice weekly. Remove metal canister and cap and rinse plastic mouthpiece in hot running water. Allow to dry overnight in a warm place.a 8
Optimal therapeutic effect is dependent upon administration at regular intervals, even during symptom-free periods.a
Dosage
Available as nedocromil sodium, dosage expressed in terms of the salt.a 1
The dose of nedocromil sodium is expressed as the amount delivered from the actuator of the inhaler per metered spray.a
Oral inhalation aerosol delivers 2 mg from the valve and 1.75 mg from the actuator per metered spray.a Each aerosol canister delivers ≥104 metered sprays.a 1
Pediatric Patients
Asthma
Oral Inhalation
Children ≥6 years of age: 3.5 mg (2 inhalations) 4 times daily at regular intervals (14 mg/day).1
Less frequent administration may be effective if asthma is well controlled at this dose (e.g., patients only need occasional β-agonist therapy and are not experiencing serious exacerbations).a
Adults
Asthma
Oral Inhalation
3.5 mg (2 inhalations) 4 times daily at regular intervals (14 mg/day).1
Less frequent administration may be effective if asthma is well controlled at this dose (e.g., patients only need occasional β-agonist therapy and are not experiencing serious exacerbations).a
Prescribing Limits
Pediatric Patients
Asthma
Oral Inhalation
Children ≥6 years of age: Maximum 3.5 mg (2 inhalations) 4 times daily (14 mg/day).1
Adults
Asthma
Oral Inhalation
Maximum 3.5 mg (2 inhalations) 4 times daily (14 mg/day).a 1
Special Populations
No special population dosage recommendations at this time.a
Cautions for Tilade
Contraindications
Known hypersensitivity to nedocromil or any ingredient in the formulation.a
Warnings/Precautions
Warnings
Acute Bronchospasm
Nedocromil is not a bronchodilator; do not use for reversal of acute bronchospasm, especially status asthmaticus.1 9 10 a
Use should generally be continued during acute exacerbations, unless patient becomes intolerant to use of inhaled dosage forms.a
Bronchospasm, possibly life-threatening, may occur immediately after administration.a If this occurs, discontinue nedocromil and institute alternative therapy.a
General Precautions
Concomitant Corticosteroid Dosage
Role of nedocromil as a corticosteroid-sparing agent in patients receiving oral or inhaled corticosteroids not defined.a Monitor patients closely if systemic or inhaled corticosteroids are reduced.a
Specific Populations
Pregnancy
Category B.a
Lactation
Not known if nedocromil is distributed into milk.a Caution is advised if nedocromil is used.a
Pediatric Use
Safety and efficacy not established in children <6 years of age.a
Common Adverse Effects
Unpleasant taste, coughing, pharyngitis, rhinitis, upper respiratory infection, dyspnea, bronchospasm, sinusitis, nausea, vomiting, headache, chest pain, fever, viral infection.a
Interactions for Tilade
No formal drug interaction studies to date.a
Tilade Pharmacokinetics
Absorption
Bioavailability
Absolute bioavailability is 8 and 17% for single and multiple inhaled doses, respectively.a
Onset
Full therapeutic effect may not be obtained for ≥1 week.a
Distribution
Plasma Protein Binding
89%.a
Elimination
Elimination Route
Excreted principally in urine as unchanged drug.a
Half-life
3.3 hours.a
Special Populations
Pharmacokinetics in children 6–11 years of age appear similar to those in adults.a
Stability
Storage
Oral Inhalation
Aerosol, Solution for Inhalation
Temperatures >120°F may cause aerosol canister to burst.a
Actions
Advice to Patients
Preparations
Excipients in commercially available drug preparations may have clinically important effects in some individuals; consult specific product labeling for details.
Nedocromil Sodium

| Routes | Dosage Forms | Strengths | Brand Names | Manufacturer |
| --- | --- | --- | --- | --- |
| Oral Inhalation | Aerosol | 1.75 mg/metered spray (from the mouthpiece) | Tilade Inhaler (with chlorofluorohydrocarbon propellants) | Monarch |
References
1. Aventis. Tilade (nedocromil sodium) inhalation aerosol prescribing information. Kansas City, MO; 1999 Oct.
2. Gonzalez JP, Brogden RN. Nedocromil sodium: a preliminary review of its pharmacodynamic and pharmacokinetic properties, and therapeutic efficacy in the treatment of reversible obstructive airways disease. Drugs. 1987; 34:560-77. [IDIS 236663] [PubMed 2826101]
3. Rebuck AS, Kesten S, Boulet LP et al. A 3-month evaluation of the efficacy of nedocromil sodium in asthma: a randomized, double-blind, placebo-controlled trial of nedocromil sodium conducted by a Canadian multicenter study group. J Allergy Clin Immunol. 1990; 85:612-7. [IDIS 314389] [PubMed 2155958]
4. Callaghan B, Teo NC, Clancy L. Effects of the addition of nedocromil sodium to maintenance bronchodilator therapy in the management of chronic asthma. Chest. 1992; 101:787-92. [IDIS 293018] [PubMed 1311666]
5. Cherniack RM, Wasserman SI, Ramsdell JW et al. A double-blind multicenter group comparative study of the efficacy and safety of nedocromil sodium in the management of asthma. Chest. 1990; 97:1299-1306. [IDIS 289144] [PubMed 2161328]
6. Tandon MK. Double-blind crossover study of nedocromil sodium in partially reversible chronic obstructive airways disease. Chest. 1993; 103:105-10. [IDIS 308235] [PubMed 8380266]
7. Morton AR, Ogle SL, Fitch KD. Effects of nedocromil sodium, cromolyn sodium, and a placebo in exercise-induced asthma. Ann Allergy. 1992; 68:143-8. [IDIS 292497] [PubMed 1310834]
8. Fisons. Tilade (nedocromil sodium) inhalation aerosol patient information. (undated)
9. Anon. Nedocromil for asthma. Med Lett Drugs Ther. 1993; 35:62-3. [PubMed 8390598]
10. Parish RC, Miller LJ. Nedocromil sodium. Ann Pharmacother. 1993; 27:599-606. [IDIS 314179] [PubMed 8394165]
11. Lal S, Dorow PD, Venho KK et al. Nedocromil sodium is more effective than cromolyn sodium for the treatment of chronic reversible obstructive airway disease. Chest. 1993; 104:438-47. [IDIS 319804] [PubMed 8393398]
12. Fisons Pharmaceuticals, Rochester, NY: Personal communication.
13. National Asthma Education and Prevention Program. Expert panel report II: guidelines for the diagnosis and management of asthma. 1997 Feb.
14. Kemp JP. Comprehensive asthma management: guidelines for clinicians. J Asthma. 1998; 35:601-20. [PubMed 9860081]
15. Kemp JP. Guidelines update: where do the new therapies fit in the management of asthma? Drugs. 2000; 59(Suppl 1):23-8.
a. King Pharmaceuticals. Tilade (nedocromil sodium) inhalation aerosol prescribing information. Bristol, TN; 2004 July.
More about Tilade (nedocromil)
Consumer resources
Professional resources
Related treatment guides