Diazoxide
Class: Antihypoglycemic Agents, Miscellaneous
VA Class: CV490
CAS Number: 364-98-7
Brands: Proglycem
Introduction
Nondiuretic hypotensive and antihypoglycemic agent; structurally related to the thiazide diuretics.a b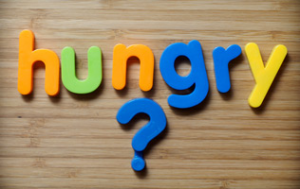 Uses for Diazoxide
Hypoglycemia
Adults: Used orally in the management of hypoglycemia caused by hyperinsulinism associated with inoperable islet cell adenoma or carcinoma, or extrapancreatic malignancy.c
Infants and children: Used orally in the management of hypoglycemia associated with leucine sensitivity, islet cell hyperplasia, nesidioblastosis, extrapancreatic malignancy, islet cell adenoma, or adenomatosis.c
Adults and children: May be used preoperatively as a temporary measure, and postoperatively if hypoglycemia persists.c
Should be used only after diagnosis of hypoglycemia caused by one of the above conditions has been definitely established and when specific medical or surgical management has been unsuccessful or is not feasible.c
Severe Hypertension
Has been used for emergency lowering of BP in hypertensive emergencies in adults with severe, nonmalignant and malignant (severe accelerated) hypertension and in children with acute severe hypertension.b However, other IV antihypertensive agents (e.g., labetalol, esmolol, fenoldopam, nicardipine, sodium nitroprusside) are preferred and an IV preparation of diazoxide is no longer commercially available in US.500 502 542
Also has been used IV for the management of severe hypertension during pregnancy;127 128 129 135 however, other drugs (e.g., IV labetalol, IV hydralazine, oral nifedipine) are preferred and an IV preparation of diazoxide is no longer commercially available in US.136 139 500 540
Diazoxide Dosage and Administration
General
Since repeated administration of diazoxide may cause sodium and water retention, administer a diuretic to patients receiving multiple doses of the drug.a c
Hypoglycemia
Individualize oral dosage based on severity of condition, blood glucose concentration, and clinical response of patient.c

Observe patients closely when treatment is initiated.c Monitor blood glucose concentrations until patient's condition has stabilized; usually requires several days.c

If hyperglycemia or glycosuria occurs, reduction in dosage may be required to avoid progression to ketoacidosis or hyperosmolar coma.c

Discontinue drug if not effective after 2–3 weeks.c In patients who respond to diazoxide, therapy must be continued for several years.b The drug may be discontinued when insulin-glucose ratios and insulin responses to provocative tests are normal.b
Administration
Administer orally.c
Has been administered IV; however, parenteral preparation no longer commercially available in US.b
Dosage
Pediatric Patients
Hypoglycemia
Oral
Children: Usual initial dosage is 3 mg/kg daily given in 3 equal doses every 8 hours.c
Children: Usual maintenance dosage is 3–8 mg/kg daily given in 2 or 3 divided doses every 12 or 8 hours, respectively.c
Refractory hypoglycemia in children: May require high doses;c dosages as high as 10–15 mg/kg daily have been used.b
Infants and neonates: Usual initial dosage is 10 mg/kg daily given in 3 equal doses every 8 hours.c
Infants and neonates: Usual maintenance dosage is 8–15 mg/kg daily given in 2 or 3 equal doses every 12 or 8 hours, respectively.c
Adults
Hypoglycemia
Oral
Usual initial dosage: 3 mg/kg daily given in 3 equal doses every 8 hours (i.e., approximately 200 mg daily for an average adult).c
Usual maintenance dosage: 3–8 mg/kg daily given in 2 or 3 equal doses every 12 or 8 hours, respectively.c
Refractory hypoglycemia: May require high doses;c dosages as high as 10–15 mg/kg daily have been used.b
Special Populations
Renal Impairment
Patients with Hypoglycemia
Oral
Since plasma half-life is prolonged with renal impairment, consider reduced dosage.c
Cautions for Diazoxide
Contraindications
Hypersensitivity to the drug, other thiazide derivatives, or other sulfonamide-derived agents.c

Functional hypoglycemia.c
Warnings/Precautions
Warnings
Pulmonary Hypertension
Pulmonary hypertension reported in neonates and infants.600 601 602
Monitor infants and neonates for manifestations of respiratory distress (e.g., tachypnea, flaring nostrils, grunting, chest wall retractions, feeding intolerance, cyanosis), particularly in those with risk factors for pulmonary hypertension (e.g., meconium aspiration syndrome, respiratory distress syndrome, transient tachypnea of the newborn, pneumonia, sepsis, congenital diaphragmatic hernia, congenital heart disease).600 (See Advice to Patients.) Discontinue therapy if pulmonary hypertension occurs.600
Cardiovascular Effects
Sodium and water retention occurs frequently in patients (adults and young infants), and may result in edema, weight gain, and CHF (especially in uremic patients).a b c (See Renal Impairment under Cautions.)
Hyperglycemia
Monitor blood glucose concentrations.a c In patients receiving oral therapy for the treatment of hypoglycemia, monitor blood glucose concentrations carefully until the patient's condition has stabilized.c
Usually mild and subsides without treatment.b May require administration of oral hypoglycemic agents or insulin, especially in diabetic patients or those receiving repeated doses of diazoxide.b
Ketoacidosis and nonketotic hyperosmolar coma reported with recommended oral dosage, usually during intercurrent illness.c
If ketoacidosis occurs, administer insulin and restore fluid and electrolyte balance immediately.c
Sensitivity Reactions
Rash, leukopenia, fever.a c
General Precautions
Metabolic and Electrolyte Effects
Repeated administration may cause sodium and fluid retention.a c (See Cardiovascular Effects under Cautions.)
Administer a diuretic to patients receiving multiple doses of diazoxide.a c Consider the possibility of potentiation of hypotensive, hyperglycemic, and hyperuricemic effects in patients receiving concomitant diuretic therapy.a b
Administer with caution to patients in whom retention of sodium and water may be hazardous (e.g., those with impaired cardiac reserve).a b c
Exercise caution when administering to uremic patients, since these patients may experience a greater hypotensive effect.b Hematologic monitoring may be advisable in patients who receive the drug for longer than a few days; monitor serum uric acid concentration in patients with hyperuricemia or a history of gout.b
Specific Populations
Pregnancy
Category C.a c May produce fetal or neonatal hyperbilirubinemia, thrombocytopenia, altered carbohydrate metabolism.a b c
IV diazoxide may cause cessation of uterine contractions during labor; administration of oxytocic agents may be required.a Caution advised if oral diazoxide administered during labor and delivery.c
Lactation
Not known whether diazoxide is distributed into milk.a c Discontinue nursing or the drug.a c
Renal Impairment
Nondiabetic hypertensive patients with impaired renal function may develop diabetic ketoacidosis following multiple doses of diazoxide.b Observe patients carefully for possible development of severe hyperglycemia.b
Avoid prolonged hypotension since it may aggravate preexisting renal failure.a b
Monitor serum electrolyte concentrations in patients with renal impairment.c Such patients may require potent diuretics such as furosemide or ethacrynic acid rather than thiazide diuretics to manage sodium and fluid retention.a
Common Adverse Effects
Sodium and fluid retention, tachycardia, palpitations, increased uric acid concentrations, hyperglycemia or glycosuria, GI intolerance, hirsutism, thrombocytopenia.c d j
Interactions for Diazoxide
Specific Drugs and Laboratory Tests
Drug or Test

Interaction

Comments

Chlorpromazine

May precipitate diabetic pre-comab

Corticosteroids

May increase risk of hyperglycemiab

Diuretics

Potentiation of the hyperglycemic, hyperuricemic, or hypotensive effects of diazoxidea b

Estrogen-progestin combinations

May increase risk of hyperglycemiab

Hypotensive agents

May potentiate hypotensive effecta b c

Consider possibility that dosage adjustments may be required during concomitant therapyj

Phenobarbital

May stimulate metabolism and decrease half-life of diazoxideb

Phenytoin

May stimulate metabolism (e.g., decrease serum concentration and half-life) of diazoxideb

With concomitant phenytoin, conflicting reports of phenytoin toxicity or decreased serum phenytoin concentrationsc f g h

Test for glucagon-stimulated insulin release

Inhibits glucagon-stimulated insulin release and will cause a false-negative insulin response to glucagona

Warfarin

Displaces warfarin from its protein binding sites in vitroa b
Diazoxide Pharmacokinetics
Absorption
Bioavailability
Peak blood concentrations attained in 4 hours.b
Duration
Glycemic effect begins within 1 hour and lasts approximately ≤8 hours in patients with normal renal function.c
Plasma Concentrations
Minimum blood diazoxide concentrations of 10 mcg/mL appear to be necessary for initial hypotensive effects.b i
Distribution
Extent
In animals, distributes into kidneys with relatively high concentrations in liver and adrenal glands.b
Crosses placenta and blood-brain barrier.a b c Not known whether the drug is distributed into milk.a
Plasma Protein Binding
>90% bound.c
May displace bilirubin from albumin; may produce neonatal hyperbilirubinemia.b c
Special Populations
Diazoxide is less bound to cord plasma proteins than to adult plasma proteins.b
In patients with chronic uremia, there is a substantial reduction of plasma protein binding, probably resulting from decreased serum albumin in these patients.b
Elimination
Metabolism
Partially metabolized by oxidation and sulfate conjugation and excreted slowly in urine by glomerular filtration as unchanged drug and metabolites.b
Elimination Route
In one patient, 2% of an orally administered dose of diazoxide was recovered in feces.b
Half-life
21–48 hours in adults with normal renal function.b i The high degree of protein binding is responsible for the prolonged half-life.b
Special Populations
In pediatric patients, terminal elimination half-life may be somewhat shorter than in adults.b
In patients with renal impairment, half-life is prolonged in proportion to decreases in Clcr.b c Diazoxide and its metabolites are removed by hemodialysis and peritoneal dialysis, but dialysance is relatively low because of extensive protein binding.
Stability
Storage
Oral
Suspension
25°C (may be exposed to 15–30°C); protect from light.c Should not use darkened oral suspensions since they may be subpotent.b
Actions
Increases blood glucose concentration by inhibiting pancreatic insulin secretion, stimulating release of catecholamines, and/or increasing hepatic release of glucose.b c Markedly inhibits glucose- and glucagon-induced insulin secretion.a b c

Decreases cortisol secretion.a

Increases plasma free fatty acid concentrations.a b

Reduces peripheral vascular resistance and BP as a result of a direct vasodilatory effect on smooth muscle in peripheral arterioles.a b Increases heart rate, cardiac output, and left ventricular ejection rate, probably as a result of a reflex response to decreased peripheral vascular resistance.a b

Causes sodium and water retention and decreased urinary output, which can result in expansion of plasma and extracellular fluid volume.a b Reduces excretion of potassium, chloride, bicarbonate, and uric acid.b c

Inhibits uterine contractions.a b
Advice to Patients
Importance of taking oral diazoxide regularly and of not skipping doses or taking extra doses.c

Importance of not sharing the drug with others.c

Importance of following dietary instructions.c

In patients treated for hypoglycemia, importance of testing blood and urine for glucose and ketones regularly and of reporting results to their clinicians.c

In patients being treated for hypoglycemia, importance of reporting any signs or symptoms of adverse effects (i.e., increased urinary frequency, increased thirst, fruity breath odor).c

Importance of advising parents or caregivers to monitor neonates and infants for manifestations of respiratory distress (e.g., tachypnea, flaring nostrils, grunting, chest wall retractions, cyanosis) and to immediately contact a clinician if such symptoms occur.600

Importance of women informing clinicians if they are or plan to become pregnant or plan to breast-feed.c

Importance of informing clinicians of existing or contemplated therapy, including prescription and OTC drugs and herbal supplements, as well as any concomitant illnesses.c

Importance of informing patients of other important precautionary information.c (See Cautions.)
Preparations
Excipients in commercially available drug preparations may have clinically important effects in some individuals; consult specific product labeling for details.
Please refer to the ASHP Drug Shortages Resource Center for information on shortages of one or more of these preparations.
Diazoxide

| Routes | Dosage Forms | Strengths | Brand Names | Manufacturer |
| --- | --- | --- | --- | --- |
| Oral | Suspension | 50 mg/mL | Proglycem | Teva |
AHFS DI Essentials. © Copyright 2018, Selected Revisions March 23, 2017. American Society of Health-System Pharmacists, Inc., 4500 East-West Highway, Suite 900, Bethesda, Maryland 20814.
References
Only references cited for selected revisions after 1984 are available electronically.
125. Ogilvie RI, Nadeau JH, Sitar DS. Diazoxide concentration-response relation in hypertension. Hypertension. 1982; 4:167-73. [PubMed 7061124]
126. Sellers EM, Koch-Weser J. Protein binding and vascular activity of diazoxide. N Engl J Med. 1969; 281:1141-5. [PubMed 5347827]
127. Nissen JC. Treatment of hypertensive emergencies of pregnancy. Clin Pharm. 1982; 1:334-43. [PubMed 6764393]
128. Lindheimer MD, Katz AI. Current concepts: hypertension in pregnancy. N Engl J Med. 1985; 313:675-80. [PubMed 3894964]
129. Dudley DKL. Minibolus diazoxide in the management of severe hypertension in pregnancy. Am J Obstet Gynecol. 1985; 151:196-200. [PubMed 3970085]
130. Thien TA, Huysmans FTM, Gerlag PGG et al. Diazoxide infusion in severe hypertension and hypertensive crisis. Clin Pharmacol Ther. 1979; 25:795-9. [PubMed 445946]
131. Anon. Drugs for hypertensive emergencies. Med Lett Drugs Ther. 1989; 31:32-4. [PubMed 2927362]
132. National High Blood Pressure Education Program Working Group. National High Blood Pressure Education Program Working Group report on high blood pressure in pregnancy. Am J Obstet Gynecol. 1990; 163:1689-1712.
135. Rey E, LeLorier J, Burgess E et al. Report of the Canadian Hypertension Society consensus conference: 3. pharmacologic treatment of hypertensive disorders in pregnancy. CMAJ. 1997; 157:1245-54. [PubMed 9361646]
136. ACOG task force on hypertension in pregnancy: hypertension in pregnancy. Washington, DC: American College of Obstetricians and Gynecologists; 2013.
139. Duley L, Meher S, Jones L. Drugs for treatment of very high blood pressure during pregnancy. Cochrane Database Syst Rev. 2013; 7:CD001449. [PubMed 23857334]
500. National Heart, Lung, and Blood Institute National High Blood Pressure Education Program. The seventh report of the Joint National Committee on Prevention, Detection, Evaluation, and Treatment of High Blood Pressure (JNC 7). Bethesda, MD: National Institutes of Health; 2004 Aug. (NIH publication No. 04-5230.)
501. James PA, Oparil S, Carter BL et al. 2014 evidence-based guideline for the management of high blood pressure in adults: report from the panel members appointed to the Eighth Joint National Committee (JNC 8). JAMA. 2014; 311:507-20. [PubMed 24352797]
502. Mancia G, Fagard R, Narkiewicz K et al. 2013 ESH/ESC Guidelines for the management of arterial hypertension: the Task Force for the management of arterial hypertension of the European Society of Hypertension (ESH) and of the European Society of Cardiology (ESC). J Hypertens. 2013; 31:1281-357. [PubMed 23817082]
540. Magee LA, Pels A, Helewa M et al., for the Canadian Hypertensive Disorders of Pregnancy (HDP) Working Group. Diagnosis, evaluation, and management of the hypertensive disorders of pregnancy. Pregnancy Hypertens. 2014; 4:105-45. [PubMed 26104418]
542. Marik PE, Varon J. Hypertensive crises: challenges and management. Chest. 2007; 131:1949-62. [PubMed 17565029]
600. US Food and Drug Administration. FDA Drug Safety Communication: FDA warns about a serious lung condition in infants and newborns treated with Proglycem (diazoxide). Silver Spring, MD; 2015 Jul 16. From FDA website. Accessed 2016 Aug 23.
601. Yildizdas D, Erdem S, Küçükosmanoglu O et al. Pulmonary hypertension, heart failure and neutropenia due to diazoxide therapy. Adv Ther. 2008; 25:515-9. [PubMed 18512033]
602. Demirel F, Unal S, Çetin II et al. Pulmonary hypertension and reopening of the ductus arteriosus in an infant treated with diazoxide. J Pediatr Endocrinol Metab. 2011; 24:603-5. [PubMed 21932611]
a. Schering Corpoation. Hyperstat IV (diazoxide) prescribing information. Kenilworth, NJ; 2003 Aug.
b. AHFS drug information 2015. McEvoy GK, ed. Diazoxide. Bethesda, MD: American Society of Health-System Pharmacists; 2015:.
c. IVAX Research. Proglycem (diazoxide) capsules and suspension prescribing information. Miami, FL; 2003 Oct.
d. Varon J, Marik PE. The diagnosis and management of hypertensive crises. Chest. 2000; 118: 214–27.
HID. Trissel LA. Handbook on injectable drugs. 14th ed. Bethesda, MD: American Society of Health-System Pharmacists; 2007:517-8.
f. Petro DJ, Vannucci RC, Kulin HE et al. Diazoxide-diphenylhydantoin interaction. J Pediatr. 1976; 89:331-2. [PubMed 940040]
g. Roe TF, Podosin RL, Blaskovics ME. Drug interaction: diazoxide and diphenylhydantoin. J Pediatr. 1975; 87:480-4. [PubMed 1165531]
h. Britton JW, So EL. Selection of antiepileptic drugs: a practical approach. Mayo Clin Proc. 1996; 71:778-86. [PubMed 8691899]
i. Mioduch HJ. Therapetuic drug monitoring. Hospital Pharmacy. 1989; 24:614-31. [PubMed 10318303]
j. Teva Pharmaceuticals. Proglycem (diazoxide) capsules and suspension prescribing information. Horsham, PA; 2012 Feb.
More about diazoxide
Consumer resources
Professional resources
Other brands: Proglycem, Hyperstat
Related treatment guides