Generic Name: varenicline (ver EN e kleen)
Brand Names: Chantix
Medically reviewed on February 1, 2017
What is Chantix?
Chantix (varenicline) is a smoking cessation medicine. It is used together with behavior modification and counseling support to help you stop smoking.
Chantix may also be used for purposes not listed in this medication guide.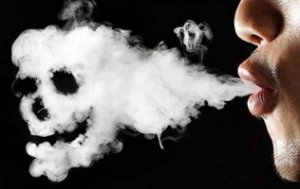 Important information
Chantix may cause changes in your thoughts or behavior. Stop using this medicine and call your doctor at once if you have: any mood or behavior changes, confusion, anxiety, panic attacks, hallucinations, extreme fear, or if you feel impulsive, agitated, aggressive, restless, hostile, depressed, hyperactive (mentally or physically), or have thoughts about suicide or hurting yourself.
Do not drink large amounts alcohol. Varenicline can increase the effects of alcohol or change the way you react to it.
Before taking this medicine
You should not use Chantix if you used it in the past and had:
a serious allergic reaction - trouble breathing, swelling in your face (lips, tongue, throat) or neck; or

a serious skin reaction - blisters in your mouth, peeling skin rash.
To make sure Chantix is safe for you, tell your doctor if you have:
a history of depression or mental illness;

a history of seizures;

kidney disease (or if you are on dialysis);

heart disease, circulation problems; or

if you drink alcohol.
It is not known whether Chantix will harm an unborn baby. Tell your doctor if you are pregnant or plan to become pregnant.
It is not known whether varenicline passes into breast milk. However, if you breast-feed while using this medicine, your baby may spit up or vomit more than normal, and may have a seizure.
Chantix is not approved for use by anyone younger than 18 years old.
How should I take Chantix?
Take Chantix exactly as prescribed by your doctor. Follow all directions on your prescription label. Do not take this medicine in larger or smaller amounts or for longer than recommended.
When you first start taking this medicine, you will take a low dose and then gradually increase it over the first several days of treatment. Follow your doctor's dosing instructions very carefully.
You may choose from 3 ways to use this medicine. Ask your doctor which method is best for you:
Set a date to quit smoking and start taking Chantix 1 week before that date. This will allow the drug to build up in your body. Make sure to quit smoking on your planned quit date. Take this medicine for a total of 12 weeks.

Start taking Chantix before you set a planned quit date. Once you start taking the medicine, choose a quit date that is between 8 and 35 days after you start treatment. Take this medicine for a total of 12 weeks.

Start taking Chantix and gradually reduce the number of cigarettes you smoke each day over a 12-week period, until you no longer smoke at all. Then keep taking for another 12 weeks, for a total of 24 weeks.
Take Chantix after eating. Take the medicine with a full glass of water.
Use this medicine regularly to get the most benefit. Get your prescription refilled before you run out of medicine completely. You should remain under the care of a doctor while taking this medicine.
Read all patient information, medication guides, and instruction sheets provided to you. Ask your doctor or pharmacist if you have any questions.
You may have nicotine withdrawal symptoms when you stop smoking, including: increased appetite, weight gain, trouble sleeping, trouble concentrating, slower heart rate, having the urge to smoke, and feeling anxious, restless, depressed, angry, frustrated, or irritated. These symptoms may occur with or without using medication such as Chantix.
Smoking cessation may also cause new or worsening mental health problems, such as depression.
Store at room temperature away from moisture and heat.
Chantix dosing information
Usual Adult Dose for Smoking Cessation:
Days 1 to 3: 0.5 mg orally once a day
Days 4 to 7: 0.5 mg orally twice a day
Days 8 to end of treatment: 1 mg orally twice a day

Comments:
-The patient should set a date to stop smoking. Dosing should start 1 to 2 weeks before this date.
-Smoking cessation therapies are more likely to succeed for patients who are motivated to stop smoking and who are provided with additional advice and support.
-In smoking cessation therapy, risk for relapse to smoking is elevated in the period immediately following the end of treatment.

Use: Smoking cessation
See also: Dosage Information (in more detail)
What happens if I miss a dose?
Take the missed dose as soon as you remember. Skip the missed dose if it is almost time for your next scheduled dose. Do not take extra medicine to make up the missed dose.
What happens if I overdose?
Seek emergency medical attention or call the Poison Help line at 1-800-222-1222.
What should I avoid while taking Chantix?
Do not drink large amounts alcohol while taking this medicine. Varenicline can increase the effects of alcohol or change the way you react to it. Some people taking this medicine have had unusual or aggressive behavior or forgetfulness while drinking alcohol.
See also: Chantix and alcohol (in more detail)
Do not use other medicines to quit smoking, unless your doctor tells you to. Using Chantix while wearing a nicotine patch can cause unpleasant side effects.
This medicine may impair your thinking or reactions. You may also have mood or behavior changes when you quit smoking. Until you know how Chantix and the smoking cessation process are going to affect you, be careful if you drive or do anything that requires you to be cautious and alert.
Chantix side effects
Get emergency medical help if you have signs of an allergic reaction to Chantix: hives; difficulty breathing; swelling of your face, lips, tongue, or throat.
Stop using Chantix and call your doctor at once if you have:
a seizure (convulsions);

thoughts about suicide or hurting yourself;

strange dreams, sleepwalking, trouble sleeping;

new or worsening mental health problems - mood or behavior changes, depression, agitation, hostility, aggression;

heart attack symptoms - chest pain or pressure, pain spreading to your jaw or shoulder, nausea, sweating;

stroke symptoms - sudden numbness or weakness (especially on one side of the body), slurred speech, problems with vision or balance; or

severe skin reaction - swelling or redness of the skin, blisters in your mouth, or skin rash that spreads and causes blistering and peeling.
Your family or other caregivers should also be alert to changes in your mood or behavior.
Common Chantix side effects may include:
nausea (may persist for several months), vomiting;

constipation, gas;

sleep problems (insomnia); or

unusual dreams.
This is not a complete list of side effects and others may occur. Call your doctor for medical advice about side effects. You may report side effects to FDA at 1-800-FDA-1088.
See also: Side effects (in more detail)
What other drugs will affect Chantix?
After you stop smoking, the doses of your other medications may need to be adjusted. Tell your doctor about all other medicines you use, especially:
insulin;

a blood thinner such as warfarin (Coumadin, Jantoven); or

asthma medicine (theophylline and others).
This list is not complete. Other drugs may interact with varenicline, including prescription and over-the-counter medicines, vitamins, and herbal products. Not all possible interactions are listed in this medication guide.
Further information
Remember, keep this and all other medicines out of the reach of children, never share your medicines with others, and use Chantix only for the indication prescribed.
Always consult your healthcare provider to ensure the information displayed on this page applies to your personal circumstances.
Copyright 1996-2018 Cerner Multum, Inc. Version: 8.03.
More about Chantix (varenicline)
Consumer resources
Professional resources
Related treatment guides