Technivie
Generic Name: ombitasvir, paritaprevir, and ritonavir (om BIT as vir, PAR i TA pre vir, and ri TOE na vir)
Brand Names: Technivie
What is Technivie?
Technivie contains a comination of ombitasvir, paritaprevir, and ritonavir. Ombitasvir, paritaprevir, and ritonavir are antiviral medicines that prevent hepatitis C virus (HCV) from multiplying in your body.
Technivie is used to treat genotype 4 chronic hepatitis C in adults without cirrhosis.
Technivie is sometimes given together with another drug called ribavirin.
Important information
Do not use Technivie together with ribavirin if you are pregnant, or if you are a man and your sexual partner is pregnant.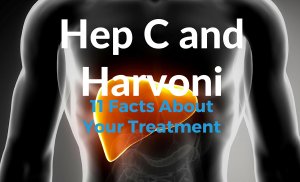 Before you start taking Technivie, you must stop using certain birth control pills or hormone replacement medicines. Ask your doctor about using non-hormonal birth control to prevent pregnancy.
Before taking this medicine
You should not use Technivie if you are allergic to ombitasvir, paritaprevir, or ritonavir, or if you have:
moderate to severe liver disease; or

if you have ever had a severe skin rash after taking ritonavir (Norvir).
If you take Technivie with ribavirin: There may be other reasons you should not take this combination treatment. Tell your doctor about all your medical conditions.
Some medicines can interact with Technivie and should not be used at the same time. Your doctor may need to change your treatment plan if you use any of the following drugs:
alfuzosin;

colchicine;

dronedarone;

efavirenz;

ranolazine;

rifampin;

sildenafil (Revatio), when taken for pulmonary artery hypertension (PAH);

St. John's wort;

oral midazolam (Versed), or triazolam;

antipsychotic medicine - lurasidone, pimozide;

birth control pills or patches - Lo Loestrin FE, Norinyl, Ortho Tri-Cyclen Lo, Ortho Evra, and others;

hormone replacement therapy such as Fem HRT;

a vaginal ring such as NuvaRing;

cholesterol-lowering medicine - gemfibrozil, lovastatin, simvastatin (Zocor, Vytorin, Simcor);

ergot medicine - dihydroergotamine, ergotamine, ergonovine, methylergonovine; or

seizure medicine - carbamazepine, phenytoin, phenobarbital.
Before you start taking Technivie, you must stop using medicine that contains ethinyl estradiol. This includes certain birth control pills or hormone replacement medicines. Ask your doctor about using non-hormonal birth control (condom, diaphragm with spermicide) to prevent pregnancy while taking Technivie and for 2 weeks after your treatment ends.
To make sure Technivie is safe for you, tell your doctor if you have:
liver problems other than hepatitis C;

HIV (human immunodeficiency virus); or

if you have received a liver transplant.
Technivie is not expected to harm an unborn baby. Tell your doctor if you are pregnant or plan to become pregnant.
However, if you also take ribavirin, you may need to have a negative pregnancy test before your treatment starts. Ribavirin is known to cause birth defects or death in an unborn baby.
While you are taking Technivie with ribavirin: Use birth control to prevent pregnancy whether you are a man or a woman. Ribavirin use by either parent may cause birth defects. Tell your doctor right away if a pregnancy occurs while either the mother or the father is taking ribavirin.
It is not known whether ombitasvir, paritaprevir or ritonavir passes into breast milk or if it could harm a nursing baby. Tell your doctor if you are breast-feeding a baby.
Technivie is not approved for use by anyone younger than 18 years old.
How should I take Technivie?
Before you start treatment with Technivie, your doctor may perform tests to make sure you do not have conditions that would prevent you from safely using this medicine.
Technivie is usually taken for 12 weeks. Follow all directions on your prescription label. Do not take Technivie in larger or smaller amounts or for longer than recommended.
The monthly Technivie carton contains enough tablets for you to take this medicine for 4 weeks (28 days in a row). Each of the 4 weekly cartons contains 7 daily dose packs.
Take 2 tablets at the same time every morning with food.
You will need frequent blood tests to check your liver function while using Technivie.
Hepatitis C is often treated with a combination of drugs. Use all medications as directed by your doctor. Read all patient information, medication guides, and instruction sheets provided to you. Ask your doctor or pharmacist if you have any questions.
Do not stop using any of your hepatitis C medicines without your doctor's advice. Do not change your doses or medication schedule without first asking your doctor. Every person with chronic hepatitis C should remain under the care of a doctor.
Store the Technivie at room temperature away from moisture and heat. Do not remove the tablets from a daily dose package until you are ready to take the medicine.
Technivie dosing information
Usual Adult Dose for Chronic Hepatitis C:
2 tablets orally once a day (in the morning)

Recommended Regimen and Duration of Therapy:
-Genotype 4, without cirrhosis: Ombitasvir/paritaprevir/ritonavir and ribavirin for 12 weeks

Comments:
-The manufacturer product information should be consulted for ribavirin dosing recommendations, including dose adjustments.
-Use of this drug without ribavirin may be considered for therapy-naive patients who cannot take or tolerate ribavirin.

Use: In combination with ribavirin, for the treatment of patients with genotype 4 chronic HCV infection without cirrhosis
See also: Dosage Information (in more detail)
What happens if I miss a dose?
Take the missed dose with a meal as soon as you remember. If you are more than 12 hours late in taking your medicine, skip the missed dose and take your next dose at the usual time with a meal.
Do not take extra medicine to make up the missed dose.
What happens if I overdose?
Seek emergency medical attention or call the Poison Help line at 1-800-222-1222.
What should I avoid while taking Technivie?
Taking Technivie will not prevent you from passing hepatitis C to other people. Do not have unprotected sex or share razors or toothbrushes. Talk with your doctor about safe ways to prevent HCV transmission during sex. Sharing drug or medicine needles is never safe, even for a healthy person.
Technivie side effects
Get emergency medical help if you have signs of an allergic reaction to Technivie: hives; difficult breathing; swelling of your face, lips, tongue, or throat.
Call your doctor at once if you have:
liver problems - upper stomach pain or swelling, confusion, loss of appetite, dark urine, clay-colored stools, jaundice (yellowing of the skin or eyes).
Common Technivie side effects may include:
nausea;

sleep problems (insomnia); or

feeling weak or tired.
This is not a complete list of side effects and others may occur. Call your doctor for medical advice about side effects. You may report side effects to FDA at 1-800-FDA-1088.
See also: Side effects (in more detail)
What other drugs will affect Technivie?
When you start or stop taking Technivie, your doctor may need to adjust the doses of any other medicines you take on a regular basis.
Many drugs can interact with ombitasvir, paritaprevir or ritonavir. Not all possible interactions are listed here. Tell your doctor about all your medications and any you start or stop using during treatment with Technivie, especially:
heart or blood pressure medicine;

medicine to treat HIV or AIDS;

antifungal medicine - ketoconazole, voriconazole;

asthma or allergy medicine - including Flonase, Veramyst, Flovent, Advair, Arnuity Ellipta, Serevent Diskus, and others; or

medicine to prevent organ transplant rejection - cyclosporine, tacrolimus.
Many drugs can interact with ombitasvir, paritaprevir or ritonavir, and some drugs should not be used together. This includes prescription and over-the-counter medicines, vitamins, and herbal products. Not all possible interactions are listed in this medication guide. Tell your doctor about all medicines you use, and those you start or stop using during your treatment with Technivie. Give a list of all your medicines to any healthcare provider who treats you.
More about Technivie (ombitasvir / paritaprevir / ritonavir)
Professional resources
Related treatment guides
Where can I get more information?
Your pharmacist can provide more information about Technivie.