Rubraca
Generic Name: rucaparib
Dosage Form: Tablets
Date of Approval: December 19, 2016
Company: Clovis Oncology, Inc.
Treatment for: Advanced Ovarian Cancer
FDA Approves Rubraca
The U.S. Food and Drug Administration (FDA) has approved Rubraca (rucaparib) tablets as monotherapy for the treatment of patients with deleterious BRCA mutation (germline and/or somatic) associated advanced ovarian cancer, who have been treated with two or more chemotherapies, and selected for therapy based on an FDA-approved companion diagnostic.
Patient Information
Read this Patient Information before you start taking treatment and each time you get a refill. There may be new information. This information does not take the place of talking with your healthcare provider about your medical condition or treatment.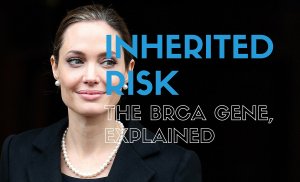 Important information
Rubraca may cause serious side effects including:

Bone marrow problems called Myelodysplastic Syndrome (MDS) or a type of cancer of the blood called Acute Myeloid Leukemia (AML). Some people who have ovarian cancer and who have received previous treatment with chemotherapy or certain other medicines for their cancer have developed MDS or AML during or after treatment with Rubraca. MDS or AML may lead to death. If you develop MDS or AML, your healthcare provider will stop your treatment.
Symptoms of low blood cell counts during treatment are common, but can be a sign of serious problems, including MDS or AML. Tell your healthcare provider if you have any of the following symptoms during treatment:
weakness
weight loss
fever
frequent infections
blood in urine or stool
shortness of breath
feeling very tired
bruising or bleeding more easily
Your healthcare provider will do blood tests to check your blood cell counts:
before you start treatment.
every month during treatment.
weekly if you have low blood cell counts for a long time. Your healthcare provider may stop treatment until your blood cell counts improve.
See Rubraca side effects for more information about side effects.
What is Rubraca?
Rubraca is a prescription medicine used to treat people with advanced ovarian cancer who:
have certain "BRCA" gene mutations, either inherited (germline) or acquired (somatic), and
have received previous treatment with 2 or more prior chemotherapy medicines for their cancer.
Your healthcare provider will perform a test to make sure Rubraca is right for you.
It is not known if Rubraca is safe and effective in children.
Before taking Rubraca
Before you start treatment, tell your healthcare provider about all of your medical conditions, including if you:
are pregnant or plan to become pregnant. Rubraca can harm your unborn baby and may cause loss of pregnancy (miscarriage). You should not become pregnant during treatment.

If you are able to become pregnant, your healthcare provider may do a pregnancy test before you start treatment.
Females who are able to become pregnant should use effective birth control during treatment and for 6 months after the last dose. Talk to your healthcare provider about birth control methods that may be right for you.
Tell your healthcare provider right away if you become pregnant.

are breastfeeding or plan to breastfeed. It is not known if Rubraca passes into your breast milk. Do not breastfeed during treatment and for 2 weeks after the last dose.
Tell your healthcare provider about all the medicines you take, including prescription and over-the-counter medicines, vitamins, and herbal supplements.
How should I take Rubraca?
Take this medicine exactly as your healthcare provider tells you.
Your healthcare provider may temporarily stop treatment, or change your dose, if you have side effects. Do not change your dose or stop treatment unless your healthcare provider tells you to.
Take Rubraca two times a day, about 12 hours apart.
Take the tablets with or without food.
If you miss a dose, take your next dose at your usual scheduled time. Do not take an extra dose to make up for a missed dose.
If you vomit after taking your dose, do not take an extra dose. Take your next dose at your usual time.
If you take too much, or overdose, call your healthcare provider or go to the nearest emergency room right away.
What should I avoid during treatment?
Avoid spending time in sunlight. Rubraca can make your skin sensitive to the sun (photosensitivity). You may sunburn more easily during treatment. You should wear a hat and clothes that cover your skin and use sunscreen to help protect against sunburn if you have to be in the sunlight.
Rubraca side effects
Rubraca may cause serious side effects.
See Important information.
The most common side effects include:
nausea
fatigue
vomiting
stomach-area pain
changes in how food tastes
constipation
decreased appetite
diarrhea
shortness of breath
decrease in hemoglobin (anemia)
low blood cell counts
changes in liver or kidney function blood tests
increased cholesterol levels
These are not all of the possible side effects. For more information, ask your healthcare provider or pharmacist.
Call your healthcare provider for medical advice about side effects. You may report side effects to FDA at 1-800-FDA-1088.
How should I store Rubraca?
Store the tablets at room temperature between 68°F to 77°F (20°C to 25°C).
Keep all medicines out of the reach of children and pets.
General information about the safe and effective use of Rubraca
Medicines are sometimes prescribed for purposes other than those listed in a Patient Information leaflet.
Do not use this medicine for a condition for which it was not prescribed. Do not give it to other people, even if they have the same symptoms you have. It may harm them. You can ask your healthcare provider or pharmacist for more information.
What are the ingredients?
Active ingredient: rucaparib
Inactive ingredients: microcrystalline cellulose, sodium starch glycolate, colloidal silicon dioxide, magnesium stearate. The film coating contains polyvinyl alcohol, titanium dioxide, polyethylene glycol/macrogol, and talc. The blue film coating contains brilliant blue aluminum lake and indigo carmine aluminum lake. The yellow film coating contains yellow iron oxide.
More about Rubraca (rucaparib)
Professional resources
Related treatment guides