Generic Name: testosterone injection (tes TOS ter one)
Brand Names: Aveed, Delatestryl, Depo-Testosterone, Testosterone Cypionate, Testosterone Enanthate
What is testosterone?
Testosterone is a naturally occurring sex hormone that is produced in a man's testicles. Small amounts of testosterone are also produced in a woman's ovaries and adrenal system.
Testosterone injection is used in men and boys to treat conditions caused by a lack of this hormone, such as delayed puberty, impotence, or other hormonal imbalances.
Testosterone injection is also used in women to treat breast cancer that has spread to other parts of the body.
Important information
Do not use this medicine if you are pregnant or may become pregnant.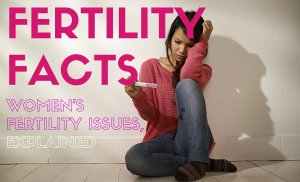 You should not receive testosterone if you have prostate cancer, male breast cancer, a serious heart condition, or severe liver or kidney disease.
Before taking this medicine
You should not receive testosterone if you are allergic to it, or if you have:
prostate cancer;

male breast cancer;

a serious heart condition;

severe liver disease;

severe kidney disease; or

if you are pregnant or may become pregnant.
To make sure testosterone is safe for you, tell your doctor if you have:
diabetes;

enlarged prostate;

heart disease or coronary artery disease;

a history of heart attack, stroke, or blood clot;

high cholesterol or triglycerides (a type of fat in the blood);

breast cancer (in men, or in women who have hypercalcemia);

liver or kidney disease;

if you are bedridden or otherwise debilitated; or

if you take a blood thinner (warfarin, Coumadin, Jantoven).
This medicine can harm an unborn baby or cause birth defects. Do not use testosterone if you are pregnant or may become pregnant. Tell your doctor right away if you become pregnant during treatment. Use effective birth control while you are receiving this medicine.
It is not known whether testosterone passes into breast milk or if it could harm a nursing baby. You should not breast-feed while using this medicine.
How is testosterone injection given?
Testosterone is injected into a muscle. A healthcare provider will give you this injection. The injection is usually given every 2 to 4 weeks.
The length of treatment will depend on the condition being treated.
Testosterone will not enhance athletic performance and should not be used for that purpose.
While receiving this medicine, you will need frequent blood tests.
Testosterone can affect bone growth in boys who are treated for delayed puberty. Bone development may need to be checked with x-rays every 6 months during treatment.
See also: Dosage Information (in more detail)
What happens if I miss a dose?
Call your doctor for instructions if you miss an appointment for your injection.
What happens if I overdose?
Since this medication is given by a healthcare professional in a medical setting, an overdose is unlikely to occur.
What should I avoid while receiving testosterone injection?
Follow your doctor's instructions about any restrictions on food, beverages, or activity.
Testosterone side effects
Get emergency medical help if you have any signs of an allergic reaction to testosterone: hives; difficult breathing; swelling of your face, lips, tongue, or throat.
Call your doctor at once if you have:
nausea or vomiting;

changes in skin color;

increased or ongoing erection of the penis;

impotence, ejaculation problems, decreased amounts of semen, decrease in testicle size;

painful or difficult urination;

shortness of breath (even with mild exertion);

chest pain or pressure, pain spreading to your jaw or shoulder;

swelling in your ankles or feet, rapid weight gain;

signs of a blood clot in the lung - chest pain, sudden cough, wheezing, rapid breathing, coughing up blood;

signs of a blood clot in your leg - pain, swelling, warmth, or redness in one or both legs;

high levels of calcium in the blood--stomach pain, constipation, increased thirst or urination, muscle pain or weakness, joint pain, confusion, and feeling tired or restless; or

liver problems - upper stomach pain, itching, loss of appetite, dark urine, clay-colored stools, jaundice (yellowing of the skin or eyes).
Women receiving testosterone may develop male characteristics, which could be irreversible if treatment is continued. Call your doctor at once if you notice any of these signs of excess testosterone:
acne;

changes in menstrual periods;

male-pattern hair growth (such as on the chin or chest);

hoarse or deepened voice; or

enlarged clitoris.
Common testosterone side effects (in men or women) may include:
breast swelling;

headache, anxiety;

increased facial or body hair growth, male-pattern baldness;

increased or decreased interest in sex;

numbness or tingly feeling; or

pain or swelling where the medicine was injected.
This is not a complete list of side effects and others may occur. Call your doctor for medical advice about side effects. You may report side effects to FDA at 1-800-FDA-1088.
See also: Side effects (in more detail)
What other drugs will affect testosterone?
Other drugs may interact with testosterone, including prescription and over-the-counter medicines, vitamins, and herbal products. Tell each of your health care providers about all medicines you use now and any medicine you start or stop using.
More about testosterone
Consumer resources
Professional resources
Related treatment guides
Where can I get more information?
Your doctor or pharmacist can provide more information about testosterone.