Generic Name: formoterol (inhalation) (for MOE ter all)
Brand Names: Foradil Aerolizer, Perforomist
What is Perforomist?
Perforomist (formoterol) is a long-acting bronchodilator. It relaxes muscles in the airways to improve breathing.
Perforomist inhalation solution is used to prevent bronchospasm in adults with chronic obstructive pulmonary disease (COPD), including emphysema and chronic bronchitis.
The Foradil brand of formoterol is used to prevent asthma attacks or exercise-induced bronchospasm in adults and children who are at least 5 years old.
Perforomist may also be used for purposes not listed in this medication guide.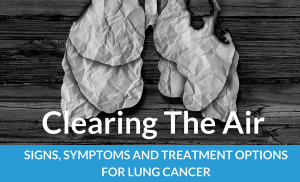 Important information
Do not use formoterol to treat a sudden asthma or bronchospasm attack. It will not work fast enough. Use only a fast-acting inhalation medicine.
Formoterol may increase the risk of asthma-related death or hospitalization. Use only the prescribed dose of Perforomist, and follow all patient instructions for safe use.
If you use Perforomist for asthma, you must use it together with another long-term asthma control medication. Seek medical attention if you think any of your asthma medications are not working as well as usual.
Before taking this medicine
You should not use Perforomist if you are allergic to formoterol. Do not use Perforomist to treat asthma without using another long-term asthma control medicine (such as an inhaled steroid).
Formoterol may increase the risk of death or hospitalization in people with asthma, but the risk in people with COPD is not known. Talk with your doctor about your individual risk.
To make sure Perforomist is safe for you, tell your doctor if you have:
a food or drug allergy;

heart disease or high blood pressure;

epilepsy or other seizure disorder;

diabetes;

a thyroid disorder;

pheochromocytoma (tumor of the adrenal gland); or

a history of aneurysm (swelling of an artery).
It is not known whether Perforomist will harm an unborn baby. Tell your doctor if you are pregnant or plan to become pregnant while using this medicine.
It is not known whether formoterol inhalation passes into breast milk or if it could harm a nursing baby. Tell your doctor if you are breast-feeding a baby.
Perforomist is is not approved for use by anyone younger than 18 years old.
How should I use Perforomist?
Use Perforomist exactly as prescribed by your doctor. Follow all directions on your prescription label. Use only the prescribed dose of this medicine, and do not use it for longer than your doctor recommends.
Formoterol is not a rescue medicine. It will not work fast enough to treat an asthma or bronchospasm attack. Use only a fast acting inhalation medicine for an attack. Tell your doctor if any of your medicines seem to stop working as well in controlling your asthma or COPD.
Read all patient information, medication guides, and instruction sheets provided to you. Ask your doctor or pharmacist if you have any questions.
Perforomist solution is for use only with a standard jet nebulizer machine connected to an air compressor. Do not mix Perforomist with other medicines in the nebulizer. Do not take this medicine by mouth or swallow it while inhaling.
To use the Perforomist solution with a nebulizer:
Open the foil pouch and single-use vial. Squeeze all of the medicine out into the chamber of the nebulizer. Attach the mouthpiece or face mask to the drug chamber. Then, attach the chamber to the compressor.

Sit upright in a comfortable position. Place the mouthpiece into your mouth or put the face mask on, covering your nose and mouth. Turn on the compressor.

Breathe in slowly and evenly until you have inhaled all of the medicine (usually 5 to 10 minutes). The treatment is complete when no more mist is formed by the nebulizer and the drug chamber is empty.

Clean the nebulizer after each use. Follow the cleaning directions that came with your nebulizer.
Use Perforomist regularly to get the most benefit. Get your prescription refilled before you run out of medicine completely.
Seek medical attention if you think your asthma medications are not working as well. An increased need for medication could be an early sign of a serious asthma attack.
Store this medicine at room temperature away from moisture and heat. Throw away any Perforomist solution vials that have not been used within 3 months.
See also: Dosage Information (in more detail)
What happens if I miss a dose?
Use the missed dose as soon as you remember. Skip the missed dose if it is almost time for your next scheduled dose. Do not use extra medicine to make up the missed dose.
What happens if I overdose?
Seek emergency medical attention or call the Poison Help line at 1-800-222-1222.
Overdose symptoms may include chest pain, fast or irregular heartbeats, nervousness, tremors, feeling weak or light-headed, fainting, or seizure (convulsions).
What should I avoid while using Perforomist?
Do not use a second form of formoterol (Bevespi, Dulera, Symbicort) or other long-acting inhaled bronchodilator (arformoterol, salmeterol, Advair, Brovana, Serevent) without your doctor's advice.
Perforomist side effects
Get emergency medical help if you have signs of an allergic reaction to Perforomist: hives; difficult breathing; swelling of your face, lips, tongue, or throat.
Call your doctor at once if you have;
wheezing, choking, or other breathing problems after using this medicine;

pounding heartbeats or fluttering in your chest;

nervousness, trouble sleeping;

worsening asthma symptoms;

high blood sugar - increased thirst or urination, hunger, dry mouth, fruity breath odor, drowsiness, dry skin, blurred vision, weight loss; or

low potassium - leg cramps, constipation, numbness or tingling, muscle weakness or limp feeling.
Common Perforomist side effects may include:
dizziness, anxiety, tremors;

chest pain;

headache, sleep problems (insomnia);

stomach pain, indigestion, nausea;

sore throat, cough, runny nose, sinus pain;

muscle cramps; or

viral infections.
This is not a complete list of side effects and others may occur. Call your doctor for medical advice about side effects. You may report side effects to FDA at 1-800-FDA-1088.
See also: Side effects (in more detail)
What other drugs will affect Perforomist?
Tell your doctor about all your current medicines and any you start or stop using, especially:
theophylline;

a diuretic or "water pill";

a beta-blocker - atenolol, carvedilol, metoprolol, propranolol, sotalol, and others; or

an MAO inhibitor - isocarboxazid, linezolid, methylene blue injection, phenelzine, rasagiline, selegiline, tranylcypromine, and others.
This list is not complete. Other drugs may interact with Perforomist inhalation, including prescription and over-the-counter medicines, vitamins, and herbal products. Not all possible interactions are listed in this medication guide.
More about Perforomist (formoterol)
Consumer resources
Other brands: Foradil Aerolizer
Professional resources
Related treatment guides
Where can I get more information?
Your pharmacist can provide more information about Perforomist.
Copyright 1996-2018 Cerner Multum, Inc. Version: 6.01.
Date modified: February 03, 2017
Last reviewed: January 06, 2017