Generic Name: insulin isophane and insulin regular (IN su lin EYE soe fane and IN su lin REG ue lar)
Brand Name: HumuLIN 70/30, HumuLIN 70/30 KwikPen, NovoLIN 70/30, ReliOn/NovoLIN 70/30
Medically reviewed on June 22, 2018
What is Novolin 70/30?
Insulin is a hormone that works by lowering levels of glucose (sugar) in the blood. Insulin isophane is a intermediate-acting insulin. Insulin regular is an short-acting insulin. This combination insulin starts to work within 10 to 20 minutes after injection, peaks in 2 hours, and keeps working for up to 24 hours.
Novolin 70/30 is a combination medicine used to improve blood sugar control in adults with diabetes mellitus.
Novolin 70/30 may also be used for purposes not listed in this medication guide.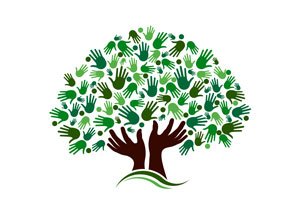 Important Information
Never share an injection pen or syringe with another person, even if the needle has been changed.
Before taking this medicine
You should not use Novolin 70/30 if you are allergic to insulin, or if you are having an episode of hypoglycemia (low blood sugar).
Novolin 70/30 is not approved for use by anyone younger than 18 years old.
To make sure this medicine is safe for you, tell your doctor if you have:
liver or kidney disease; or

low levels of potassium in your blood (hypokalemia).
Tell your doctor if you also take pioglitazone or rosiglitazone (sometimes contained in combinations with glimepiride or metformin). Taking certain oral diabetes medicines while you are using insulin may increase your risk of serious heart problems.
Follow your doctor's instructions about using insulin if you are pregnant or breast-feeding a baby. Blood sugar control is very important during pregnancy, and your dose needs may be different during each trimester of pregnancy. Your dose needs may also be different while you are breast-feeding.
How should I take Novolin 70/30?
Follow all directions on your prescription label. Do not use this medicine in larger or smaller amounts or for longer than recommended.
Insulin is injected under the skin. You will be shown how to use injections at home. Do not give yourself this medicine if you do not understand how to use the injection and properly dispose of used needles and syringes.
Novolin 70/30 must not be given with an insulin pump, or mixed with other insulins. Do not inject this medicine into a vein or a muscle.
Your care provider will show you the best places on your body to inject Novolin 70/30. Use a different place each time you give an injection. Do not inject into the same place two times in a row.
After using Novolin 70/30, you should eat a meal within 30 to 45 minutes.
If you use an injection pen, use only the injection pen that comes with Novolin 70/30. Attach a new needle before each use. Do not transfer the insulin from the pen into a syringe.
Never share an injection pen or syringe with another person, even if the needle has been changed. Sharing these devices can allow infections or disease to pass from one person to another.
Use a disposable needle or syringe only once. Follow any state or local laws about throwing away used needles and syringes. Use a puncture-proof "sharps" disposal container (ask your pharmacist where to get one and how to throw it away). Keep this container out of the reach of children and pets.
Low blood sugar (hypoglycemia) can happen to everyone who has diabetes. Symptoms include headache, hunger, sweating, irritability, dizziness, nausea, fast heart rate, and feeling anxious or shaky. To quickly treat low blood sugar, always keep a fast-acting source of sugar with you such as fruit juice, hard candy, crackers, raisins, or non-diet soda.
Your doctor can prescribe a glucagon emergency injection kit to use in case you have severe hypoglycemia and cannot eat or drink. Be sure your family and close friends know how to give you this injection in an emergency.
Also watch for signs of high blood sugar (hyperglycemia) such as increased thirst or urination, blurred vision, headache, and tiredness.
Blood sugar levels can be affected by stress, illness, surgery, exercise, alcohol use, or skipping meals. Ask your doctor before changing your insulin dose or schedule.
Insulin is only part of a treatment program that may also include diet, exercise, weight control, blood sugar testing, and special medical care. Follow your doctor's instructions very closely.
Keep this medicine in its original container protected from heat and light. Do not draw insulin from a vial into a syringe until you are ready to give an injection. Do not freeze insulin or store it near the cooling element in a refrigerator. Throw away any insulin that has been frozen.
Storing unopened (not in use) Novolin 70/30:
Refrigerate and use until expiration date; or

Store at room temperature, and use the vial within 31 days or use the injection pen within 10 days.
Storing opened (in use) Novolin 70/30:
Store the vial in a refrigerator or at room temperature and use within 31 days.

Store the injection pen at room temperature (do not refrigerate) and use within 10 days. Do not store the injection pen with a needle attached.
This medicine should look cloudy after mixing. Do not use the mixture if it looks clear or has particles in it. Call your pharmacist for new medicine.
Read all patient information, medication guides, and instruction sheets provided to you. Ask your doctor or pharmacist if you have any questions.
Wear a diabetes medical alert tag in case of emergency. Any medical care provider who treats you should know that you have diabetes.
What happens if I miss a dose?
Since Novolin 70/30 is used with a meal, you may not be on a timed dosing schedule. Whenever you use this insulin, be sure to eat a meal within 45 minutes. Do not use extra medicine to make up a missed dose.
Keep insulin on hand at all times. Get your prescription refilled before you run out of medicine completely.
What happens if I overdose?
Seek emergency medical attention or call the Poison Help line at 1-800-222-1222. Insulin overdose can cause life-threatening hypoglycemia. Symptoms include drowsiness, confusion, blurred vision, numbness or tingling in your mouth, trouble speaking, muscle weakness, clumsy or jerky movements, seizure (convulsions), or loss of consciousness.
What should I avoid while taking Novolin 70/30?
Insulin can cause low blood sugar. Avoid driving or operating machinery until you know how Novolin 70/30 will affect you.
Avoid medication errors by always checking the medicine label before injecting your insulin.
Avoid drinking alcohol. It can cause low blood sugar and may interfere with your diabetes treatment.
Novolin 70/30 side effects
Get emergency medical help if you have signs of insulin allergy: redness or swelling where an injection was given, itchy skin rash over the entire body, trouble breathing, wheezing, rapid pulse, sweating, feeling like you might pass out, or swelling in your tongue or throat.
Call your doctor at once if you have:
fluid retention--weight gain, swelling in your hands or feet, feeling short of breath; or

low potassium--leg cramps, constipation, irregular heartbeats, fluttering in your chest, increased thirst or urination, numbness or tingling, muscle weakness or limp feeling.
Common side effects may include:
low blood sugar;

itching, mild skin rash; or

thickening or hollowing of the skin where you injected the medicine.
This is not a complete list of side effects and others may occur. Call your doctor for medical advice about side effects. You may report side effects to FDA at 1-800-FDA-1088.
See also: Side effects (in more detail)
What other drugs will affect Novolin 70/30?
Many other medicines can affect your blood sugar, and some medicines can increase or decrease the effects of insulin. Some drugs can also cause you to have fewer symptoms of hypoglycemia, making it harder to tell when your blood sugar is low. Tell each of your health care providers about all medicines you use now and any medicine you start or stop using. This includes prescription and over-the-counter medicines, vitamins, and herbal products.
Further information
Remember, keep this and all other medicines out of the reach of children, never share your medicines with others, and use this medication only for the indication prescribed.
Always consult your healthcare provider to ensure the information displayed on this page applies to your personal circumstances.
Copyright 1996-2018 Cerner Multum, Inc. Version: 7.01.