melphalan (oral/injection)
Generic Name: melphalan (oral/injection) (MEL fa lan)
Brand Name: Alkeran, Alkeran I.V., Evomela
What is melphalan?
Melphalan is a cancer medication that interferes with the growth and spread of cancer cells in the body.
Melphalan is used to treat multiple myeloma (a type of blood cancer) and cancer of the ovary.
Melphalan treats only the symptoms of ovarian cancer or multiple myeloma, but does not treat the cancer itself.
Melphalan may also be used for purposes not listed in this medication guide.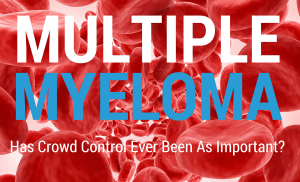 Important Information
Melphalan can lower blood cells that help your body fight infections and help your blood to clot. You may get an infection or bleed more easily. Call your doctor if you have unusual bruising or bleeding, or signs of infection (fever, chills, body aches).
Before taking this medicine
You should not use melphalan if you are allergic to it, or if prior treatment with this medication was unsuccessful in controlling your disease.
To make sure melphalan is safe for you, tell your doctor if you have:
a weak immune system (caused by disease or by using certain medicine);

kidney disease; or

a history of chemotherapy or radiation.
Using melphalan may increase your risk of developing other types of cancer, such as leukemia. Ask your doctor about your specific risk.
Do not use melphalan if you are pregnant. It could harm the unborn baby. Use effective birth control to avoid pregnancy during your treatment with melphalan. Follow your doctor's instructions about how long to prevent pregnancy after your treatment ends.
This medication may affect fertility (your ability to have children), whether you are a man or a woman.
It is not known whether melphalan passes into breast milk or if it could harm a nursing baby. You should not breast-feed while using this medicine.
How is melphalan given?
Follow all directions on your prescription label. Your doctor may occasionally change your dose to make sure you get the best results. Do not take this medicine in larger or smaller amounts or for longer than recommended.
Oral melphalan is a tablet you take by mouth. Injectable melphalan is injected into a vein through an IV. A healthcare provider will give you this injection.
Your doctor will perform blood tests to make sure you do not have conditions that would prevent you from safely using melphalan.
Melphalan can lower blood cells that help your body fight infections and help your blood to clot. This can make it easier for you to bleed from an injury or get sick from being around others who are ill. Your blood may need to be tested often.
Store melphalan tablets in the refrigerator and protect them from light.
What happens if I miss a dose?
Take the missed dose as soon as you remember. Skip the missed dose if it is almost time for your next scheduled dose. Do not take extra medicine to make up the missed dose.
Call your doctor for instructions if you miss an appointment for your melphalan injection.
What happens if I overdose?
Seek emergency medical attention or call the Poison Help line at 1-800-222-1222.
What should I avoid while taking melphalan?
Avoid being near people who are sick or have infections. Tell your doctor at once if you develop signs of infection.
Avoid activities that may increase your risk of bleeding or injury. Use extra care to prevent bleeding while shaving or brushing your teeth.
Do not receive a "live" vaccine while using melphalan. The vaccine may not work as well during this time, and may not fully protect you from disease. Live vaccines include measles, mumps, rubella (MMR), rotavirus, typhoid, yellow fever, varicella (chickenpox), zoster (shingles), and nasal flu (influenza) vaccine.
This medicine can pass into body fluids (urine, feces, vomit). Caregivers should wear rubber gloves while cleaning up a patient's body fluids, handling contaminated trash or laundry or changing diapers. Wash hands before and after removing gloves. Wash soiled clothing and linens separately from other laundry.
Melphalan side effects
Get emergency medical help if you have signs of an allergic reaction: hives; difficulty breathing; swelling of your face, lips, tongue, or throat.
Call your doctor at once if you have:
bone marrow suppression--sudden weakness or ill feeling, fever, chills, pale skin, easy bruising or bleeding, red or pink urine, painful mouth sores, cough, trouble breathing, feeling light-headed, rapid heart rate;

inflammation of your blood vessels--numbness or tingling, red skin rash, unusual lumps or masses, fever, weight loss, muscle or joint pain, tired feeling, unusual bleeding; or
Common side effects may include:
missed menstrual periods;

weakness; or

temporary hair loss.
This is not a complete list of side effects and others may occur. Call your doctor for medical advice about side effects. You may report side effects to FDA at 1-800-FDA-1088.
See also: Side effects (in more detail)
Melphalan dosing information
Usual Adult Dose for Multiple Myeloma:
Usual Intravenous Dose: 16 mg/m2
The drug is administered as a single infusion over 15 to 20 minutes. Melphalan is administered at two week intervals for four doses, then, after adequate recovery from toxicity, at four week intervals.

Usual Oral Dose: 6 mg once a day. After 2 to 3 weeks of treatment, the drug should be discontinued for up to 4 weeks during which time the blood count should be followed carefully. When the white blood cell and platelet counts are rising, a maintenance dose of 2 mg daily may be instituted. Because of the patient to patient variation in melphalan plasma levels following oral administration of the drug, several investigators have recommended that the dosage of melphalan be cautiously escalated until some myelosuppression is observed in order to assure that potentially therapeutic levels of the drug have been reached.

Experience with oral melphalan suggests that repeated courses should be given since improvement may continue slowly over many months, and the maximum benefit may be missed if treatment is abandoned prematurely.

Other dosage regimens have been used by various investigators. Osserman and Takatsuki have used an initial course of 10 mg/day for 7 to 10 days. They report that maximal suppression of the leukocyte and platelet counts occurs within 3 to 5 weeks and recovery within 4 to 8 weeks. Continuous maintenance therapy with 2 mg/day is instituted when the white blood cell count is greater than 4000 cells/mcL and the platelet count is greater than 100,000 cells/mcL. Dosage is adjusted to between 1 and 3 mg/day depending upon the hematological response. It is desirable to try to maintain a significant degree of bone marrow depression so as to keep the leukocyte count in the range of 3000 to 3500 cells/mcL.

Hoogstraten et al have started treatment with 0.15 mg/kg per day for 7 days. This is followed by a rest period of at least 14 days, but it may be as long as 5 to 6 weeks. Maintenance therapy is started when the white blood cell and platelet counts are rising. The maintenance dose is 0.05 mg/kg per day or less and is adjusted according to the blood count.

One study by Alexanian et al has shown that the use of melphalan in combination with prednisone significantly improves the percentage of patients with multiple myeloma who achieve palliation. One regimen has been to administer courses of melphalan at 0.25 mg/kg per day for 4 consecutive days (or, 0.20 mg/kg per day for five consecutive days) for a total dose of 1 mg/kg per course. These four to five day courses are then repeated every 4 to 6 weeks if the granulocyte count and the platelet count have returned to normal levels.

Response may be very gradual over many months; it is important that repeated courses or continuous therapy be given since improvement may continue slowly over many months, and the maximum benefit may be missed if treatment is abandoned too soon.

Available evidence suggests about one third to one half of the patients with multiple myeloma show a favorable response to the drug.
Usual Adult Dose for Ovarian Cancer:
For use in the treatment of epithelial ovarian cancer:
Common regimen: 0.2 mg/kg orally daily for 5 days as a single course.
Courses are repeated every four to five weeks depending upon hematologic tolerance.
What other drugs will affect melphalan?
Other drugs may interact with melphalan, including prescription and over-the-counter medicines, vitamins, and herbal products. Tell each of your health care providers about all medicines you use now and any medicine you start or stop using.
More about melphalan
Consumer resources
Other brands: Alkeran, Evomela
Professional resources
Related treatment guides
Where can I get more information?
Your pharmacist can provide more information about melphalan.
Copyright 1996-2012 Cerner Multum, Inc. Version: 5.04.
Last reviewed: October 06, 2015
Date modified: January 03, 2018